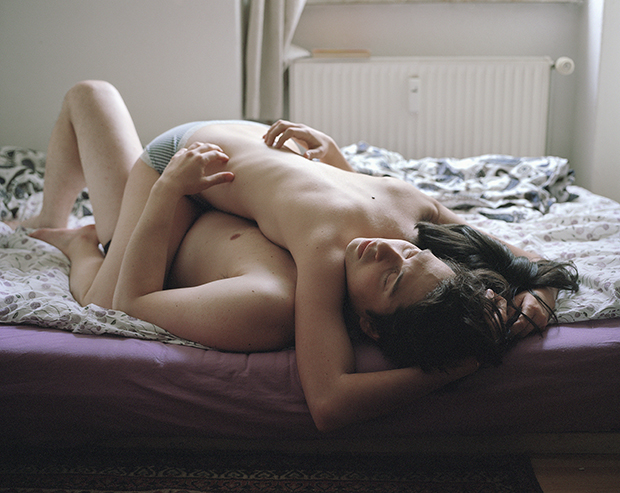 Looking into the eyes of our own lover, can we really ever fully understand what they are thinking beyond their outward appearance? Hamburg-based photographer Hayley Austin's fascination with the connection between corporeality and love stems from her own experiences during her early to mid-twenties, a period when sexual desire and attraction pervaded her life. Driven by a personal longing to freeze time and capture those fugitive moments of desire which fade as quickly as they arrive, in 2013 she turned her lens towards young couples whose love was relatively fresh. The resulting series Narratives of Desire offers the viewer a glimpse into some of the most intimate moments between young lovers in their private spaces.
Hayley was living in Berlin during her early twenties, a city that is renowned for its ardent youth, the photographer elaborates: "the city felt like a playground where every aspect of life: art, music, socialising, was driven by inchoate desire". In this fast-paced, ever changing environment, Hayley found herself wishing that she could stop time and capture the beauty of youth through desire and its aftermath.
Utilising photography as a medium, Narratives of Desire captures those fleeting moments of desire which are expressed, if ever, through gestures and body language. Love and desire, after all, remain inextricably linked to our experience of inhabiting a body. "I wanted to convey desire, but also other emotions which desire engenders: elation, satisfaction, but also uncertainty, anger, indifference. Body language, a gesture, or a facial expression powerfully translate these feelings". Illuminated by the soft sunlight, we examine these gestures in the hope of gaining some understanding of what the subject is really thinking, though we can never be truly certain.
The challenge of finding willing subjects was easily resolved by involving friends or acquaintances. Hayley would initially explain the project and reassure her subjects that they would be photographed in their shared apartments, the places where they felt most comfortable and which bore signs of their identities. These intimate spaces served as the stages on which the couples involved are caught up in the drama of being in love, and all the emotions that come with it: "the expectations, fears, disappointments, anticipation and at times, the fulfilment of desire". The usage of the word "narrative" in the project's title refers to this staged aspect, and the importance of using the nuance of gesture or body language to imply emotions.
Through Narratives of Desire, Hayley hopes to have created a series of dynamic images which imitate universal emotions, rather than specifics of the couples portrayed. Her intention is to continue to photograph these couples over the years, as their relationships evolve or they drift apart, as they go their separate ways and become intimate with new people. The photographer emphasises: "Time will give this narrative of shape, and these images would be the first chapter in a sense".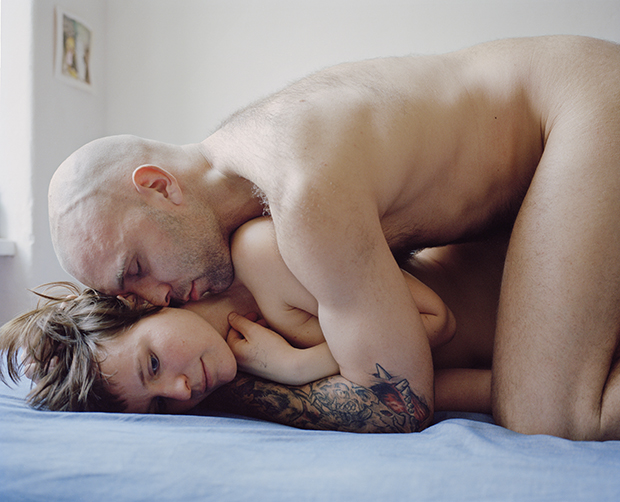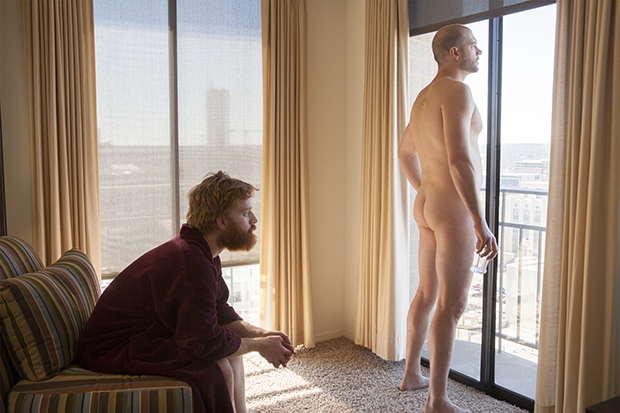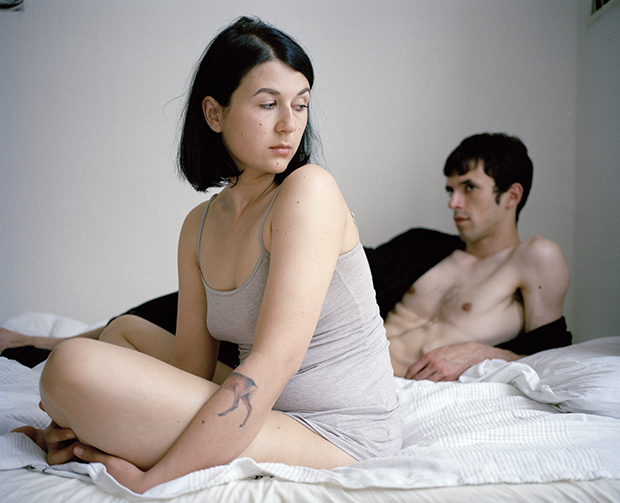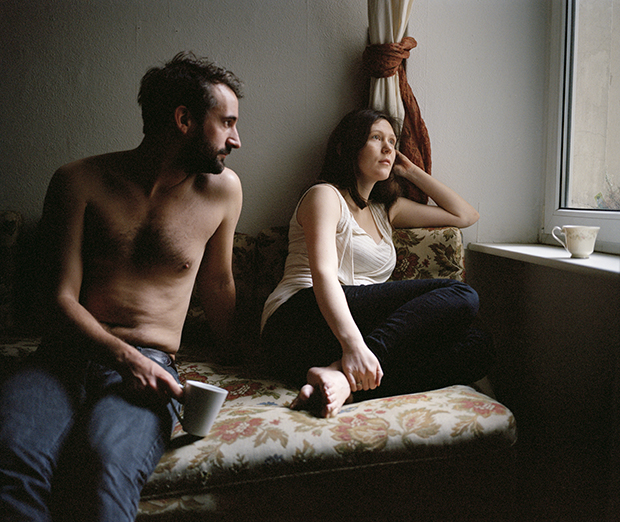 All images © Hayley Austin
Discover More