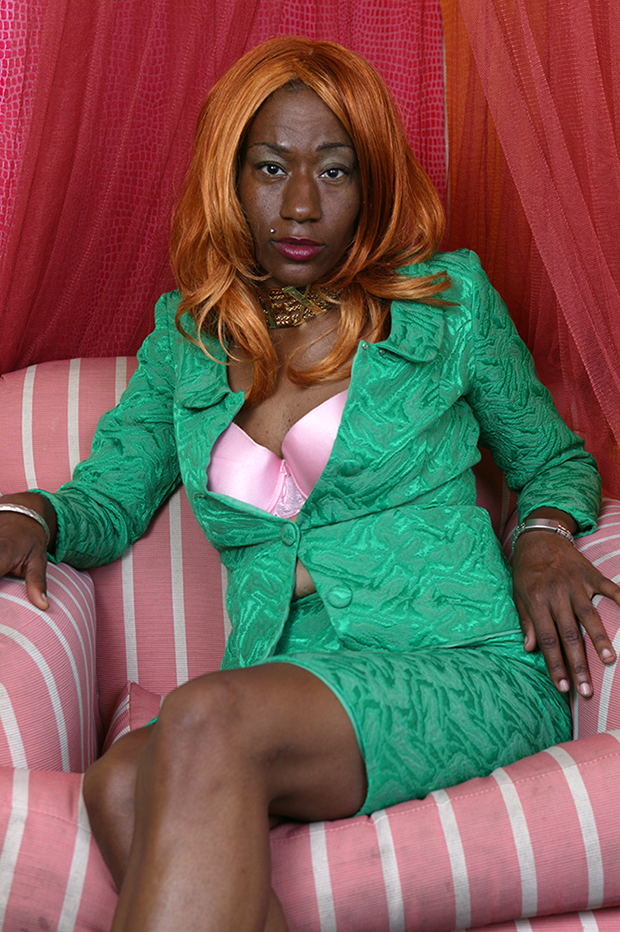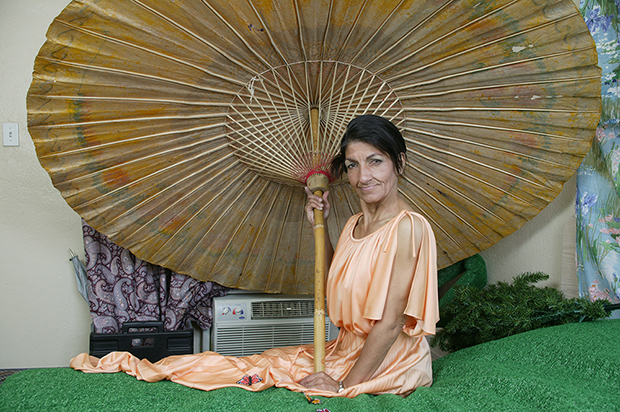 In 2004, Jonnie Andersen was working in a dive bar in downtown Las Vegas. She had taken a job that would allow her to make roots in the downtown community having recently finished an MFA at Yale with a renewed idea of the work that she wanted to make.
She became fascinated by the characters that came into the bar. After witnessing a fight one night during a woman was beaten, later saying she'd got what she deserved, Andersen found her subject. "In an age, and a city, where a lot of people don't go out of their way to take responsibility for their actions, I was pretty intoxicated with knowing more about the women who did take responsibility. It proved, much later, that most had taken too much responsibility for their lives, their problems, their situations."
She began to use her wages to rent motel rooms to use as sets and, after the lengthy time it took to gain the trust of her subjects, The Little Chapel was born. Women who usually worked the street posed for her in makeshift sets and costumes, and the result is a series of striking portraits.
Though the details are often gaudy and theatrical, the setting belies a sensitivity to human relationships that is impossible to ignore. In almost all Andersen's images, the subjects look directly into the camera: not confrontational, but confessional, intimate. The gaze suggests a dialogue, one which is frank and collaborative. Andersen's relationship with her subjects is palpable.
Citing E.J. Bellocq and Phillip-Lorca diCorcia as influences, her work calls to mind this attention to the marginalized and downbeat, those who trade on their bodies, and yet her images are utterly modernized, perhaps less glamorous. She explains her belief in the importance of "the seams, the missteps, the problems and incongruities" in an image. For her they contribute to this "garrulous quality, nearly gratingly obnoxious" that she seeks in her work, evoking the city of Las Vegas and its pace and noise.
The Little Chapel is joyful at the same time as it is almost painfully honest. The images seem to represent escapism not quite fully realized: the possibility of a way out, but only the possibility. Though Andersen's relationships with her subjects were strong and vital at the time, today when she returns to Vegas she can't find them; she doesn't know how their stories end. In any case, her photographs remain as a fixed memory, a moment: a reflection of responsibility for the past, and hope for the future.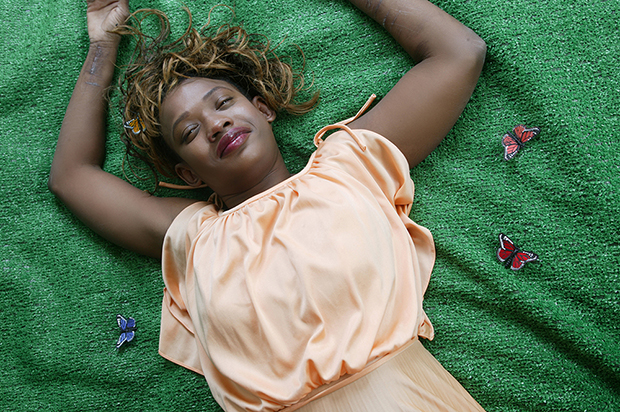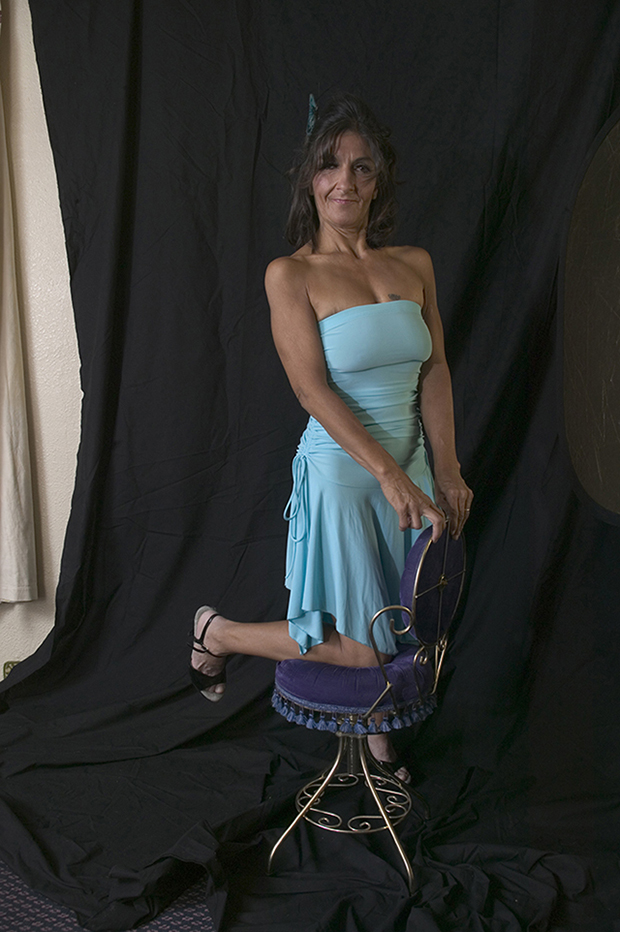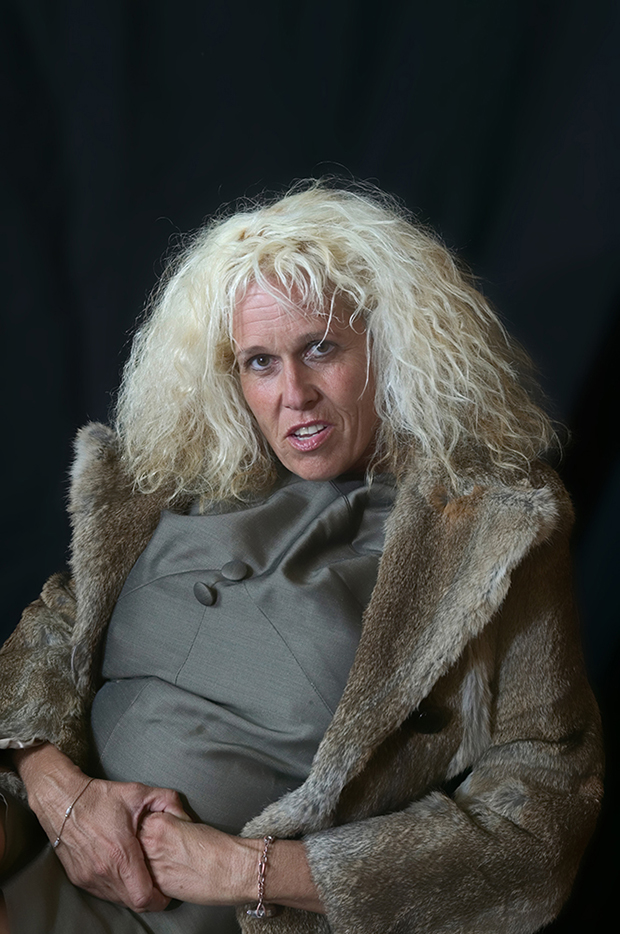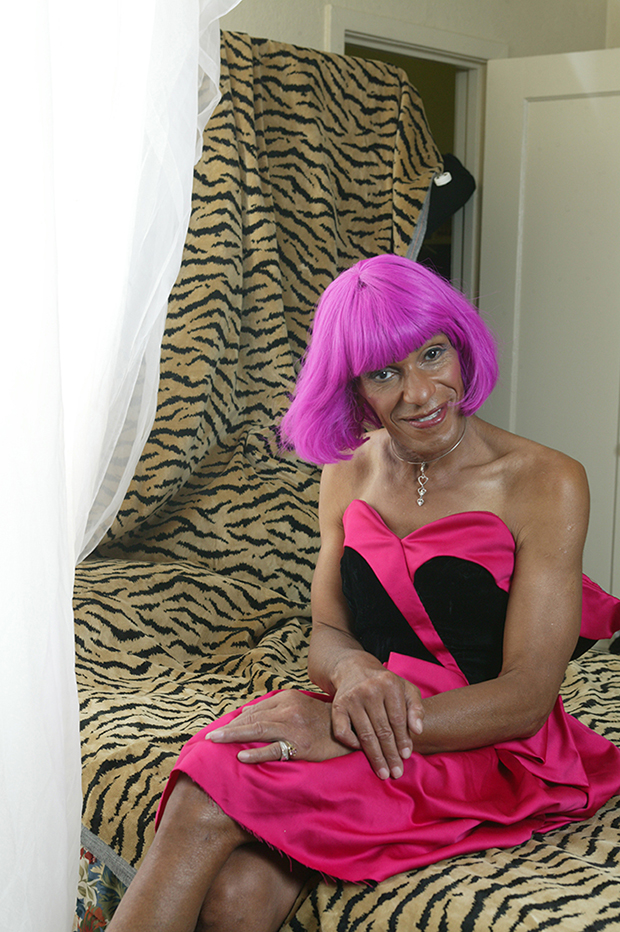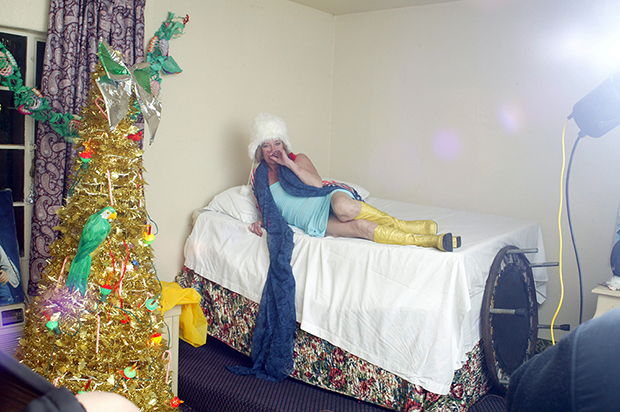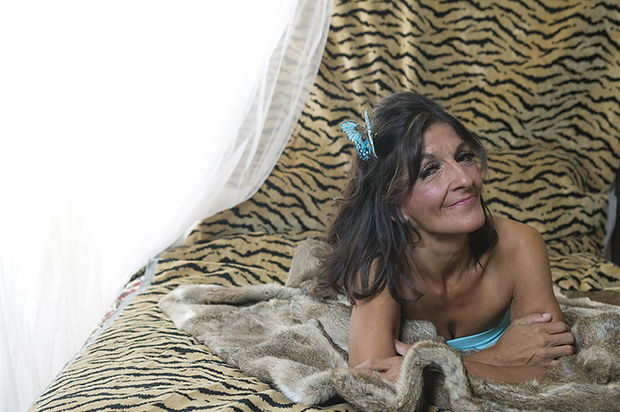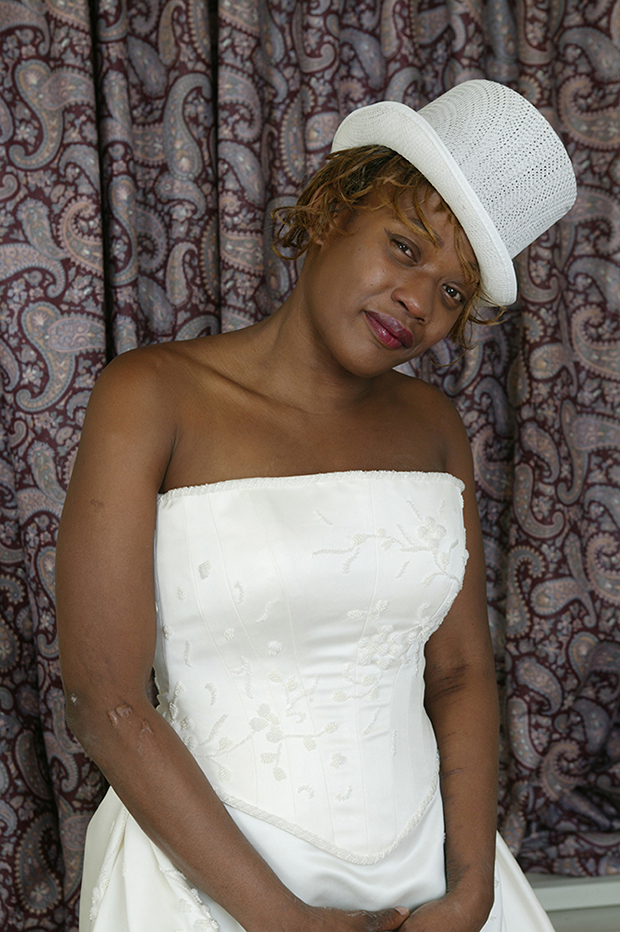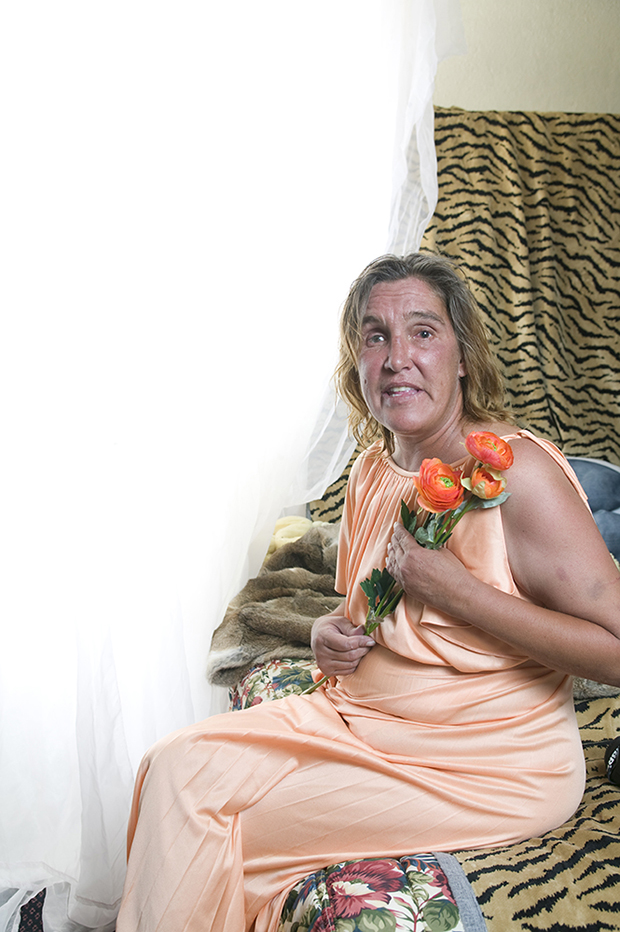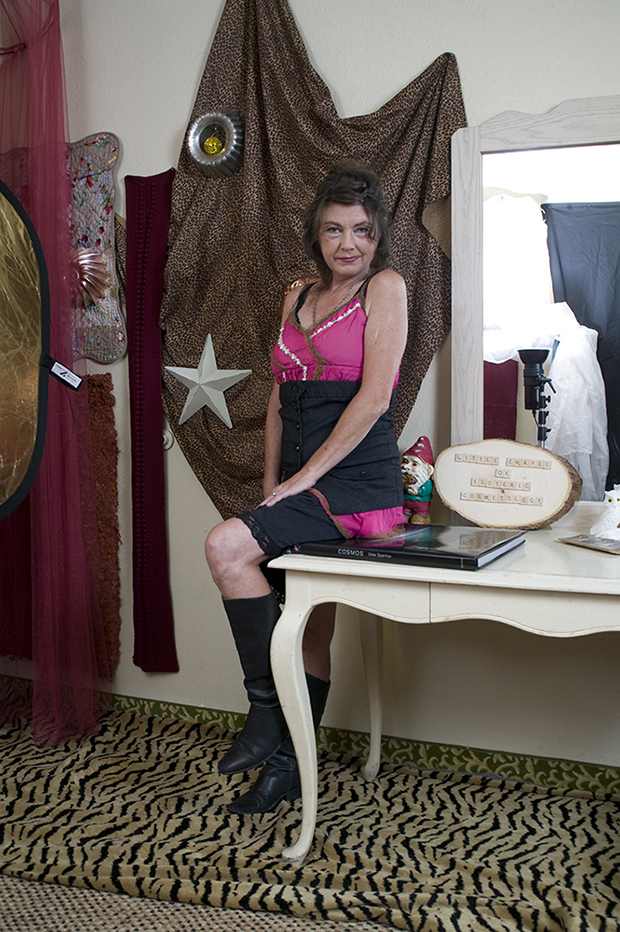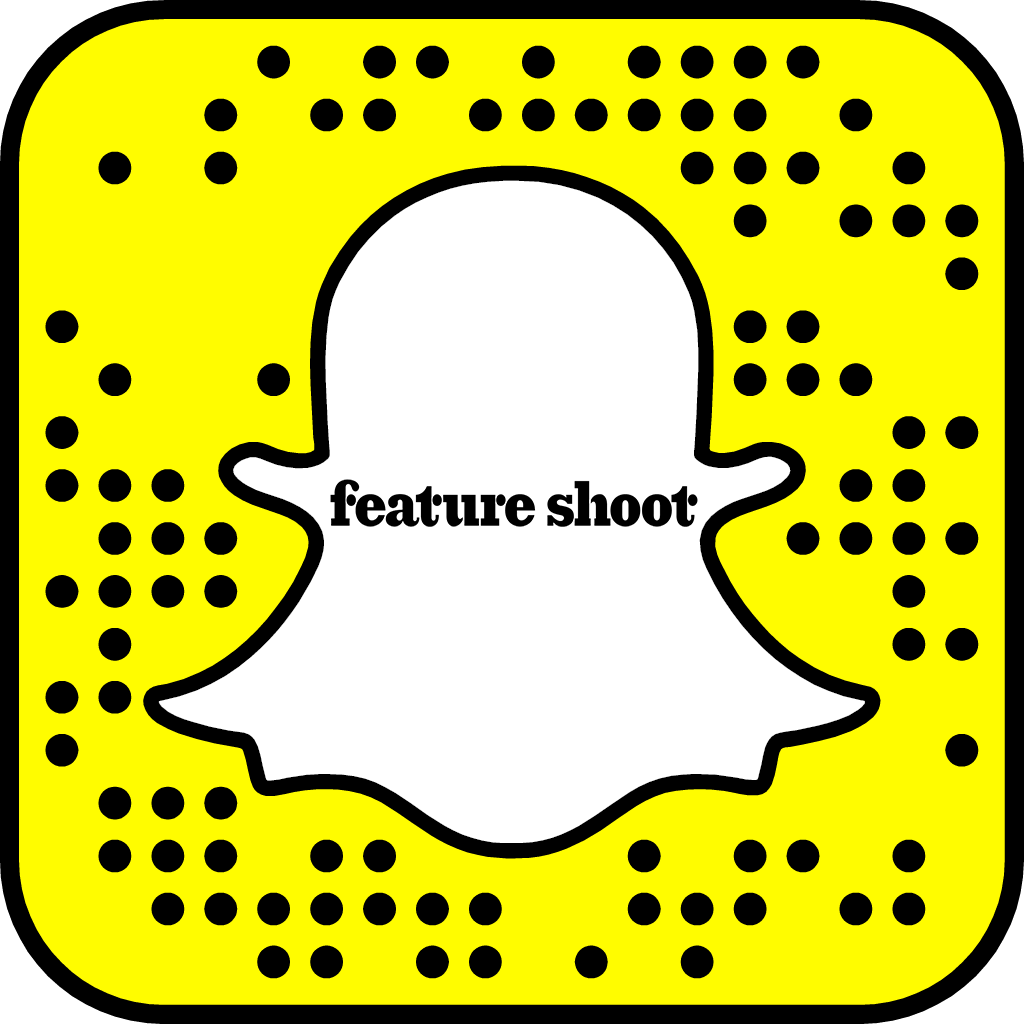 Discover More