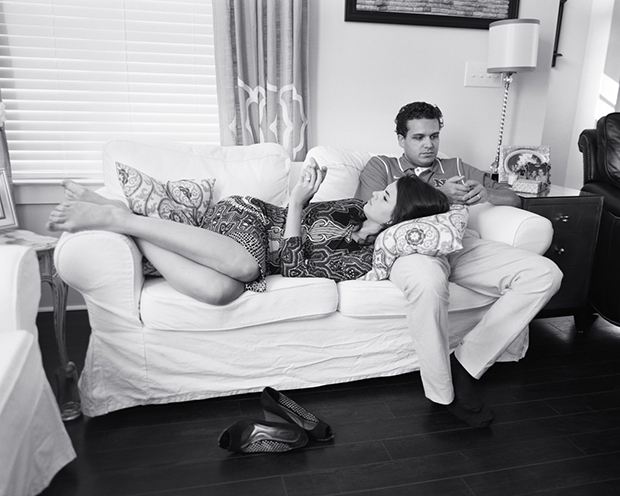 © Eric Pickersgill, whose series 'Removed' took mobile phones out of images to convey the personal disconnect that technology has facilitated
Eric Pickersgill: My career has changed drastically. I am now represented by Rick Wester Fine Art in New York and will be bringing my work to PULSE Miami Beach Contemporary Art Fair in December as well as AIPAD and a show at Rick Wester Fine Art in 2016. I am able to do this work full time and am starting new projects as well as working on international commissions and editorial assignments. All of which were not options for me 2 months ago. It is still surreal to think about as I type this, and I am so grateful for all of the guidance and support I have received along the way.
For the second part of our three-part series of posts on "going viral," we asked some of our favorite viral photographers to tell us about if and how the experience changed the course of their careers. Find the first part- in which we discuss the potential drawbacks of going viral- here, and be sure to reserve your spot at The BlowUp, where nine NYC-based viral sensations will tell the stories behind their images.
The BlowUp is a quarterly event in which a group of eight to fifteen outstanding photographers are each invited discuss the tale behind a single image for three to five minutes. In the past, themes have been music and subcultures, and this time we're tackling viral photography. Speakers include Sophie Gamand, Arne Svenson, Caroline Tompkins, Victoria Will, Kristine Potter, Allaire Bartel, Amos Mac, Kirra Cheers, and Henry Hargreaves. You can purchase tickets here.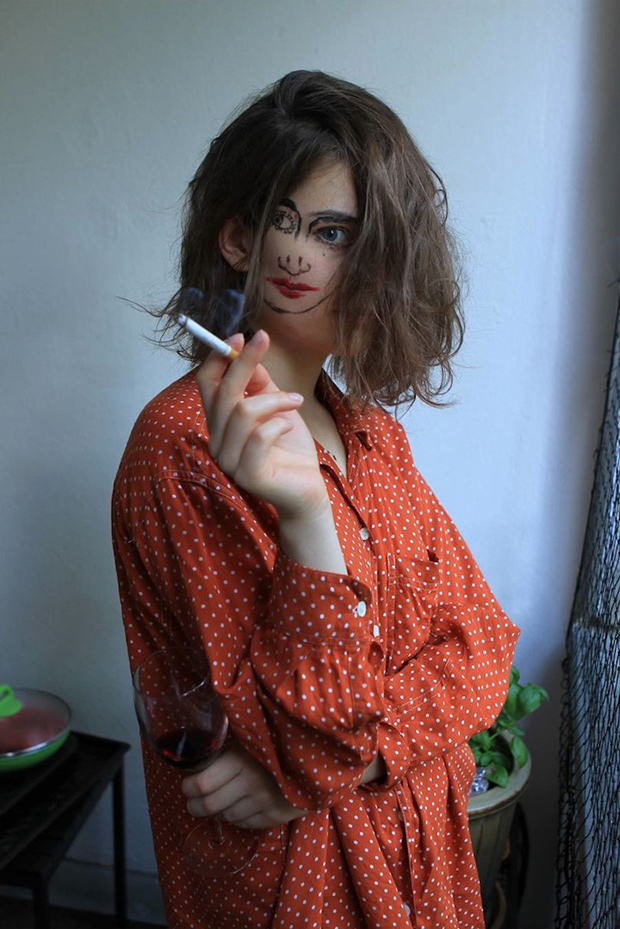 © Sebastian Bieniek, who created a series of double-faced portraits using simple drawings
Sebastian Bieniek: Before the project went viral, I expected to make art and movies and just to cooperate with people from the art-scene and movie-scene. Now I have a lot to do with people from the fashion-world. This I something I never expected, never even thought of. Also I have in a way a lot to do with people from the "hype industry," you know all the people who make commercials, people who in a way deal with hype and who want to sell the hype to the big corporations, because at the end of the food chain are always the big corporations.
© Wynne Neilly, who documented his transition during testosterone treatment
Wynne Neilly: Going viral nowadays doesn't seem to have the same impact as it may have had a few years ago. People get over things pretty fast. I am probably recognized more within the arts community in North America, and I am getting at least one solo show a year. I still get asked to participate in interviews for online media sources and print magazines. Those things I am grateful for because I haven't really had to break my back to attain those things. When it comes down to it, my career is still in it's beginning stages. Being a visual artist takes so much time, effort, and money to develop into something that counts. I will continue chipping away at it while working a restaurant job full-time.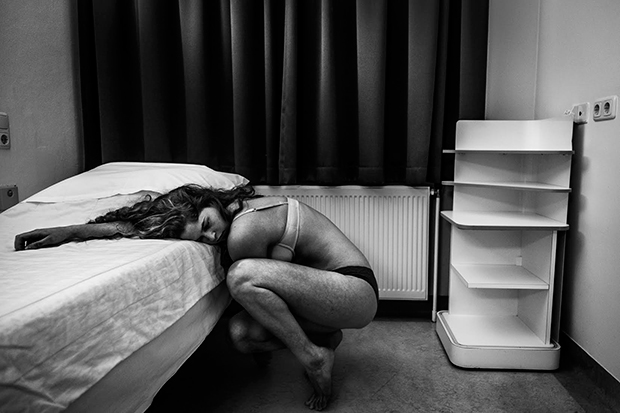 © Laura Hospes, who documented her time battling depression within a mental hospital
Laura Hospes: I'm now represented by Kahmann Gallery. I hope this will give my career a good start and a secure base on longer terms. I don't know what the future is going to give me, but what I do know is that I had a really good start, and I need to keep up the hard work!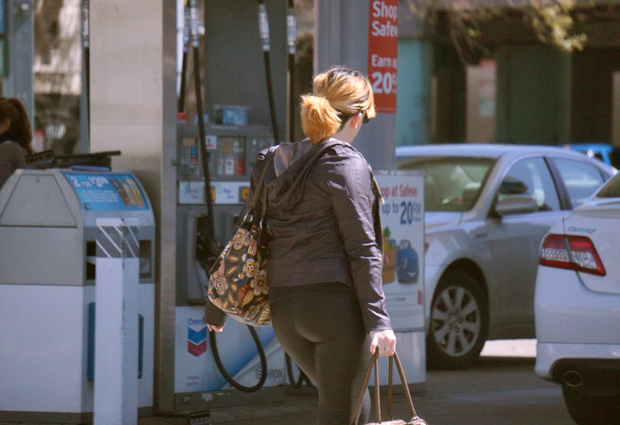 © Jessamyn Lovell, who found and photographed the woman who stole her identity
Jessamyn Lovell: Wow – that's a great big question. It's certainly drawn attention to who I am as an artist and story-teller. That such a wide audience has been interested in my personal story and in the way I have chosen to tell it is quite validating. Going viral has also caused me to be more open to other possible trajectories in my career that I would have never thought of. I have gotten TV and movie offers, been featured on crime shows, and even asked to help others track down their own identity thieves. It's opened my eyes to see myself as a unique person with great value. I have learned to be more open to how I can be an artist through storytelling and performance, not just through my photography.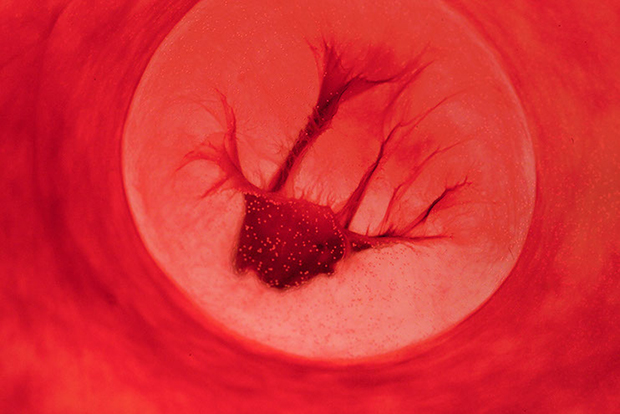 © Jen Lewis, who took abstract photographs of period blood to challenge the stigma surrounding menstruation
Jen Lewis: Going viral didn't impact my career as an artist at all. Going viral is like a storm; it goes as quickly as it came. In fact, I think the only impact going viral had on Beauty in Blood was with regards to my social media metrics. My 'likes' skyrocketed, but art sales did not nor did exhibit opportunities.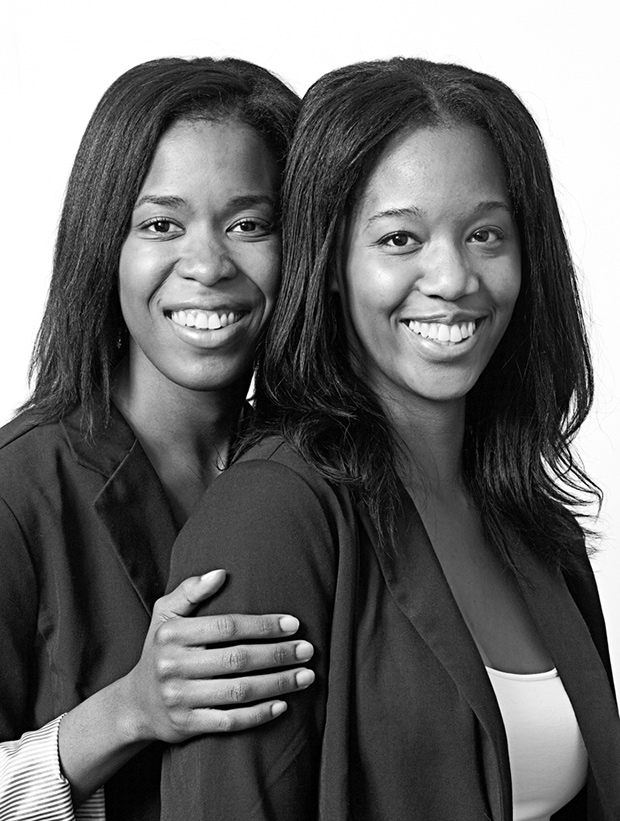 © François Brunelle, who photographed complete strangers who so closely resemble one another they could be mistaken for twins
François Brunelle: Realizing that there was a lot of interest for the theme of my photos allowed me to concentrate more on my work knowing that in the end people would appreciate the efforts and reward me with their appreciation.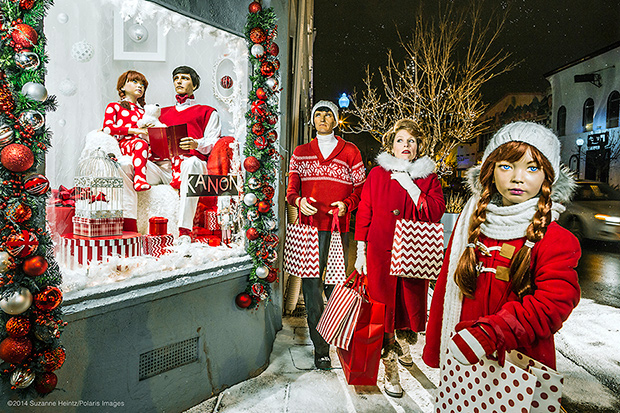 © Suzanne Heintz, who photographed her (fictional) "life" with a mannikin family as a satirical response to the expectation that women marry and have children.
Suzanne Heintz: I always thought I'd have to work for "The Man," but now I know my artwork is valued, and is a viable career option. I went from having no faith in the power of Art and my own voice to complete faith in its ability to make a mark and effect change. I'm willing to take wild chances now that I can see what's possible. The things I'm doing now would never have been done by the old me. I settled for the paycheck, in exchange for my unspoken disappointment in my life's potential. I still need a paycheck, but now I know that there is a different endgame waiting for me. It's wide open. I've got to thank Lenscratch & Feature Shoot for their part in changing my fate. Who knew it was possible?
© Anastasia Pottinger, who photographed the bodies of men and women over the age of 100
Anastasia Pottinger: I am asked to speak at a variety of places about the experience and about my project. Definitely more people know about my work- and that is always good. I will always have this experience now in my resume of things that have happened to me. It gives a certain amount of 'fame' to my name, so my portrait business benefits in some part due to the experience. I can honestly say I'm world famous [laughs]. The story still runs around the world. Probably twice a month, my facebook business page gets a boost of hits from Brazil or somewhere in Asia or Europe. Just this week, I was asked by a PhD candidate if he could use two of my images in his thesis.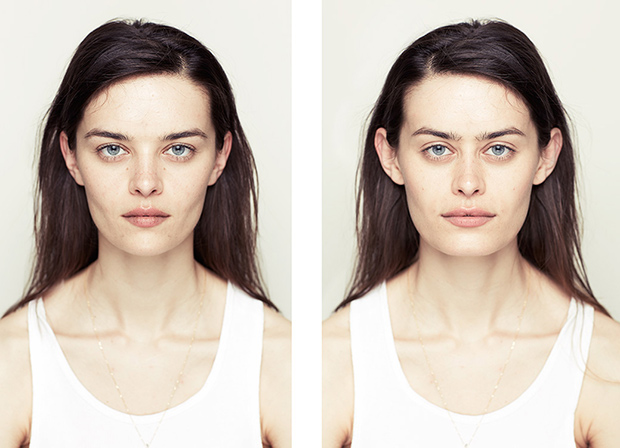 © Alex John Beck, who made portraits in which the left and righthand sides of his subjects' faces were mirrored to create two perfectly symmetrical faces
Alex John Beck: Though it hasn't necessarily affected my day-to-day work as an editorial portrait photographer, it has been used in meetings as a proof-of-concept, and also as a talking point with regard to creating 'sticky' content. Many creative professionals, especially photographers, see blogs as a new distribution system, quite distinct from the traditional platforms of galleries. books, magazines, billboards. It is not a replacement, but a different medium almost. And, as such, projects that wouldn't succeed in the day-to-day seem to do very well in the morass online (and vice versa).
Nothing's changed: having this project go viral only changed the google image results for my name, eradicating every other project, so it now looks like I've only ever done this project. Coupled with the negligible effect on my day-to-day business (which grows separately and superbly), I would say going viral was slightly inconvenient! Though, of course, it was good fun seeing emails coming in from around the world.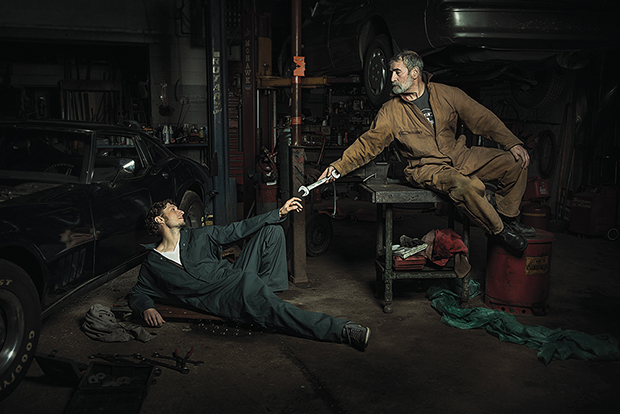 © Freddy Fabris, who reinterpreted the works of the Old Masters within a Midwestern car shop for 'The Renaissance Series'
Freddy Fabris: Not at the core, but I must say this last month has been a wonderful learning experience on the power of the internet and modern communication.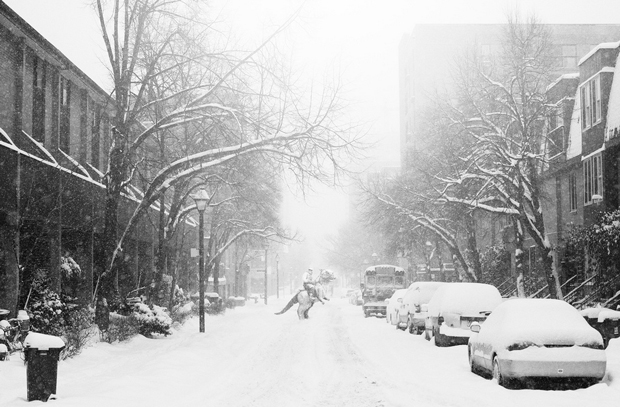 © Thomas Dagg, who used his Star Wars action figures to create a magical universe in which the beloved characters are real.
Thomas Dagg: It's definitely boosted my name a bit. I've had people recognize my name or my work before realizing it was me, or even show my work saying "oh dude, I think you'll love this." It has gotten my commercial and editorial work in front of eyes I never thought possible at this point in my career. In hindsight, it was an incredibly rewarding series both for me personally and my career.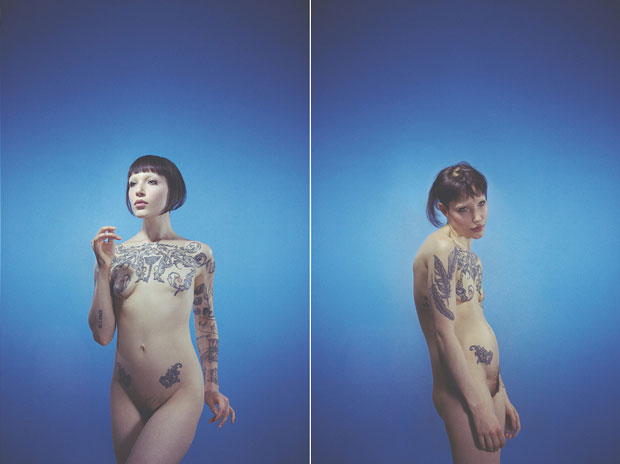 © Gracie Hagen, who photographed her subjects in "flattering" and "unflattering" poses to show the complex and sometimes arbitrary nature of body image
Gracie Hagen: I've had about a 2 year dry spell with art production. It's not entirely the fault of going viral, but it did affect how I see myself and my work. I think it hindered part of the process. I have gotten more acclaim and paid work from it and the gratification that my books are in people's homes.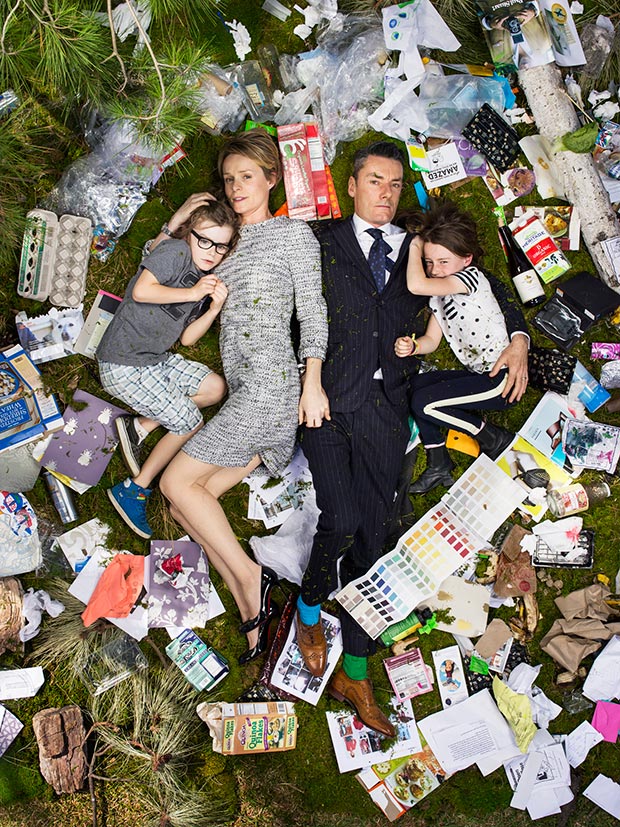 © Gregg Segal, who highlighted national waste levels by photographing families laying within one week's worth of their own trash
Gregg Segal: Going viral really hasn't changed my career, though it helped to extend the life of "7 Days of Garbage." I don't think it has led to commissioned work though.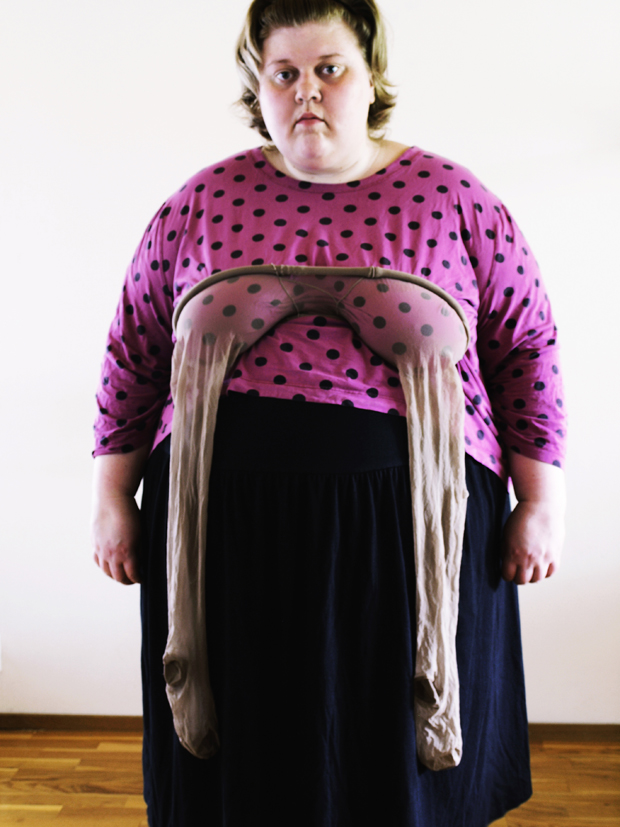 © Iiu Susiraja, who took dynamic and amusing self-portraits using household items
Iiu Susiraja: Getting exhibitions is now easier.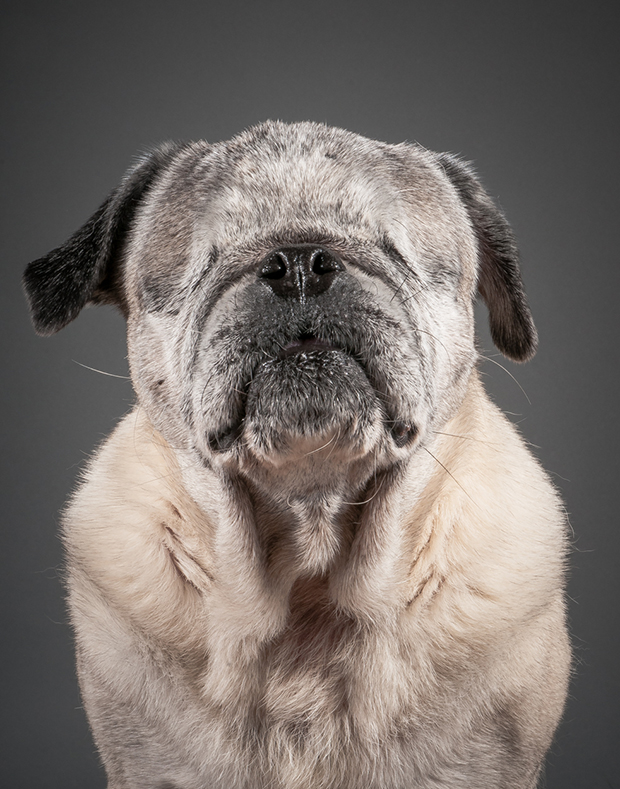 © Pete Thorne, who captured sensitive portraits of elderly dogs
Pete Thorne: I am now a published author, so it has definitely boosted my career, in a direction that I never could have conceived of. Hopefully this allows me the freedom to continue to express myself. I still would love to do commercial work so perhaps I can use this as a springboard to go in that direction. In the meantime I am actively working on a follow up project. It does allow me the room to continue to grow as a photographer.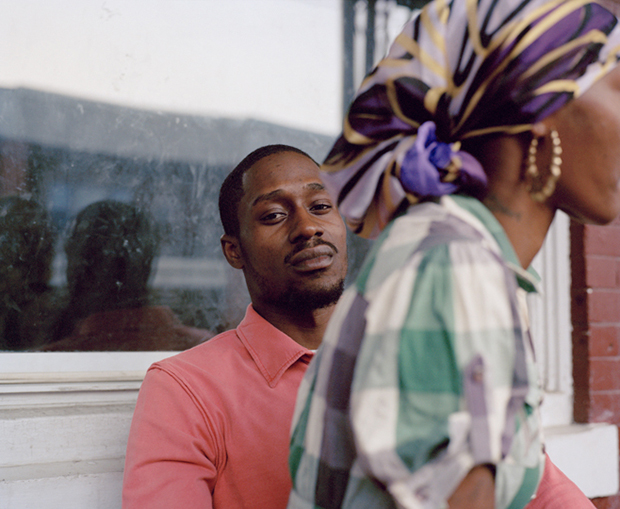 © Hannah Price, who photographed men who catcalled and harassed her in the streets of Philadelphia
Hannah Price: It hasn't really changed it at all. Maybe I should promote myself more, but I made the series, City of Brotherly Love, for the sake of art and for those who don't know what it feels like to publicly be put in a vulnerable position.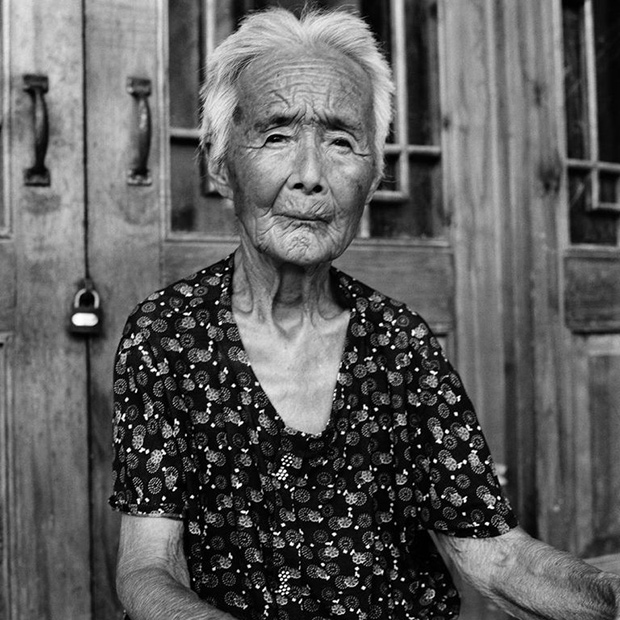 © Jo Farrell, who told the story of China's last remaining women with bound feet
Jo Farrell: The real way it has changed is by now being known as a specialist in my field; through it I have accepted commissions and have a good relationship with photo editors. I have also been invited to talks with TEDx, the Victoria & Albert Museum, Pitt Rivers Museum, Asia House, The Women's Foundation, British Council and Barts Pathology Museum.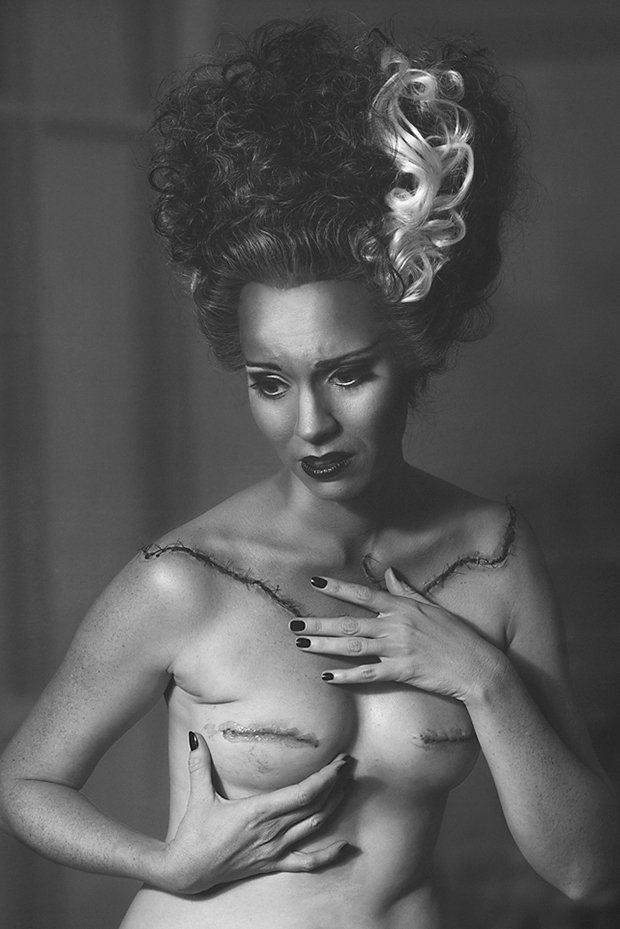 © Eliana Cardoza, who photographed actress and comedian Aniela McGuinness as she took on various roles throughout her journey undergoing mastectomy surgery

Eliana Cardoza: It hasn't really changed my career as much as it has changed my perspective on certain things. This was the first series that truly had meaning and it has been a great feeling thus far.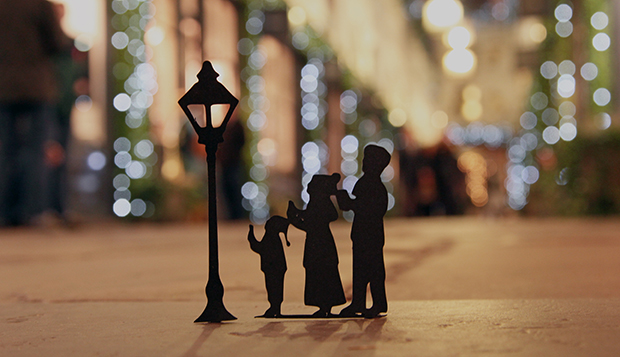 © Rich McCor, who uses paper cutouts to bring familiar scenes–like famous landmarks–into a new light. McCor also currently has an open Kickstarter campaign to fund the manufacture of paper cutouts that can be used by photographers around the world.
Rich McCor: It now feels like I have two-jobs. It's been hectic, but I'm obviously chuffed about it. I just hope it leads to more traveling, and then it will have been worth it.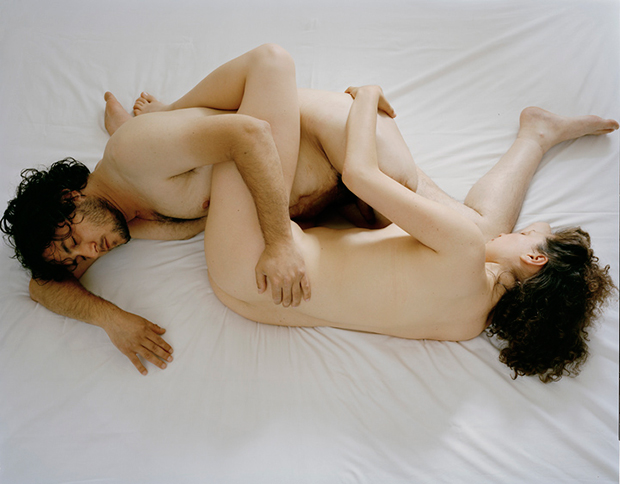 © Olivier Fermariello, who photographed the intimate, sometimes sexual lives of people living with disability
Olivier Fermariello: Not much actually. But this is only because I did nothing to take advantage of it. It occurred at a very painful moment in my personal life, and I couldn't get my mind off matters that appeared much more important to me at that time.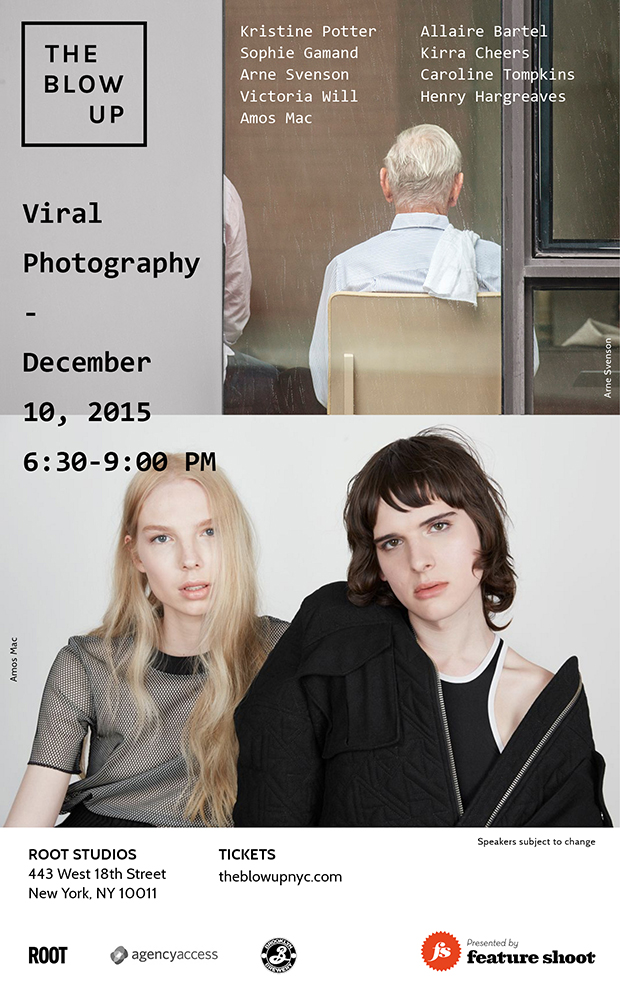 Discover More