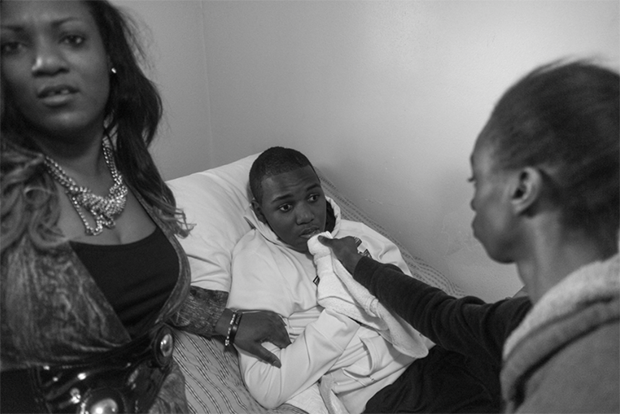 While Dre hasn't yet regained his ability to talk, walk, or feed himself more than 6 or 7 forkfuls, he's doing a lot better since – as his mother says – "they put his skull back on."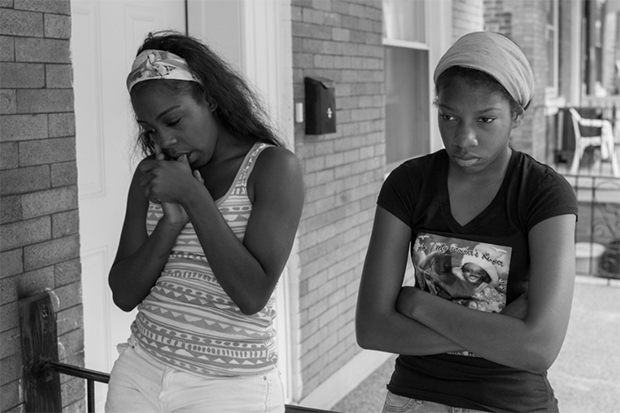 Mone and Katroya's older brother Troy was shot during a robbery. He was hit once and killed.
"Most of these people, in one way or another, have been screwed [and] re-victimized by the media," Brooklyn-based photographer Joe Quint says of the survivors he's met over the course of It Takes Us, a project devoted to bearing witness to the individual lives and families torn asunder by public shootings, suicides, household accidents, and domestic violence. With Faces of Gun Violence, Quint cuts through the continuous din of headlines and sensationalism to reveal the often unseen realities of daily life in the wake of shooting-inflicted traumas.
The photographer notes that neither he nor his family members have been personally hit by gun violence, but he is quick to admit that he doesn't see himself as a cog in the media machine either. "I'm just a guy who's traveling around on his own dime with the hope of making a difference," says the photographer. It all started, he explains, with a news story in PEOPLE magazine about the shooting at the University of California at Santa Barbara; beside the Kardashian-themed cover story, the copy read, "How could this happen again?" The painful irony of the cover hit him hard, and in that moment, sitting on the sidelines ceased to be an option.
Quint met his first sitters through friends and neighbors; there was no shortage, he reports with regret, of local families directly involved with cases of gun violence. In joining social media groups for survivors, he was honest with each of the individuals he photographed around the country; while some were initially wary, the hope of having someone listen to— and not co-opt— their tragedies won out. "They've all been approached by someone with a camera," admits the photographer, but this time, it was different. In each new community he visited, he found stories waiting to be told; through survivors he knew already, he met others.
For the portraits, Quint estimates he devoted a handful of hours each. When asked if one moment or exchange has stuck with him, the photographer politely declines to answer; the trust these people have put in him never escapes him, and their stories are all unforgettable. He acknowledges that diving head-first into the grief of others can be emotionally draining, but he stresses that his own moments of horror don't light a candle to the burden these people have been forced to carry each day for the rest of their lives.
Despite all the heartache, the photographer is beyond all grateful his sitters; from them, he says, he derives the fortitude to keep going. Their stories in many ways are colored, he adds, with hope; confronting what he calls "the worst moments of their lives" can be a part of the healing process. The problem of gun violence, and the estimated 32,000 lives it takes annually, is responsibility that no one person can shoulder; only together can we put back the pieces of a broken system.
To help, Quint recommends learning about organizations like Moms Demand Action, Everytown for Gun Safety, The Brady Campaign, Wheelchairs Against Guns, It Can Happen Here, Gun Violence Survivors Foundation, and more. To see the photographer's full list of resources and ways to get involved, please visit his website.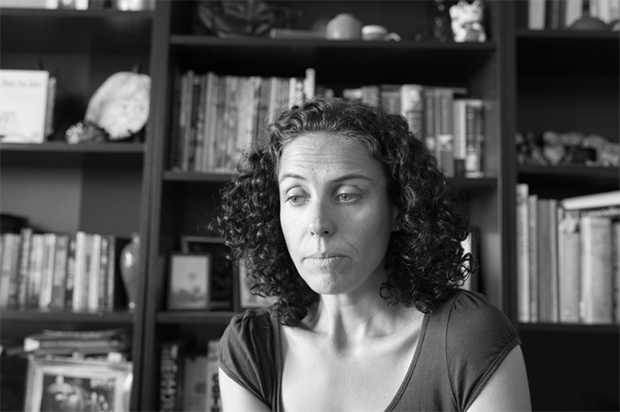 "And he just kept telling me to shut up, to shut the fuck up." – Clare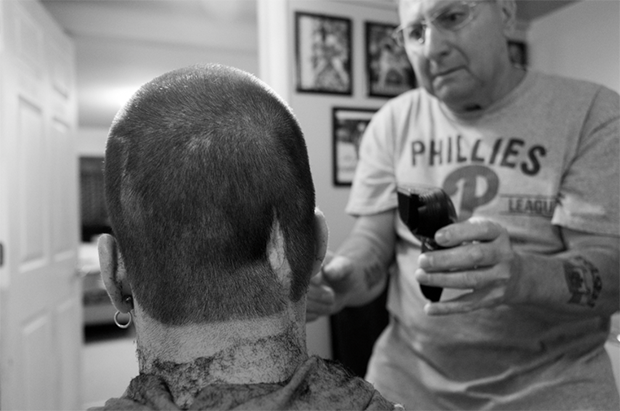 On New Years Eve, about 15 years ago, "celebratory gunfire" left a bullet in Joe's head. He's had over 60 surgeries since and is confined to a wheelchair… with migraines and double vision.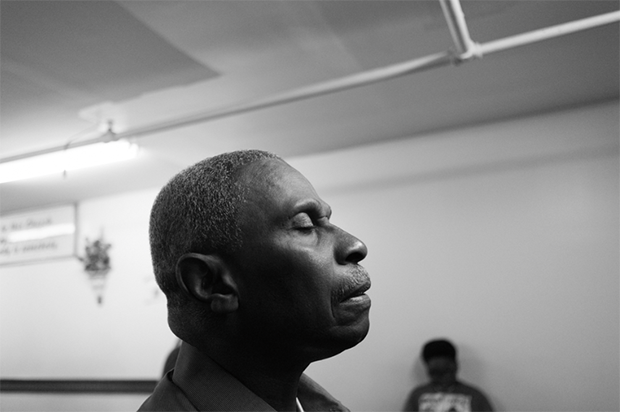 Herman gets comfort for his PTSD at his storefront church in Harlem – they're the rare moments of peace that he has since his adult son was shot and died in his arms.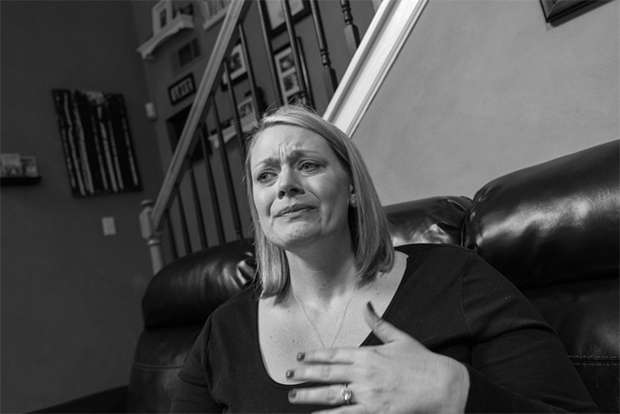 Since her shooting, Kimberly has worked to advocate for and support other survivors of domestic violence.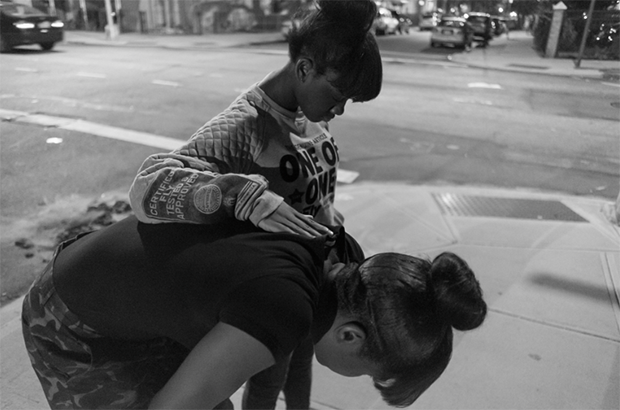 Myzinae and Whitney still regularly visit the corner where Akeal, Myzinae's boyfriend, was killed over two years ago.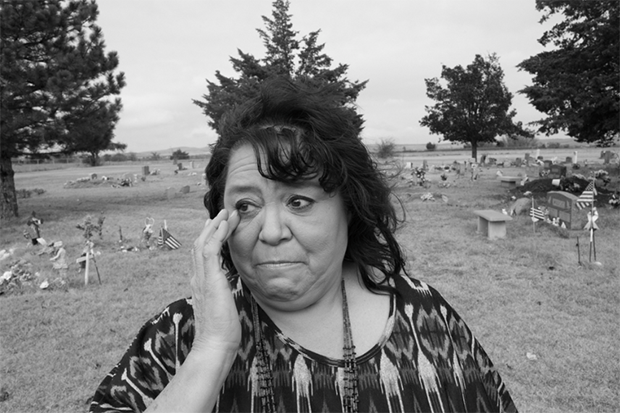 Kari, visiting her son Bradley's grave at the Inter-tribal Burial Ground in Elgin, OK.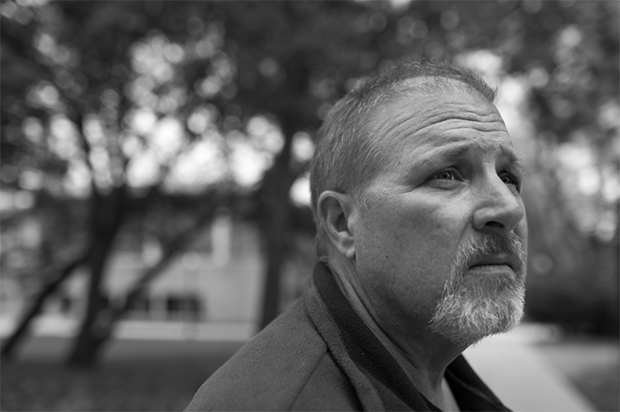 "A sound came out of me that I don't ever want to hear again." – Eric, reflecting on identifying the body of his daughter who was killed in a mass shooting at Northern Illinois University.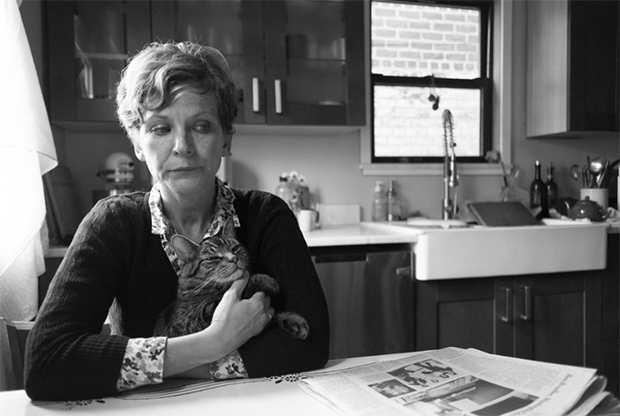 "I felt a gun on my forehead, in between my eyes and it was heavy and it was cold." – Kim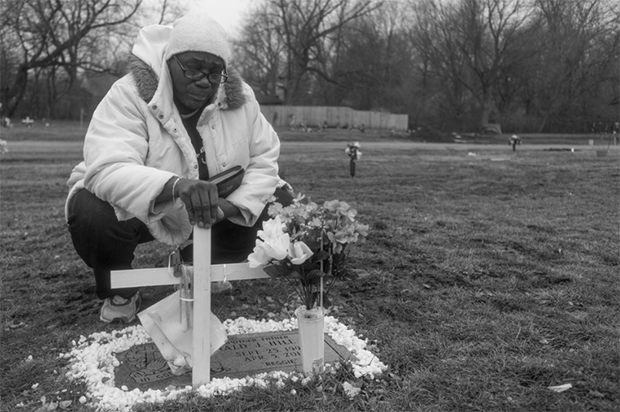 Rain or shine, Brenda visits the grave of her son every Sunday after church.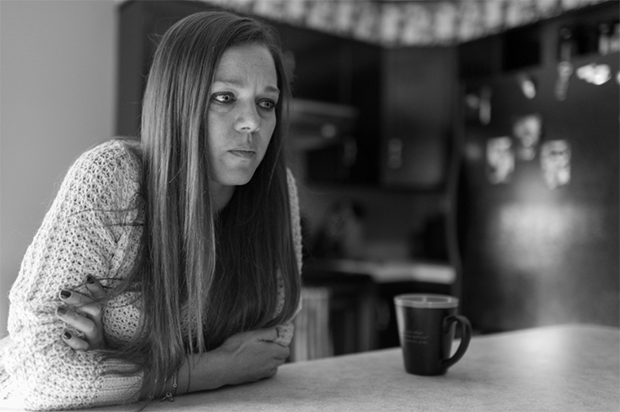 "I just, I need those answers. I need to know what happened to my sister. I'm telling you, I'll never believe she pulled that trigger." – Yvonne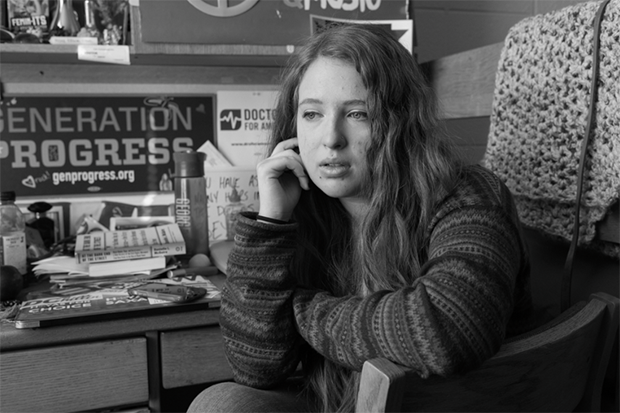 Currently a student at Georgetown, Sarah's activism comes – in part – from being part of the Newtown, CT community. Her mother continues to teach at Sandy Hook.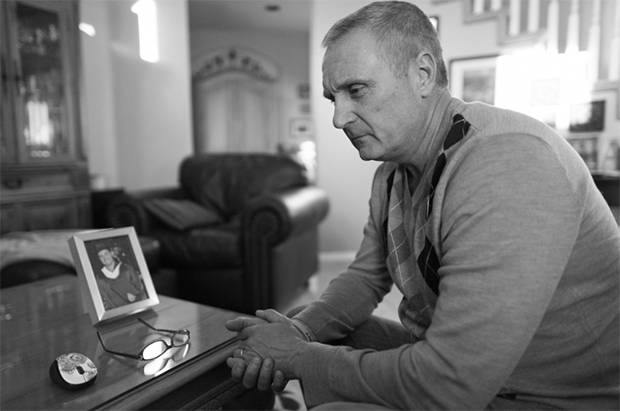 Alex, Tom's son, was killed in the Aurora, Colorado movie theater shooting. Not wishing to give the killer the notoriety he seeks, Tom simply refers to him as "it."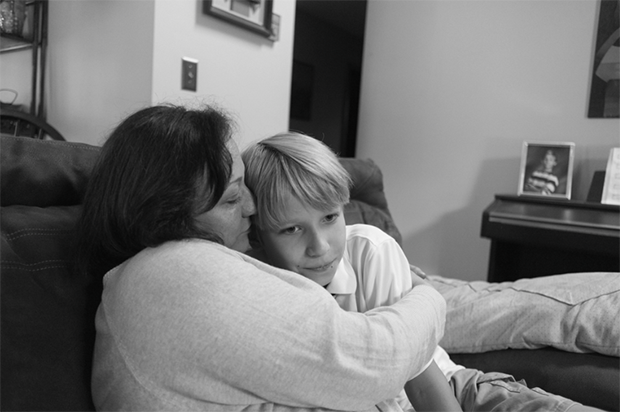 "I was sitting outside crying one evening and Peter noticed. He disappeared for a few minutes then he came back with leftover birthday candles and he put them in a little tealight cup with dirt and lit them up and came up to me and gave me a big hug, sat down next to me and started telling me that, 'Mom, please don't cry. He is okay. He is… Nicholas is okay. He's an angel now. He can fly. He is, he's okay, you know.'"
All images © Joe Quint
Discover More