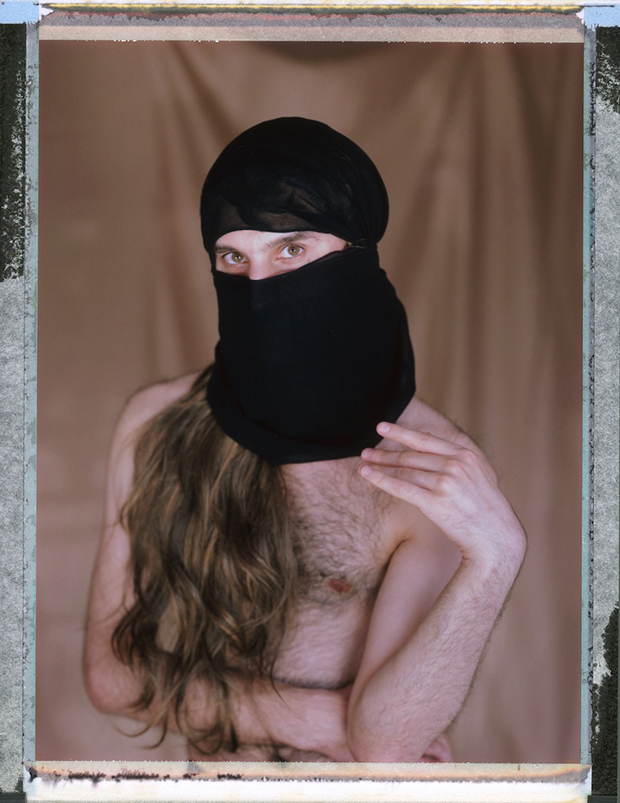 A posed portrait of Sally. Sally has been in Lebanon for 7 months. "I ran away from Syria because I was running away from ISIS. One of my family members is now with ISIS. Because of him, I ran away here. He was in charge of investigations in ISIS. They want to catch and kill the gays. My last partner was kidnapped and interrogated by ISIS. I'm 90% sure they killed him. To kill someone they will choose the highest building and push him from it. They are worse than the Syrian investigation services. The gay people are treated as if they have a contagious disease. In Islam you are given the chance to ask for mercy and to re-enter Islam and follow the Islamic law. But ISIS considers gays as a contagious disease, so that's why they kill them." Sally says her friend will be forced to name all the LGBT people he knows, including Sally. Then they will be hunted. "Some of my other gay friends were captured and stoned to death, one pushed from the roof of a building, one was shot in the head – because of their sexuality. They had no proof – in Islam they say you have to have three witnesses, and caught in action, but they didn't have any, they just killed them because they knew they were gay. I can never go back to Syria, the door of my parents and my country has been shut in my face. If I went back, they would kill me. The regime will take me directly to military service where I will die. ISIS will execute me – they will throw me from a building. Before they would shoot them. Now they push everyone from the buildings." Discussing his identity Sally says, "On the inside I'm a woman, from the outside – I don't know maybe half/half. I'm a woman and not a man, I don't even consider myself a gay person, what can I do. I'm planning to do my sex transition." Sally has a short-term job teaching literacy to refugees to survive as well as receiving some support from NGOs. She is waiting for resettlement. Beirut, Lebanon. February 2015.
Where Love Is Illegal, says Paris-based photographer and human rights advocate Robin Hammond, began with five gay men fighting for survival in Nigeria after having been arrested and tortured. They were living in hiding from the public, afraid and without homes; their story continues to haunt Hammond, to anger him, and to spur him forward in his journey towards giving voice and a platform to LGBTQI individuals suffering abuses that remain untold and invisible to the world at large.
Recently, the photographer partnered up with Erin Joy and activist Harold Smith-Franzen to launch and expand Where Love Is Illegal, a platform devoted to sharing the portraits and first-person stories of those who have suffered discrimination and persecution at the hands of their governments, their communities, and families. In addition to raising awareness, the campaign collects donations that go directly to community-based NGOs working to protect LGBTQI people in need.
Stories about LGBTQI rights, suggests Hammond, often exclude the voices of those who matter most: the LGBTQI people themselves. He met his subjects—though the word "subject" is probably not an appropriate epithet here—through these small organizations working in Cameroon, Uganda, South Africa, Russia, Malaysia, and Lebanon with survivors of discrimination and abuse. With these sessions more than others, he pushed aside many of his own intentions or preconceptions to make way for his sitters to tell their stories in the way that was truest to them.
When the photographer asked the sixty-five people he photographed to recount what had happened to them, many had trouble deciding between several incidents. Some had been neglected and cast off by their families; others had lost jobs; still more had been assaulted or raped based on their sexualities or gender identities. In some cases, the words were too painful to put to paper, so instead, a sitter might write simply that it was too difficult to think about. Others spent days writing and returned with carefully crafted prose or poetry.
Many were hesitant to have their portrait taken for safety reasons; some chose to obscure their faces so that they could not be identified. Hammond shot on film and gave the original picture to each sitter, meaning that if they felt threatened, they always had the option to tear the picture and erase it from existence. Trust sometimes took a long time to build.
Hammond discovered in these manifold personal histories everything from trauma and loss to hope and fortitude. In many of these countries, he reports, LGBTQI people don't have access to any other messages other than that their identities are "evil" and "wrong." He realized that friends in parts of Africa believed that being gay was a sin. In Nigeria, he met men for whom the idea of gay marriage seemed inconceivable; did one of the partners, they asked, have to pretend to be a bride and the other a groom? In Syria, one transgender woman presumed that she was transgender because she had been molested as a child. In these areas, stresses Hammond, people are alone and isolated from the rest of the global LGBTQI and have few resources.
With our help, the photographer is hoping to change that. As the first campaign launched by Hammond's organization Witness Change, Where Love Is Illegal aims to raise $250,000 to go towards helping community NGOs. Since the inception of Where Love Is Illegal, Hammond has opened the project to other photographers, activists, and survivors, who are invited to contribute over Instagram using the hashtag #whereloveisillegal. Donate today.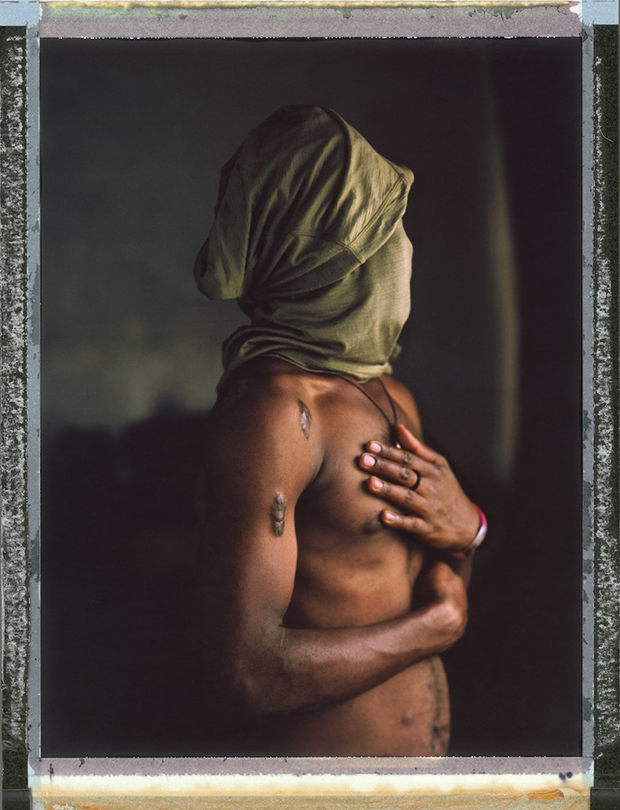 A posed portrait of 22 year old Simon, a gay man in Uganda. He describes being attacked by the people in his village: "Me and my boyfriend were in our rental room having sex, then one of the neighbors in the next door heard our screams while having sex. He had always suspected me and my boyfriend being gay." Simon says the neighbour went to the police station telling the entire neighbourhood, as he went, what he suspected was going on in Simon's room. The police arrived with a large number of the community. They forced open the door: "Police found us all naked and threw all of us out, thus handcuffing us. Immediately the mob started beating us with stones and sticks with nails saying that we were curses and needed to be killed. Later police took us away through the whole village naked dragging us in stones which pierced our bodies, thus causing severe bleeding. No first aid was given to us and the police threw us in the cells. They told inmates that we were gay; the inmates started beating us until sleep took them over. I thank God that I didn't die because the pain was too much. On the next day at 10am, we were taken to hospital since we were in a critical condition. When we reached the hospital, the doctor who came to work on us was my former boyfriend who felt pity for me. At 12am when the doctor was leaving work, he told me and my boyfriend that he was not going to lock the back door and if any of us has the strength, [we] can escape and run away. He gave us pain killers to use on or way." Simon and his boyfriend separated, hoping they would have more chance of escape alone. Simon fled to the Ugandan capital Kampala. He has not seen his boyfriend since. Uganda, September 2014.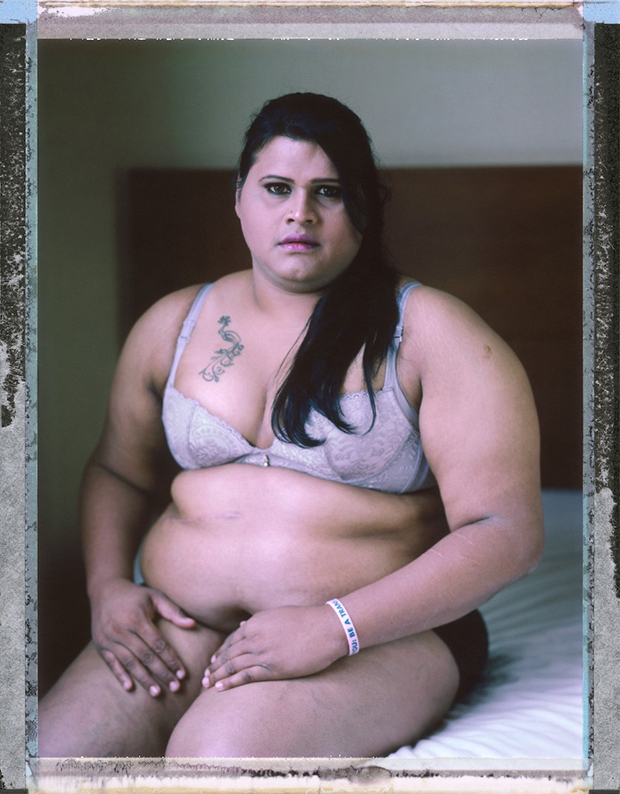 A posed portrait of 33 Year old Abinaya Jayaraman, a transgender woman. Until the age of 19 she always considered herself a normal boy. It wasn't until her late teens when other boys started to isolate her that she started to question herself. She googled "a man with female character" and started to learn about the transgender community. She went to see a doctor who told her she had a female's soul trapped in a male's body. At first she strongly rejected the idea. She wanted to tell her mum but she is from a very strict family and didn't think it was possible. "I was so scared to tell her, and I started to cut my arm due to depression. I used to hate myself, and I used to hate God 'Why did you create me this way?' It took me more than three years to accept who I am. Then I started to dress up in the house. And I would see my mum's Saree and think 'when will it be my turn to wear that?'" In June 2008 she told her mum, "Ma, I'm not a boy, I'm a girl, please understand" Abinaya's mother slapped her in the face and walked away. One evening in 2009, Abinaya came home after work" "all my relatives were there. I asked 'what's going on?' My mother told me, 'we're going to look for a wife for you.' I was shocked. I said 'what? Please understand I cannot.'" Her mother replied "Don't worry, once you have a child, everything will be okay." Her relatives tried to introduce her to a woman. Abinaya met her wife to be, and told her "Look, I can't marry you" then Abinaya explained everything. The pressure continued though until Abinaya couldn't take it any longer, and in April 2009, she took a cocktail of sleeping pills and pain killers in an attempt to end her life. She ended up in hospital for 3 months. Her mother didn't visit her once. Abinaya's family continued to refuse to accept her gender identity. She was disowned and thrown out of the house. Abinaya worked in corporate banking but couldn't reconcile having to act like a man with her true identity. Eventually she quit. Without a job and support, she couldn't pay rent. "I didn't have a home and no one willing to help me. I approached another transgender woman for help. She showed me the street. And that's how I survived. I'm still doing it. I have to. I'm homeless and jobless. I have no choice. If I had the chance I would leave Malaysia. I can go somewhere where I can live and earn with dignity." Kuala Lumpur, Malaysia. January 2015.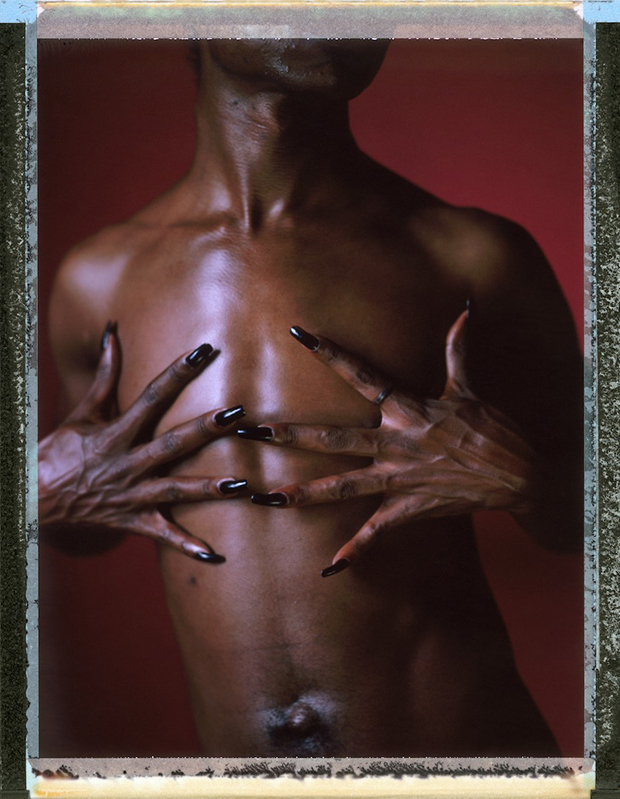 A posed portrait of Jean Yannick (not his real name), 38, from Gabon. "I left Gabon because I was attacked earlier this year by four guys." Jean Yannick was stopped while driving on his way home. Four men forced him to take them to his house where, in front of his French partner, they gang raped him. The next day Jean Yannick went to the police to report the rape. "We can't help someone like you because our culture doesn't have gay people, and if those people come to kill you, we can't do anything. If you want to be gay you should leave the country." The police chief told Jean Yannick to sit down. The Chief then took a pair of scissors and cut his shoulder length hair short. He was then taken to the police cells and kept there for 13 days. He was released with no case opened against his attackers. Jean Yannick and his partner went to the French embassy and asked that he be given a visa to enter France. The embassy staff said they would not give him refugee status based on persecution of his sexuality. Jean Yannick's partner encouraged him to go to South Africa as he didn't need a visa to enter the country and he perceived it as safe for LGBT people. They made a plan to meet in South Africa later, where they would get married, and then travel to France to live their lives there. South Africa. November 2014.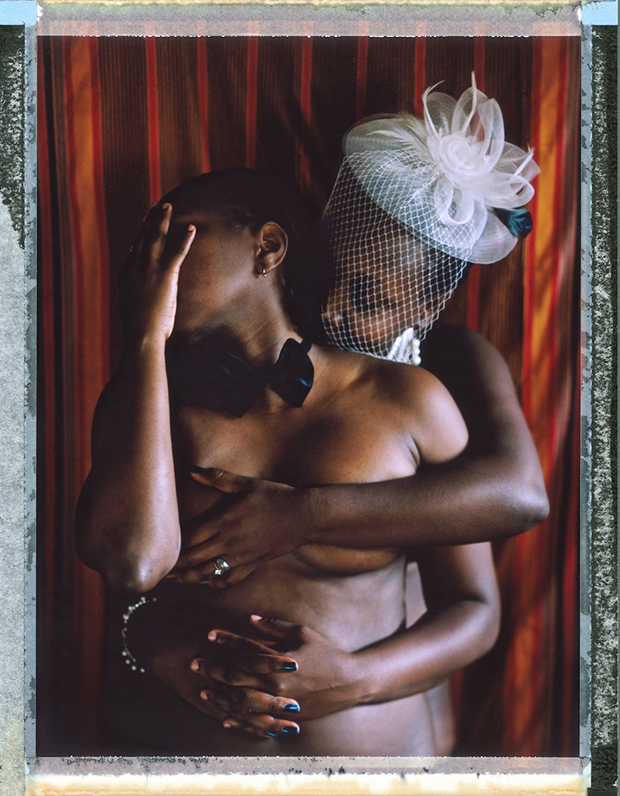 A posed posed portrait of "J" and "Q" who are too afraid to reveal their identities. They describe the circumstances they find themselves in: "(we) are a lesbian married couple though not recognized because in Uganda society lesbianism as an abnormality, an outcast, a disease that needs to be cured… We have been attacked verbally by people (men) who have noticed we are a couple… 'you need to be raped to rid of your stupidity of liking a fellow girl.' We can't publicly [say] we are married especially since the bill had been passed and thus caused more awareness and polluted very many Ugandans minds against the LGBTIQ community, which has also made living in Uganda as a lesbian a dangerous thing." Uganda, September 2014.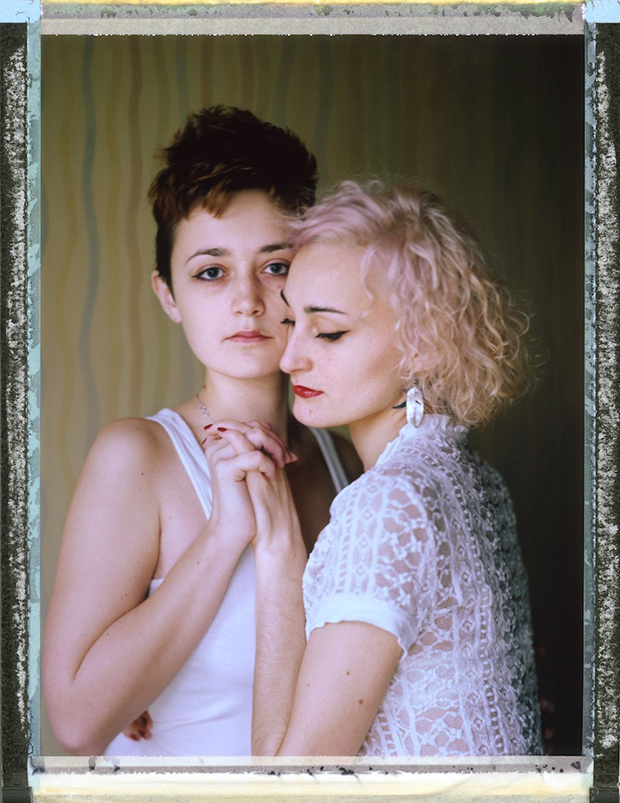 A posed portrait of Lesbian couple 'O' (27, right) and 'D' (23, left). They were on their way home after a jazz concert. It was late by the time they got off at their subway stop. They were alone as they went up the escalator to get to the street level apart from two men in front of them. As they traveled up to street level, they took each other's hand and kissed. They came out of the subway and starting walking home. Suddenly 'O' felt a blow to the back of her neck: "fucking lesbians," the stranger yelled. He then turned and punched 'D' in the face. 'O' tried to defend her but was punched in the face too. 'O' screamed: "what are you doing? We are just sisters" he replied, "Don't lie, I saw you kissing, and you are spreading LGBT propaganda." The remark was in reference to the 'Anti LGBT Propaganda Towards Minors" law recently adopted in Russia. He continued to kick and punch 'O' and 'D,' screaming "No LGBT" and finally "If I see you again I will kill you" and then left. All this time the attacker's colleague was filming the attack with his phone. Talking about the attack 'O' says, "The real fear I experienced was not for myself; it was for the one I love. The fear struck me when I realized I couldn't do anything to protect her." 'O' continues, "Now, in Russia, holding hands is dangerous for us. But if the goal of these attackers was to separate us, they failed. They only made our relationship stronger". St Petersburg, Russia. November 2014.
A posed portrait of 23 year old Darya Volkova. Late one night in the first week of March 2011, Darya was attacked on her way home from a driving lesson. For two months before that, she had received threats on social media. She would receive messages like "death to lesbians," "burn in hell," "if you won't shut up, we will find you," "we know where you live, we will find you and you will pay for it," "we will kill you." These were in response to her coming out as a lesbian and her street activism. As she walked through a park on the way home, she heard the foot steps of several people behind her; they shouted for her to stop; she started walking faster until she came across two men blocking her path wearing balaclavas. She was surrounded. They started to push her and shout "death to lesbians," "burn in hell." One of them threw a punch which she was able to block, and then she felt a powerful blow on her back as one of the men struck her with a baseball bat. She fell to the ground. She was kicked and beaten with baseball bats until she was knocked unconscious. One of them men then stabbed her in the stomach. She lay bleeding for what must have been around four hours before she was found. By that time, she had lost a lot of blood. She was rushed to the hospital. Several times her heart stopped after surgery. After being discharged from hospital and spending a week resting she went to the police: "they just laughed at me," she said "you got what you deserve… we don't serve lesbians here." She was scared to go back to the area, so she moved away. She still receives threats on social media. No investigation into the attack has ever been made. "I really hope that destiny will judge them," she says. St Petersburg, Russia. November 2014.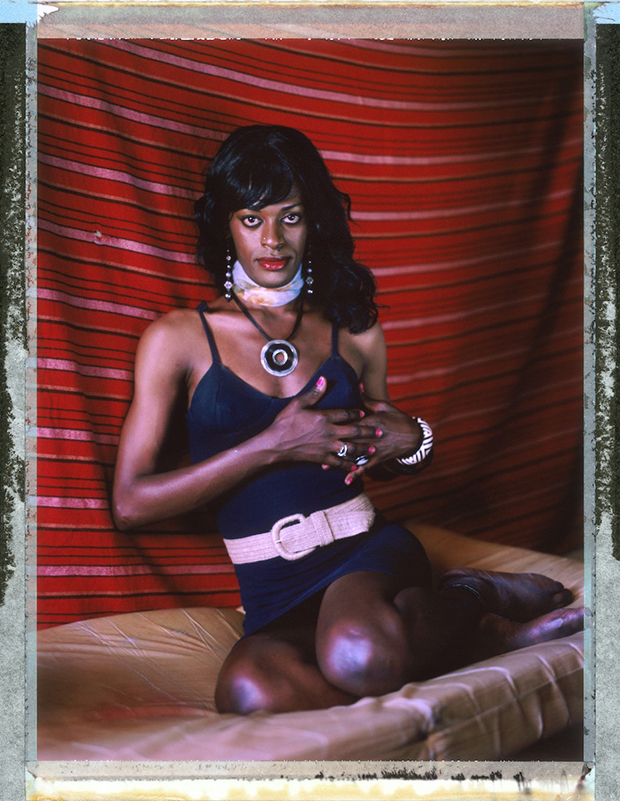 A posed portrait of Flavirina Naze from Burundi. "I left Burundi because of my sexuality. People were beating me and didn't accept me." Flavirina attended a Trans-geneder conference in South Africa. While there she was warned by a LGBT activist that it might be dangerous for her to return to Burundi as there were elections around that time, and persecution of the LGBT community was increasing. Fearing for her life, she decided to stay. She was accepted as an asylum seeker but she could not afford to renew the permit. It expired, and she is now in South Africa illegally. As she is unable to work legally, she started engaging in sex work to survive. South Africa. November 2014.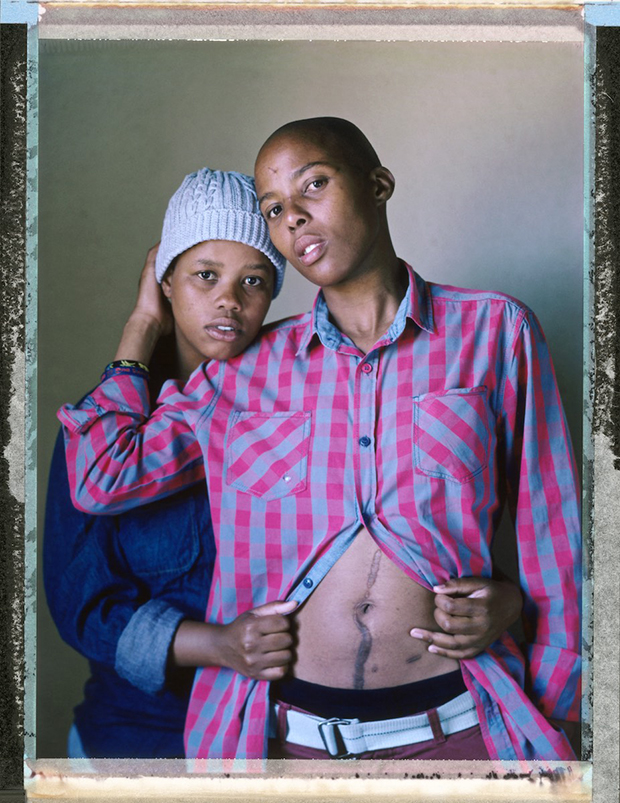 A posed portrait of 20 year old Olwetu with her partner Ntombozuko, 31. They say that they face verbal abuse every day in the township of Khayelitsha. They are called 'Tom Boys' and 'Witches.' Twice Ntombozuko has been violently attacked because of her sexuality. The first time was in 2010 when, late one night, she was out with her friends. A group of drunken men started shouting at her and her friends, "here's these bitches trying to steal our girls." The three men then attacked. Ntombozuko was knocked to the ground and beaten. Her friends were beaten as well. The second time, in 2013, she was walking home late one night when a group of men surrounded her and attacked her. A car came down the road and they ran. It was then that she saw the blood on her shirt. She survived the attack but lives in fear of the streets outside her front door: "Even now I'm not feeling safe when I walk in the street." She says the love of her partner has helped her to recover from the pain. They have been together 8 months and hope to marry. South Africa. November 2014.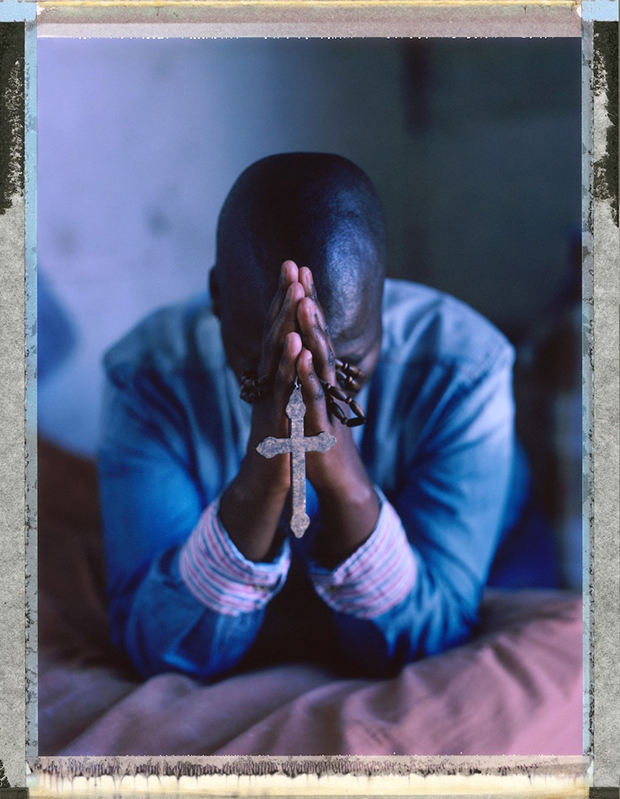 A posed portrait of Amanda (not her real name), who on three occasions survived violent homophobic attacks, all in Cape Town townships. One resulted in her leg being broken, in another, she fended off a man who attempted to rape her. On all three occasions, homophobic abuse was thrown at her and used as a justification for the attack. "You must stop acting like a man," one attacker said, "you are taking our girlfriends, you don't have a dick. It's a piece of shit that you are doing – come let me show you, 'cause you never got it (sex)" another said. Amanda says, "my best friend was raped and killed because she was a lesbian. He knew she was going to tell. So he killed her. I'm afraid every night. I don't know if there is someone out there waiting for me. I don't trust any men, it seems to me they are all the same, they may seem friendly, but inside, they are full of evil". South Africa. November 2014.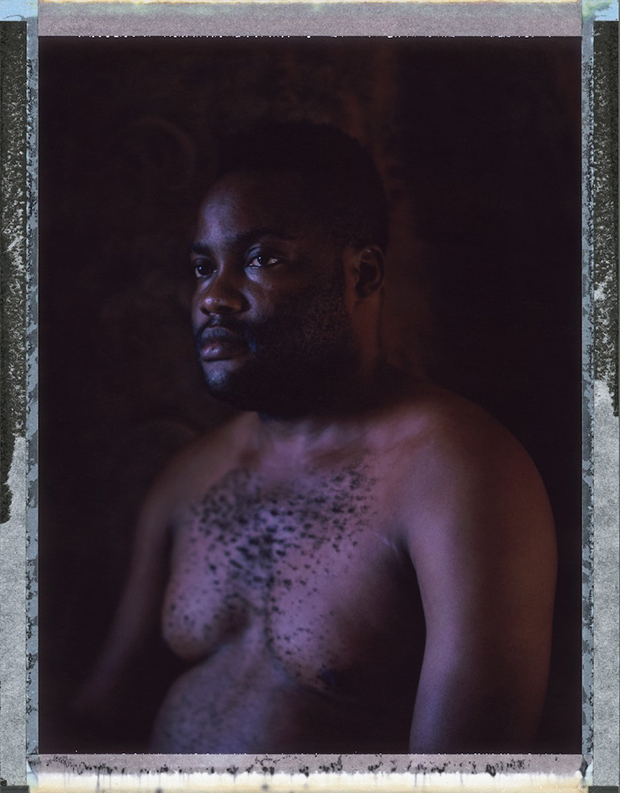 A posed portrait of 31 year old Wandji, a gay man living in Cameroon's capital Yaounde. On 6 October 2013, he woke up in a police cell. He was covered in cuts and bruises and had pain all over his body. He had no idea how he got there. The police told him he was caught having sex with another man by a crowd of people, beaten, and brought to the police station unconscious. Wandji has no recollection of any sexual encounter that night. The last thing he remembers is being given a drink of whisky at a street kiosk the night before. He was taken to the hospital in handcuffs with the man he was accused of having sex with. They were not told why they were going there. They entered an examination room with three policemen, and three hospital staff. He was told to lie on a bed with stirrups used by gynecologists. He was told to remove his trousers, put his legs on the stirrups. A female doctor then proceeded to examine Wandji's anus. As she did so she started insulting him, "You are a pig, you are a dog!" The others joined in "you do not deserve to live," one said, others laughed. "I've never felt such shame as on that day," Wanji says, "I felt like the worst of human kind." After both were examined, they were taken to court cells: "everyone was there to see 'the faggots'" says Wanji. The police told them to remove their tops, and they were beaten. In court they were convicted of 'Practicing Homosexuality' and sentenced to six months in prison. "hell is even better than that prison," says Wanji. "We were constantly humiliated by the inmates and the guards." They were often beaten. Six months and three weeks later, he was released. "I have so much regret, anger, frustration – in one night I lost my job, my talent, my future. Everything. Now I am afraid of everything. I have no hope for my future." Yaounde, Cameroon. December 2014.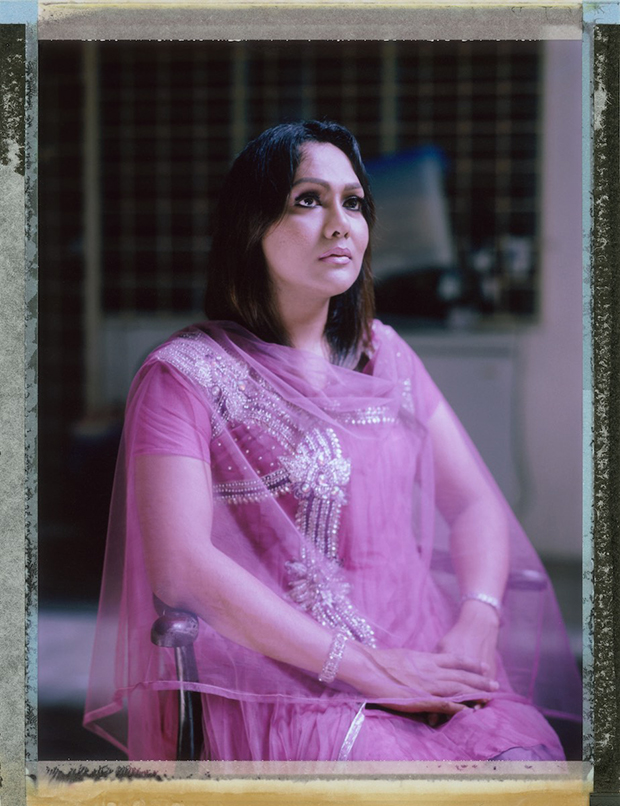 A posed portrait of 35 year transgender woman Nisha Ayub, who was arrested and received a three month prison sentence for cross dressing (under Section 66, of the Shariah Law of Malaysia). She was imprisoned in the male section. She was humiliated daily. She had breasts implanted that same year and was made to walk topless through the prison. She was regularly verbally and physically abused. The guards shaved her long hair off, an important part of her female identity. "My hair is my crown, it is my identity, it is the first thing I did when I got my independence – to grow my hair. I was in the chair crying as they cut it. I was begging, 'please, please, please.' He just ignored me. As each hair dropped, so did my heart." On the first day, she was forced to perform oral sex on six men: "I was scared, the guys were scary." After that she sought protection from one of the prison guards in return for sex. Nisha says, "one of the worst things about being in prison is that you don't feel like you own your body anymore, it's like people have the right to do anything to you." Once released, she found she had lost the job she had in a hotel. In order to get money to survive, she became a hostess in a bar which meant she had to perform sexual acts for money. "I heard there was a NGO in Kuala Lumpur helping trans people. When I went to prison, I didn't even know that law existed. When I came out of prison, I was determined to fight, and I wanted to help other trans people so I went to KL to volunteer." Now Nisha advocates for other transgender women in Malaysia with a non governmental organization. Kuala Lumpur, Malaysia. January 2015.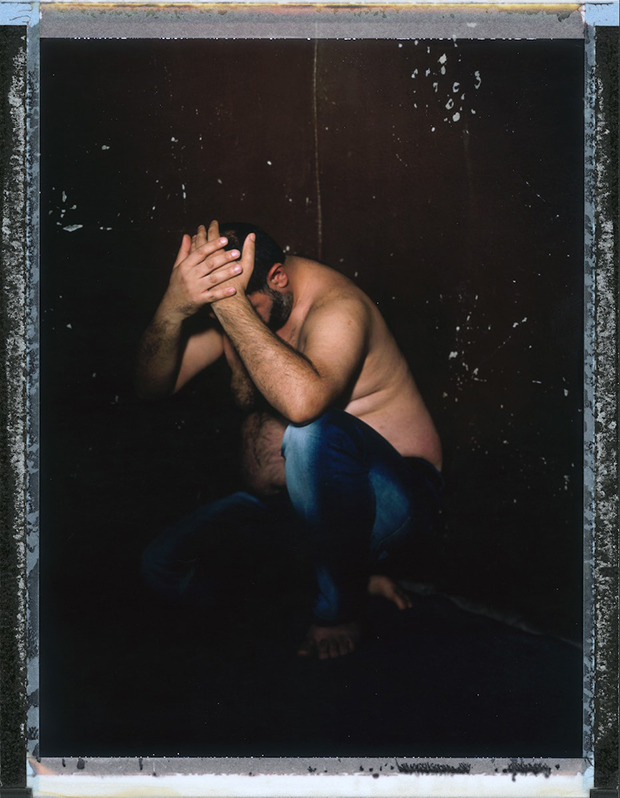 A posed portrait of Ratib (not his real name), 42 years old. Ratib is a gay man from Damascus, Syria. "I got married on 7 December 2007, and was divorced on 8 August 2008. My wife was still a virgin. That made a lot of problems. My Aunt told me that my brother-in-law wanted to kill me – he was with the Free Syrian Army, and now he's with the Jabhat Al Nusra. Most of the time, they would get a reward when they got someone to kill." Ratib's sister tried to mediate, to calm things down; instead, the threats were confirmed by the brother-in-law: "If I see him I will kill him," he said. Ratib says that this would not happen if it was not for the war. His brother-in-law was using the power he got from the Free Syrian Army to make the threats. Ratib says that The Free Syrian Army was at first secular but as they lost popularity they became more Islamist. They regularly targeted LGBT people by posting on gay dating applications, then kidnapping those that answer the posts. The Free Syrian Army would also go into 'cruising' areas to kidnap gay men.
Ratib had a bakery with his boyfriend 20 minutes outside Damascus. The area was divided between the regime and The Free Syrian Army: "My bakery was in the regime area, so I thought it would mean I am protected from my brother-in-law and from The Free Syrian Army." While seven check points protected Ratib from The Free Syrian Army and his brother-in-law, he was not safe from the regime. In October 2014, late one evening, Ratib was relaxing in a garden in the centre of Damascus with his boyfriend. "We used to go there so no one would see us, so we wouldn't be in trouble. It was around ten at night. We were waiting for my friend. I lay my head on the shoulder of my boyfriend. I saw two people coming towards me. They asked, 'how are you?' I raised my head and saw they were police, they asked to see my ID, which is normal. After 30 minutes, they returned and asked me to come with them; they held my hands behind my back and took me to the car. They put me in the boot of the car. I called my lawyer friend from the boot of the car; he was at the station when I arrived. My lawyer friend said to me 'you should bear all that they do to you – don't say anything – if they beat you or insult you, don't say anything.' They took me underground to a very small room. All of the police from the station came down to beat me. They used their hands, their feet, cables, sticks – from 11 to 6 in the morning. I was bruised all over my body. I was always trying to hide my genitals and face, they don't look where they beat you; they just beat. They were wearing heavy army boots, so you must cover your face. They didn't ask me anything. They beat me because I am gay. I felt very humiliated. I was scared of course, but every time someone beat me I would say to myself, 'this is the last one, this is the last one.' At 9 they took me to court. I stayed there until 2 when I was released. My lawyer had paid everyone in the station and court to change the sentence from gay sex in the street to insulting my wife in the street. He paid a lot of money to do this."
On release he told his boyfriend, "this is a sign for us to leave." His family was after him, and now he was being targeted by the regime too. "I became afraid to go into the street." He started selling his materials in the bakery until he got his passport. Then he left. He came to Lebanon 17 December 2013. Even in Lebanon, though, he doesn't feel safe. At the end of 2014, Ratib received a message from his sister telling him to be careful;; his brother-in-law is coming to find him. His sister said, "Your brother-in-law is coming to Lebanon to find a job." Ratib asked, "Is he coming to Lebanon to find a job or something else?" She replied, "you are the job." Talking about LGBT issues in the region he says, "In the near future – you can't have any positive thoughts about LGBT issues in this region. From inside you can't do anything. Maybe when the people are resettled we can make a change. Here in the Arab world we have no laws to protect us." Beirut, Lebanon. February 2015.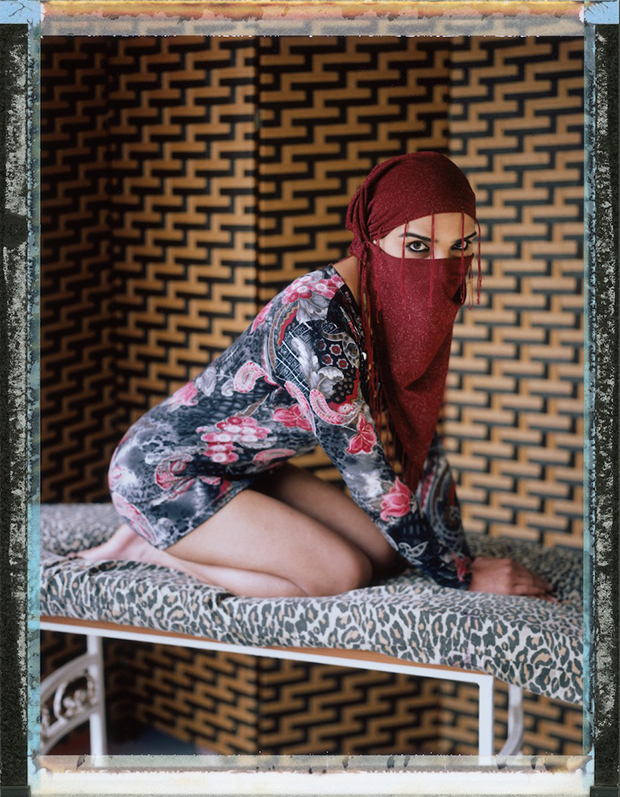 A posed portrait of Jessy, a 24 year old transgender Palestinian woman born in a Palestinian refugee camp in Lebanon (to Palestinian parents). "All my life, all of society has treated me in an in-human way. It got worse as I got older, especially at work and in University. When I was small, my parents saw me playing with a Barbie doll with a girl. They beat me. There are taboos – boys shouldn't play with girls. My father said I was like a donkey, a dog. 'You're a disgrace,'" he said. Jessie knew she was a girl though. "When I was 6 or 7 years old, when my family was away, I used to sit in front of the mirror and put makeup on like my mum. Sometimes my family caught me – they would insult me and beat me."
From a young age she was the victim of sexual abuse. "My uncle raped me when I was 11 and told me not to tell anyone about this. He raped me three times. I felt destroyed. He was stronger and forced me to do this against my will. I got depressed. It lasted for a long time. It was a very horrible period of my life. He used to tell me it was normal and give me money and told me not to tell anyone. I used to scream and tell him to go away. I couldn't tell anyone about it because no one would believe me because he was this religious person."
Her immediate family did not accept her at all: "My brother has always been ashamed of me. He still is. Many times through my life he beat me and insulted me. Five or six times, with the support of my father, he tried to kill me. My brother tried to stab me, but he never was able to. Several times he beat me with a thick piece of wood. Once my father tried to strangle me, but I managed to escape and run away. I used to go to school with bruises on my face. Teachers would ask me what had happened. I would cry and not say anything. I was afraid." Students at the school would make fun of her, insulting her with offensive terms for females. They would spit at her too. Sexual abuse happened in the school as well. "There was a boy in the school, he was 18, he raped me when I was 15. I was afraid to tell anyone about that. He threatened to tell my family about what happened." But it wasn't just students who were cruel to her. She suffered discrimination throughout her schooling from her teachers as well. At her high school graduation, the Director of the school asked her to not attend. "She didn't say why, but she didn't have to." Jessie went to nursing school. She thought it would be the one profession that would accept her. She was wrong. "I had studied nursing for one year, but when we were to start the internship, which we must do to graduate, my instructor told me, 'you should change yourself, and change your look if you want to do the internship.' I said, 'I can't change myself. My behavior and my look is not related to my knowledge and my education.' She then called my parents and told them that they need to change me, and that I should go through spiritual therapy and I cannot do the internship because my look and my style would damage the reputation of the university." Without the internship Jessie could not qualify as a nurse. "I was very down when I realized I would not be able to be a nurse, I got depressed. But then I thought, 'no, I'm not going to give up, I'm going to show her that I will be successful. I will graduate and find a job to show that there are people who can accept me' – not like her. I've been looking for a job for five years, but when they see me for the interview, they often cancel it. Once when I went to apply for a job at a hospital. There was a big group of people handing in their CV's; they took everyone's, but refused to take mine. At another hospital I went for an interview, they said to me 'You're coming to apply here? We can't receive people like you here! We don't even know your gender!' I turned around and left. I felt so humiliated and oppressed."
Jessie has been taking hormones for the last year. She must buy them privately, as they are not covered by the UN Refugee council (which covers emergency health care only). Due to the fact that she is unable to get a job, in order to survive, she's been doing sex work. She is now living her with her mother who separated from her father six months ago. At the end of 2014, her father came to her mothers house and attacked Jessie. "It was morning, I was still in bed, my father burst into my room, he started shouting at me 'you have damaged our dignity and our honor!' As he said these words, he raised a broom which he had in his hand and beat me with it. I started screaming and all the neighbors came. He threw down the broom and left my room, but he came back immediately with a knife. The neighbors were shouting 'kill her and make humanity relieved from her; we don't need these kinds of people in our neighborhood!' I tried to escape. I thought that someone would help me but they were all against me. Somehow, I don't know how, I managed to get my clothes and escape. I stayed away from the house until my mother called me and told me my father had left the house. This is the tradition. I know he will keep trying, and if he doesn't do it with his own hand one of the family members will. He still sends me threatening messages." Jessie still lives with her mother; she feels she has no other choice. "I'm waiting for my father to come back after me, but it might not be him. I'm afraid of all the people where I live… but I was born this way and I will die this way!" Beirut, Lebanon. February 2015.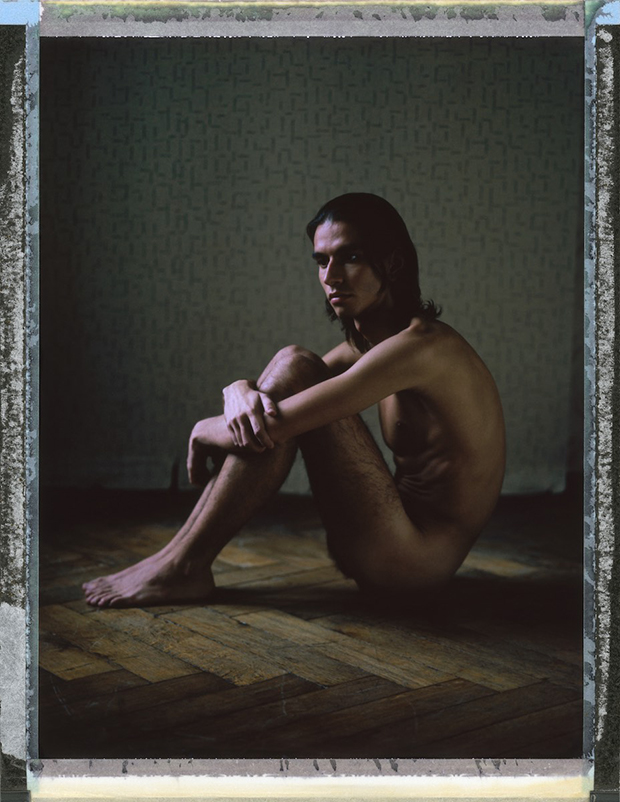 A posed portrait of 21 year old Artyom. He always knew he was different but didn't accept he was gay until his second year of university. From the age of 12, he was teased and beaten by other students because he acted and spoke effeminately. The bullying was ignored by teachers. Artyom had no friends. By 16, the name calling and physical violence, the intense feeling of isolation, and the break up of his parents drove him to consider suicide "I just wanted to disappear." He contemplated overdosing himself with medication. Thoughts of leaving his mother alone stopped him. He denied to himself he was gay until his second year in university when he finally 'came out' to himself. He feels much freer now that he knows he is not alone and has discovered he can be liked by others. He is currently training to be a model. St Petersburg, Russia. November 2014.
All images © Robin Hammond/Panos for Witness Change
Discover More