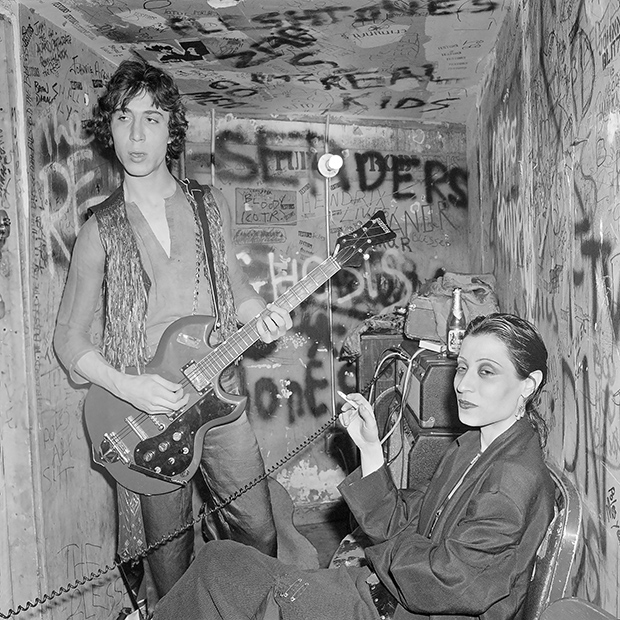 Elda (Gentile) Stilletto and Guitarist at CBGB, NY, NY, April 1978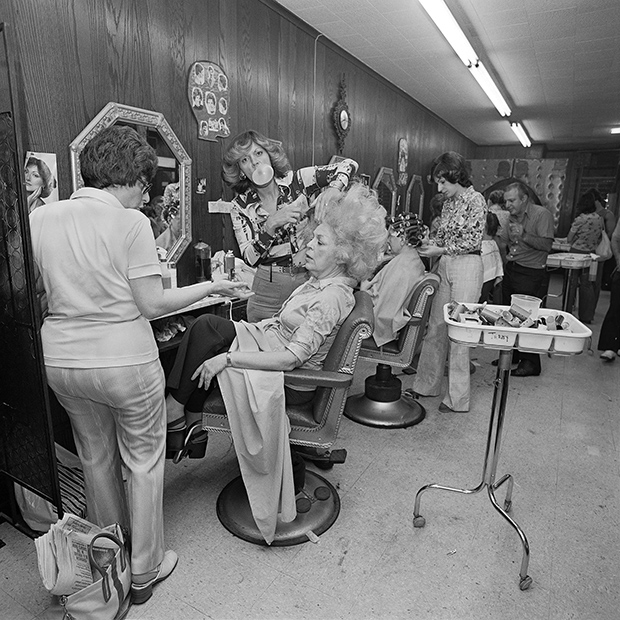 Mom Getting her hair teased at Besame Beauty Salon, North Massapequa, NY, June 1979
When New York-based photographer Meryl Meisler was a little girl growing up in Long Island, a neighboring child remarked during a playdate in the yard that because she was Jewish, she would never be allowed into heaven. "The best you can do is Purgatory," said the neighbor girl. Printed decades later, Purgatory & Paradise: SASSY '70s Suburbia & The City is Meisler's response, an intimate album that marries her domestic shots of family life in suburbia with her portraits of 1970s nightlife in the Big Apple in the age of punk and disco.
As a child growing up in Long Island, Meisler describes herself as kind and authentic. She was a Girl Scout who took tap dance and ballet lessons, rode horses, and attended Hebrew school. Her parents founded what became known as The Mystery Club, composed of a set of adult couples who took various field trips to locations as diverse as a nudist colony or a haunted house. Similarly, the young Meisler herself banded with the girls around the block to form The North Massapequa Girls Club. She was well-behaved, although she cannot help but confess that she experimented once with shoplifting at in the 7th grade. She was caught red-handed, and she felt so guilty that she promised never to try it again. Her family and friends were always close at hand; they loved her and supported her, and they became her natural subjects when she was on holiday from graduate school in 1974 at the University of Wisconsin at Madison.
In her own words, the photographer explains that she always felt "a bit 'different.'" At sleepovers at Fire Island with the Girl Scouts, she dreamt of spotting the rumored faeries in the distance, a set of magical, nude creatures frolicking in the night. When she moved to the city, she finally met her own personal faeries: a close-knit and diverse community of artists, feminists, and writers who at nightfall, would hop joyously from one club to the next.
At this time, says Meisler, her parents were splitting up, and she had just recently come out to the people she loved. Everything was changing, and the city enveloped her in a wave of good friends and good music. She took a job at a go-go club and frequently attended hotspots like CBGBs. She was on the quiet side, and she encouraged herself to meet people by asking for a smoke; when she found she didn't enjoy cigarettes, she used her camera by way of introductions. New York was in many ways in peril; people lived on the streets, suffering from poverty, illness, or both. State-run mental hospitals could no longer house those who needed care. Amongst the rubble, Meisler found herself a home, and a happy one.
Meisler chose to pair the Long Island photos with her city nightlife shots for the simple reason that both places birthed the woman she is today. SASSY is a coming of age story both about herself and about these two islands and the places where they overlap and converge in her memory. The photographer is still in touch with many of the individuals who grace its pages, including her spouse Patricia O'Brien, the woman who designed the book and whom the photographer still affectionately refers to as her "sweetheart." This summer, she will reunite The North Massapequa Girls Club. When asked what she remembers most about the 1970s, Meisler responds, "All of it," punctuated with a knowing giggle.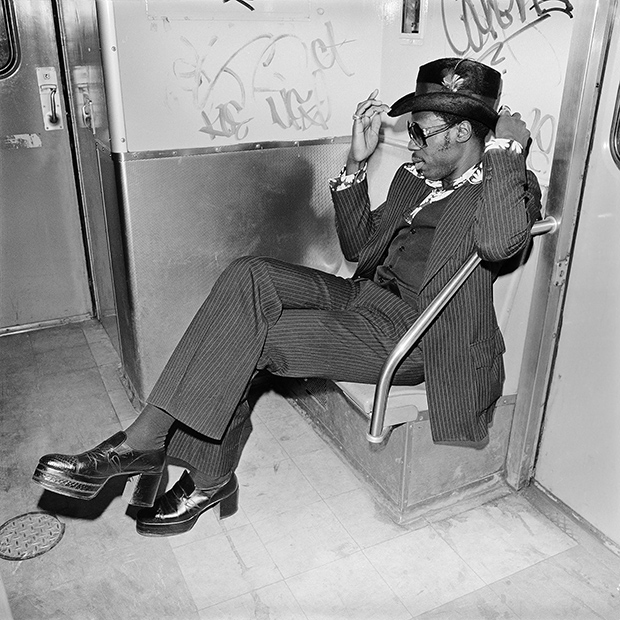 Jive Guy on Williamsburg Subway Brooklyn, NY, March 1978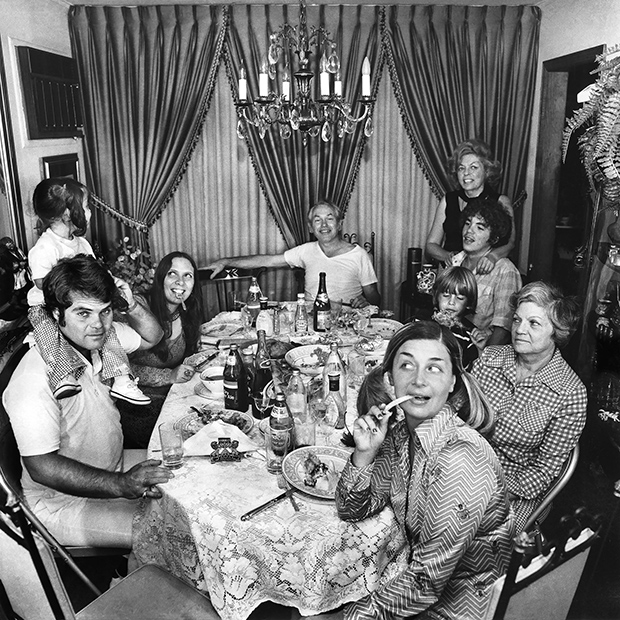 The Meisler, Forkash & Cash Clan Welcoming a Sweet New Year North Massapequa, NY Rosh Hashanah 1974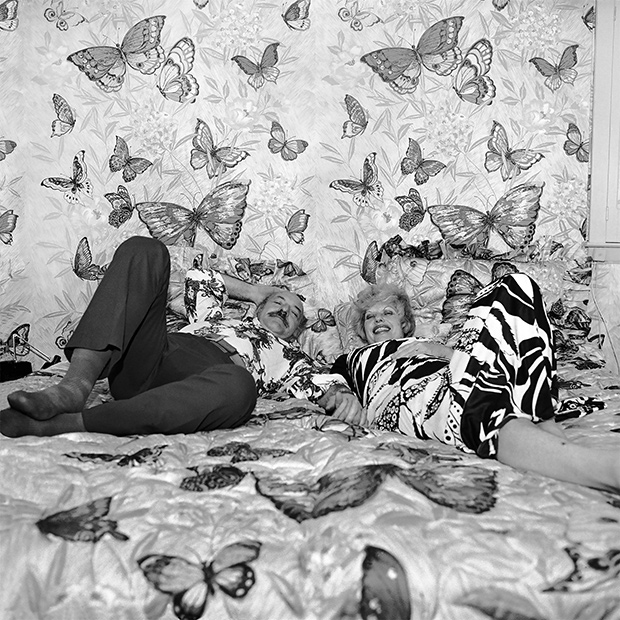 Butterfly Bedroom East Meadow, NY, May 1975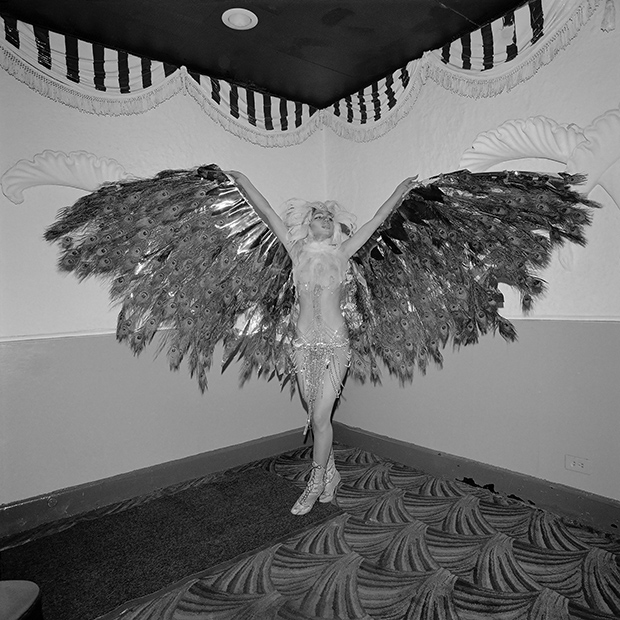 Spreading Wings at the COYOTE Hookers Masquerade Ball, NY, NY, February 1977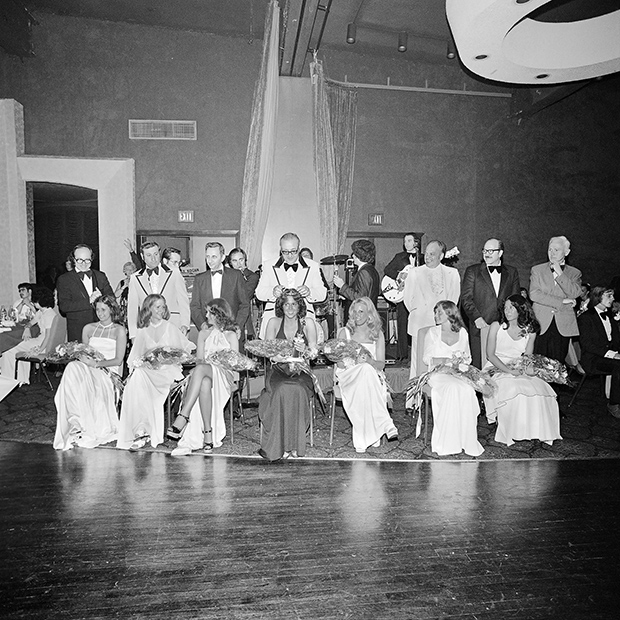 Crowning the Plainedge High School Prom Queen, Huntington Town House, Huntington, NY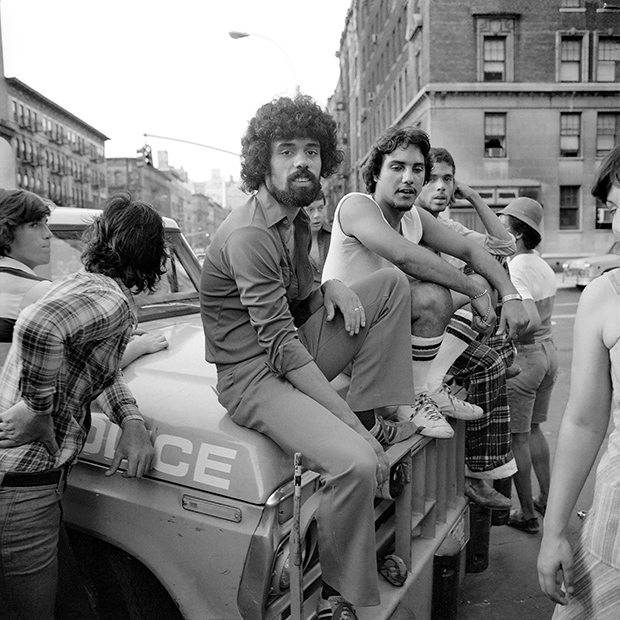 Hanging out on Police car hood During the Blackout, NY, NY, July 13, 1977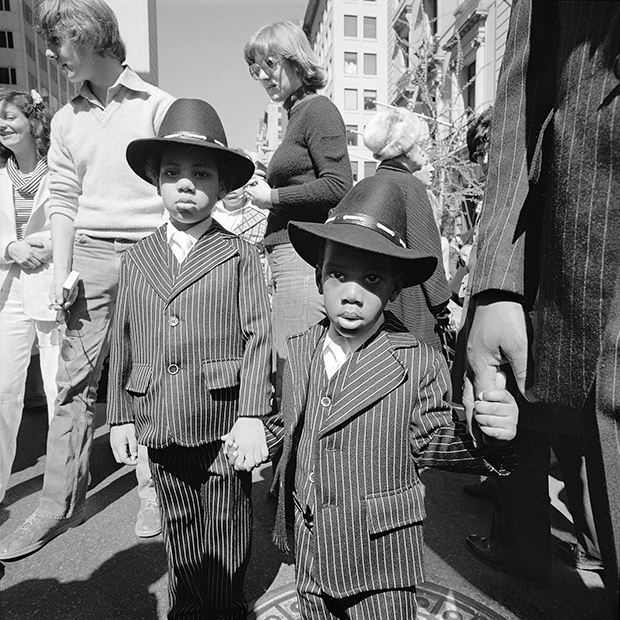 Father and sons in 3 Piece Suits at the Easter Parade, NY, NY, Easter Sunday 1977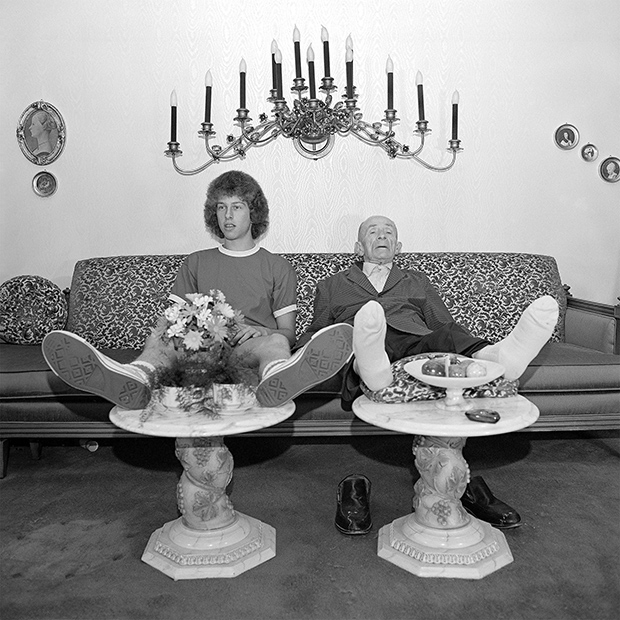 The way we were, The Mystery Club, North Woodmere, NY January 1979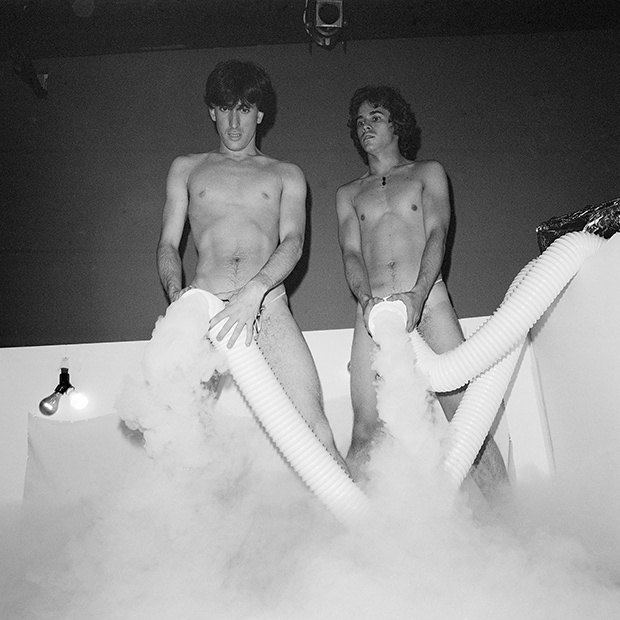 Corrugated Hoses Emitting Smoke at Les Mouches Send in the Clones Party, NY, NY, June 1978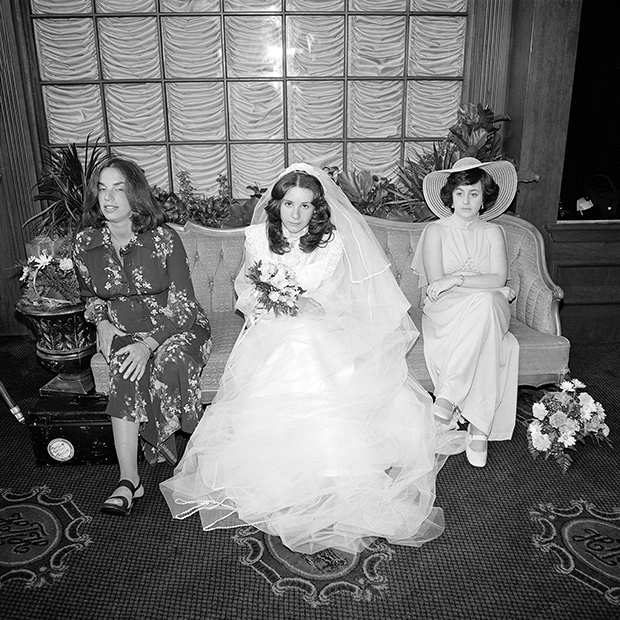 On the "Big Day" Susan Could Still find Something to Make her Sad, Huntington Town House, NY, June 1975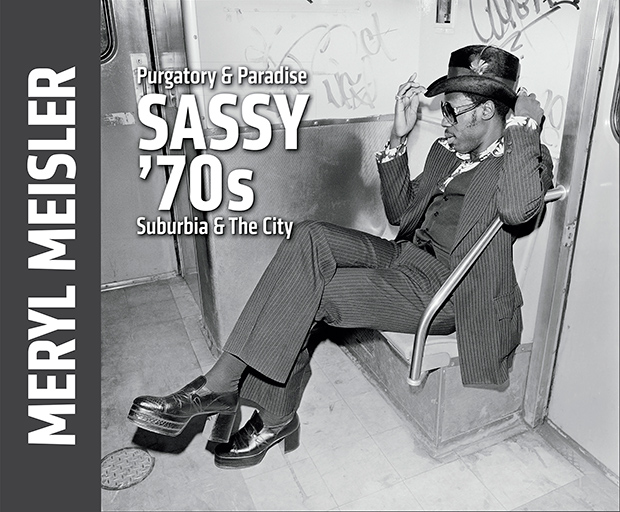 All images © Meryl Meisler
Discover More