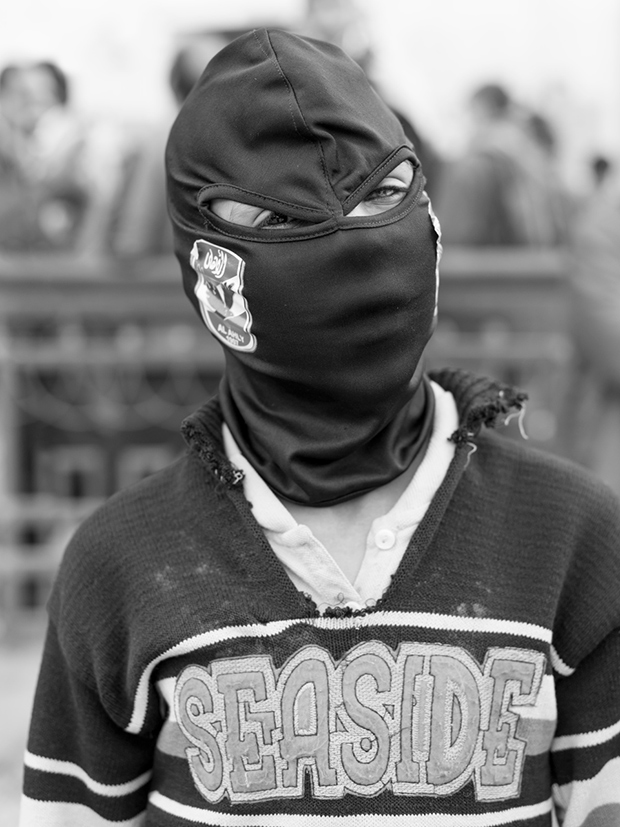 Al Ahly Protester in Tahrir Square, 2013 © Matthew Connors, Courtesy Transmitter
EXHIBITION: Transmitter Presents: Politics, 1329 Willoughby Avenue, 2A, Brooklyn, April 10 – May 17, 2015
Artists Matthew Connors, Lisa Sanditz, and Michael Scoggins come together for this examination of world politics. Where Connors documents the uprisings and protests in Cairo's Tahrir Square, Sanditz uses the genre of painting to negotiate the droughts of America's Southwestern states, and Scoggins addresses a variety of current events.
EXHIBITION: Adam Katseff: Rivers and Falls, Sasha Wolf Gallery, 70 Orchard Street, April 8 – May 24, 2015
Photographer Adam Katseff takes inspiration from the likes of Ansel Adams and Carlton Watkins to create several bodies of work that reexamine the American West. In his captured bodies of water, he finds elegant forms and minimal, radiant compositions.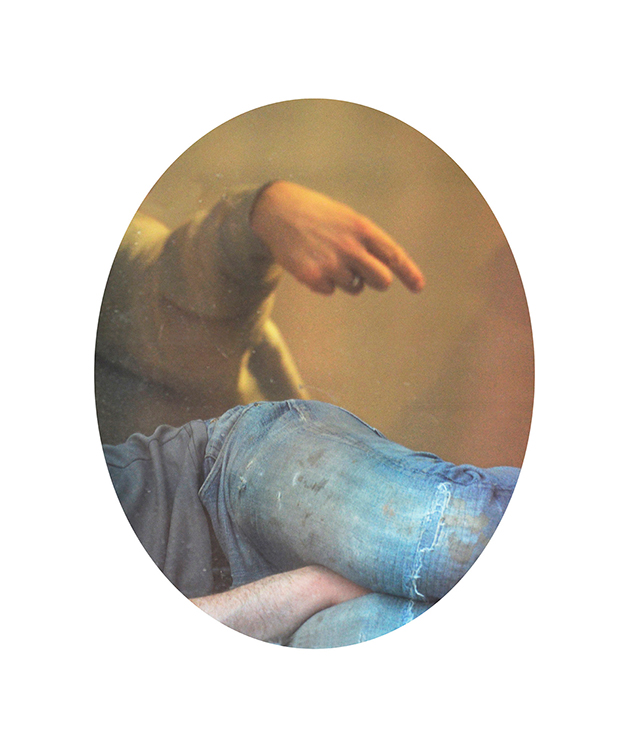 Workers #9, 2014, © Arne Svenson, Courtesy Julie Saul Gallery, New York
EXHIBITION: Arne Svenson: The Workers, Julie Saul Gallery, 535 West 22nd Street, April 9 – May 30, 2015
Prolific photographer Arne Svenson showcases his latest body of work entitled The Workers, for which he documented manual laborers through windows, much like he did with his series The Neighbors. Accompanying the publication of The Neighbors, this exhibition highlights the delicacy of hard work in the style of Old Master portraits.
EXHIBITION: George Dureau: The French Quarter, 1970s – 1980s, Higher Pictures, 980 Madison Avenue, March 5 – April 11, 2015
Higher Pictures presents this showcase of work by photographer George Dureau, including his now-famous male nudes, shot in the 1970s in his studio in The French Quarter. Alongside these intimate captures of the photographer's friends are street photographs shot by the artist in New Orleans.
EXHIBITION: Jean Pagliuso: Poultry and Raptor Suites, Mary Ryan Gallery, 515 West 26th Street, April 9 – May 9, 2015
Coinciding with the release of her new book The Poultry Suite, photographer Jean Pagliuso showcases images from the book alongside a wider edit of frames shot for her two bodies of work The Poultry Suite and The Raptor Suite. In honor of her father and his affection for show chickens, the artist captures in painterly tones the dignity and elegance inherent in birds of diverse breeding.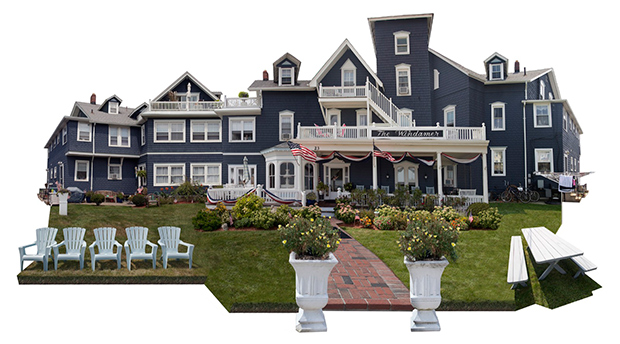 The Embrace © Libby Rowe
EXHIBITION: Libby Rowe: Inside/Out, United Photo Industries, 111 Front Street, Suite 204, April 2 – 24, 2015
Artist Libby Rowe presents Inside/Out, a series of images of domestic areas constructed from several files. Breaking through reality to experiment with impossibilities of space and form, she touches on the emotional tenors that run through any home— real or imagined.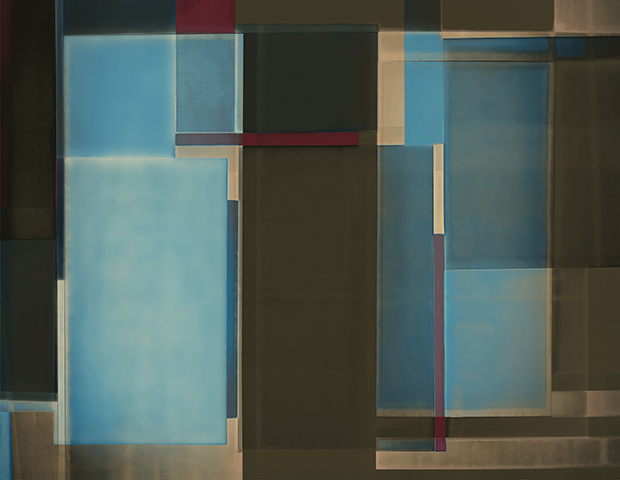 © David Mitchell. ABQ 05, 2015, Courtesy Jim Kempner Fine Art
EXHIBITION: Five Photographers, Jim Kempner Fine Art, 501 West 23rd Street, April 9 – May 23, 2015
Jim Kempner Fine Art presents this collection of work from five contemporary photographic artists, all of whom are represented by the gallery and exhibiting together for the very first time. Featured photographers are Mirta Gómez, David Mitchell, Christopher Beane, Gianfranco Gorgoni, and Eduardo Del Valle.
EXHIBITION: Under The Mexican Sky: Gabriel Figueroa, El Museo del Barrio, 1230 Fifth Avenue, March 4 – June 27, 2015
El Museo del Barrio presents this exhibition of work by iconic Mexican cinematographer Gabriel Figueroa alongside work by other artists who helped to shape a new vision of Mexico following the Revolution. Included in the collection are film clips by Figueroa, a selection from Diego Rivera's paintings, photographs by Edward Weston, and many more artworks that took inspiration from Figueroa's legacy.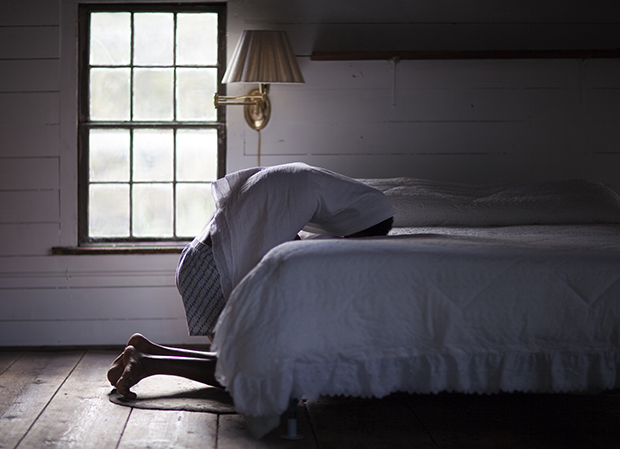 Untitled, from Mother's Prayers Series © Eyakem Gulilat
EXHIBITION: New Works #18: En Foco's Photography Fellowship Awards, Bronx Documentary Center, 614 Courtlandt Avenue, April 4 – May 9, 2015
The Bronx Documentary Center joins En Foco in unveiling this group exhibition from the winners of 18th New Works Photography Fellowship Award. Selected by Danielle Jackson, winning photographers include Alan Chin, Eyakem Gulilat, Angie Keller, Hye-Ryoung Min, and Joana Toro.
EXHIBITION: 2015 Triennial: Surround Audience, New Museum, 235 Bowery, February 25 – May 24, 2015
Artist Ryan Trecartin joins New Museum curator Lauren Cornell in putting together this third edition of the museum's Triennial exhibition, which focuses solely on emerging artists. Bringing together fifty-one voices from more than twenty-five nations, this exhibition interrogates the consequences of our plugged-in culture on our personal notions of identity and on the role of art-making in general.
Discover More