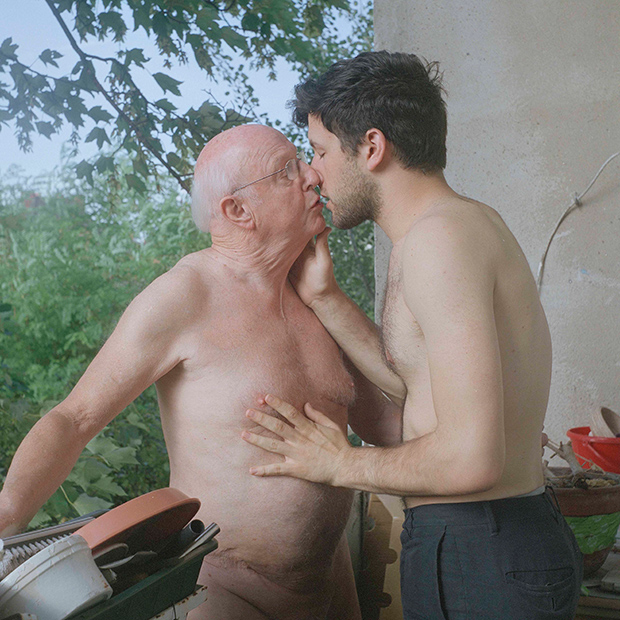 Kissing Rolf, 2013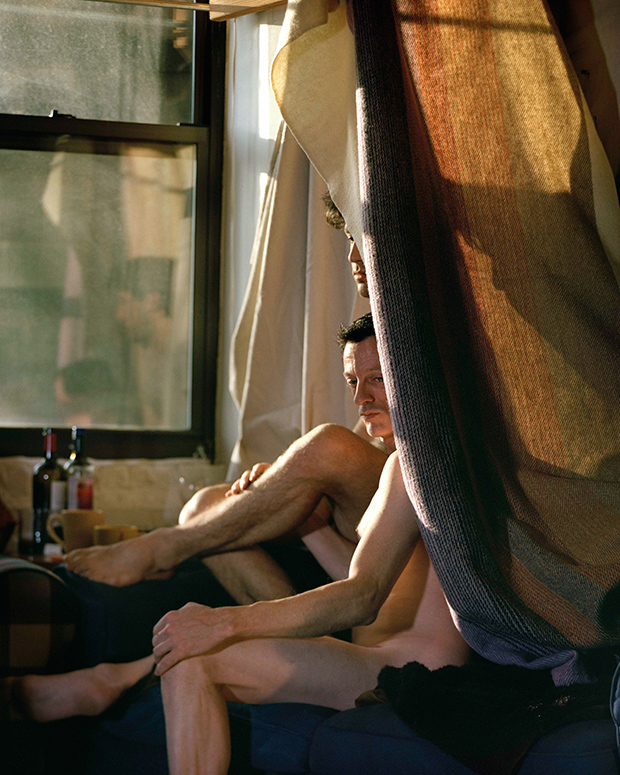 Self Portrait with Scott, 2012
New York City-based photographer Matthew Morrocco frequently inserts himself within his intimate nude portraits of gay men, emerging alternately as the lover, the child, the past self of each elder man. Within his candle-lit compositions, the other men are seen in relation to the artist himself, becoming guides and muses throughout his own encounter with the vulnerable and enigmatical facets of himself.
Morrocco encounters his subjects out and about in daily life or online, capturing them mostly within his home or theirs. Trust, he says, is something that must be mutually felt. He enters their homes alone, and he never uses anything but straightforwardness and honesty to gain their confidences. Once the clothing falls away, so too do emotional and psychic barriers. Throughout the shoot, the photographer and his sitter will occasionally discuss the men in their lives or those who once were; they may touch on the memory of events both painful and electrifying. His focus, he says, isn't necessarily the men themselves but the bridge that connects the two generations and the unexpected ways in which young and old mirror one another.
Although the sexual self plays a crucial role in Morrocco's constructed narratives, he emphasizes the murky line that runs between sexuality and intimacy. The nudity in his images consciously avoids the pornographic, reaching instead for the more elusive bonds of recognition and understanding between three people: the sitter, the artist, and the audience. As the photographer flickers in and out of the frame, the relationship between these three parties becomes ambiguous, the boundaries unfixed.
Morrocco embarked on the project in part to prophesy his own future, but his course has since altered. "In doing this work, I am becoming increasingly aware of how different the future can look from how one planned it," he says, noting that his series with these men are still in their infancy. "I plan to photograph these men and myself for a long time," writes Morrocco.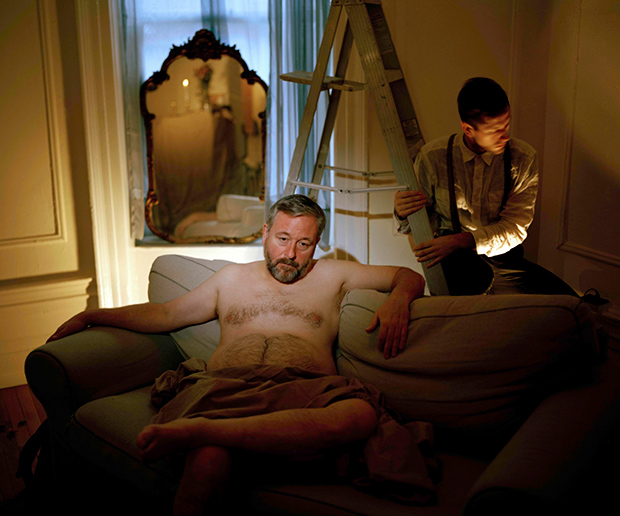 Self Portrait with Raymond, 2014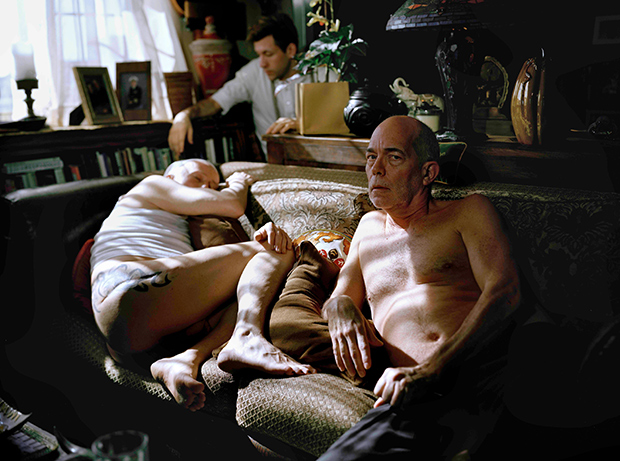 Self Portrait with Kevin and Bill, 2014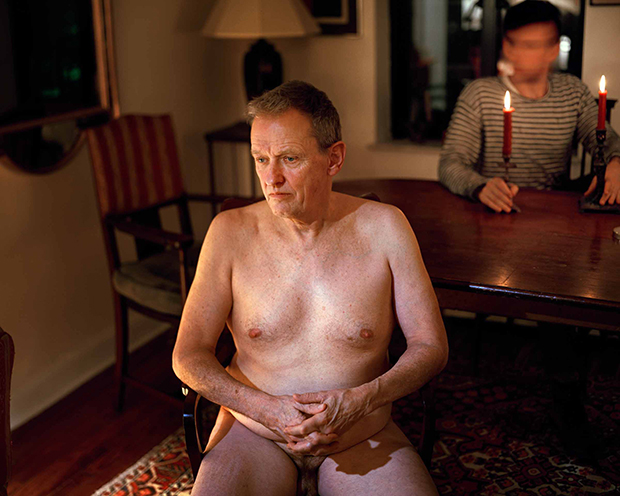 Self Portrait with Hooper, 2014
Self Portrait with Shaun, 2014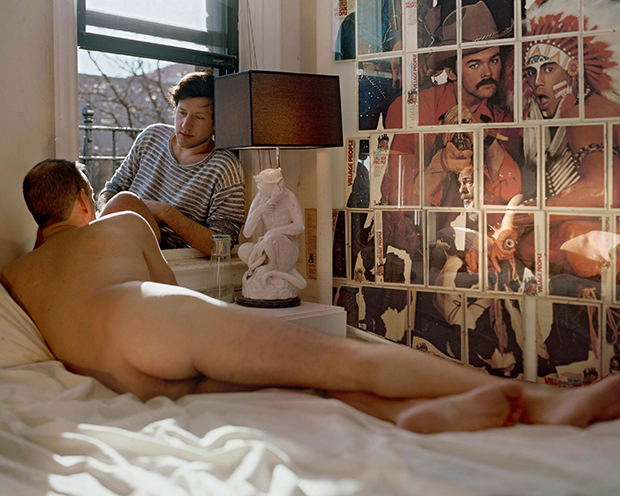 Village People, 2012
All images © Matthew Morrocco
via VICE
Discover More