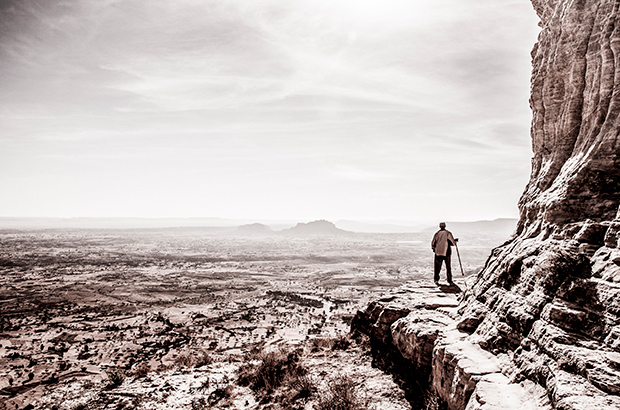 Horizon, 2014 © Julian Lennon
EXHIBITION: Julian Lennon: Horizon, Emmanuel Fremin Gallery, 547 W. 27th Street #510 March 12 – May 3, 2015
Julian Lennon merges his passions for photography and philanthropy in this extraordinary collection of images captured during his time traveling in remote regions of Kenya and Ethiopia with his organization The White Feather Foundation in collaboration with Charity: Water. Here, he sheds light on the significance of indigenous cultures and the desperate global need for drinking water.
EXHIBITION: Three Photographers from the Bronx: Jules Aarons, Morton Broffman, and Joe Conzo, The Bronx Museum of the Arts, 1040 Grand Concourse, February 26 to June 14, 2015
Photographers Jules Aarons, Morton Broffman, and Joe Conzo exhibit more than eighty prints that narrate the evolution and metamorphosis of the Bronx over the 20th century. Through street and documentary photography projects, these Bronx-born visionaries trace political landmarks ranging from Civil Rights Movement to the community protests and conflicts of the 1980s.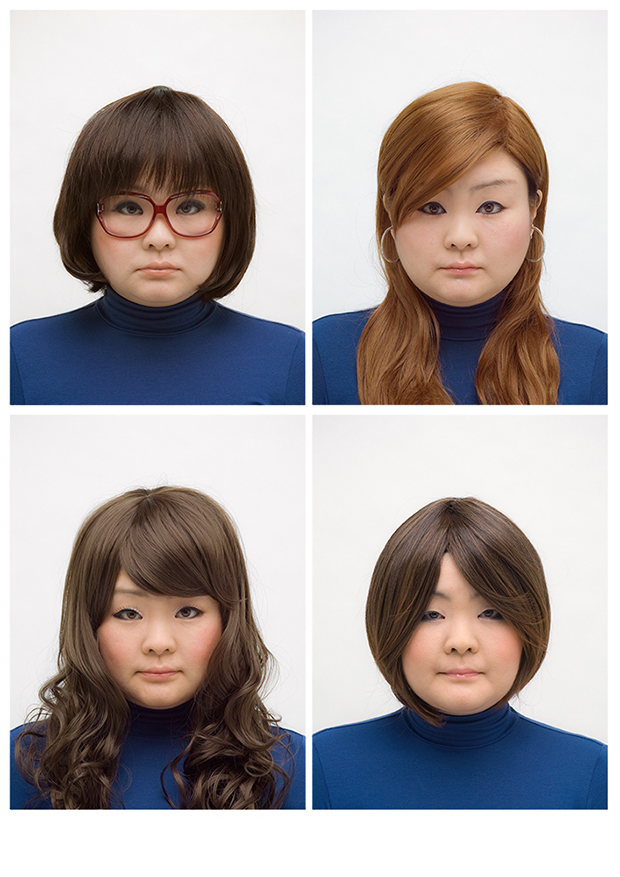 This is Who I Am, 2011 (detail) © Tomoko Sawada; courtesy Pace/MacGill Gallery, New York and MEM Gallery, Tokyo
EXHIBITION: Ken Kitano: our face – prayers and Tomoko Sawada: My Faces, Pace/MacGill Gallery, 32 East 57th Street, 9th floor, February 26 – April 25, 2015
Japanese photographers Tomoko Sawada and Ken Kitano each present a body of work that dissects that various social, political, and personal meanings that underly the genre of portraiture. Where Sawada uses self-portraiture and different hairstyles to examine the changeability of identity and notions of femininity, Kitano unveils a series of silver gelatin prints made by compositing the visages of many individuals belonging to various Asian demographics.
EXHIBITION: Pierre Gonnord: The Dream Goes Over Time, Hasted Kraeutler, 537 W 24th St, March 5 – April 25, 2015
Photographer Pierre Gonnord reveals a series of enchanting portraits of the nomadic people and animals living their lives according to the age-old traditions of the Portuguese Alentejo, a community with whom he lived for a period of time. Here, they are captured to resemble the subjects of the Old Master painters.
Laurie Simmons, How We See/Ajak (Violet), 2015 © Laurie Simmons, courtesy the artist and Salon 94.
EXHIBITION: Laurie Simmons: How We See, The Jewish Museum, 1109 5th Avenue, March 13 – August 9, 2015
Renowned photographer Laurie Simmons offers up a disquieting look at subcultural trend of "doll girls," or women who transform their appearance through makeup and sometimes plastic surgery to mimic the physique and expressions of inanimate dolls. For the project, she shot models made up to bear an uncanny resemblance to baby dolls, Barbies, anime figures, and similar toys.
EXHIBITION: Three Views of Oman: The Photography 0f Wilfred Thesiger, Charles Butt and Edward Grazda 1945-2006, The Cooper Union, Arthur A. Houghton Jr. Gallery, 7 East 7th Street, 2nd Floor, March 11 – April 25, 2015
The Irwin S. Chanin School of Architecture presents this photographic survey of the Arab country of Oman, beginning with the images captured by Englishman Wilfred Thesiger during the mid-20th century, running through those taken by 1970s Army major Charles Butt, and concluding with the works of American photojournalist Edward Grazda in the early 2000s.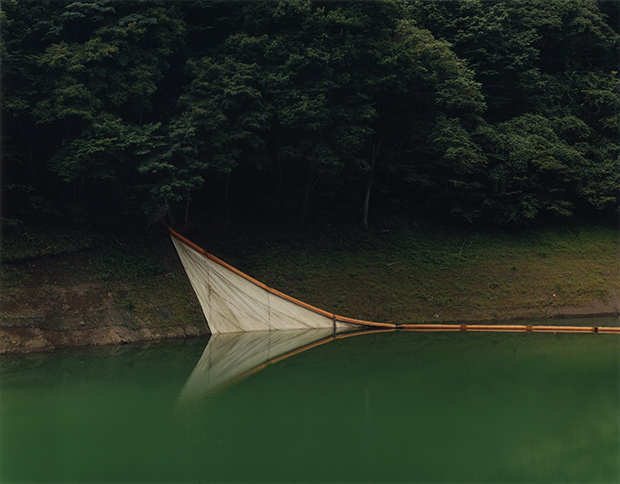 Okutama Town, Nishitama County, Tokyo, 2006 © Toshio Shibata
EXHIBITION: Toshio Shibata: Water Colors, Laurence Miller Gallery, 20 West 57th Street, March 5 – April 25, 2015
Landscape photographer Toshio Shibata presents a collection of twenty-three images centered around the evocative relationship between light and water. With these masterly and sometimes painterly photographs, he touches also on the complex bond between man and nature.
EXHIBITION: Ken Schles: Invisible City / Night Walk 1983 – 1989, Howard Greenberg Gallery, The Fuller Building. 41 East 57 Street, Suite 1406, January 29 -March 14, 2015
Coinciding with the recent publications of sister monographs Invisible City and Night Walk, photographer Ken Schles gives us a harrowing and captivating look at the ups and downs of life in the East Village during the heroin and AIDS epidemics of the 1980s.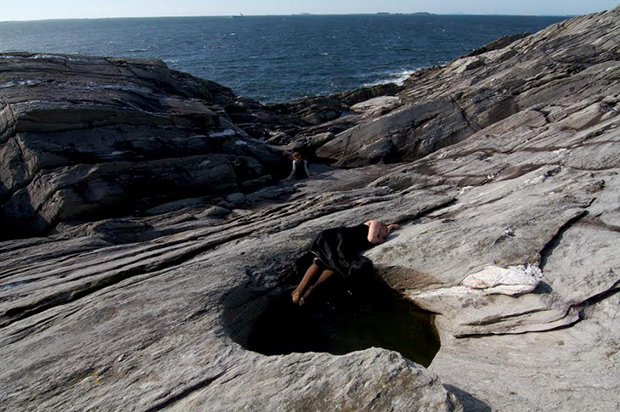 Mariam Ghani, "Like Water from a Stone (Vigdel #1)," 2014. Courtesy of RYAN LEE, New York.
EXHIBITION: Mariam Ghani: Like Water From A Stone, Ryan Lee Gallery, 515 West 26th Street, February 26 – April 4, 2015
Artist Mariam Ghani collaborates with choreographer Erin Ellen Kelly to create this video and photographic series based around Stavanger, Norway, a city rich with oil deposits. Here, she traces the complications of modern oil extraction as well as the history, mythologies, and folktales of the region preceding its oil boom.
EXHIBITION: New Noise: Matthew Conradt, Muriel Guepin Gallery, 83 Orchard Street, February 27 – March 29, 2015
Artist Matthew Conradt uses collage and photo-transfer techniques to revisit and dismantle the present state of the storied American Dream. In unveiling difficult realities about class disparity and other social issues, he makes a statement that ultimate offers up more questions that it answers.
Discover More