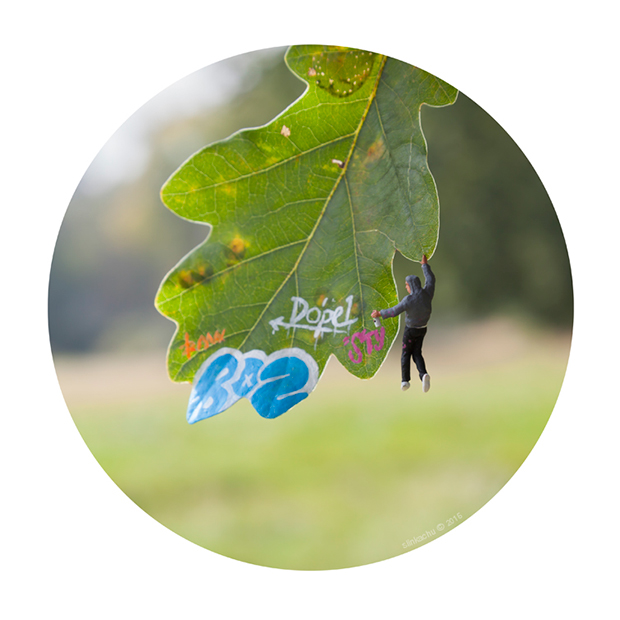 Landscape Painting © Slinkachu, Courtesy Andipa Contemporary
EXHIBITION: Slinkachu: Miniaturesque, Andipa Contemporary, 162 Walton Street, 13 March – 11 April 2015
Artist Slinkachu constructs a fantasy realm in which miniature human figurines populate the small and inconspicuous corners of wilderness that remain within the city of London. Through photographs and sculptural works, he touches on our instinctual urge to reconnect with the natural world.
EXHIBITION: Tom Butler: Inhabitants, Charlie Smith London, 336 Old Street, 2nd Floor, 20 February – 28 March 2015
In the vein of H.G. Well's science fiction classic Island of Dr Moreau, artist Tom Butler collects and reconstructs antique Victorian cabinet cards, overlaying the old photographs with paint to obscure their identities. Here, he tackles concepts of time, loss, and nostalgia.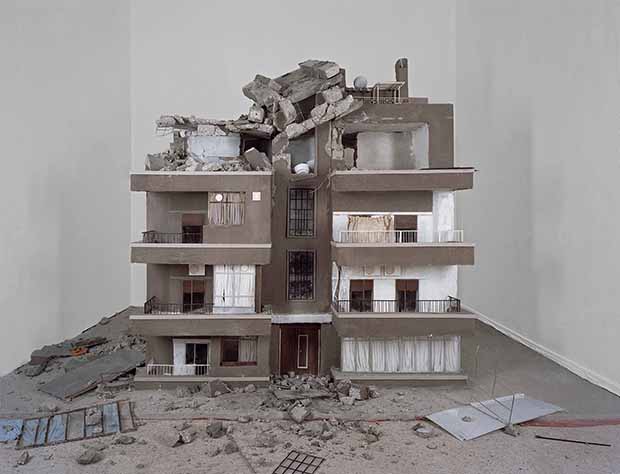 Homesick, 2014 © Hrair Sarkissian, Courtesy The Mosaic Rooms. Photo credit: ABMB Positions Kalfayan Galleries
EXHIBITION: Imagined Futures by Hrair Sarkissian, The Mosaic Rooms, , Tower House, 226 Cromwell Road, 13 March – 25 April 2015
Artist Hrair Sarkissian presents series of photographs and a video, both of which explore themes of place, time, and political unrest. For Front Line, he hones in on the Republic of Nagorno-Karabakh and the oppression of the area's Armenian population, while his video installation Homesick centers around notions of home and conflict, beginning with a model replica of the artist's family home in Damascus.
EXHIBITION: Origins, Heist Photography Collective, Linden Gardens, 5 March – 30 April 2015
Honoring communities and tribes of people who have lived according to centuries of tradition, this group exhibition takes us on a tour of some of the most remote corners of the planet. In addition to a group of artists working in sculpture, featured photographers include Jimmy Nelson, Rankin, Claire Rosen, Mario Marino, Massimo Listri, Xavier Guardans, and Jean Claude Moschetti.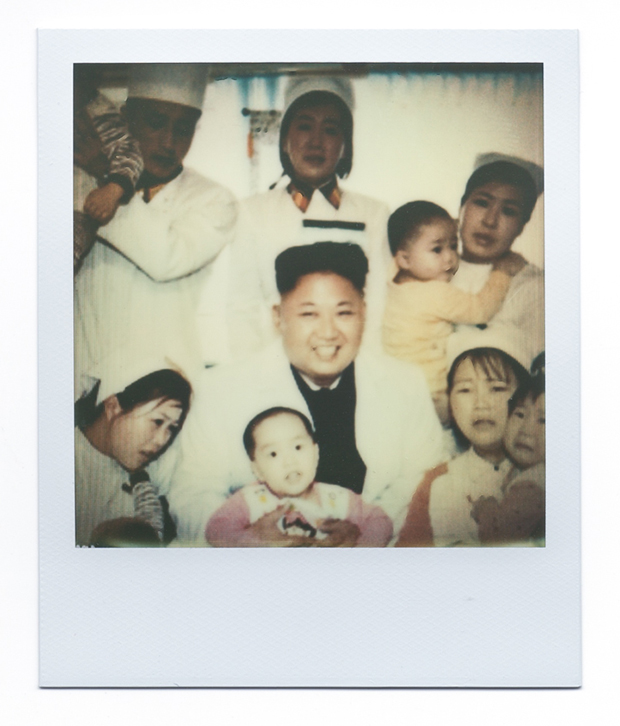 Icons of Rhetoric
EXHIBITION: Icons of Rhetoric, The Guardian (News and Media Gallery), Kings Place, 90 York Way, 23 March – 4 April 2015
Photographer Chris Barrett collaborates with researcher Gianluca Spezza in this exploration of North Korean imagery, stereotypes, and the ways in which propaganda informs an outsider's view of the country.
EXHIBITION: Eileen Quinlan, Campoli Presti, 223 Cambridge Heath Road, 19 March – 18 April 2015
Artist Eileen Quinlan unveils a collection of abstract images that reference the human body, popular culture, and feminist discourses. The images are created using experimental and innovative techniques, like manipulated film and strobe lighting.
EXHIBITION: The Lady Vanishes, Michael Hoppen Gallery, 3 Jubilee Place, 23 February – 31 March 2015
Michael Hoppen Gallery presents a series of surreal images created by artist Noé Sendas and photographer Jan Lehner for the March Style issue of Wallpaper magazine. Here, Noé Sendas appropriates found imagery to create cinematic, enigmatic, and sculptural fashion photographs.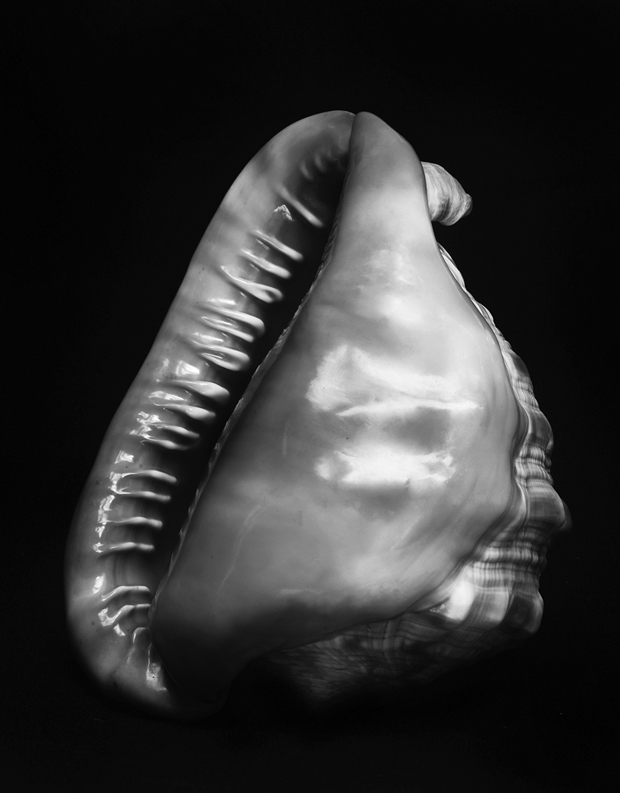 © Esther Teichmann, From Fractal Scars Salt Water and Tears, Courtesy Lychee One
EXHIBITION: We Come From the Water, Lychee One, 38-50 Pritchards Road, 14 March – 11 April 2015
This group exhibition brings together artists Carol Mavor, Esther Teichmann, and Chantal Faust in an examination of water and our ties to the elusive element. Where Chantal Faust showcases a series of fluid paintings and scans of jellyfish, Carol Mavor presents a monograph of black and white photographs, and Esther Teichmann combines painting and photography to portray an underwater realm.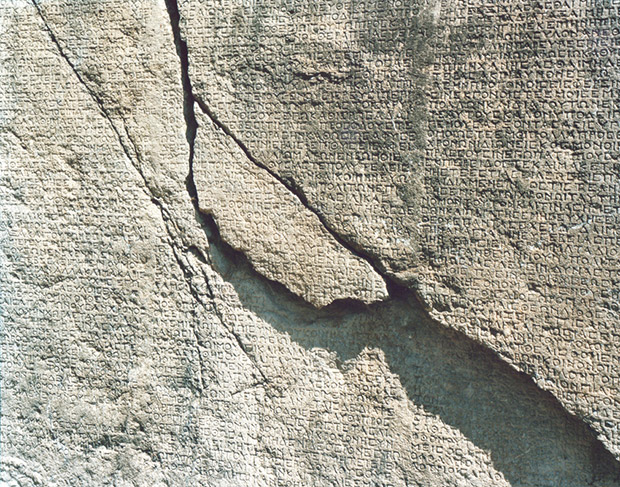 Arsemia, Turkey, 2013 © Domingo Milella, Courtesy Grimaldi Gavin
EXHIBITION: Domingo Milella, Grimaldi Gavin, 27 Albemarle Street, Lower Ground Floor, 13 March – 25 April 2015
Photographer Domingo Milella captures some of Turkey's most significant historical sites, including inscriptions and reliefs featuring both ancient Greek and Luwian hieroglyphs. Here, these photographs are shown alongside others made throughout his career, providing a glimpse into the intersections of language, culture, and landscape.
EXHIBITION: In Essence, Gallery at Old Royal Naval College, 17 January – 29 March 2015
Focus Finder Photography Group presents this exhibition of landscape and cityscape photographs that examine the complex relationship between nature and manmade elements, with a focus on local Greenwich areas.
Discover More