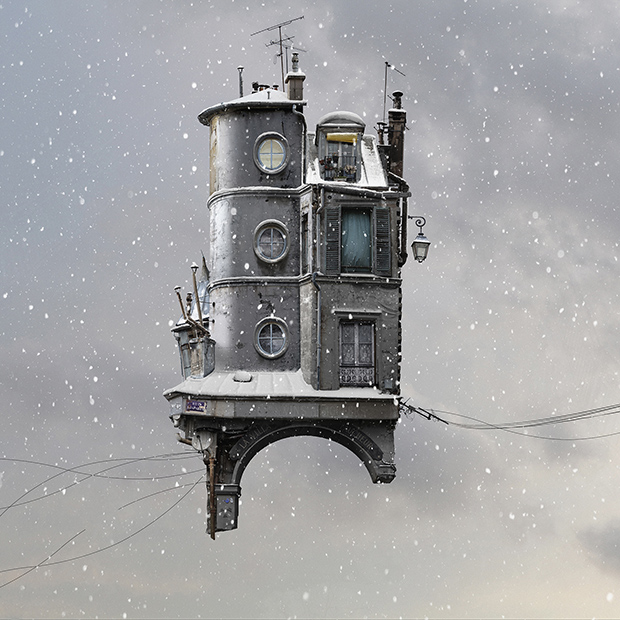 Laurent Chéhere, "Rue Disparue," courtesy of the Muriel Guépin Gallery
EXHIBITION: Laurent Chéhère "Flying Houses" and Patrick Dintino "Spectrum Paintings", Muriel Guépin Gallery, January 16 – February 22, 2015
Artists Laurent Chéhère and Patrick Dintino present two bodies of work spanning the media of painting and photography. Photographer Chéhère's series of cinematic hovering abodes is complemented with Dintino's abstract, colorful oil paintings.
TALK: Kira Pollack, School of Visual Arts, 136 West 21st Street, Room 418F, February 10, 2015, 7:00 PM
Kira Pollack, director of photography at Time and the brain behind the magazine's LightBox website, delivers a talk as part of SVA's i3 Images, Ideas, Inspiration lecture series.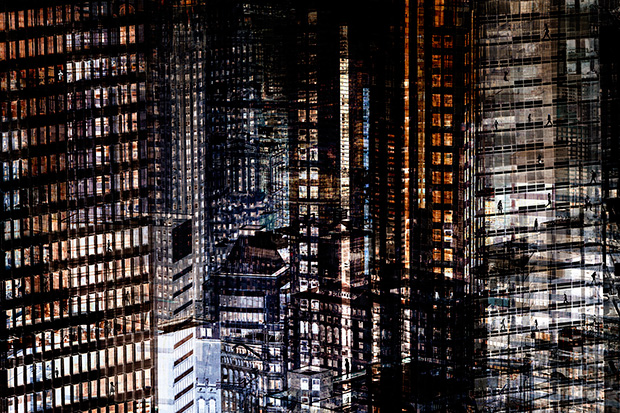 The Spirit of the City © Young Sam Kim
EXHIBITION: Young Sam Kim: Dark Cities, Emmanuel Fremin Gallery, 547 W. 27th Street #510, February 12 – March 8, 2015
Photographer Young Sam Kim creates multilayered digital photo collages of cityscapes, capturing the dystopian elements of mass production. In this sinister realm of automation, he finds surprising moments of humanity and perseverance.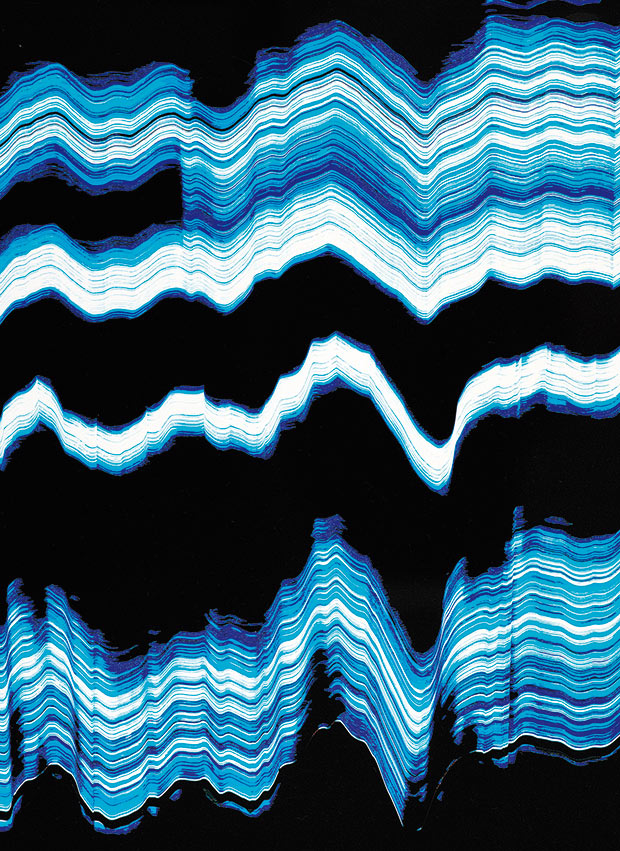 Marco Breuer, Untitled (S-136), 2008, © Marco Breuer, Courtesy Yossi Milo Gallery, New York
BOOK SIGNING: Marco Breuer: Col-or, Yossi Milo Gallery, 245 10th Avenue, February 12, 2015, 5:00-8:00 PM
With the release of his new monograph Col-or, photographer Marco Breuer will be signing books. For Col-or, the artist manipulated photographic material through scratching and folding layers to produce stunning abstracted imagery.
PANEL: New Visions of New York in Contemporary Photography, Museum of the City of New York, 1220 5th Avenue, February 12, 6:30 PM
Photographers Jeff Chien-Hsing Liao, Vera Lutter, Andrew Moore, and Matthew Pillsbury tackle the subject of New York, the city to which each has returned throughout their prolific careers. With moderator Bonnie Yochelson, they will delve into what makes the city a challenging and eternally beguiling subject.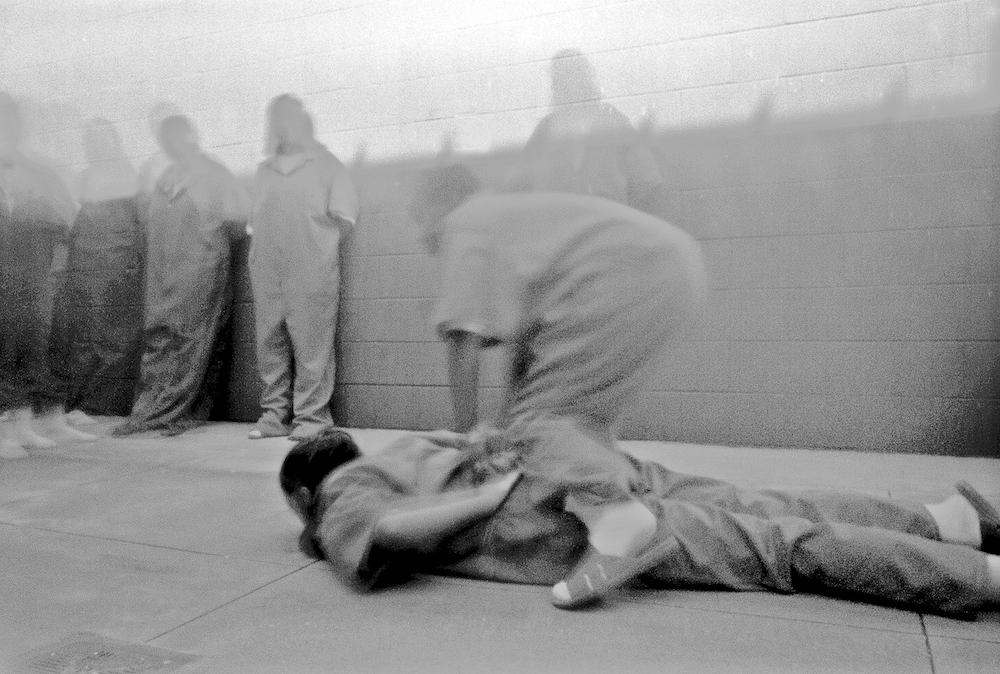 Incarcerated girls at Remann Hall, Tacoma, Washington, reenact restraint techniques in a pinhole camera workshop, 2002. Photo: Anonymous, courtesy of Steve Davis.
EXHIBITION: Prison Obscura, The New School, Anna-Maria and Stephen Kellen Gallery, Sheila C. Johnson Design Center, 2 West 13th Street, February 6 – April 17, 2015
Pete Brook, editor of Prison Photography, curates this collection of images that investigate the realities of prison life, including surveillance footage and photographs created by inmates themselves. Featured in this exhibition are artists Robert Gumpert, Josh Begley, Alyse Emdur, Mark Strandquist, Kristin S. Wilkins, Paul Rucker, and Steve Davis.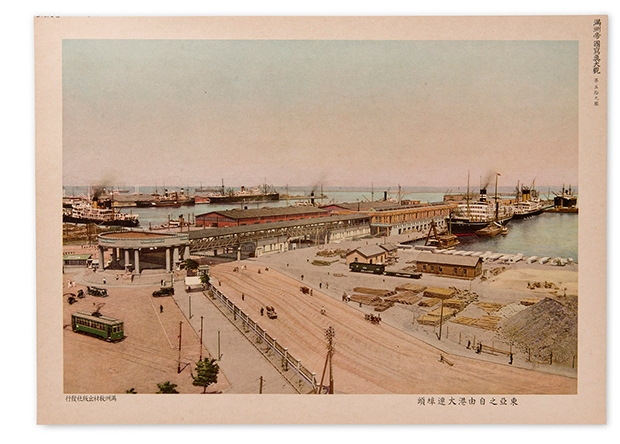 Folio from Photographic Overview of the Manchukuo Empire (Hsinking, China, and Osaka, Japan: Manchukuo Educational Materials Publishing House 1937), from The Chinese Photobook (Aperture, 2015)
EXHIBITION: The Chinese Photobook, Aperture Gallery and Bookstore, 547 West 27th Street, 4th Floor, February 11 – April 2, 2015
Martin Parr and photography team WassinkLundgren curate this collection of imagery from familiar and overlooked volumes of Chinese imagery, spanning over one hundred years of photographic history. In addition to the traveling exhibition, the publication itself will be released in May 2015.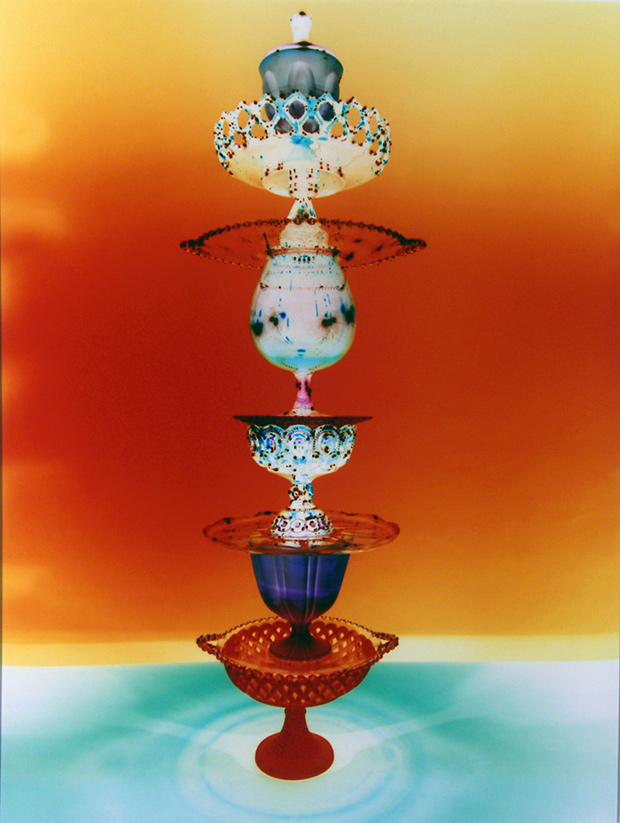 © Robert Calafiore
EXHIBITION: One: Unique Photographs, KLOMPCHING GALLERY, 111 Front Street, Suite 206, January 6 – February 14, 2015
Artists Ken Rosenthal, Diane Meyer, Robert Calafiore, Matthew-Robert Hughes, Carole P. Kunstadt, and Max Kellenberger present a series of unique photographs created through a variety of methods, implementing unexpected materials like embroidery thread and glass.
EXHIBITION: Laszlo Moholy-Nagy: Production / Reproduction, Andrea Rosen Gallery 2, 544 West 24th Street, January 30 – February 28, 2015
Under the curatorial eye of Erik Wysocan, this exhibition takes a look at Bauhaus photographer Laszlo Moholy-Nagy's relationship with Berlin's avant-garde arts scene. Through the artist's experimentations in color and form, this collection of imagery examines the ways in which his aesthetic style and political objectives worked in tandem throughout his career.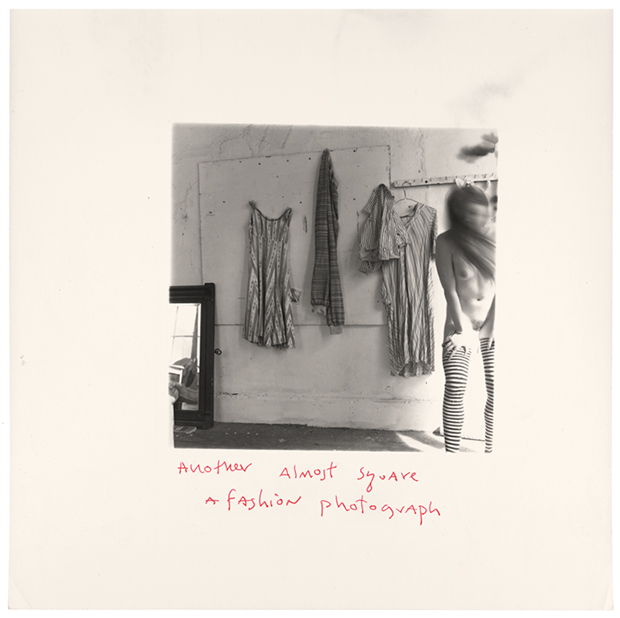 Francesca Woodman, Another almost square fashion photograph, Providence, Rhode Island (P.066), Courtesy George and Betty Woodman, Marian Goodman Gallery
EXHIBITION: Francesca Woodman: I'm trying my hand at fashion photography, Marian Goodman Gallery, 24 West 57th Street, February 12 – March 13
This exhibition showcases the prolific young photographer's fashion photographs. Made during the late 1970s and 1980, these images merge Woodman's fascination with self-exploration with a commercial and editorial edge. Here, she draws inspiration from innovative fashion photographers like Guy Bourdin, Deborah Turbeville, and Helmut Newton.
Discover More