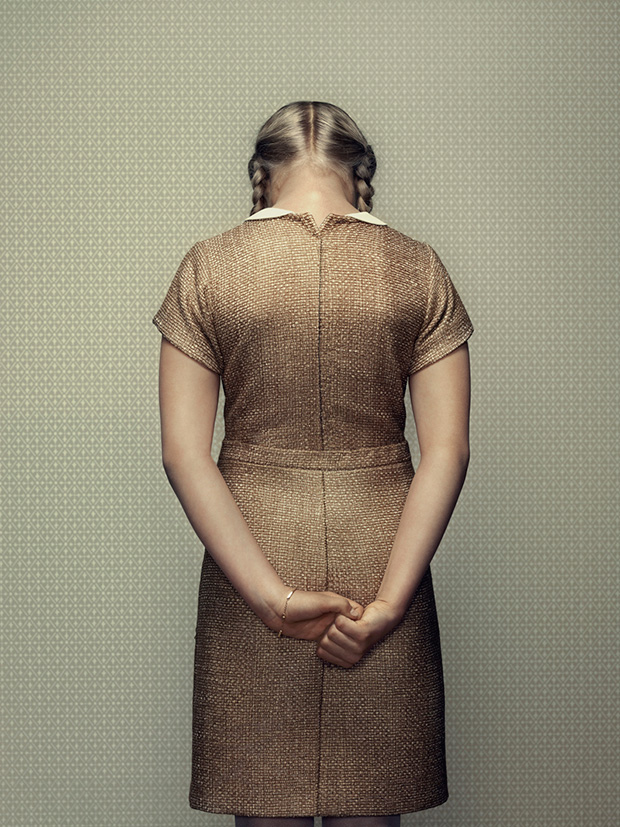 © Erwin Olaf, Keyhole 3, 2011. Courtesy of the Artist and Hasted Kraeutler, NYC.
EXHIBITION: Waiting: Selections from Erwin Olaf: Volume I & II, Hasted Kraeutler, 527 West 24th Street, January 8 – February 28, 2015
In conjunction with the introduction of Erwin Olaf's new monograph, Volume II, by Aperture, Hasted Kraeutler presents this curated retrospective, along with the photographer's latest series, Waiting, in which incorporates both video and still imagery. In this split-screen installation, Olaf experiments with notions of time, patience, and loss.
EXHIBITION: Amy Elkins: Black is the Day, Black is the Night, Aperture Gallery, 547 West 27th Street, 4th Floor, December 13, 2014–January 29, 2015
Amy Elkins, winner of this year's Aperture Portfolio Prize, presents Parting Words, a series of portraits constructed using the final words spoken by Americans sentenced to capital punishment, and Black is the Day, Black is the Night, a collection of letters sent between the photographer and death row inmates.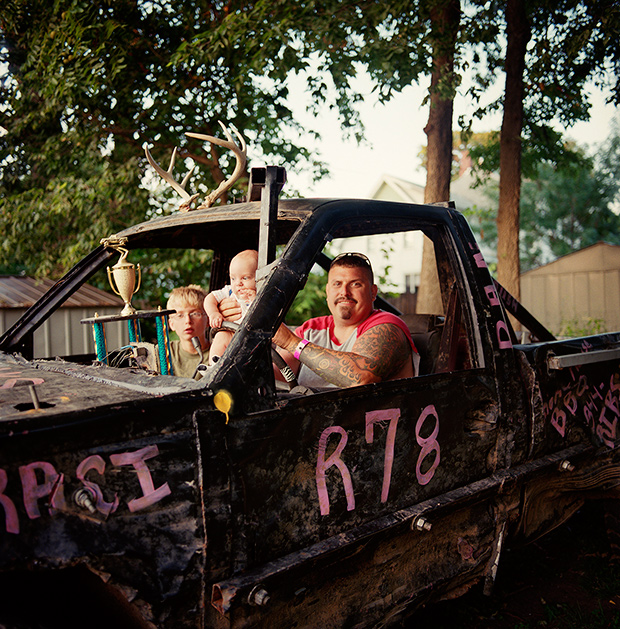 "Dan, Dalton, and Keeghan in the Demolition Derby Truck" © Chris Verene, Courtesy Postmasters Gallery, New York
EXHIBITION: Chris Verene: Home Movies, Postmasters Gallery, 54 Franklin Street, November 29, 2014 – January 17, 2015
Chris Verene uses photography and video to present a vision of life in Galesburg, Illinois following the 2008 financial crisis. These Home Movies powerfully depict the extent to which the recession has affected both his own family and those surrounding them.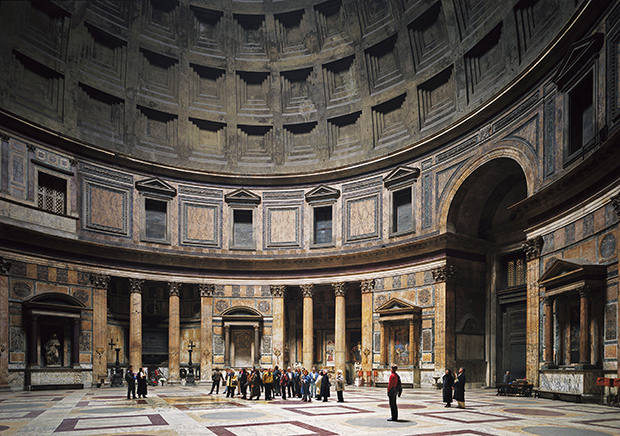 Pantheon, Rome, 1990, Private collection, New York © Thomas Struth
EXHIBITION: Thomas Struth: Photographs, The Metropolitan Museum of Art, 1000 Fifth Avenue, Gallery 851, September 29, 2014–February 16, 2015
Drawing from its own holdings as well as from local collections, The Metropolitan Museum of Art presents this comprehensive survey of the work of iconic photographer Thomas Struth, whose thought-provoking vision of contemporary culture spans sites and cultures from around the globe.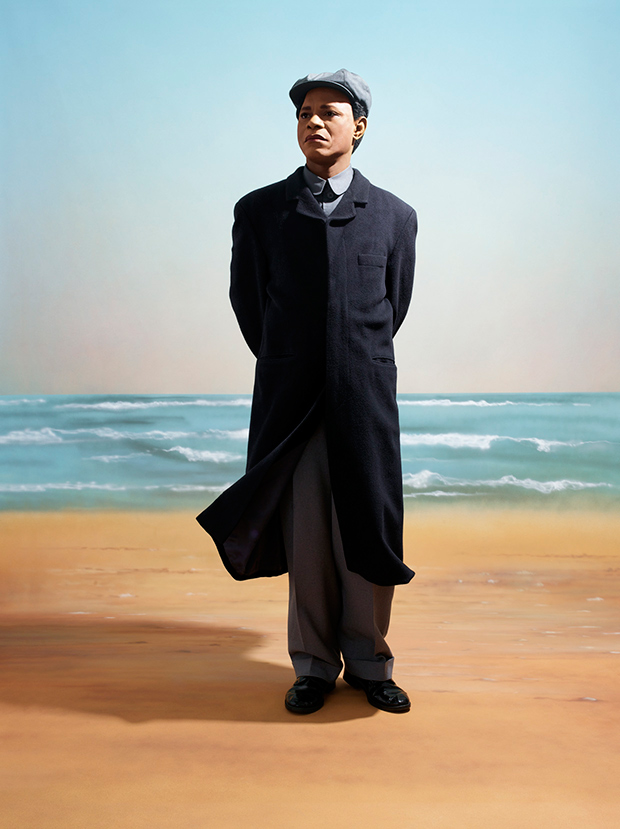 © Samuel Fosso, The Emperor of Africa, 2013, Courtesy The Walther Collection and Jean Marc Patras / Galerie
EXHIBITION: Samuel Fosso, The Walther Collection, 526 West 26th Street September 12, 2014 – January 17, 2015
Photographer Samuel Fosso explores identity, sexuality and race in striking self-portraits that reference everything from the Civil Rights movement to contemporary West African popular culture. This impressive exhibition showcases work from throughout his career, challenging modes of representation and expanding the limits of self-portraiture.
EXHIBITION: Moving Walls 22 / Watching You, Watching Me, Open Society Foundations–New York, 224 West 57th Street November 4, 2014–May 8, 2015
Ten artists approach the theme of privacy, using photography and found imagery to confront the ways authority figures—be it a company, a person, or a governmental body—survey the public. At this critical historical juncture, when modes of surveillance are both taken for granted and hotly debated, Open Society Foundations presents its 22nd installment of Moving Walls, calling into question the ethics, limitations, and power of the photograph.
EVENT: Words & Pictures, National Arts Club, 15 Gramercy Park South, Tuesday, January 6, 8:00 PM
In conjunction with its concurrent "Lit." issue, Aperture magazine joins forces with the National Arts Club's Literature and Photography Committees to discuss the ways in which the written word informs and is inspired by visual imagery. Photographers Moyra Davey, Erica Baum, and Gus Powell join Michael Famighetti, editor of Aperture, to delve into the relationships between their own work, text, and language.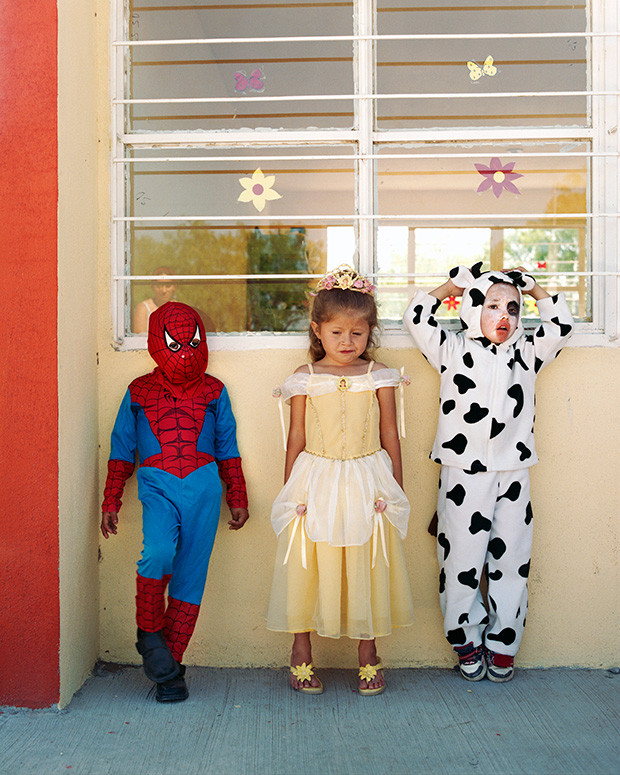 Ejido División del Norte, Reynosa Tamaulipas, 2009. © Alejandro Cartagena
EXHIBITION: Miradas: Contemporary Mexican Photographers, Bronx Documentary Center, 614 Courtlandt Avenue, November 15, 2014 – January 12, 2015
Mexican photographers Chuy Benitez, Alejandro Cartagena, Mauricio Palos, Ruth Prieto Arenas, and Fernando Brito re-envision contemporary Mexican and Mexican-American life in new, insightful, and subversive ways.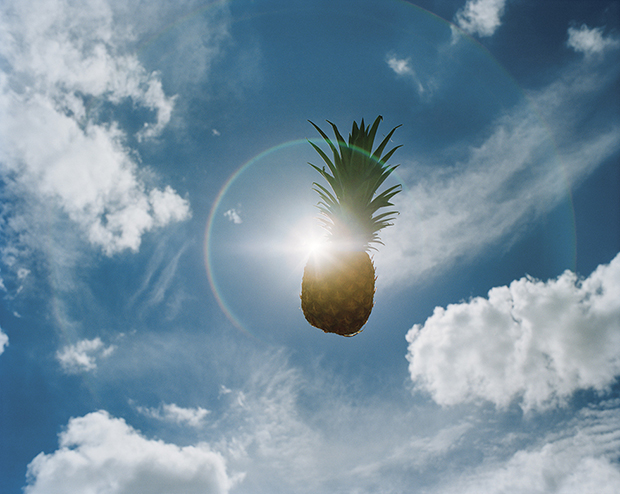 © Adam Ekberg, "Eclipse," 2012, Archival pigment print, Courtesy of ClampArt, New York City
EXHIBITION: Adam Ekberg: Orchestrating the Ordinary, ClampArt, 531 West 25th Street, January 8 – February 14, 2015
Photographer Adam Ekberg's still life images reconfigure common items to unfamiliar ends. In this exhibition, he plays with notions of the everyday and the fantastical, blurring the lines between constructed and imagined realities. An artist's reception will be held on January 8th from 6:00 – 8:00 PM.
EXHIBITION: Decadal Variations, Andrea Meislin Gallery, 534 West 24th Street, October 14, 2014 – January 9, 2015
In honor of its 10 year anniversary, Andrea Meislin Gallery presents a collection of artwork curated from various museums and public art institutions, composed of pieces that speak to the gallery's forward-thinking aesthetic and focus on international voices of political and personal significance. Representing artists from around the world, Decadal Variations presents a diverse range of technique and photographic innovation.
Discover More