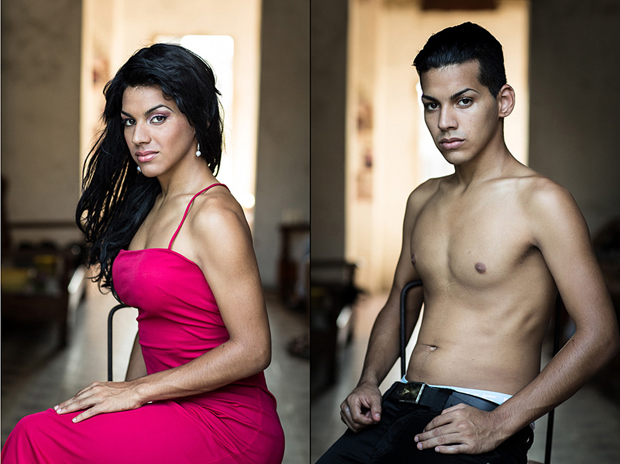 Arshenal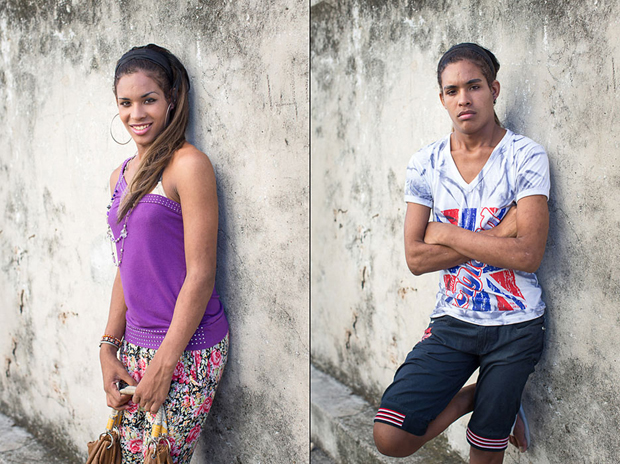 Danay
For Reassign, photographer Claudia Gonzalez traces the complex journey traversed by transgender individuals living in Cuba. By presenting her subjects in a collection of arresting diptychs, one representing the phase proceeding the gender reassignment process and the other following it, she resoundingly affirms the identities that have so often been denied throughout the country's tumultuous history.
Although the last decade has brought with it a number of human rights triumphs for the LGBT citizens, including more comprehensive healthcare, counseling, and legally-recognized name and gender changes, transgender people continue to be discriminated against in daily life. With employers operating from the lingering prejudice that permeated much of 1960s-era Cuba, transgender individuals are regularly denied jobs, and some turn to prostitution and drug use for lack of sustainable work and resources.
For this work, the artist joined forces with CENESEX, an institution that has been instrumental in the country's recent sexual education and LGBT rights reform. Here, Gonzalez came into contact with young transgender people working towards higher education and aspirations in the workplace. When she found that the restrictions of the administration prevented her from creating the intimate portraits she had imagined, she set up unofficial sessions with her subjects. Although the team at CENESEX was initially less than pleased, they soon found that her gaze was unfalteringly sensitive and restrained, revealing the abiding self-respect that lies within each subject, regardless of the sometimes harrowing circumstances that they have endured.
Gonzalez's work provides an alternate narrative to much of the documentary imagery that places transgender individuals in Cuba within the context of sex work and poverty. Because the process of obtaining hormones and surgeries is a varied and complex personal choice, each diptych was made on the same day, with the "before" and "after" shots becoming symbolic rather than literal representations of gender reassignment. In this way, each pair of images expresses the manifold and deeply human elements that the euphemistic and ultimately overly simplistic word "reassign" belies, giving voice to an empowered transgender population, emerged from decades of hardship and yet boldly striding into their futures.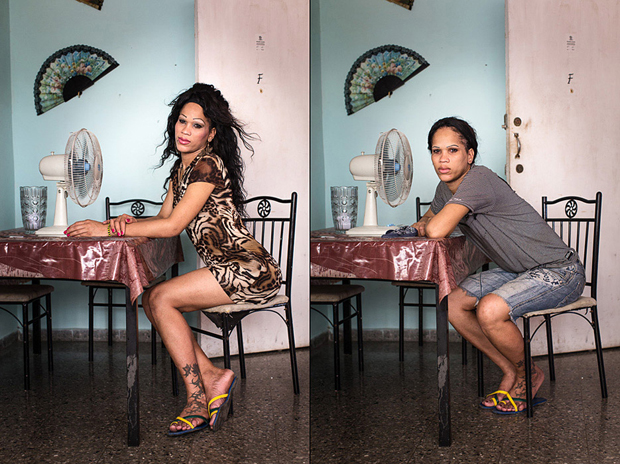 Denny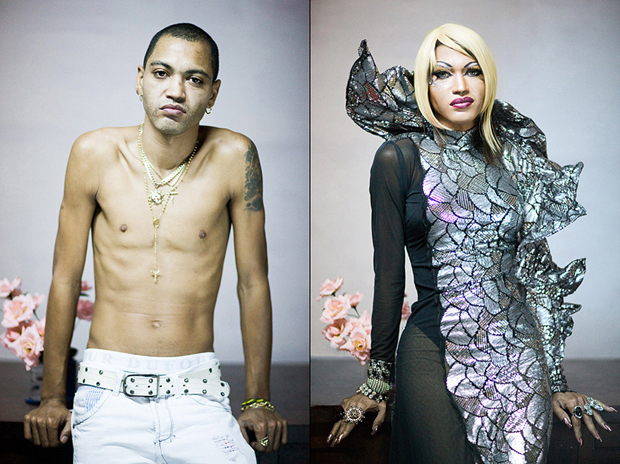 Sahira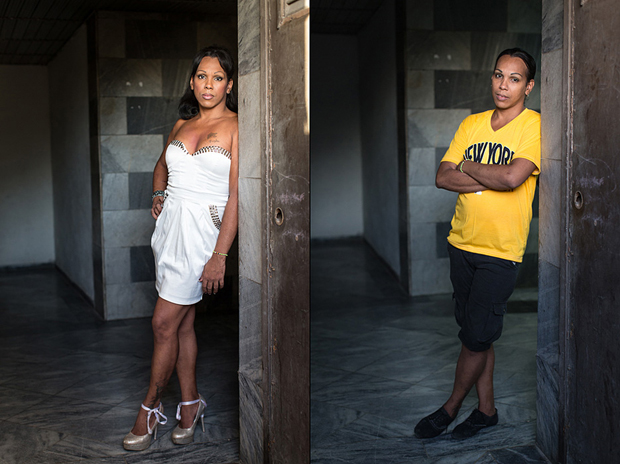 Cynthia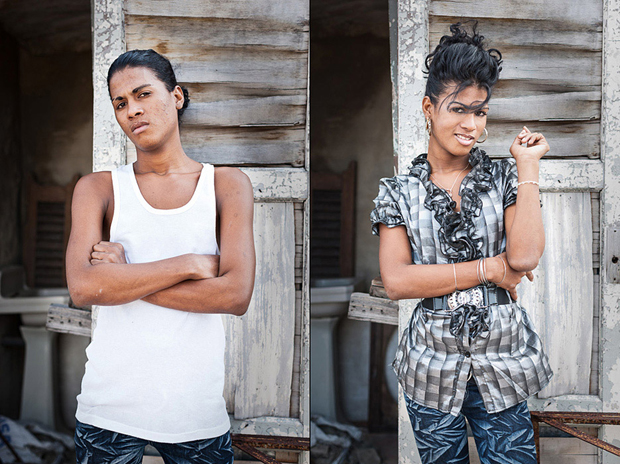 Yanelis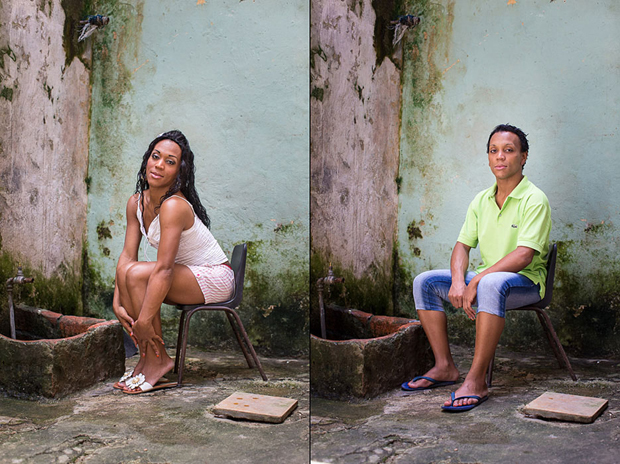 La Chichi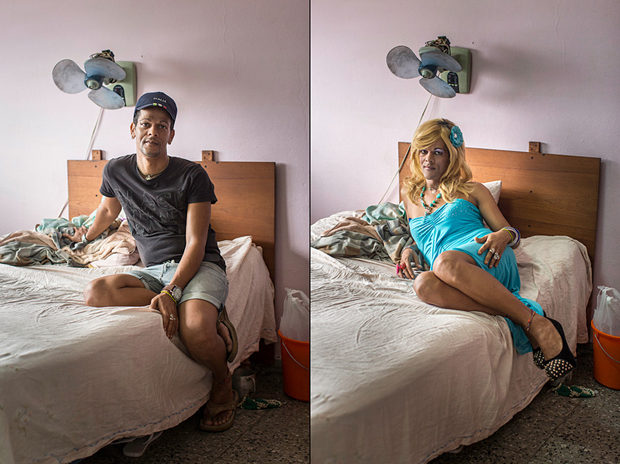 La Patrona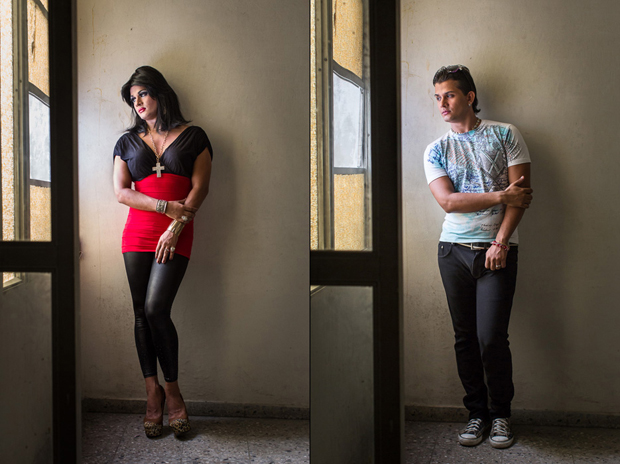 Lady Ross
All images © Claudia Gonzalez
Discover More