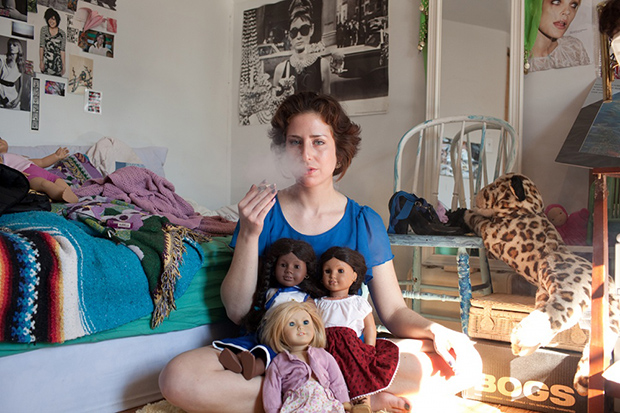 Eden sits with her childhood dolls in her old room in Lancaster, VA.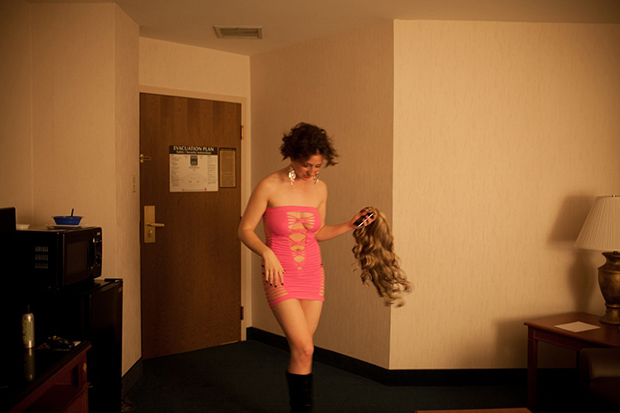 After Eden services a customer, she takes off her wig to return to her 'real' self.
For Eden, Mexico City-based photographer Alicia Vera captures moments in the life of a 21-year-old sex worker living in San Francisco. Vera met Eden three years ago while photographing a project on a strip club, where the 18-year-old had recently begun work. As the photographer began to form an intimate bond with her subject, what started as a wider exploration of women's rights and female sexuality became a nuanced foray into the experience of one woman.
Vera explains that her ties with Eden far transcend the confines of a typical relationship between photographer and subject. The project rests on a foundation of friendship, fortified by weekend hang outs and mutual confidences. After pursuing her longtime dream of becoming an exotic dancer, the photographer explains, Eden entered into sex work under the patronage of a veteran sex worker named Baby. Of Eden's clients, only one consented to be photographed, provided that his face was out of frame.
Vera gained access not only to intimate moments in Eden's professional life, but was also offered glimpses into her personal history. After Baby dispatched Eden to Philadelphia and its surrounding areas, Eden was arrested on three occasions; after the third strike, she was confronted with potential jail time. A few days prior to her court date, Eden invited Vera to her childhood home in Lancaster, Virginia, where she finally disclosed to her mother both her profession and her current legal situation. Vera sat by throughout the duration of the fraught conversation, pushing through the discomfort of her position to document the revelatory moment for Eden's sake as well as her own.
Through Vera's lens, the uncertainty of Eden's life is tempered by the tenderness of friendship. The adult and the child Eden exist side by side, alternately eclipsing one another and working in unison towards a more complete sense of self. Like all young people, Eden fluctuates between resilience and fragility, her identity continuously fractured and rebuilt.
When Vera and Eden went to court, the latter avoided imprisonment with the payment a $600 fine. That same night, she returned to work, and the photographer accompanied her. For Eden, sex work is about separating intercourse from intimacy and comes with its own set of complications and ambiguities. Although she views the job as legitimate, she acknowledges that it brings with it real dangers to her safety, threats that she feels would be offset if the authorities granted sex workers legal protection. Recently, Eden has returned to San Francisco, where she is currently resting and has put work on hold.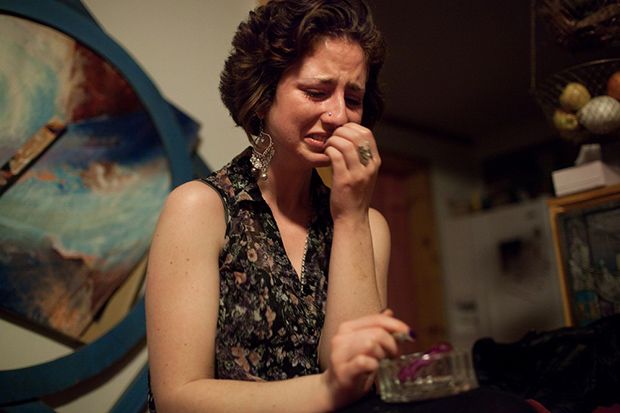 Eden cries while talking to her mom about her work as a prostitute. It was the first time they discussed her profession at length.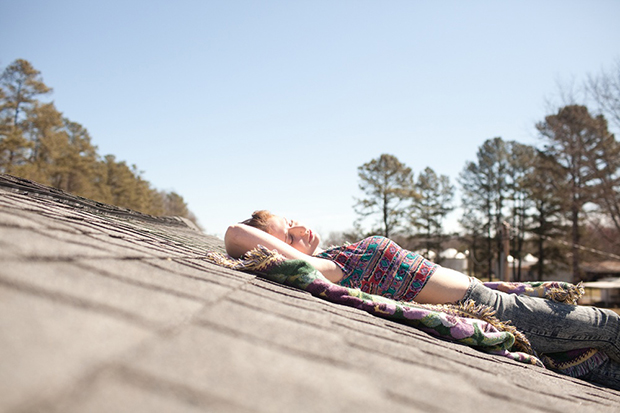 Eden lays on the rooftop of her mother's home to reflect on old times in Lancaster , VA and contemplate the possibility of going to jail.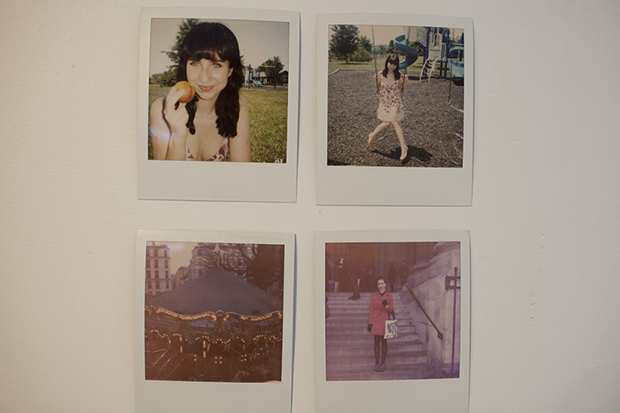 Polaroids of Eden in Paris hang in her old room in Lancaster, VA. She had always dreamed of going to France and on her 16th birthday, her grandparents surprised her with plane tickets.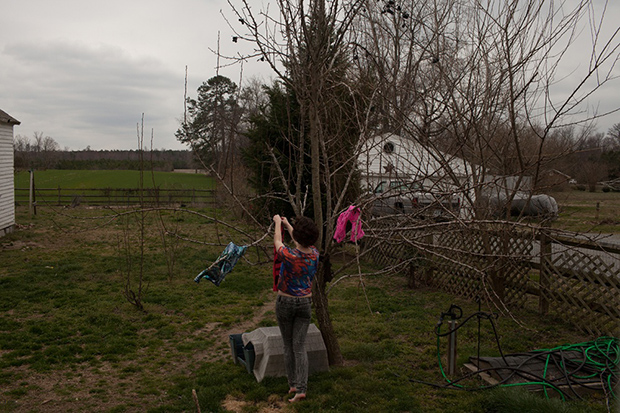 After washing her stripper clothes, Eden hangs them on a tree to dry in the backyard of her mom's house in Lancaster, VA.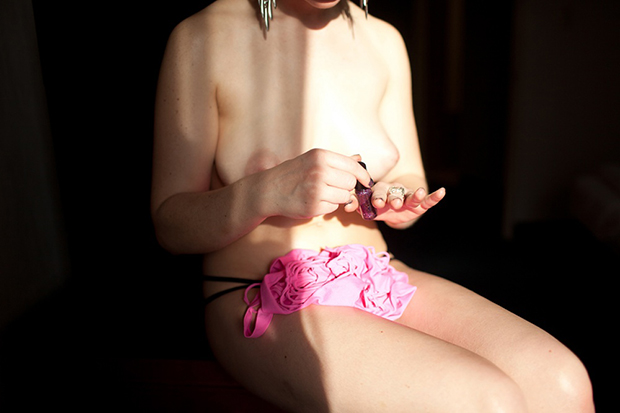 Eden paints her nails in the morning sunlight at her hotel room in King of Prussia, PA.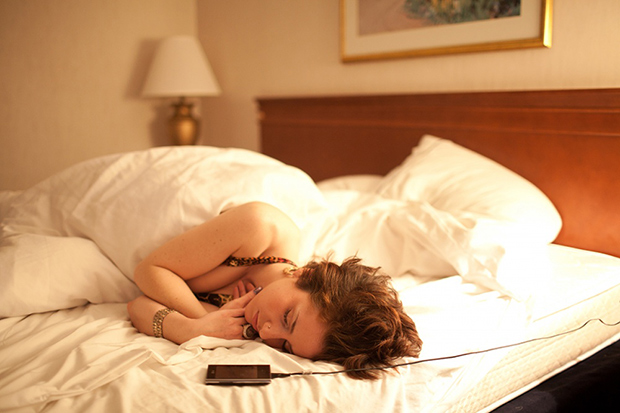 Because of Eden's unconventional work schedule, she takes frequent naps throughout the day in order to get rest. Her cell phone is always within arm's reach so she doesn't miss a customer's call.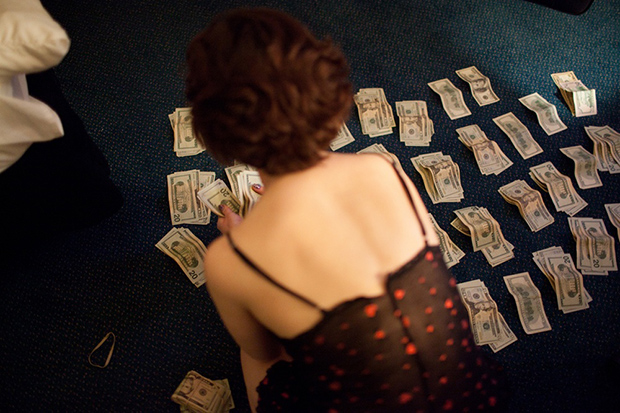 Eden counts the money she has made in the past 4 days. Due to the manner in which the money was obtained, she is unable to deposit it into the bank and is forced to carry it around with her.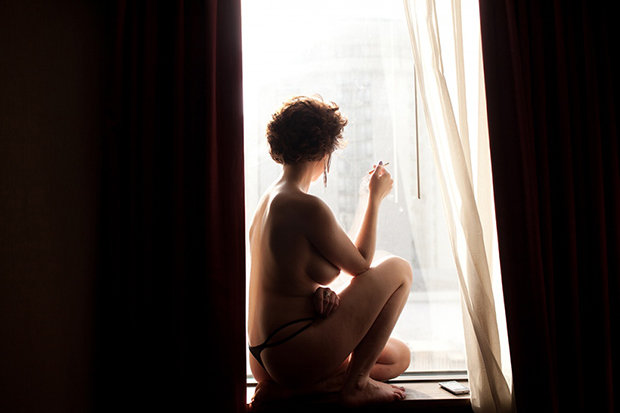 Perched on the windowsill of her hotel room, Eden smokes a cigarette. It's the only time she gets sun light as she stays in to work for days at a time. She does not like to work with natural light as she says that artificial light helps create an artificial intimate environment.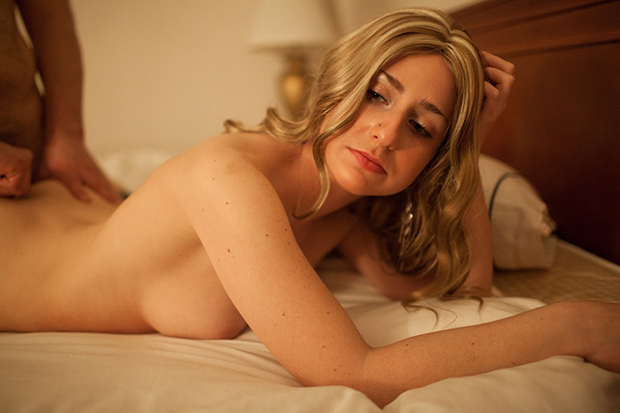 Eden and a customer have sex in her hotel room.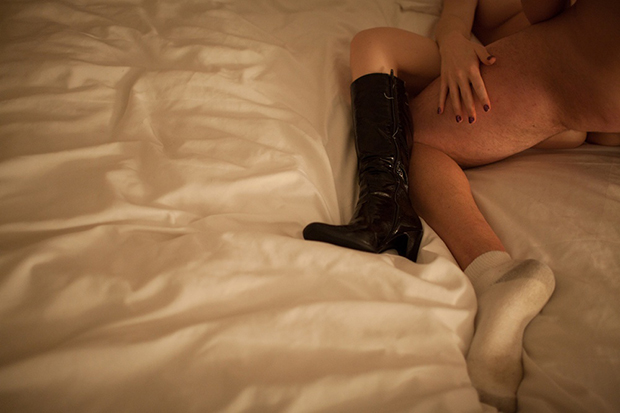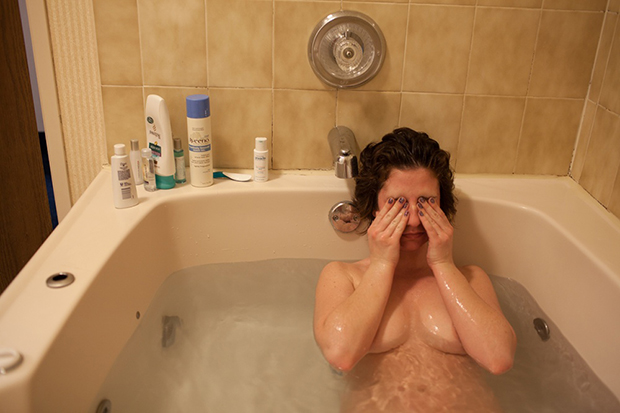 Eden takes a bath after a long work day.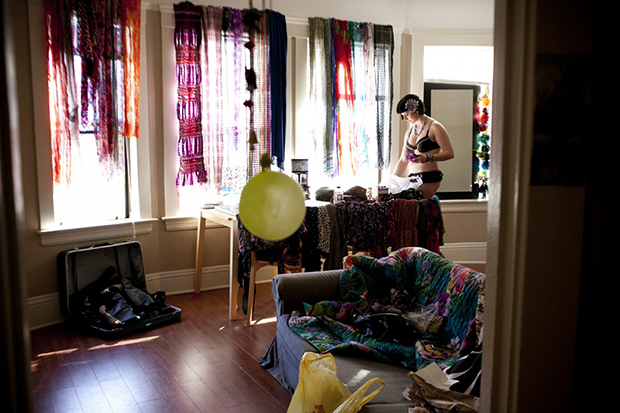 Now residing in an apartment with friends in San Francisco, CA, Eden tries on stripper clothes she just purchased.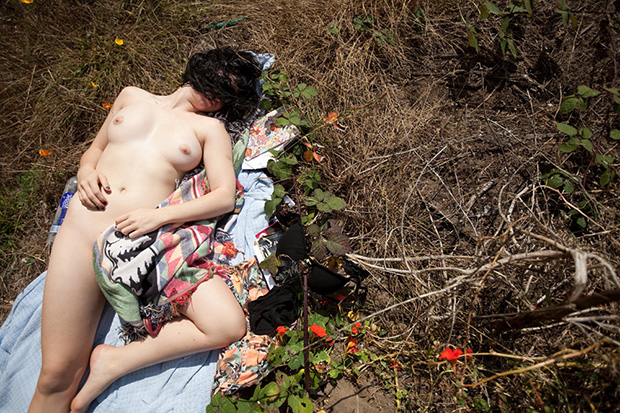 Eden sunbathes nude in her backyard in San Francisco, CA.
All images © Alicia Vera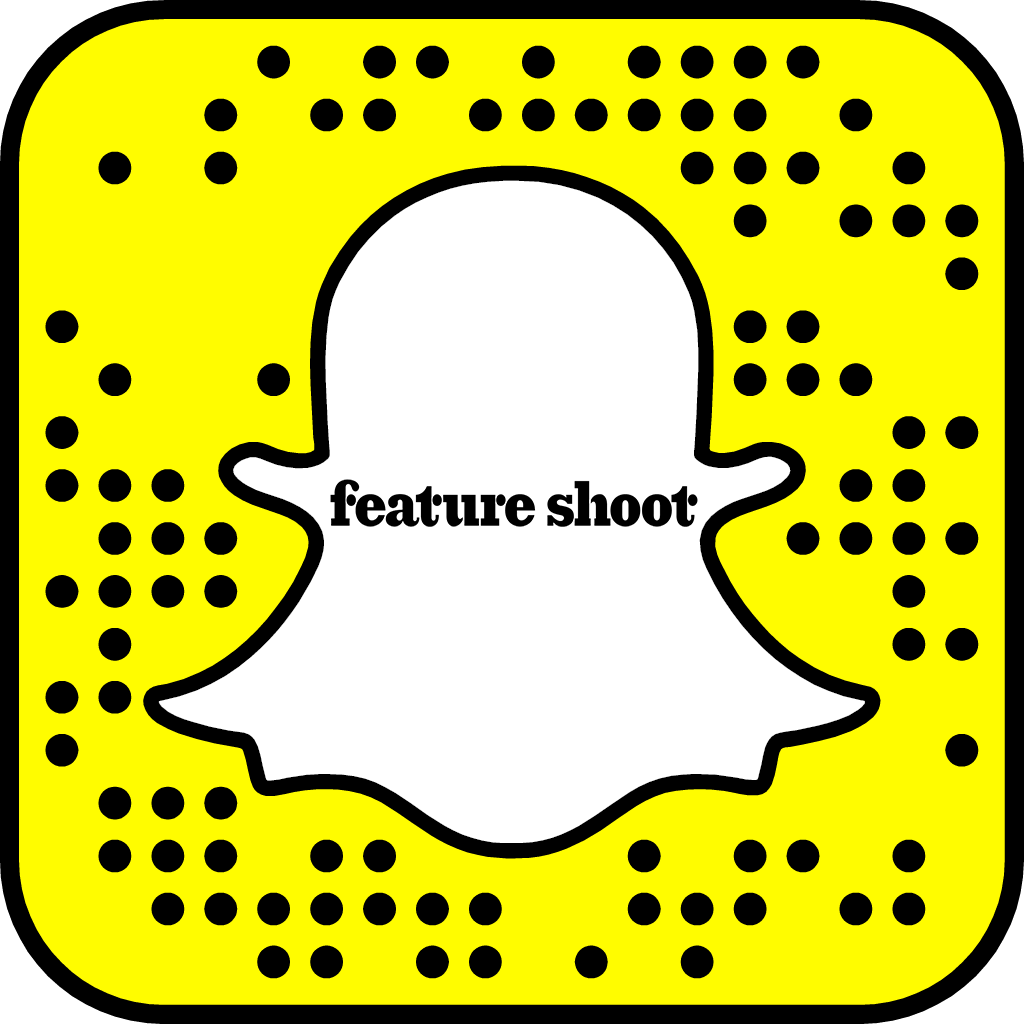 Discover More