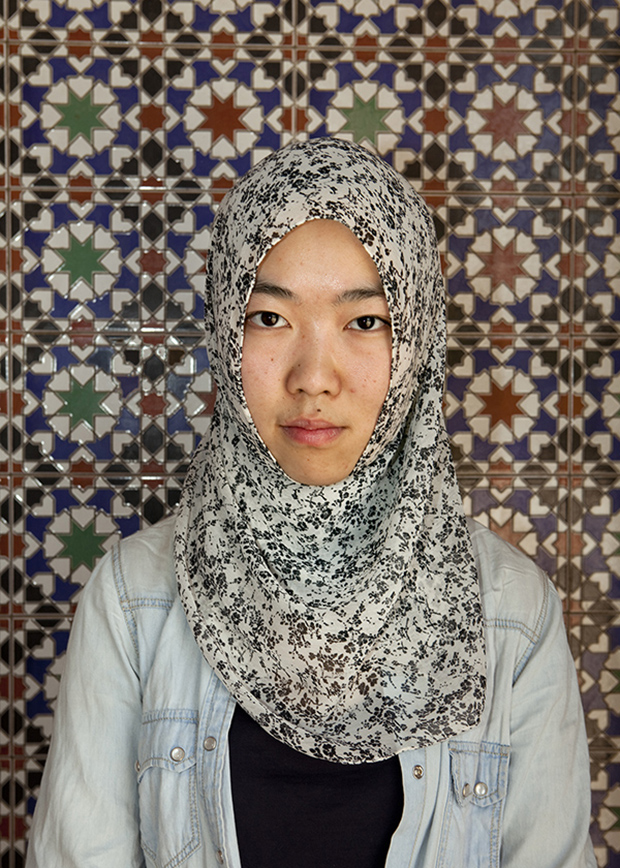 Ding Lan poses for a portrait in Al Azhar University, Nasr City, Cairo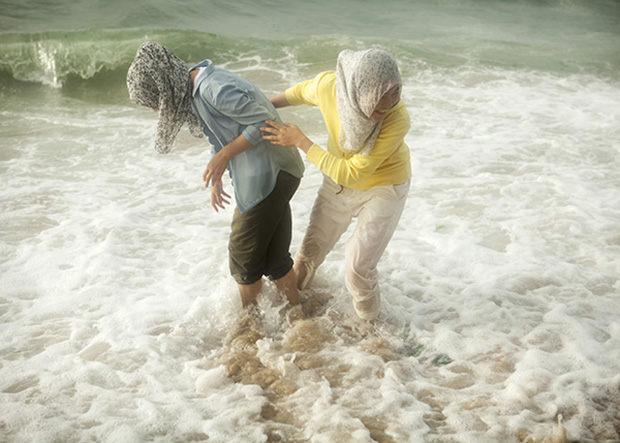 Lan and Xiaoli have fun at the beach while visiting Alexandria, Egypt for the first time.
For Musilin: Call Her Fatimah, photographer Giulia Marchi traces the experience of modern Chinese Muslim women through 22-year-old Ding Lan, one of the many young people studying at Al-Azhar University in Cairo, Egypt. Mostly in their early twenties, Ding Lan, whose Muslim name is Fatimah, and her peers make the journey from their hometowns throughout the provinces Gansu, Qinghai, Ningxia, and Henan in hopes of building a deeper understanding of their cultural history outside of China, where they make up the minority population. At the university, students study the Koran and Islamic law while learning to read and write in Arabic.
As a woman herself, Marchi noticed a profound shift in prescribed roles for females across cultural borders. In Cairo, she explains, Ding Lan had to contend with prejudice aimed both at women and at Chinese people. Abroad, she wore a hijab, and based on her location, she faced conflicting perceptions of her gender, incorporating these nuanced ideas into a larger sense of herself.
After coming into contact with Ding Lan in Cairo, Marchi documented her passage from Cairo back home to Henan, weaving together the threads of the young woman's emerging cultural identity. As a Hui, meaning Chinese Muslim, Ding Lan contends with a rich and nuanced history that began in the seventh century of the Common Era with the expansion of Islam along the Silk Road, sometimes referred to as the Islamic Golden Age. Recording everything from Ding Lan's daily meals to her wedding to a Chinese Muslim man named Ding Wen, Marchi presents a complex portrait of modern womanhood as it exists within both the Islamic religion and Chinese culture at large.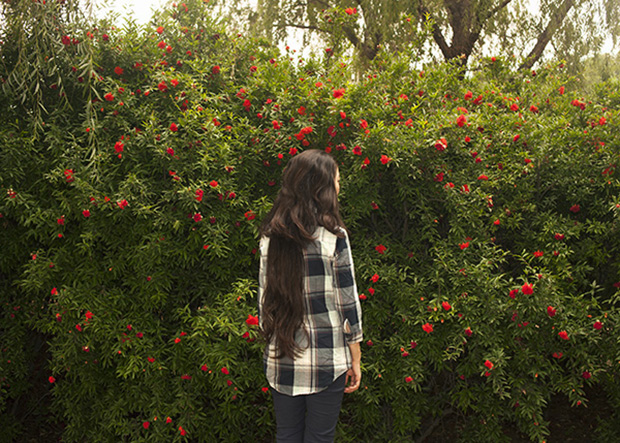 Ding Lan poses without her veil in Henan Province, China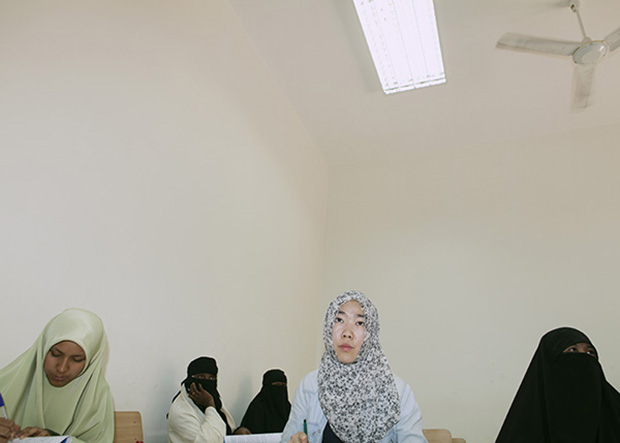 Ding Lan follows a lesson in a female class in Al Azhar University
Ding Lan sits in her ex-classroom at the Beijing Minzu Daxue in Beijing. Lan studied Arabic in this university where most of the students are Muslims from different regions in China. Now Ding Lan is studying Arabic and the Koran in Cairo, Egypt.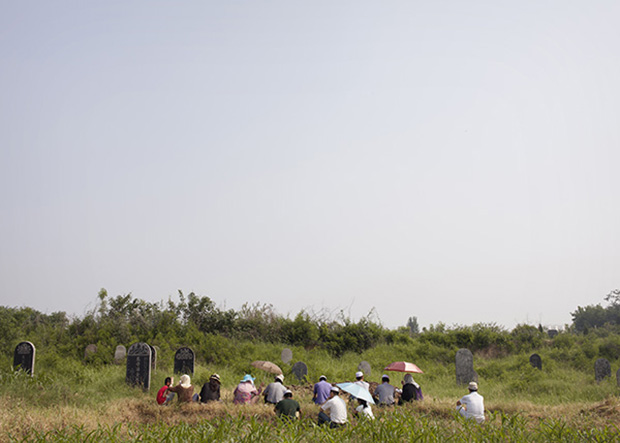 The Ding family gathers around Ding Lan's great-grandfather's grave, the day of the 36th anniversary of his death. Ding Guangyou (his name) was the Imam of Mapo village.
Dan Xianju, 75, Ding Lan's grandmother, has prepared the dinner for her family, Shanxi Province, China. Meals always adhere to Islamic dietary law.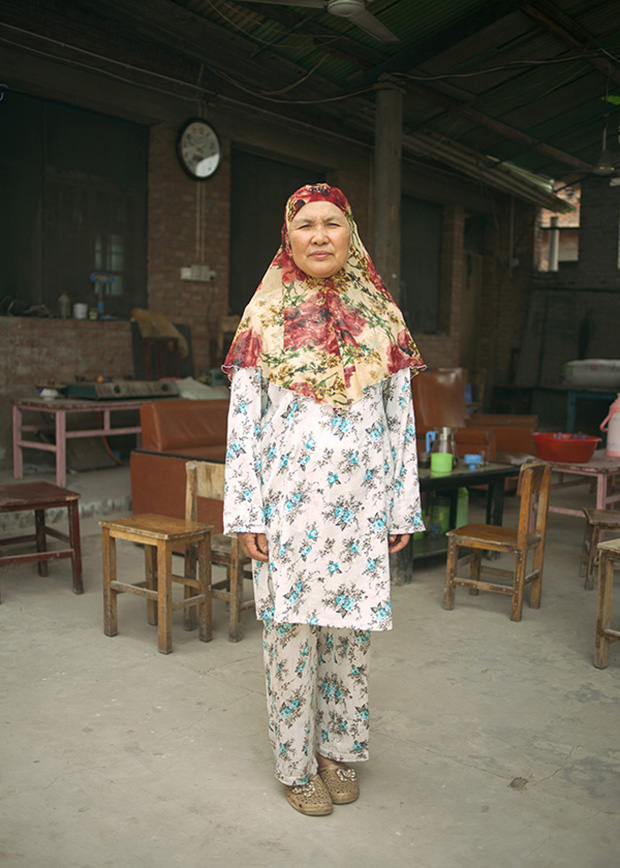 Ding Xiangzhen, the Imam's daughter and Lan's aunt, poses for a portrait in the yard of her house, where she organizes a Koranic school during the summer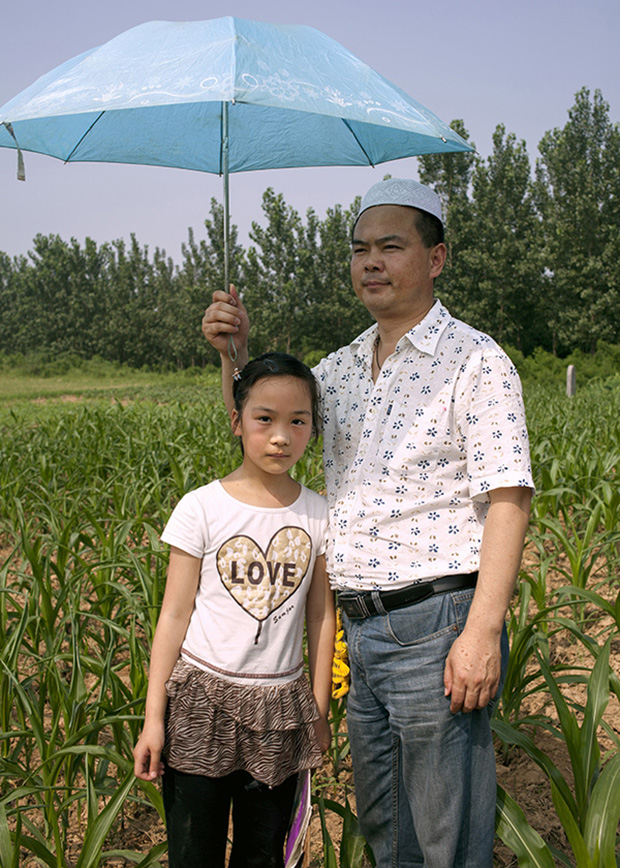 Sufeiya, Ding Lan's sister, and their father, Ding Shixiao, pose for a portrait during the 36th anniver- sary of the death of Ding Lan's great-grandfather, Ding Guangyou, who was the Imam of Mapo village, Henan Province, China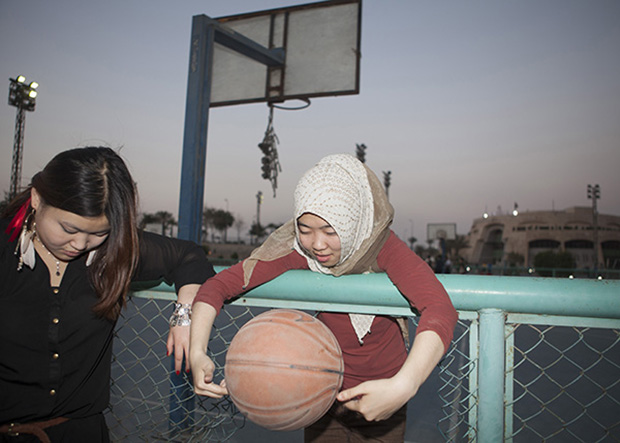 Ding Lan plays basketball at the sport center nearby the airport in Cairo.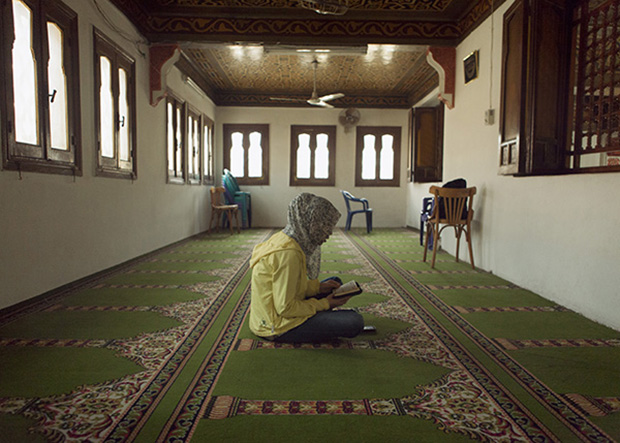 Ding Lan prays in a mosque in Abbasseya, Cairo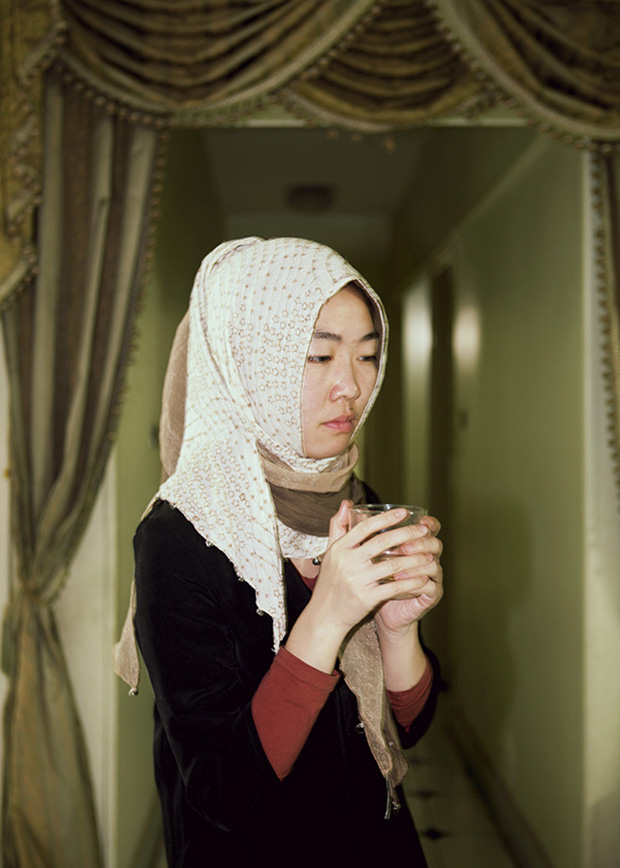 Ding Lan has a tea in her friends' house in Abbasseya, a suburban quarter of Cairo.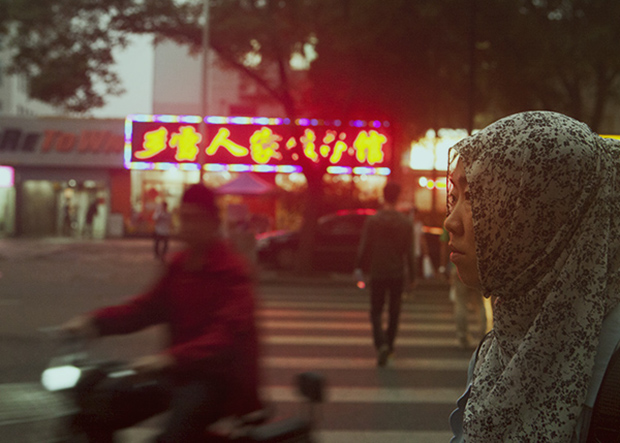 Back from Cairo, Ding Lan looks for a taxi in Beijing, but taxi drivers do not stop as she is wearing a veil.
Ding Lan with Ding Wen, Hui Muslim Chinese met in Cairo, the day of their wedding in Changzhi, Shanxi province in China. Now they live together in Cairo.
All images © Giulia Marchi
via Photographic Museum of Humanity
Discover More