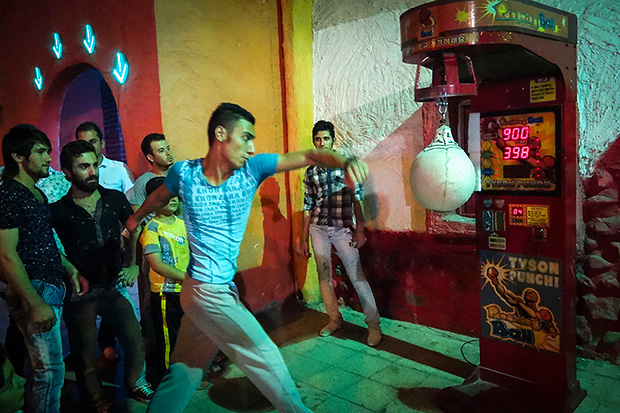 A group of friends play a boxing game at Eram Park, one the biggest parks in Tehran, the capital of Iran.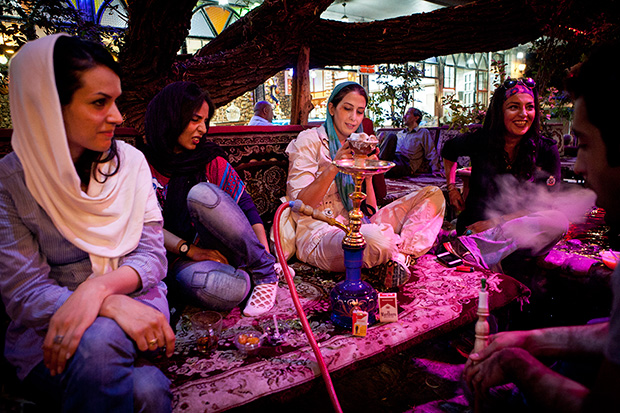 A group of friends enjoys tea and a water pipe at Darake Mountain. Tehran, Iran
Wonderland of Iran, a series by London-based photographer Farhad Berahman, who was born and grew up in Iran after the Islamic Revolution of 1979, deals with the depth of Iran's history and its affect on present-day Iran. While Berahman grew up in a liberal family, he understood implicitly that his family's "modernity" was never to be discussed in certain public settings. At the same time as girls (mostly) are being arrested or sent home for wearing the wrong clothing in public, Berahman writes that "drug abuse and prostitution are becoming widespread among young people in an unprecedented way." Berahman's series shows the human need for freedom, if only just privately, in a repressed environment and the schism that often develops, which happens worldwide in many cultures and societies, between ideal public and actual private lives.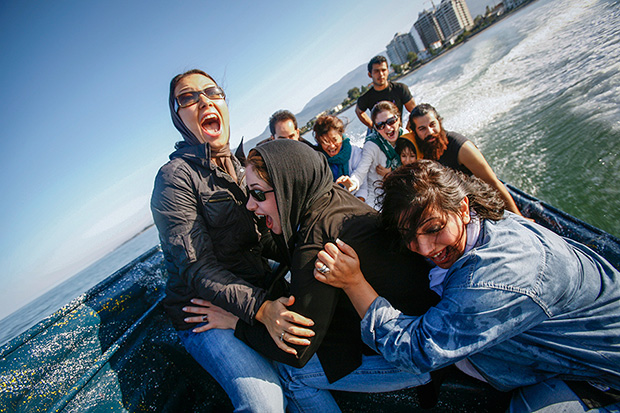 A group of young Iranian friends enjoy a boat ride in the Caspian Sea in northern Iran, a popular tourist destination for Iranians. Mazandaran, Iran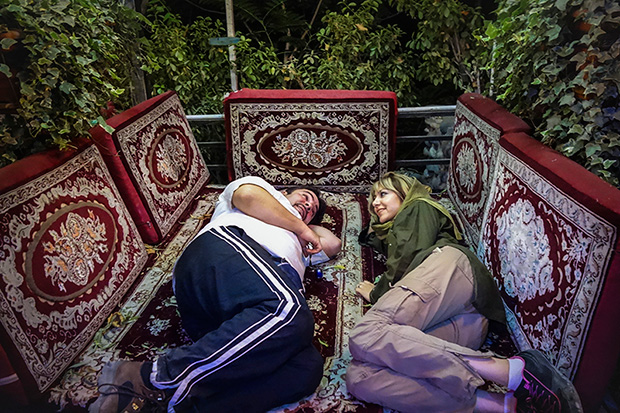 A couple enjoying some privacy at Darake Mountain. Darake Mountain is a popular destination for trekkers in north Tehran.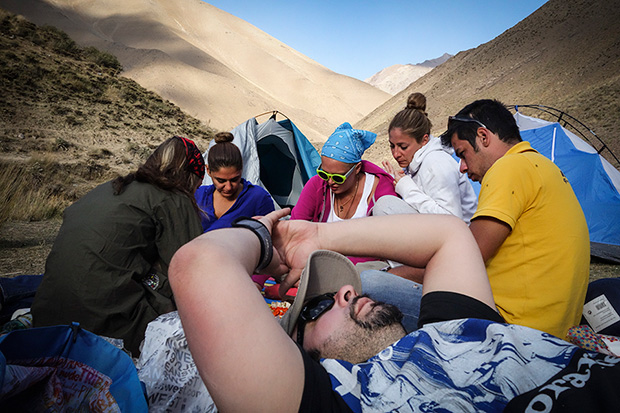 A group of friends camps in the mountains of northern Iran. Gaajere, North Iran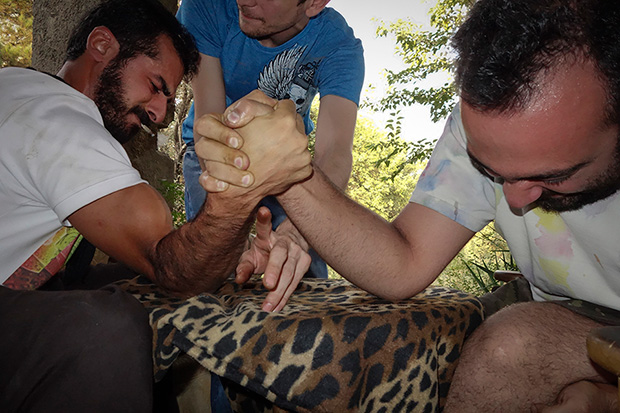 A group of people arm wrestle. Tehran, Iran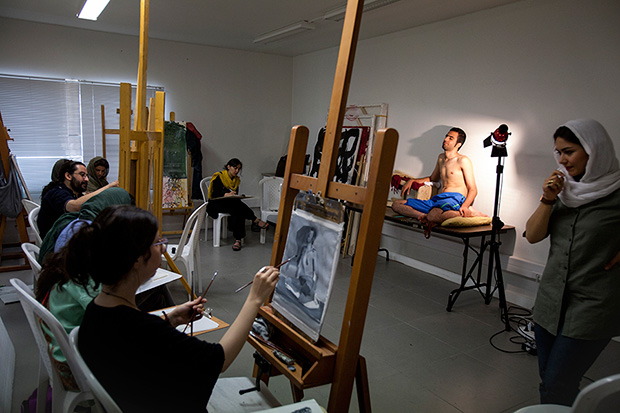 A private painting class in north Tehran.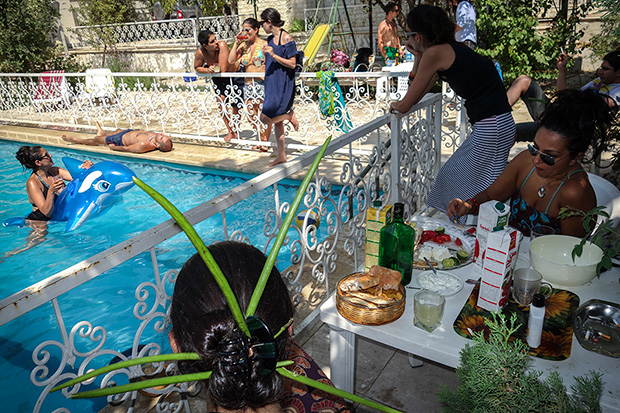 A private pool party in Tehran.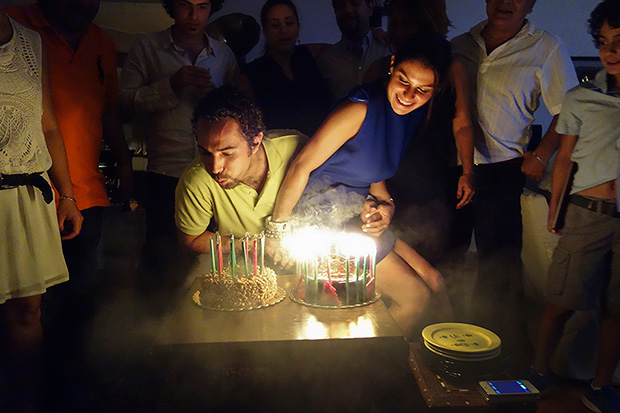 A birthday celebration in Tehran.
All photographs © Farhad Berahman.
Discover More