Mumbai-born photographer Souvid Datta is a young man of 21 whose age puts him somewhere in between the subjects he's been documenting in the infamous red-light district of Kolkata, India and the subjects' children. His series, In the Shadows of Kolkata, portrays a close-knit group of female sex workers, a few of their clients, and their children. Exploring the lives of sex workers as a photographic "theme" never fails to affect, and seeing children interspersed into this work adds another layer of difficult material to digest, question, process. We spoke with the photographer for a bit more background and insight into his work.
What was your intent in beginning this project? Are you finished with this project?
"Sonagachi is the long-standing, infamous red-light district of Kolkata. Nestled in the decaying north of the city, it exists as an illegal network of organized gangs, traffickers, and victims—a place where reporters and outsiders are threatened away by violence, politicians and police are bribed or complicit, and an estimated 12,000 prostituted women under the age of 18 are effectively raped everyday for £1.
"My initial motivations behind this project were personal. I moved to London at the age of 8, but every year since I have returned to Kolkata to visit my grandparents. While visiting one Christmas, I ran away from home in a childish tantrum, and after hours of wandering the streets found myself lost in a slum. I remember red lights hanging from buildings, hoards of men filing through alleys with money in their hands, and all along, young girls, my age or a little older, caked in make-up, jewelry and fluorescent clothes, lined on street corners. I remember specifically a young girl in pink, with a green shawl and golden earrings, catching my eye, before disappearing into some dark corridor led by a suited, middle-aged man. The memory and experience never quite settled within me. And only years later did I discover that the neighborhood I had stumbled upon was Sonagachi.
"In 2010, after finishing school, I went back. I had been traveling the country for a few months, and began volunteering at an NGO in Kolkata. I was now more informed—aware of the areas statistics, taboo reputation and drawn by my childhood experience—so one day, after work, I decided to revisit Sonagachi alone. It took no more than 15 minutes of exploring the alleys before I was heckled away by young thugs. Clearly I stuck out as an outsider; I was taller, dressed differently, and spoke with a heavy accent. Yet even within this window, the horrific conditions therein struck me deeply. India is a country riddled with poverty, corruption and struggle but the state of housing, the very obvious gang operations, police absence and network of traffickers and victims created a concentration of social issues that I had never experienced before. And the injustice of it all hit me like a truth seemingly incompatible with my comfortable, sheltered way of life. I determined to return one day once I had found a positive means of contributing.
"Working here involves a constant threat of persecution from locals. Moreover, trafficking, exploitation, discrimination, poverty, economic coercion, gang-life, youth identity, family and Indian sexual culture are all relevant, vast, and nuanced issues. The only way to approach them holistically and fairly is to understand as many perspectives from as close an access point as possible, and clearly this is something that will take time. I envision this becoming a long-term body of work that will develop as I continue to return to Kolkata over the years to come."
Can you speak a bit about the children you photographed? What was their day-to-day like? How did you interact with them?
"Children of prostituted women in the area lead varied lives. A few local NGOs run campaigns convincing mothers to send their children away to boarding schools outside the city run by religious bodies. This constitutes a small minority though. Most remain in the area, living within brothels or temporarily hired rooms, and dropping out of schools at a young age. Occasionally this is due to economic difficulties or from facing stigmatization and discrimination. The result however is commonly young women being picked up by local 'madams', pimps or traffickers, and young men giving into the area's gang culture."
What is the likelihood that these children would end up in the same profession as their mothers? What is the likelihood that they would have a different future?
"It is a rationally self-enforcing spiral. The sex industry is what children grow up around. They see their mothers servicing clients from a young age, they grow accustomed to sexual stereotypes and exploitation, and from their elders' realities to their own futures, this is what they know and what they learn to expect from life in Sonagachi. To make it worse, more lucrative opportunities exist here than those easily available elsewhere, so entering sex trade becomes a logical next step. This is the biggest problem."
It is a somber project/subject. How do we affect change? Can we make a difference? What can photography do?
"My first inspirations were world-changers like James Nachtwey, Don McCullin, and Steve McCurry. I firmly believe that photography has a role to play in provoking thought, spurring dialogue, and prompting action—therein being a potentially potent ingredient in an antidote to social evils.
"Photographs are informative, a record of what we do and value, and contribute important subjective testimonies for history. That said, worldwide trafficking is a $32 billion industry, with over 700,000 women moved across international borders annually. It is not at all realistic to imagine photos making any substantial dent to improve this situation. The photos I take will do little to directly improve the lives of women and children in Sonagachi.
"To do this would take massive political, economic and legal overhauls, not to mention years of reshaping social values. This was one of my hardest realizations when following apparently humanistic callings. That images can, however, give people a voice and better inform a public debate, is some journalistic consolation. What makes it immediately worthwhile for me is the experience of earning an individual's trust, and for a while, touching lives, sharing stories and learning from each other in a dignified, respectful, curious manner. This is the only honest thing I can convince people of offering them, and surprisingly it is also what seems to open the most doors for me."
This post was contributed by photographer Sahara Borja.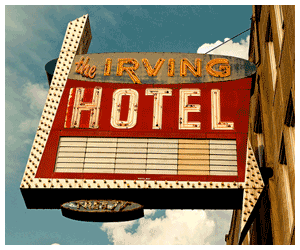 Discover More