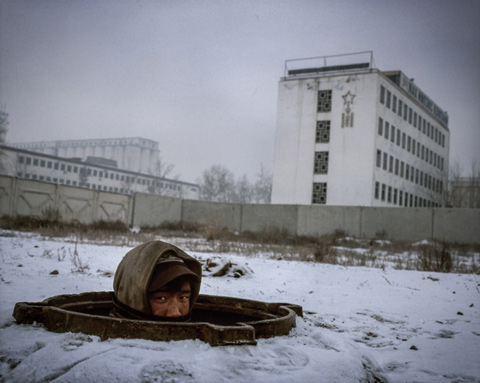 Soyoloo entering a hole to seek shelter in the Bayangol District.
I arrived to Mongolia with the goal of finding out how these homeless people deal with such adverse weather conditions. That's how I found out that they seek shelter among the network of underground hot water pipes of the capital, Ulan Bator. Left to their fate, the life of these people occurs away from the rest of the citizens and their only worry is to obtain the base of alcohol of 96º that paradoxically gives them life and at the same time, robs it from them.

The alcoholic homeless of Ulan Bator are totally helpless and are perceived by the other citizens as evildoers, lazy people, and without any will to get out of the gutter. They are not viewed as sick people or, even less, as victims of the brutal socio-economical restructuring that affected the country with the fall of the Soviet block at the beginning of the 90s. In fact, the majority of the people have stopped considering them humans, turning them into dangerous beasts that must be kept as far away as possible.—Mikel Aristregi Prieto
Mongolia holds the record for having the highest alcoholic population in the world. -40/96º is Spanish photographer Mikel Aristregi Prieto's honest and raw document of the lives of homeless alcoholics that have to battle addiction and the brutal Mongolian winter where temperatures are -20 degrees Celsius. Prieto follows his subjects and their daily struggles both above ground and under—in daylight and in the dark depths of the warming pipes, far from the rest of society.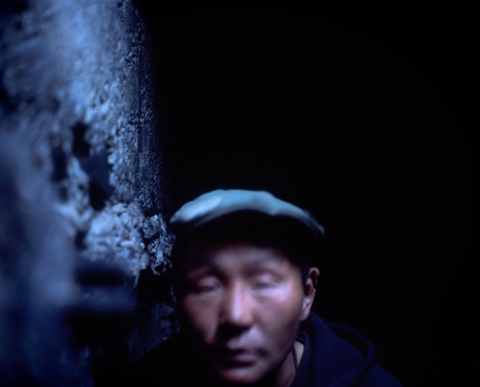 Byambadorg, 36, lives with his wife Ogoonoo in a hole next to Sukhbaatar Square.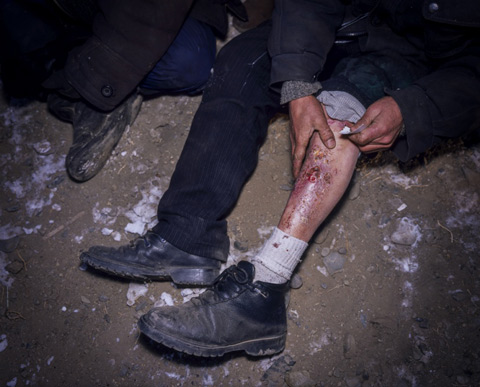 The hot water tubes that homeless people use to keep warm can reach temperatures over 80º, often causing burns in different parts of the body that usually get infected because of the lack of attention.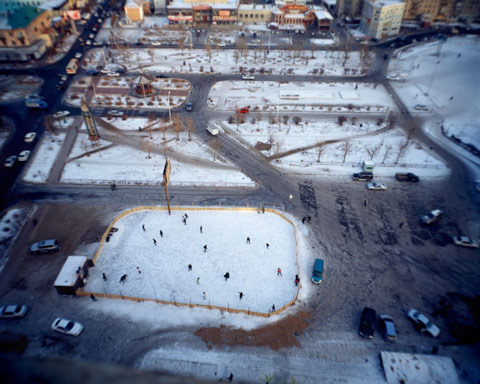 A view of downtown Ulan Bator.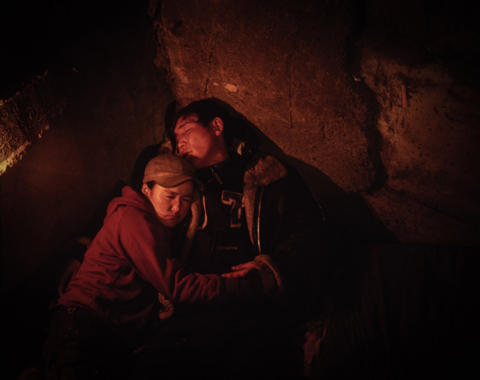 Munguntuya and her husband Sumya sleeping in the hole where they live, next to Jamyan street. They have a daughter that lives with Munguntuya's sister.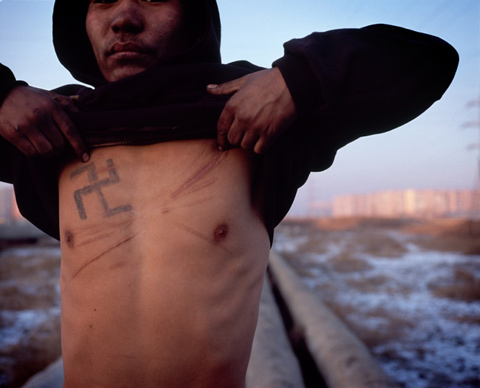 Uuganaa, 24, proudly shows off his homemade Buddhist tattoo and his self-made scars, both made during his childhood to symbolize his bravery.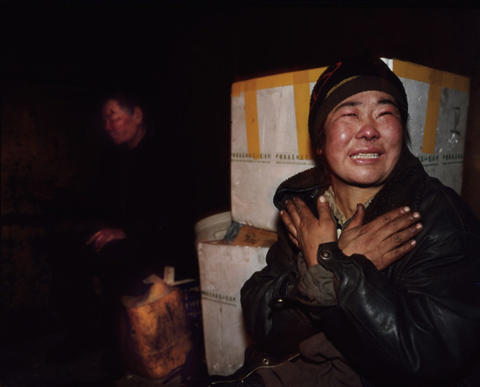 Tamirbulgan, a disabled young woman, lives with her stepfather Aiyurgzan. Both are alcoholics and have sexual relationships. Both take care of each other. They live in an abandoned container next to the Circus area in downtown Ulan Bator.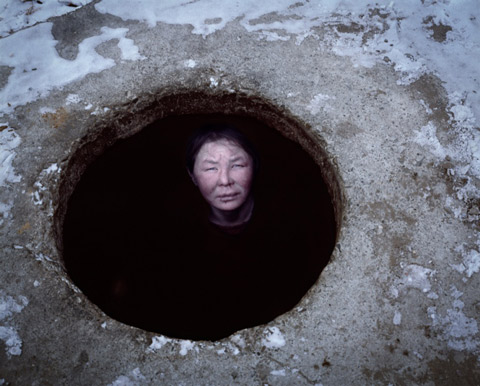 Otgontsetseg, 30, lives in the street with his partner, Tugultur, 33. Both are from Erdenet city and came together to UB. Tugultur is 6 months pregnant but keeps drinking heavily.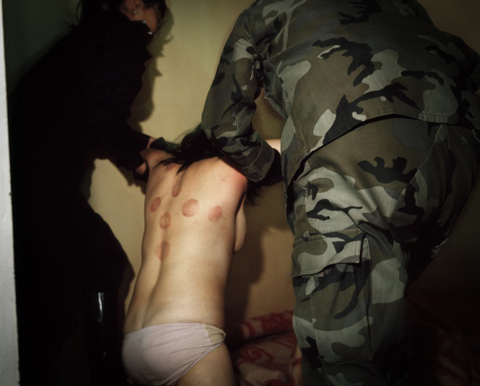 A drunken woman is carried by two policewomen into a sober cell at the police station of Bayangol District. This is the only sober cell that remains open in Mongolia where troublesome drunken women are forced to spend enough time to get sober.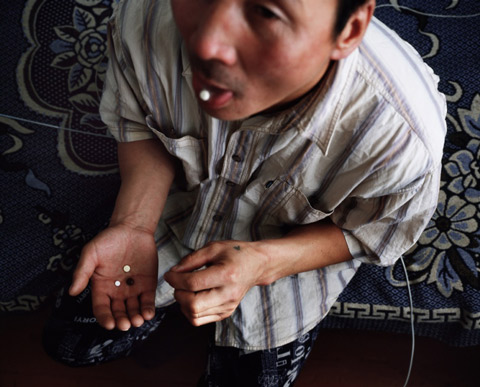 In treatment, Batbold takes some pills to quit drinking alcohol. Center of Mental Health and Drugs (CSMN) of Ulan Bator.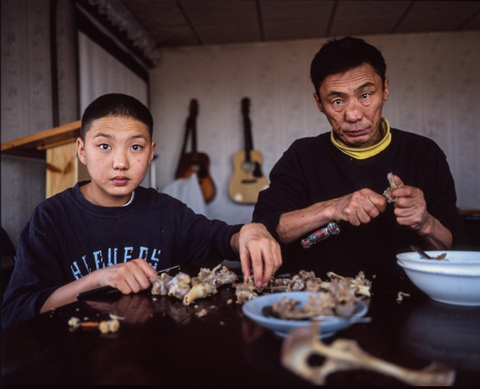 Ouyndeleg, 35, lives with his youngest son, Tumenulzii, 14, at the shelter that the religious organization Betel has for alcoholic men in the northwest part of Ulan Bator. Thay have been living there for 8 months together with 34 more men. Tumenulzii is the only teenager there (he's not an alcoholic).
via Fotovisura