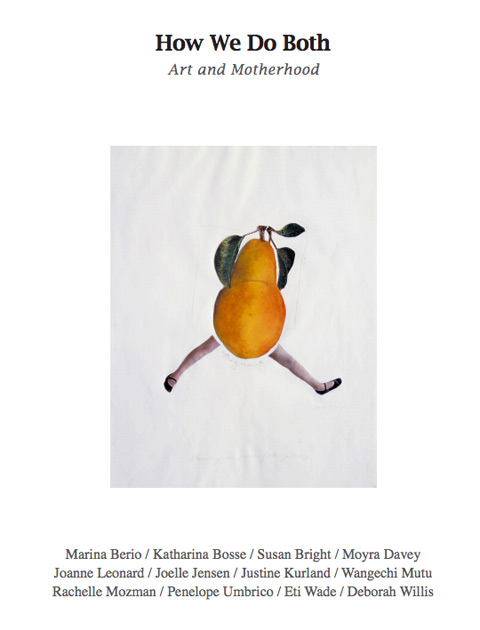 I never feel as if I'm actually succeeding at achieving a balance between art making and motherhood and I struggle with constant low-level anxiety about the choices I make from hour-to-hour and day-to-day. I had a major epiphany when I realized that it is impossible to be both the mother I want to be and the artist I want to be. Both are full-time occupations and if you throw in needing make a living (which really does inhabit third place for me, emotionally) then all bets are off. So the most important ingredient in the balancing act has been to accept and embrace that I will fail. This realization has been incredibly liberating. —Marina Berio
Finding a balance between work and home is something that most all new working mothers struggle with. Yes, there are many mom blogs out there giving advice on how to juggle a career and family responsibilities, but how does this sense of "balance" come into play when one is a fine art photographer? The book, How We do Both: Art and Motherhood edited by Michi Jigarjian and Qiana Mestrich and published by Secretary Press ($18) asks three questions of the 12 artists that are included:
1. How do you logistically balance art making and motherhood?
2. Does your art making require a "room of one's own"?
3. Did having children enhance your creativity?
How We do Both: Art and Motherhood is a quick, entertaining read but one that really resonates as the artists who are interviewed are brutally honest about their experiences. And as a new mother, it's refreshing to hear about some of the unconventional ways these women are carving out time to think creatively and make art while juggling the demands of raising children.
Over the next few days, we will be running two of the essays from the book along with work from the photographers Katharina Bosse and Justine Kurland.