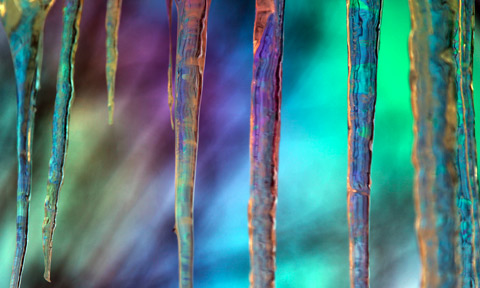 Photographer Carolyn Marks Blackwood doesn't have to search far for inspiration. She lives on a working farm in the Hudson Valley, her studio sitting on a 100 foot cliff just over the Hudson River. Nature's best is at her fingertips, and she hasn't taken it for granted—she has produced numerous bodies of work that capture the natural environment and its abstractions.
For the past five years, she has been earnestly exploring icicles. The beginning and end of the day have proved to be the best times for shooting them, when the light is rich and dramatic. Sunsets have also yielded beautiful results as the icicles pick up and refract the color and light. The more exaggerated colors on some of these icicles were acheived by shooting through a uv glass window and using a protective filter on the lens.
Blackwood is represented by Alan Klotz Gallery in New York City.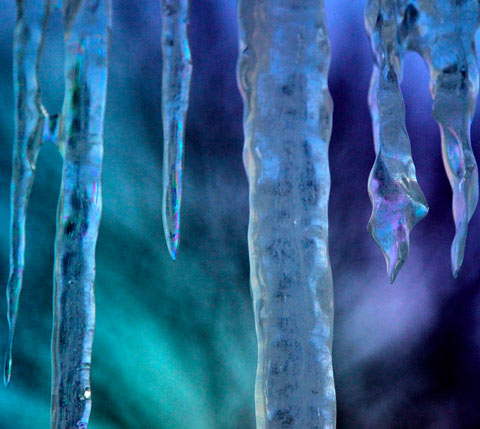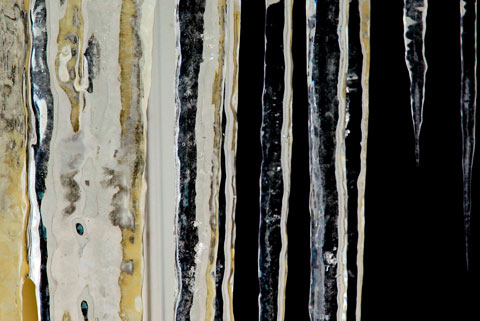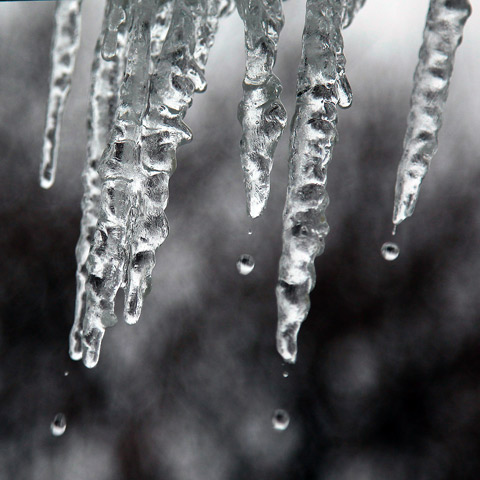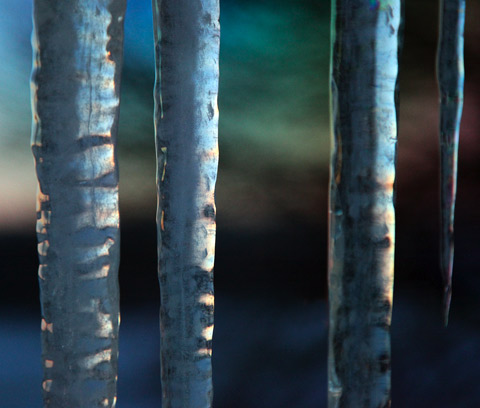 If you're a photographer, you can now promote your new series, website, gallery show, recent assignment, etc. on Feature Shoot for an affordable price. Find out about becoming a Spotlight Photographer here.