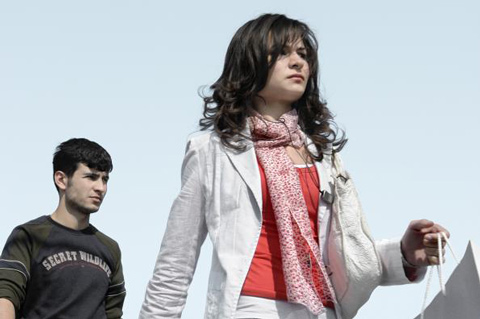 Turkey is a strategically important nation, poised geographically and symbolically between Europe and Asia. But the tensions at the heart of Turkey are becoming increasingly severe. A struggle is taking place between modernity and tradition, secularism and Islamism, democracy and repression—often in unlikely and contradictory combinations.

My work seeks to address and question the concept of East and West and the process of modernization, urbanization, and national identity that is happening against a rising tide of nationalism and religion. I have chosen to represent the changes by focusing on the quiet everyday life that most people in Turkey experience.—George Georgiou
British photographer George Georgiou lived in Turkey for four and a half years, witnessing the rapid changes taking place in landscape, cities, town centers, housing, and infrastructure. He discovered that many Turkish cities were becoming carbon copies of each other. Fault Lines: Turkey/East/West opens at Jackson Fine Art in Atlanta on February 22, 2013.