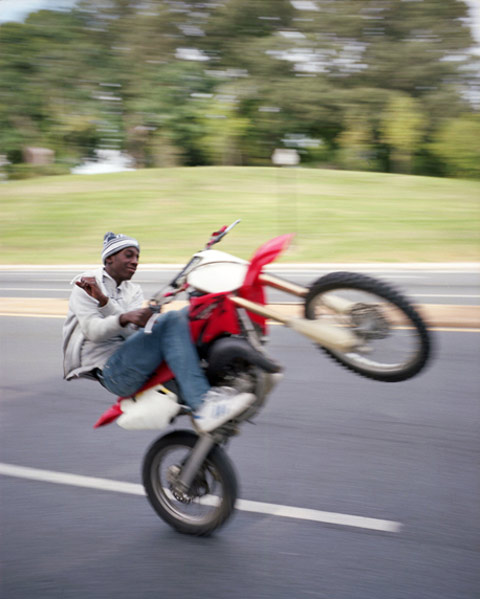 Beginning in 2011, Noah Rabinowitz has been traveling from NYC to Baltimore with filmmaker Lotfy Nathan to photograph the Twelve O'Clock Boyz as well as young riders as they were being 'mentored' by more experienced riders.

The Twelve O'Clock Boyz – so-called because of the vertical wheelies many of the dirt bike riders pride themselves on, sometimes ride in packs 100 strong through the poor and run-down neighborhoods of Baltimore, creating a new improvisational urban sport that has become legendary in the city. They disregard traffic laws, roadblocks, and the police, who are forbidden to chase the bikes for fear of endangering the public. I hope these images capture a sense of urban Baltimore and the youth's desire for inclusion in the pack.—Noah Rabinowitz
Noah Rabinowitz is an American photographer and filmmaker based in New York. He is a graduate of Ohio University's School of Visual Communication in Athens, Ohio, where he also studied urban geography. Aside from his frequent portraiture and reportage commissions, Noah now serves as Art Editor with Guernica Magazine, a journal of art and politics.
Noah was a staff photo editor with The Wall Street Journal from 2009-2011 and has since reported dozens of A1 and National stories throughout the United States.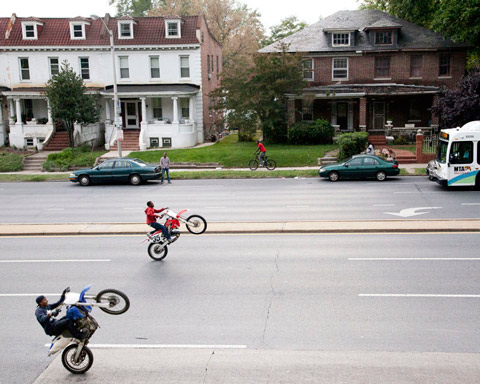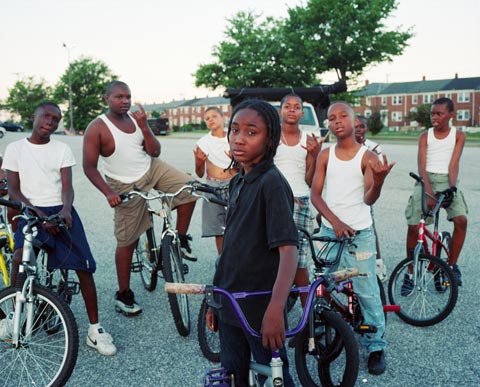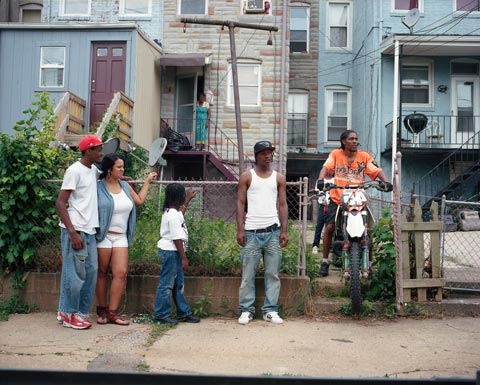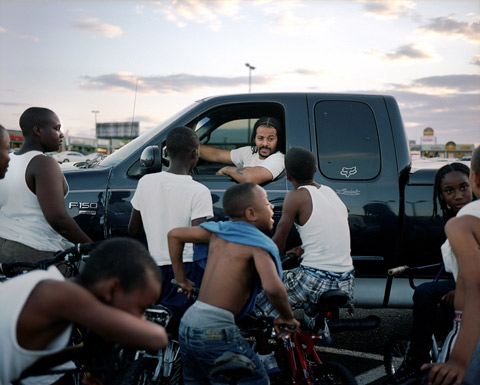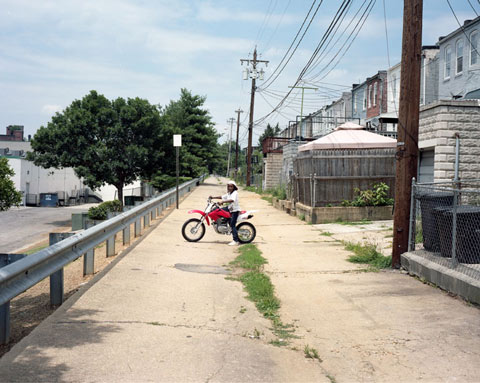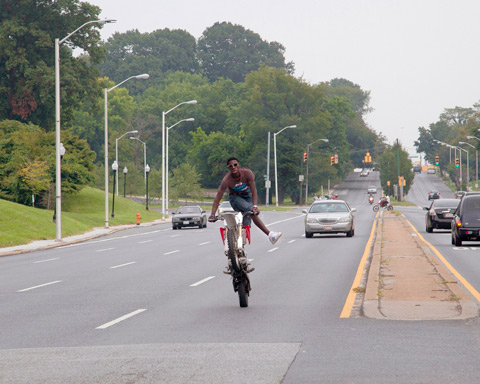 If you're a photographer, you can now promote your new series, website, gallery show, recent assignment, etc. on Feature Shoot for an affordable price. Find out about becoming a Spotlight Photographer here.