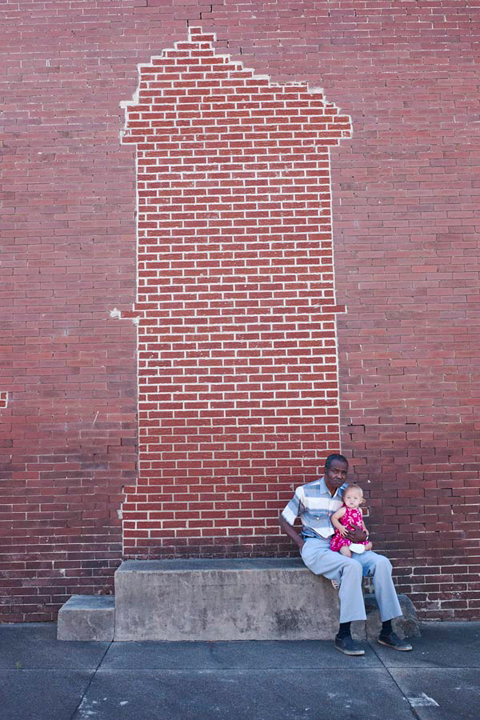 Throughout the history of photography, many photographers have set out by car to explore the U.S. It has almost become a right of passage. Brooklyn-based photographer Noel Camardo is no exception. U.S.A. is his recent project in which he attempts the great American roadtrip; his journey and lens capturing a neutral and unassuming look at the paradoxes he found along the way.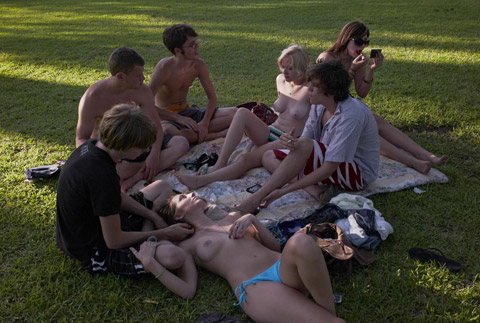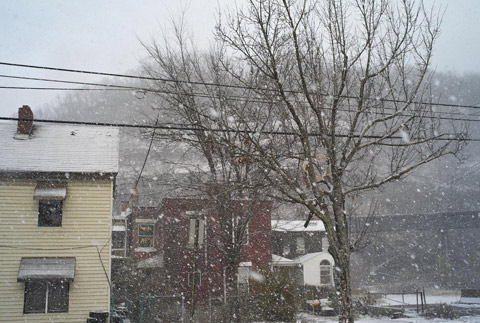 How important was it to use a car to explore the country, and how did this play a role in the journey?
"Driving is an integral part of many Americans' lives. I'm interested in the way people take in the landscape they occupy, leading me to take a lot of photographs while driving. The car is also an indispensable part of my travels. I generally start the day driving until I get a feeling my location is interesting, and than I park and walk for an hour or two, repeating this process throughout the day until it is dark."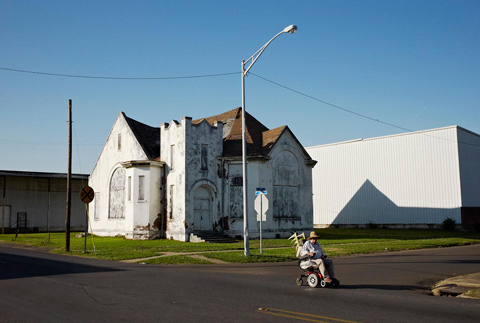 Whether it be a planned or photojournalistic approach, to me all good photography must incorporate the 'decisive moment', where everything aligns within the frame. What are you looking for, and what are you hoping to communicate by the moments you choose to photograph?
"My thought process while taking photographs is about what to include in the frame, and how to tie the frame together so that there is tension within the frame that holds the viewers attention long enough for them to look at what I am showing them. Camera focus, exposure and composition are all pretty much second nature during the process. While photographing I have no hesitation between my brain and the camera shutter, I follow the subtlest instincts to take a photo."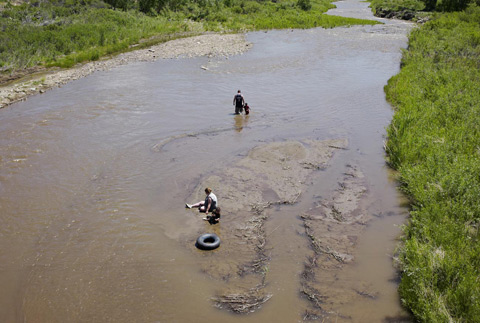 How would you summarize this time period in US's short history?
"Traveling the country I repeatedly came across social centers that had shifted into parking lots, main streets that had disappeared in the wake of big-box stores, and a country where soda has become cheaper than water. I encountered figures that walked with their heads hung low past a landscape covered in signs for credit repair, CEO Income from Home, vasectomy reversal, cigarette sales, fast food, and liquor stores.
"At a moment where obesity is at an all time high, it's often hard to find a meal cooked by humans and not machines. For a country with vast monetary resources, natural wonders, ethnic diversity, an entrepreneurial spirit, freedom of expression and thought, the country appears to be falling short."
Is this work an ongoing project?
"The U.S.A. photographs are an ongoing project. My goal is to show them in a book for future generations to reference this time period."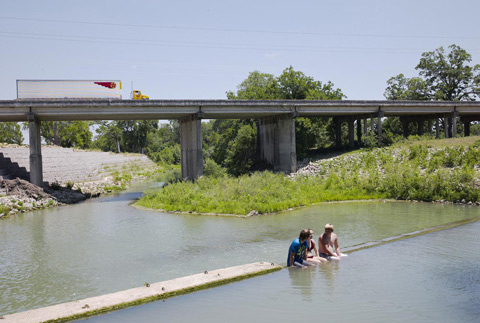 This post was contributed by photographer Mark Hartman.