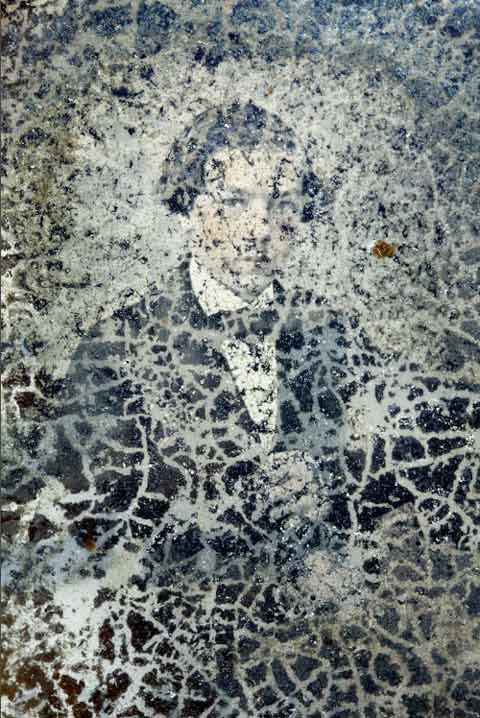 The Chemistry of Light is London-based photographer Tessa Traeger's response to a magical collection of 19th century photographs, negatives and camera equipment given to her by her great uncle in 1971. Within were early Daguerreotypes, waxed paper negatives, and large glass plates from the 1890s. Naturally, many of the contents were damaged; pieces of gelatin emulsion peeling away, chemical residue distorting what once was.
For Traeger, it's the damage and decay that is so telling and poignant—a powerful metaphor for the inevitable loss of the materials and rituals unique to darkroom photography as we move to digital technology. The collection rests as a ghostly, ethereal archive of times past with faded people and places embedded within. Lucky for us, Traeger breathes new life into her inherited time capsule, honoring the image, the craft and the history of analog.
The Chemistry of Light is on view at Purdy Hicks Gallery in London through February 21, 2013.