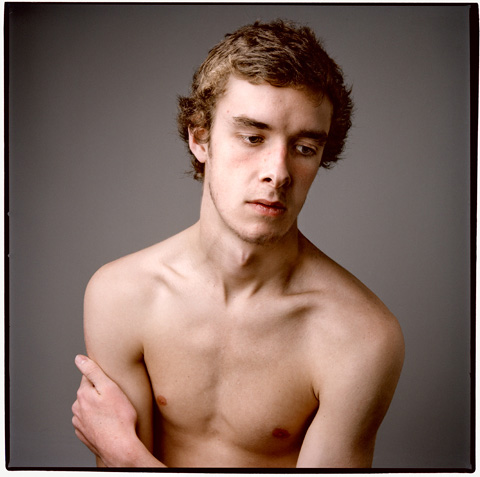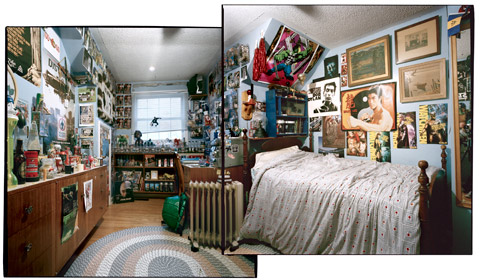 Olivia Johnston is a Canadian photo-based artist working primarily within the medium of film. What's particularly impressive about the young photographer is her ability to explore topics that are both intimate and far–reaching. She recently talked to us about her series 13 – 18: Boys, In Vitro & In Vivo.
What drew you to do a project about teenage boys?
"In my second year at the School of Photographic Arts in Ottawa (SPAO), I completed a large project where I interviewed and photographed women who had recovered from eating disorders, exploring the curious juxtaposition between the vulnerability implied by mental illness and the remarkable strength that is engendered in survivors.
"I finished my year empowered by this project, but interested in a new question: eating disorders manifest themselves at a very high rate in teenaged girls, so what is it that boys and men deal with? How do boys cope with the pressures of being a teenager?"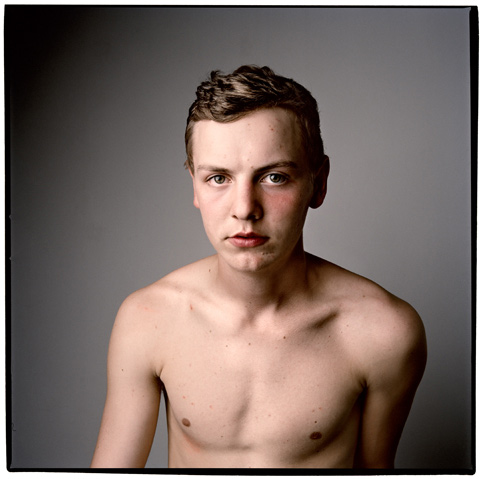 You photographed the boys outside of their bedrooms, removed from the personal space that represents so much of their individuality. Do you think the project would have worked as well if you had photographed them within their bedrooms?
"When I began this series, there were questions about taking the boys out of their environments—why separate the two? I was very certain that I did not want to photograph the boys inside their bedrooms, but I was not entirely sure why.
"Hindsight has helped to explain my reasoning here—the series would be very different if the boys were contextualized by their surroundings. By separating each boy from his space and isolating him in the setting of the studio, a more objective look at each subject is possible. Indeed, the bedroom becomes a subject in its own right. Their bedrooms are truly much more of a portrait of the boy than the image of the boy himself."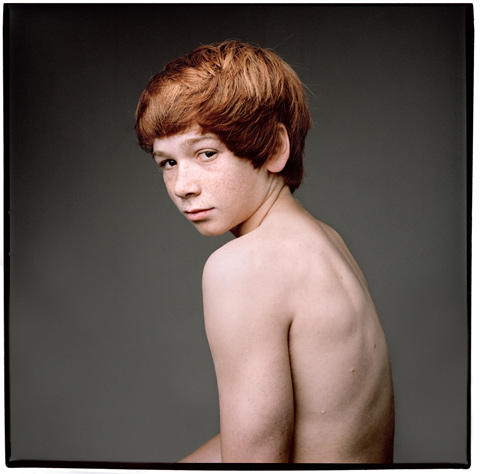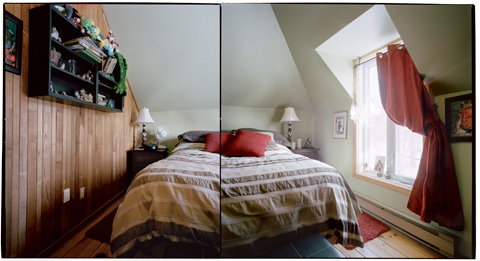 Rightly or wrongly, we often make judgments about people based on their style of clothing, yet you chose to photograph your subjects shirtless. What led you to this decision?
"The removal of clothing is a very intimate thing, and often it draws something singular from my subjects. By removing the clothing of my subjects, I transform my studio into a place where these boys are permitted, even forced, to become vulnerable. In taking away their clothing, they are literally stripped down to their essential parts—skin, hair, eyes. However "essential" these parts may be, they are inscrutable and thus nearly devoid of identity. I have stolen from the boy much that represents his character, relying on skin, eyes, and hair to inform the viewer as to his character."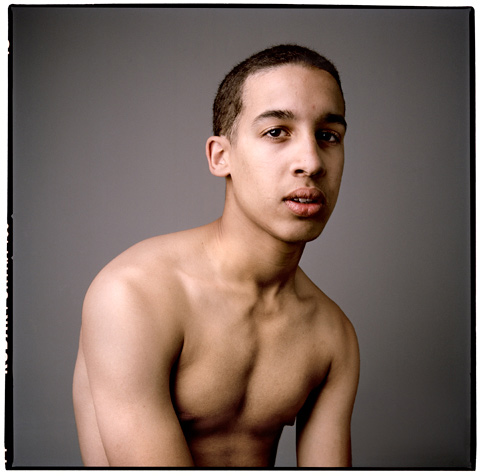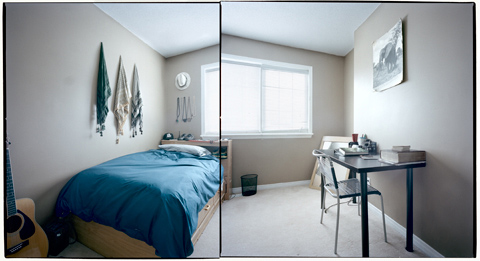 Since you chose to photograph the boys outside their bedrooms, I find I'm more comfortable "snooping" around this incredibly personal space. It is as if I have this privileged view. What was your experience as the photographer?
"I photographed each bedroom after having shot the portrait, so I had met each of the boys at least once before setting foot in any of their houses. All of the boys allowed me to go into their bedrooms on my own; only one stayed with me in the room while I took the pictures. Some of them were not even home when I did the shoots, so I was let in by their parents.
"I suppose this shows a degree of trust from my subjects, and certainly I did not physically "snoop" in their bedrooms; I left everything as I found it and remained on the fringes of their rooms. I only really allow myself to "snoop" in the same way my viewers are permitted to, by looking into these images after the fact. These images are moments in time, each room represented as it was on the day I photographed it."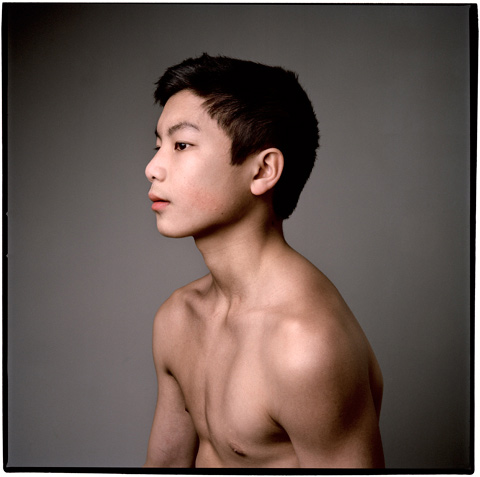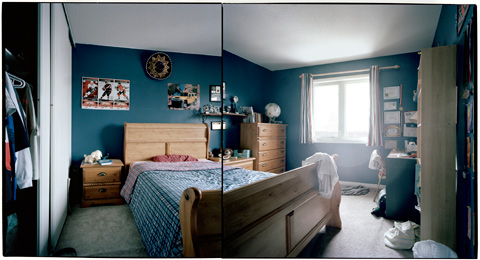 After doing this project, do you feel like you understand teenage boys any better?
"I'm not sure that I can definitively say that I understand teenage boys any better—they may have become even more complicated. I'm not sure this is necessarily a bad thing, either. It is important to become aware of the fact that grouping people together by age, or race, or gender does not help us to understand them further as individuals.
"However, since completing this project and experiencing an exceptional response to the work, I can say with certainty that it is a very important topic and requires further discourse. I hope that by exposing greater numbers of people to this project, a conversation about these issues will begin."
This post was contributed by photographer Vera Saltzman.