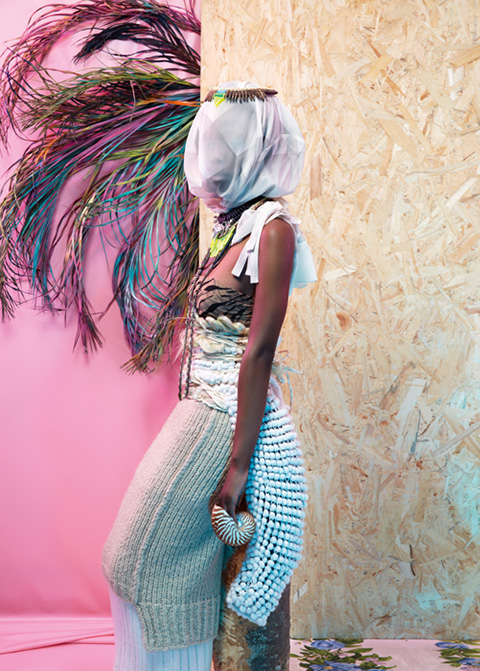 New York Magazine's The Cut sent Swiss photographer Namsa Leuba a trunk of designer clothes and let her run free with them. Leuba did just that, and then some. African Queens is the magnificently ornate and creative result—a high fashion representation of African statuettes.
Leuba, born to a Guinean mother, has been researching and exploring African identity throughout much of her work. Shot in Paris, Leuba selected her models from off the street and adorned her statuettes in the designer clothing that she modified in a variety of ways using rope, wooden planks and African-inspired artifacts. Her models channel the powers that such a statuette might represent; vitality, power, fecundity, protection.
Leuba is currently based in Paris and was chosen as one of British Journal of Photography's 20 photographers to watch in 2013.