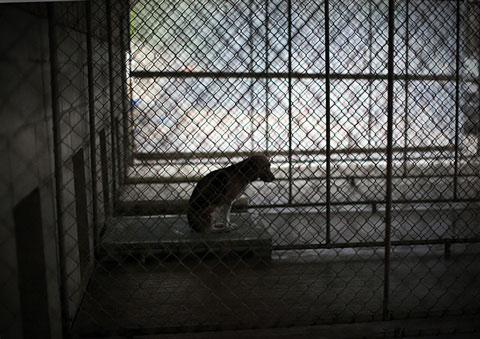 A beagle waits.
In the time it takes for you to read this statement, 15 pets will have entered into life in an animal shelter somewhere in the United States. Ninety percent of these animals are not spayed or neutered. Approximately half will be euthanized.

In North Carolina alone, the state in which I live, every year over 250,000 dogs and cats have to be euthanized because there is no place to put them. That is almost 700 animals every day, which I find shocking and heartbreaking. Although heroic efforts are made daily by animal control officers, shelter employees, veterinarians, and volunteers, they are faced with a Sisyphean task. This series explores the animals and aftermath of this epidemic, focusing on what remains when there are no regulations on breeding, spaying or neutering.— Mary Shannon Johnstone
North Carolina-based Mary Shannon Johnstone has spent the last three years photographing for a state owned animal shelter, one that takes in 40 new animals a day. While the photographs help promote the animals for adoptions, Breeding Ignorance has developed, an ongoing series in which Johnstone captures everyday shelter life of animals awaiting adoption and euthanasia. In this series, she addresses the tragic realities of animal overpopulation in hopes of provoking future change.
Johnstone currently owns six rescue animals and volunteers her time at the Wake County Animal Center and the Ruin Creek Animal Protection Society in North Carolina—both of which are very much in need of donations.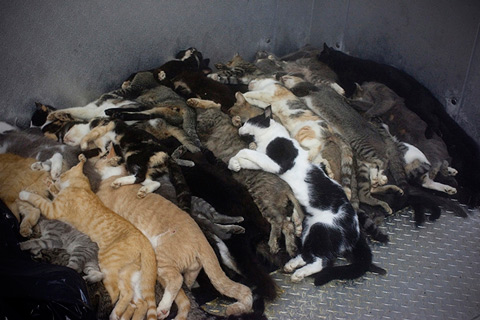 Cat carcasses are stored in a walk in freezer until they can be picked up and disposed of.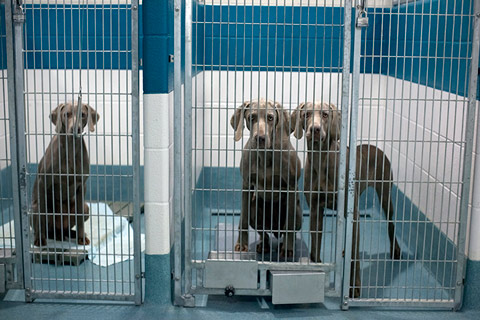 It is a myth that animal shelters are filled with mutts.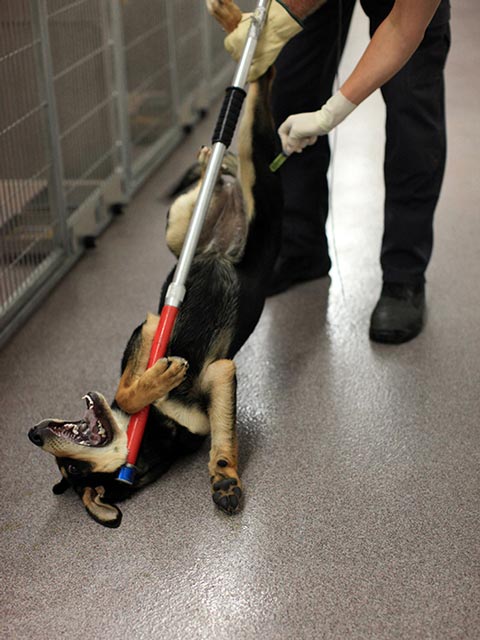 Cats and dogs are anesthetized before they are euthanized. Although the sedation does not hurt, many fight because they are scared.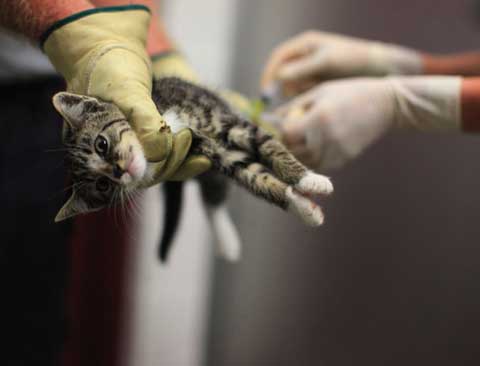 Kitten anesthetized before euthanasia.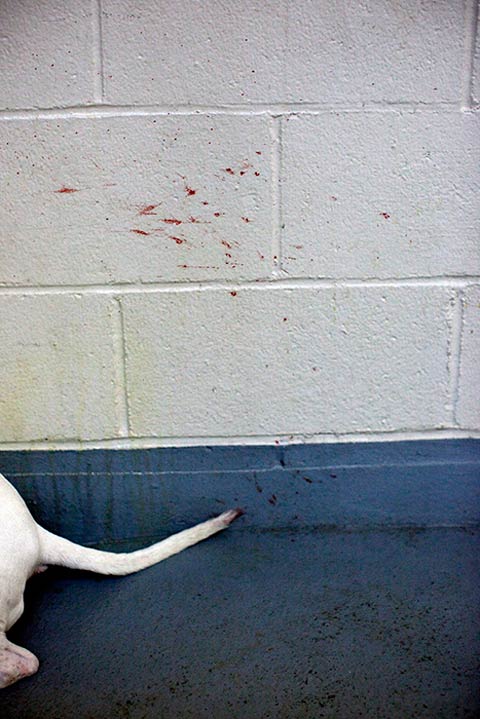 Too much tail wagging against a hard surface can result in a bloody-tipped tail known as "happy-tail".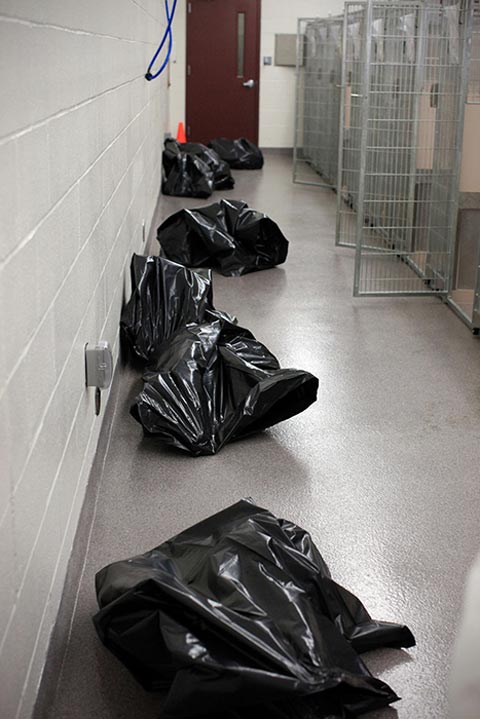 After dogs have been euthanized, their bodies are placed into large black plastic bags and their kennels are sanitized.