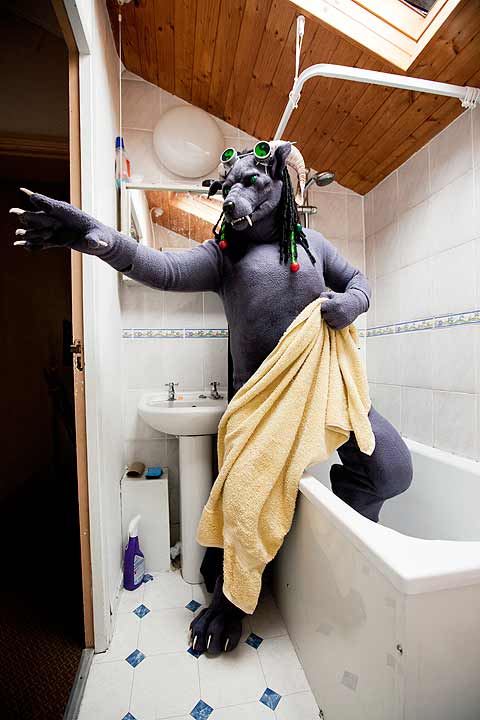 Zuki, a Gargoyle at home. Zuki lives in Milton Keynes and works in IT. Zuki owns a few suits, the gargoyle is just one of them.
First rule of Fur Club: don't reveal your identity. Second rule of Fur Club: don't talk to journalists.
British photographer Tom Broadbent has been getting to know various "Furries" throughout the UK for the last few years. Furries are everyday people, from bank managers to project managers to actors, who dress up in elaborate furry animal costumes and meet up to chat and hang out. Furry groups have been spotted walking around London's St. Paul's Cathedral and Millennium Bridge.
At Home With the Furries is Broadbent's ongoing project, born from a desire to capture the personal, everyday side of their lives without breaking that first Furry rule. Broadbent plans to exhibit and publish this unique series, so keep an eye out for that.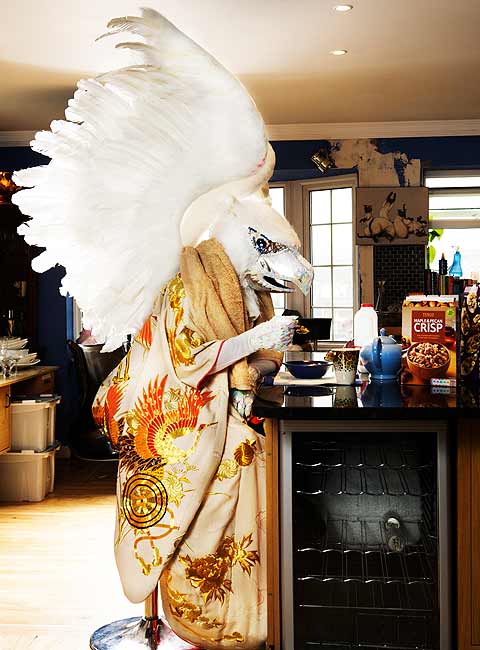 Chil, a disco gryphon eats breakfast at home. Chil is a project manager who lives in Brighton with his partner, Red Russell.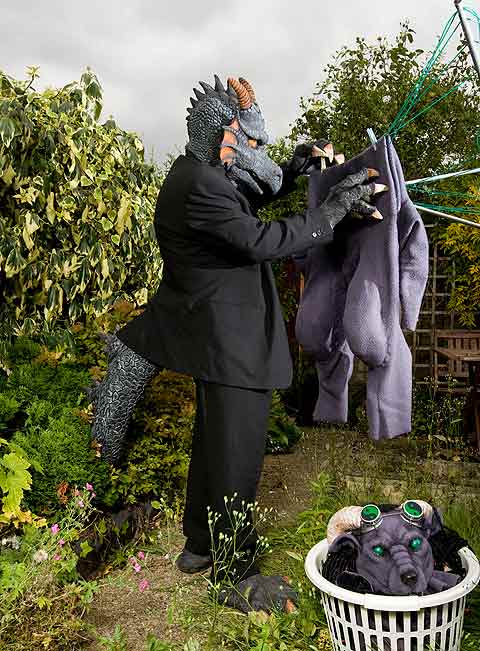 Ashram, a dragon in his garden. Ashram is one of Zuki's suits.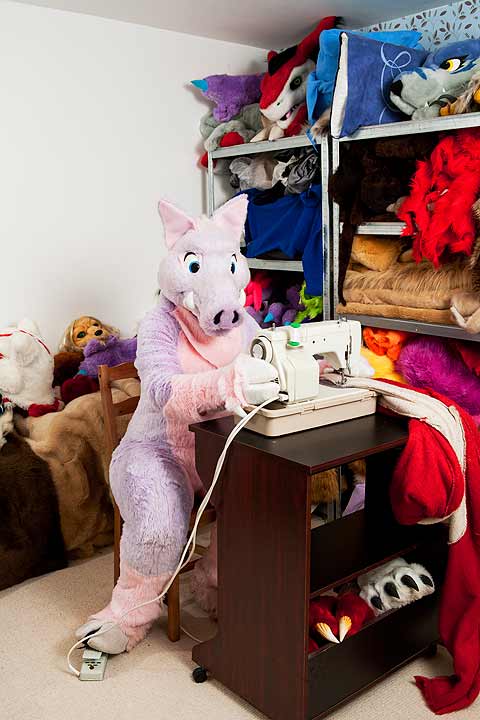 Broccoli, a pink boar works in fursuits for a living.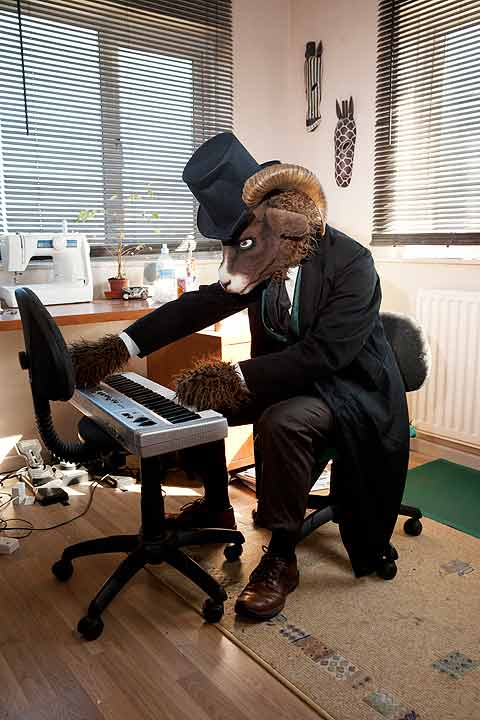 Isaambard Kingdom Brunel is a sheep who lives in Leicester. He works in IT systems.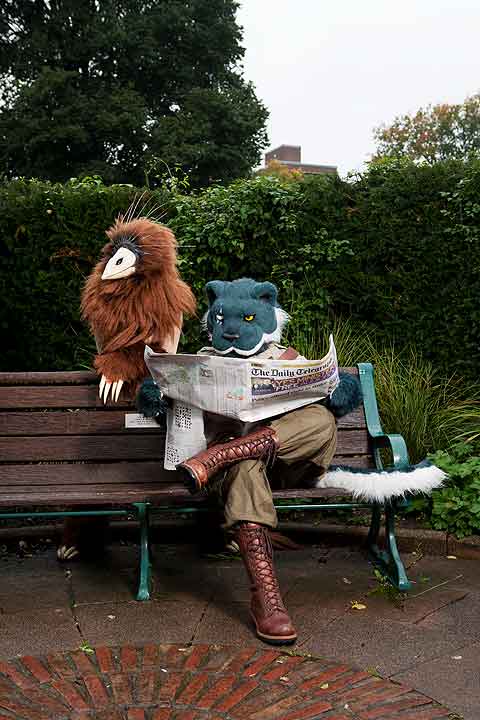 Kreek and Quartermane are a woodland nymph and steampunk lion respectively. They live together in Brighton.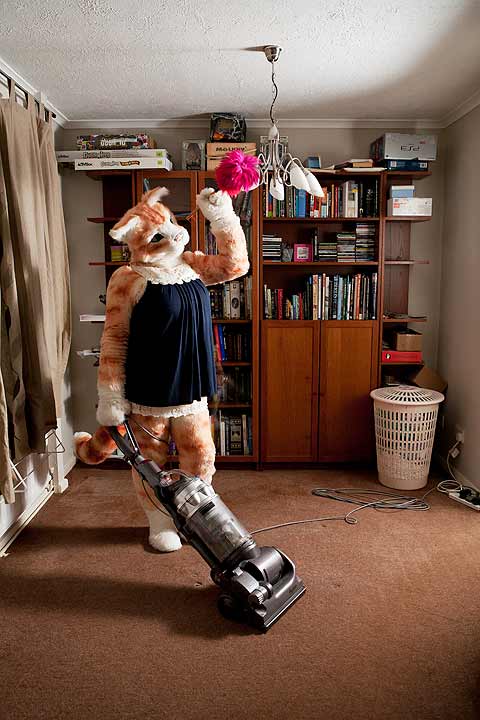 Rochelle is a cat. She lives in Leicester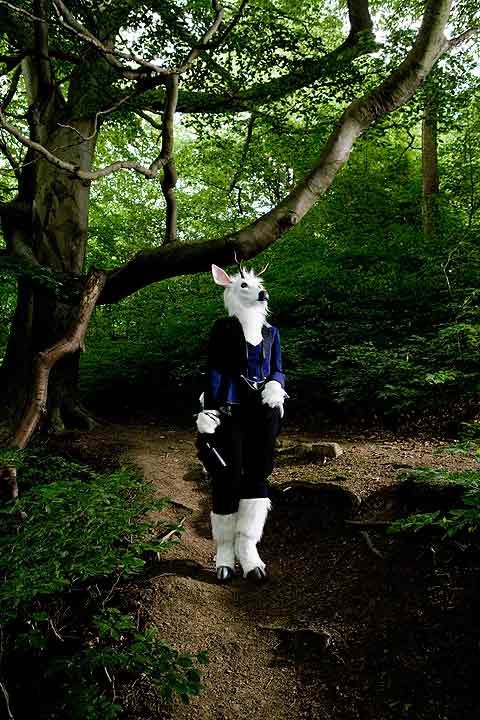 Moon, a deer in her local woods in Sheffield.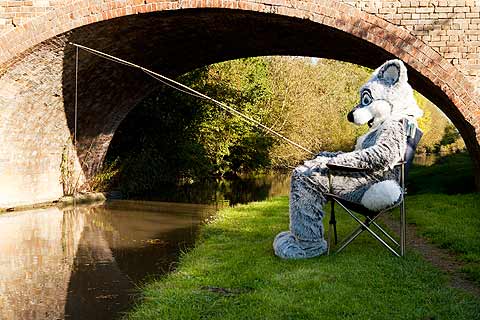 Twinkie is a North American Sea Otter and when he's not swimming and jet-skiiing he likes to go fishing.
This post was contributed by Sophie Chapman-Andrews, Head of Art Buying at McCann London