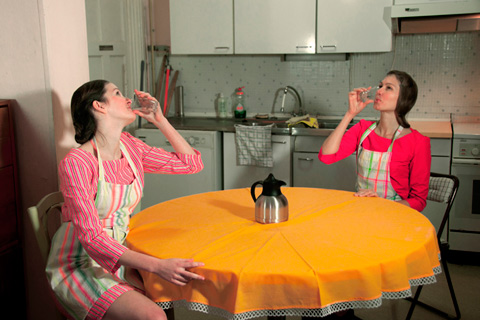 Nunsense unconventionally places two cloistered nuns into a brightly coloured 1950s atmosphere and clothing. The scenes explore what we do in a possibly hypocritical environment when we're not seen.—Memymom
Shot in a closed cloister in Belguim, Nunsense imagines the lives of the last two remaining nuns who actually lived there before it was emptied. The images play with the idea of these two women alone in a cloister, juxtaposing the playfulness and freedom that would surely ensue with the structure and routine that filled the space previously.
Memymom is a collaborative project between two Brussels-based photographers: a mother, Marilene Coolens, and her daughter, Lisa de Boeck.