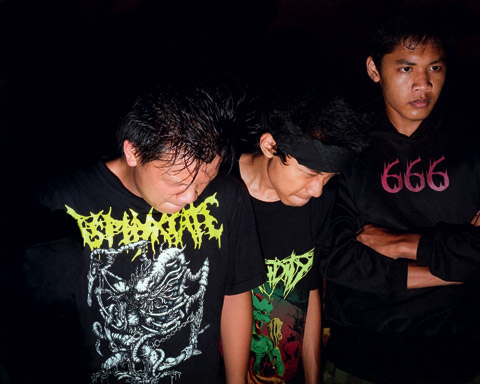 Photographer Jorg Bruggemann's book 'Metalheads' begins with a Susan Sontag quote: "It's good because it's awful."
Metal music, and the culture of its fans and followers, is one big middle finger to the concept of normalcy. It's a culture made of darkness, black T-shirts, screaming tangents, and mosh pits. And it's a worldwide phenomenon. Bruggemann, a photographer based in Berlin, traveled to seven countries to document the passionate fans of bands like Vader, Crucifixion and Death Vomit.
The book comes with a ten-track album filled with pumping, guitar-heavy riffs. The music is dark and imperfect, like people who are drawn to it and Bruggemann's documentation of them. Filled with Weegee-esque flash, harsh and unexpected compositions, the book showcases the powerful metal subculture across continents. Like Sontag's quote, the music and images are about awfulness ­­– blood smeared on a body or a fist in the face, but it's also about the goodness – a couple kissing in a tent before a show and the formation of lasting brotherhood of rebels.
Metalheads is published by Gestalten and is available for purchase through their shop.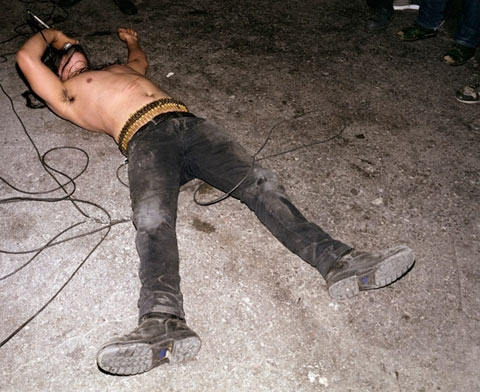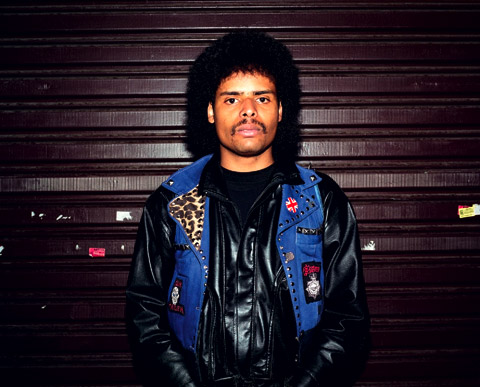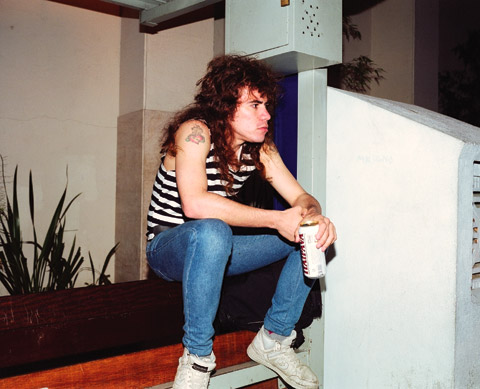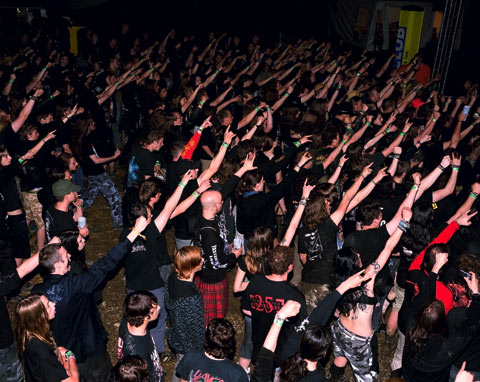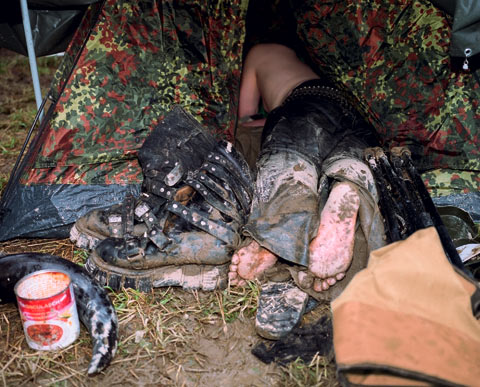 This post was contributed by photographer Greta Rybus.