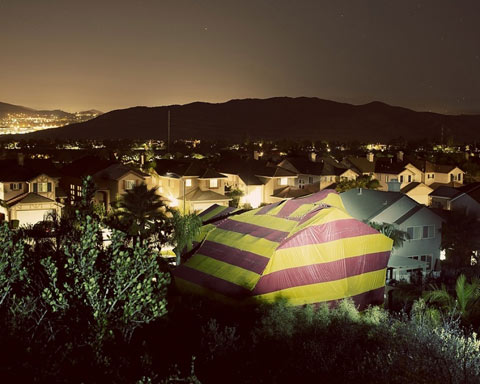 I was looking for uniqueness; homes near a street light, near a lit stadium, or perched on a hill or beneath one—something that made it different. I illuminated some homes with a high power flashlight placed directly above the lens.—Robert Benson
Tent fumigation is the process of covering a house with a nylon tent to remove pests, typically termites. Once the house is tented and sealed, gas is pumped into the interior, eradicating the pests without spreading the gas to others. The oddity of these circus tent-like structures appealed to California-based photographer Robert Benson, who scoured the streets of San Diego at night to create his series Tented Homes.
Finding the homes by chance was a challenge, so Benson contacted pesticide companies throughout the city. After assuring them he wasn't a thief, he received some help from two termite companies. He was given locations daily, taking a look at Google Street View before making the trek, and even accompanied workers a couple of times as they made tenting preparations. Benson photographed more than 35 homes and buildings throughout San Diego.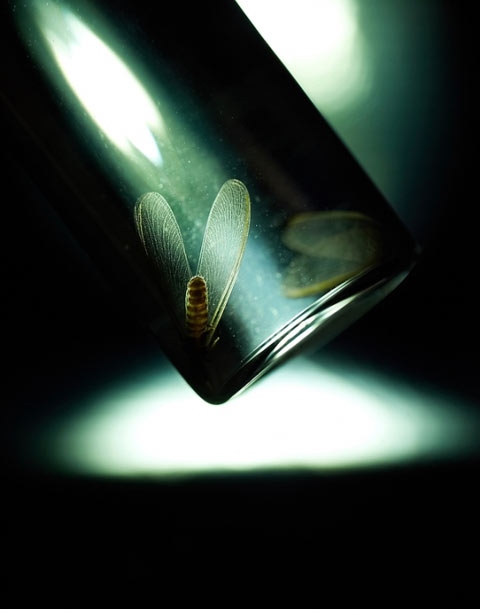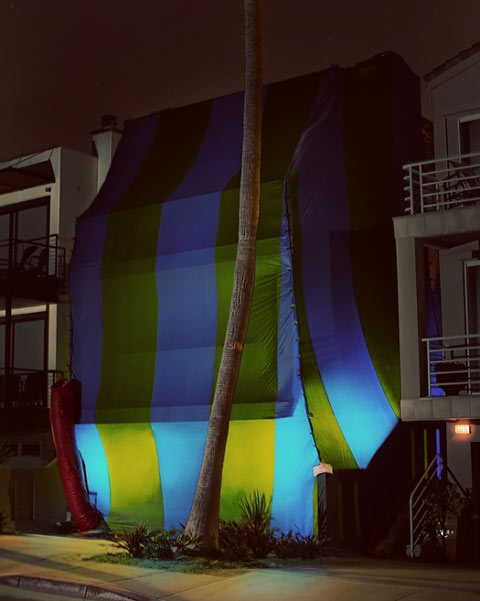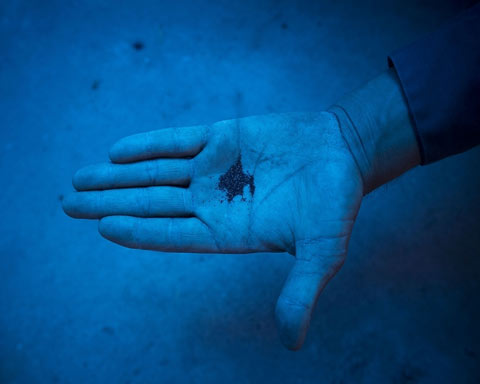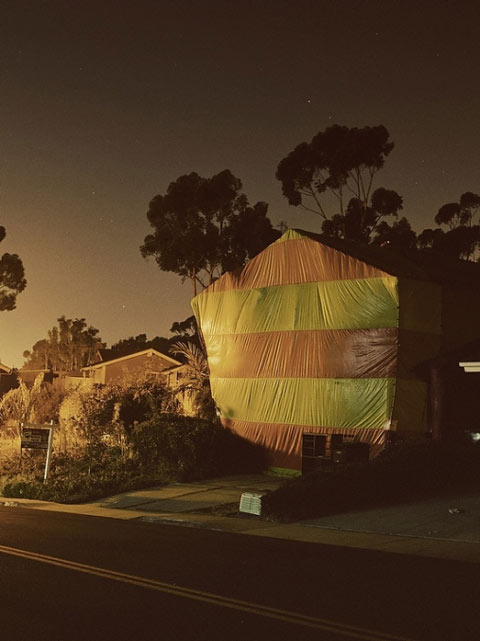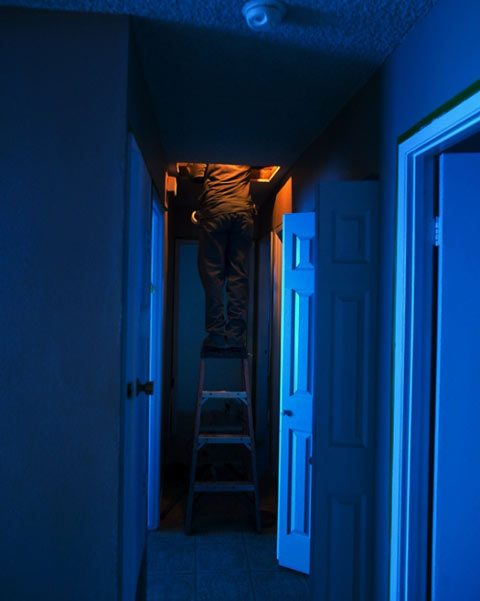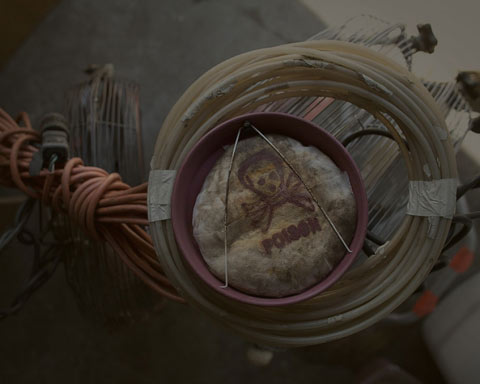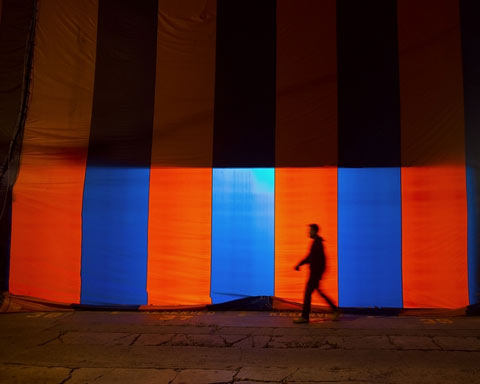 If you're a photographer, you can now promote your new series, website, gallery show, recent assignment, etc. on Feature Shoot for an affordable price. Find out about becoming a Spotlight Photographer here.