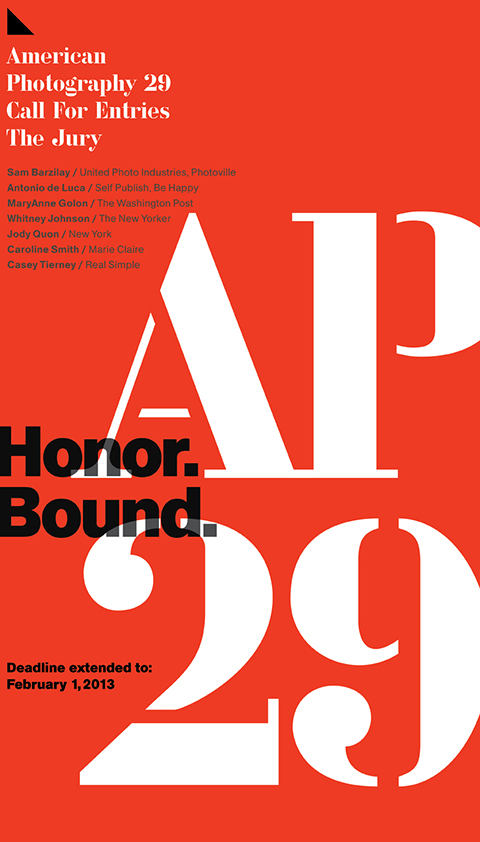 The American Photography 29 deadline is coming up fast! For those unfamiliar with American Photography, their annuals present an unparalleled opportunity for emerging talent to get their work seen alongside the best of the best. More importantly, they serve as as an invaluable resources for art directors, designers and editors to discover new talent.
The jury this year includes: Sam Barzilay, Creative Director, United Photo Industries; Antonio de Luca, Art Director, Self Publish, Be Happy; MaryAnne Golon, Assistant Managing Editor and Director of Photography, The Washington Post; Whitney Johnson, Photography Director, The New Yorker; Jody Quon, Photography Director, New York; Caroline Smith, Photography Director, Marie Claire; and Casey Tierney, Photography Director, Real Simple.
Submit your best work by February 5, 2013 to be considered for the printed annual and online in The Archive for thousands to see and search.