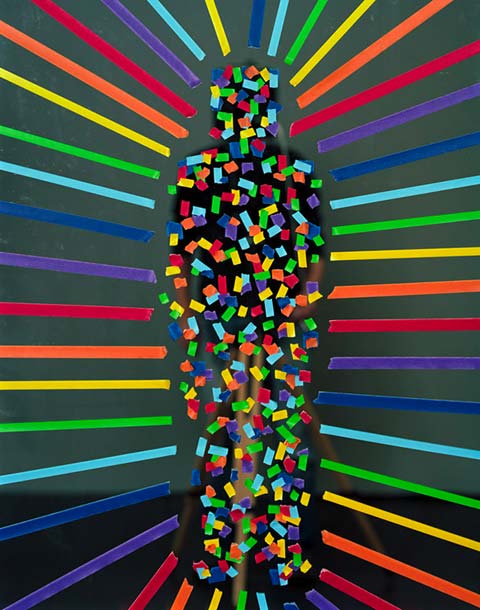 Akihiko Miyoshi's series Abstract Photographs explores the lines between art and technology and more specifically, photographic representation. Using coloured tape on a mirror and various props, Miyoshi has created something similar to before-and-after shots, by focusing on himself, as the photographer, which blurs the tape and creates a kaleidoscope-like effect, then focusing on the tape to show the simplicity of his tape work on the mirror.
Miyoshi says, in his artist statement, that his presence in the collection reminds his audience of "the presence/absence of the producer/author and the method in which the images were constructed and bring forth the complex issues regarding authorship in the digital world".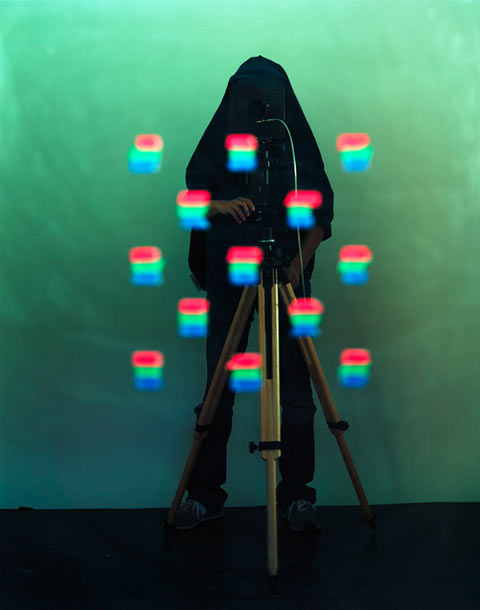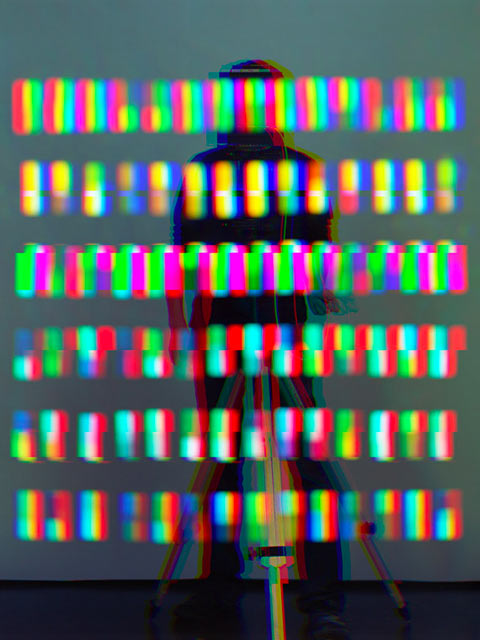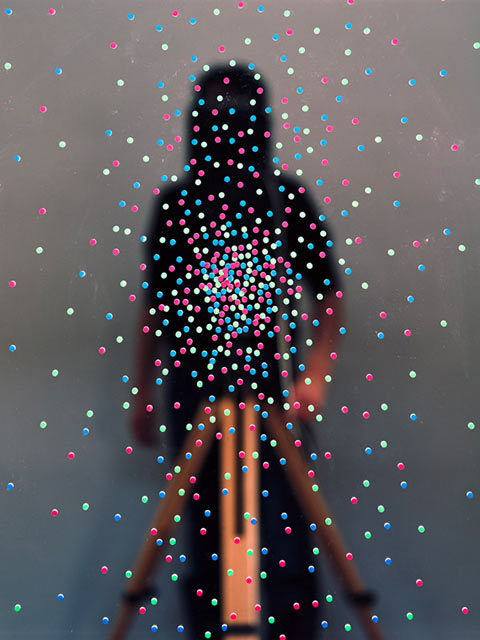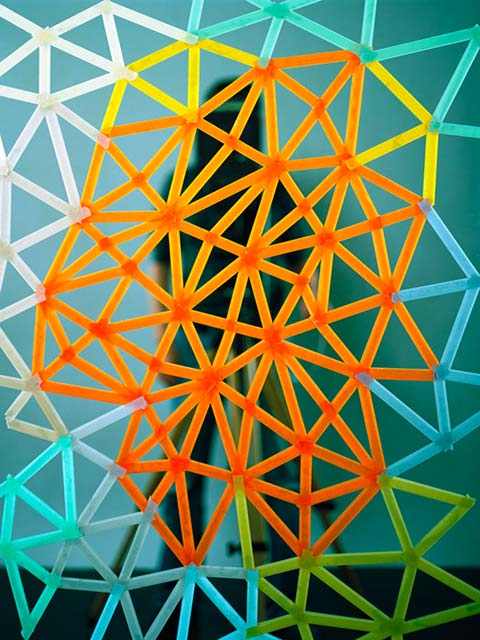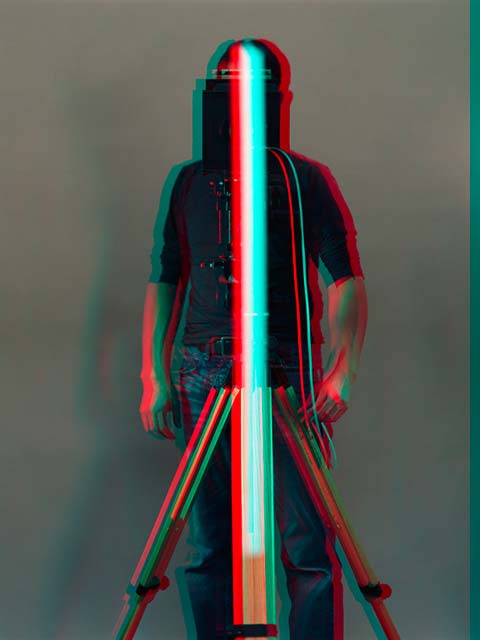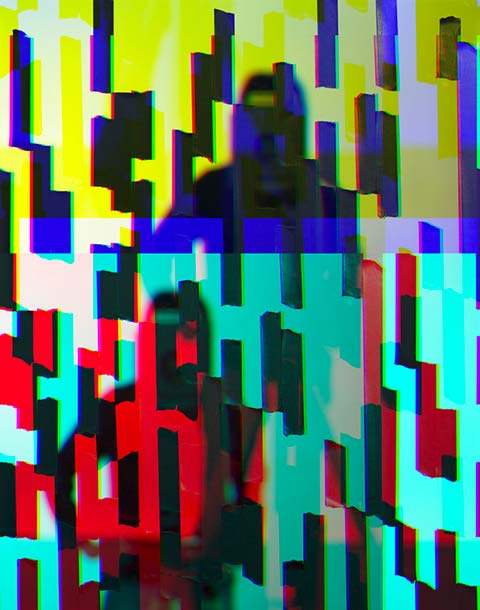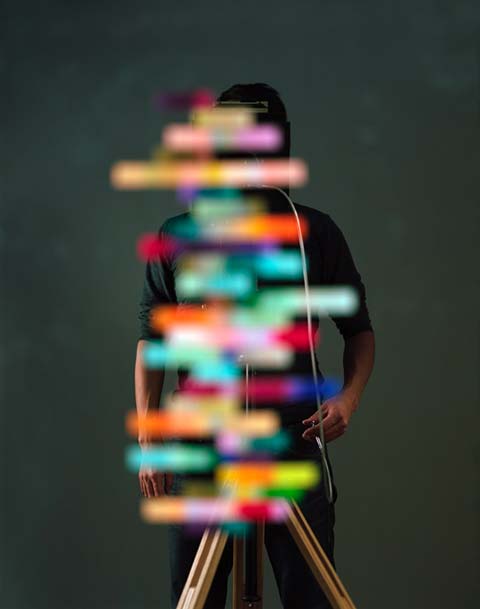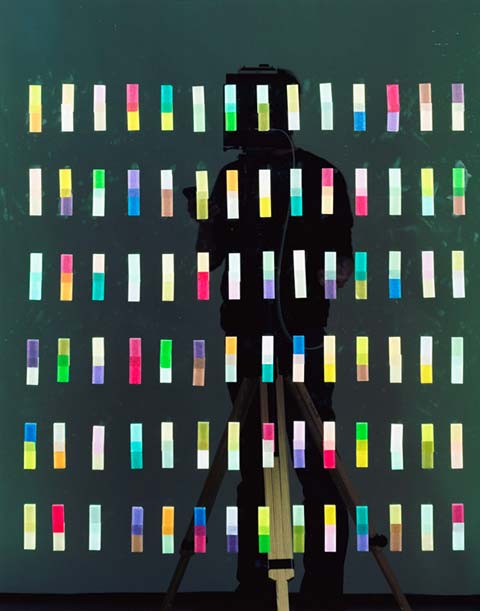 This post was contributed by Dana Lyons.
If you're a photographer, you can now promote your new series, website, gallery show, recent assignment, etc. on Feature Shoot for an affordable price. Find out about becoming a Spotlight Photographer here.