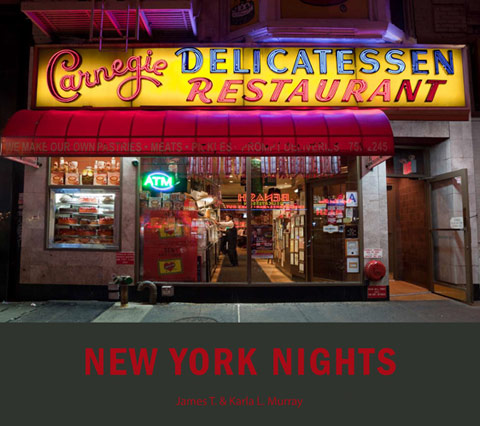 New York Nights / James and Karla Murray. The best selling authors of the popular photo book Store Fronts offer a stunning look at New York's vivid nightlife as they visit a unique selection of bars, restaurants, music venues, and shops, all complete with historical significance and after-dark aesthetics. Published by Ginko Press. Available through Amazon, $38.50.
Rineke Dijkstra: A Retrospective. This is the first comprehensive monograph on Rineke Dijkstra published in the U.S. Included is her early work of new mothers and bullfighters, a selection from Beach Portraits, and works from her long-going series Almerisa, which documents a young immigrant girl as she grows up and adapts to her new environment. Published by Guggenheim Museum. Available through Amazon, $34.65.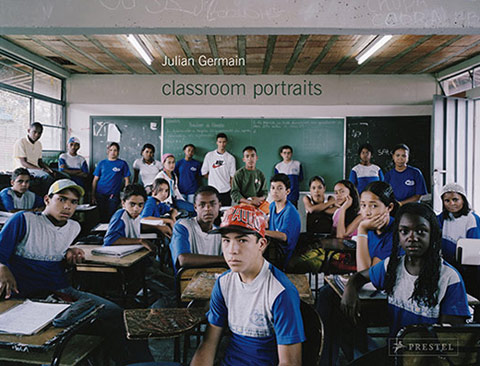 Classroom Portraits / Julian Germain. A collection of large-scale portraits of children and adolescents in their respective classrooms around the world. Published by Prestel. Available through Random House, $60.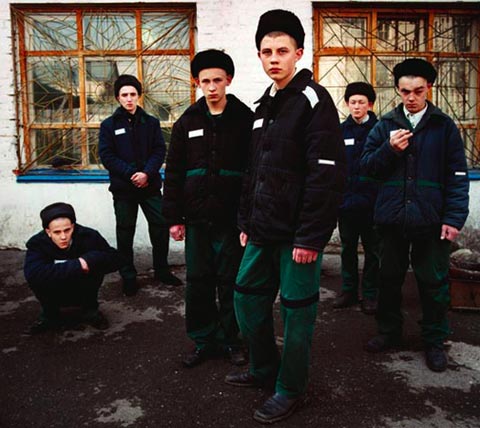 Sailboats and Swans / Michal Chelbin. "The images are about a kind of discomfort—theirs, hers, mine and ours. It is like an old fashioned staring contest—one guy looks at the other and the first one who blinks is the loser, except Michal Chelbin never blinks. Instead she captures with the click of a shutter. Chelbin is always looking, drawing what is hidden to the surface. She captures—we shudder". — A.M. Homes Published by and available through Twin Palms Publishers, $65.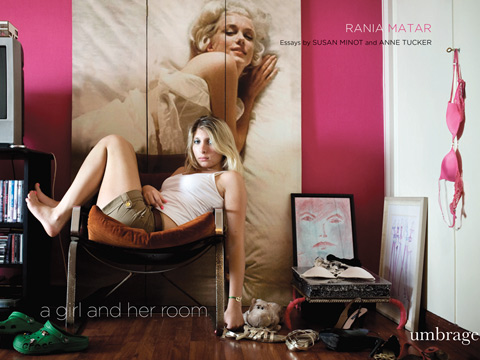 A Girl and Her Room / Rania Matar. A Girl and Her Room reveals the lives of girls from two distant worlds—the U.S. and Lebanon. The award winning photographer captures portraits in the girls' bedrooms, offering an intimate look at her subjects and the physical spaces that identify them. Published by and available through Umbrage, $40.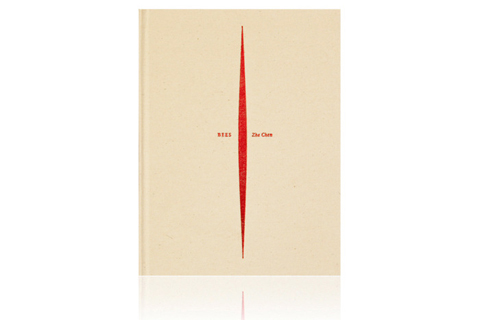 Bees / Zhe Chen. Chinese photographer Zhe Chen documents a marginalized group of people in China, who, faced with chaos, violence, alienation and loss, feel the need to self-inflict physical markings on their bodies to maintain a pure mind within. Co-published by Beaugeste Gallery and Zhe Chen. Available through Jia Zazhi, $48.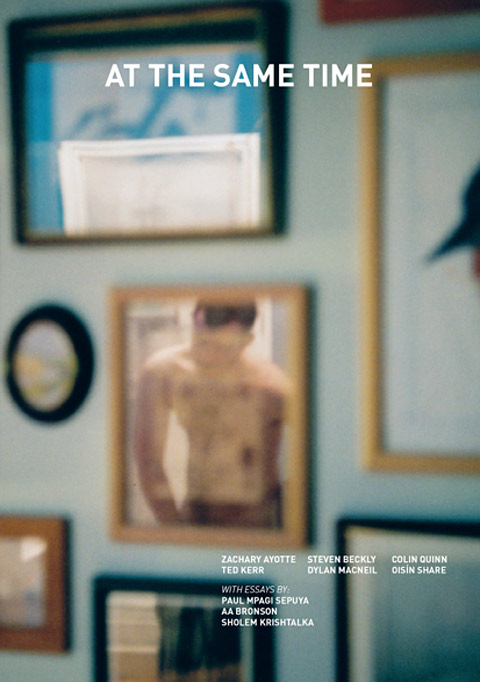 At The Same Time / Multiple Artists. At the Same Time is a collaborative photographic project between Toronto based Steven Beckly and Dylan MacNeil, Brooklyn based Ted Kerr and Zachary Ayotte, and UK based Colin Quinn and Oisín Share. The work explores the nature and progression of each of these couples' relationships from three different parts of the world. Self-published by the artists. Available through Big Cartel, $25.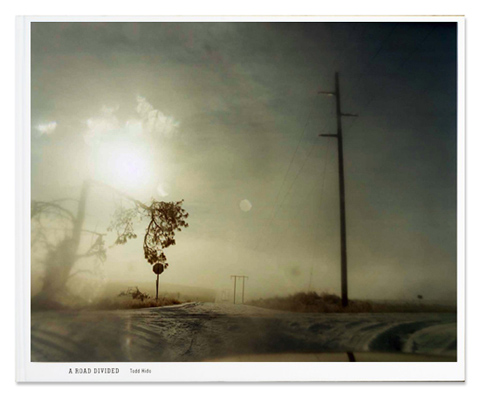 A Road Divided / Todd Hido. Traveling on lonely roads on the edges of town, Todd Hido captures poignant and cinematic images of the American landscape. He often shoots straight through the windshield, giving the stationary scenes a sense of presence and life. Published by and available through Nazraeli Press, $150.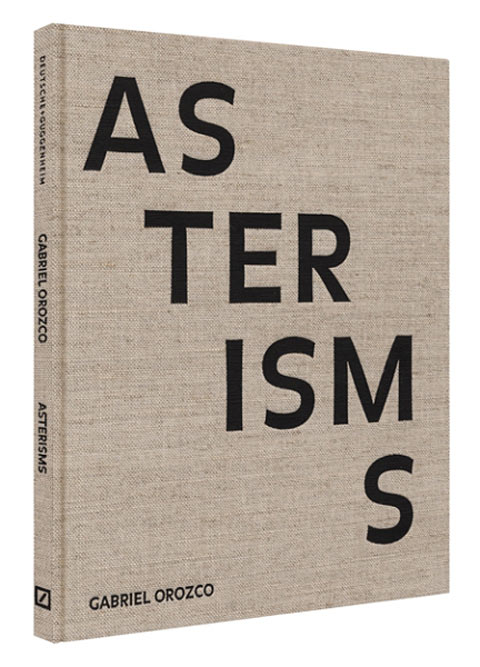 Asterisms / Gabriel Orozco. Asterisms is a two-part piece comprising thousands of items of detritus collected at two sites—a coastal wildlife reserve in Baja California, Mexico, and a playing field near the photographer's home in New York. The first piece, Sandstars, addresses the waste brought to the shores of the wildlife reserve by Pacific currents. The second piece, Astroturf Constellation, collects tiny bits of debris left behind by athletes and spectators in the astroturf of the playing field. The combination explores the relationship between the macro and micro and the tension between nature and culture. Published by Guggenheim Museum. Available through International Center for Photography, $55.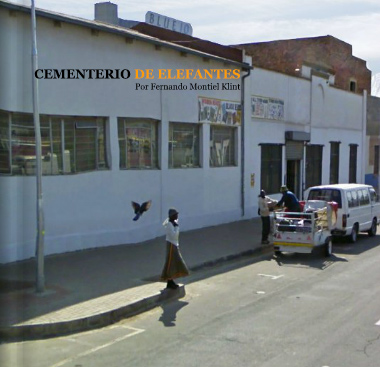 Cementario de Elefantes / Fernando Montiel Klint. A collection of images captured using Google Maps street view throughout different areas in Mexico. The photographer incorporates this different way of viewing to create visual memories of places he has yet to be in physically. Self-published by the photographer. Available through Blurb, $41.95.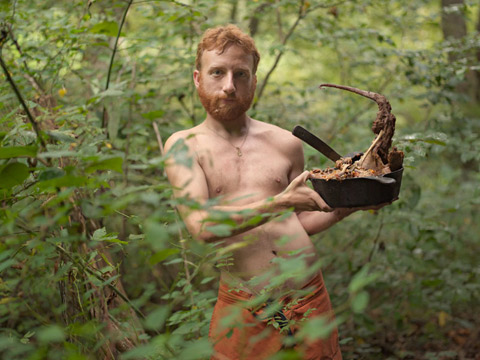 A Natural Order / Lucas Foglia. A Natural Order explores a group of people who chose to leave cities and suburbs to live off the grid in the rural southeastern U.S. While all were actively attempting self-sufficiency, none completely shut off the mainstream, and instead chose which parts of the modern world to partake in and which to avoid. Published by and available through Nazraeli Press, $60.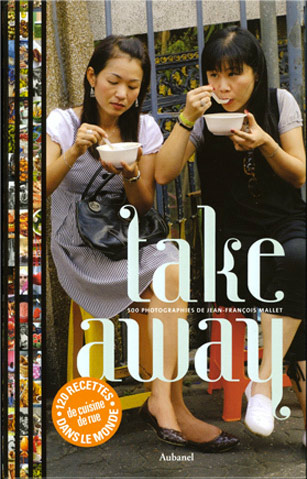 Take Away / Jean Francois Mallet. The French chef and photographer travels to 26 countries and across 5 continents compiling a visual document of what the world eats and capturing the culture of global street food. Published by Chronicle Books. Available through Amazon, $23.99.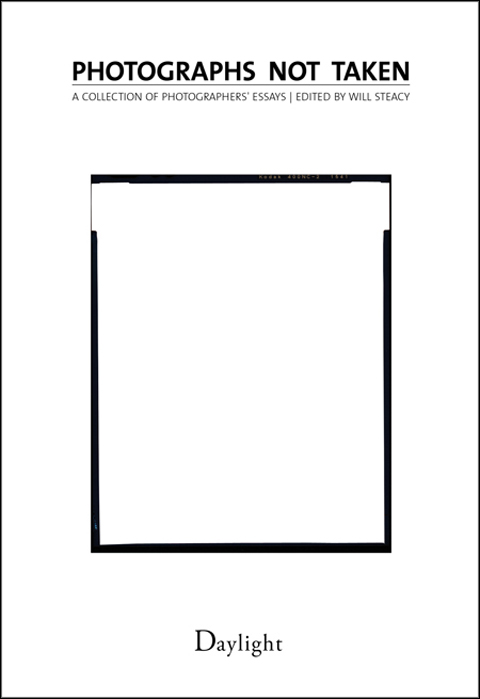 Photographs Not Taken / Edited by Will Steacy. A collection of essays by photographers about moments that never became a picture. Conceived and edited by Will Steacy, each photographer was asked to use words to recreate the image that never made it through their lens. Featuring contributions from over 60 photographers. Published by and available through Daylight, $14.95.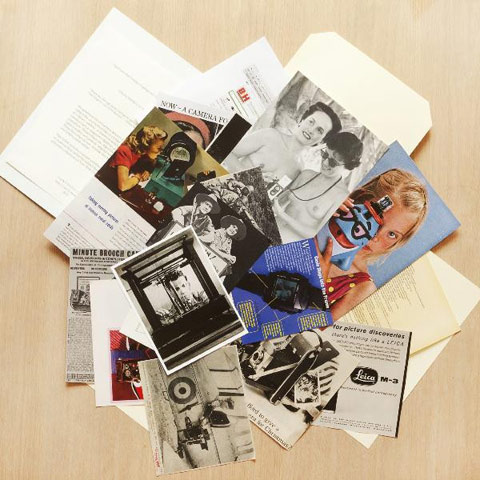 This Folder May Contain Clippings and Other Ephemeral Material / Liz Sales. This unique book is based on the idea of an ephemera file, a folder within the collection of a library, archive, or historical society containing loose material such as magazine and newspaper clippings, postcards and pamphlets. Each edition is different and includes combinations of images of material that was found filed under the subject heading "Camera" in various ephemera collections in and around New York. Published by and available through Conveyer, $75.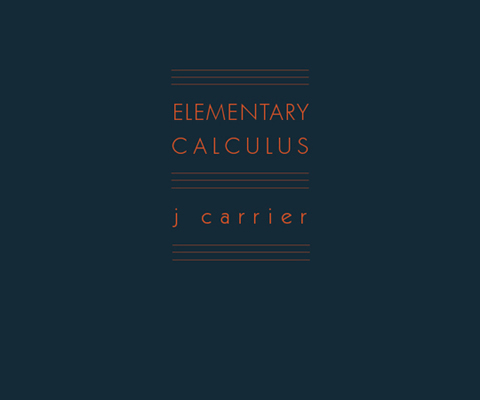 Elementary Calculus / J. Carrier. Elementary Calculus is a series of portraits, landscapes and still life photographs documenting migrants and refugees in Tel Aviv and Jerusalem. The work explores the distance between reality and desire; the wanting of what was and the hope for what is to come. Published by and available through MACK, $50.
Books were selected by Feature Shoot contributors.