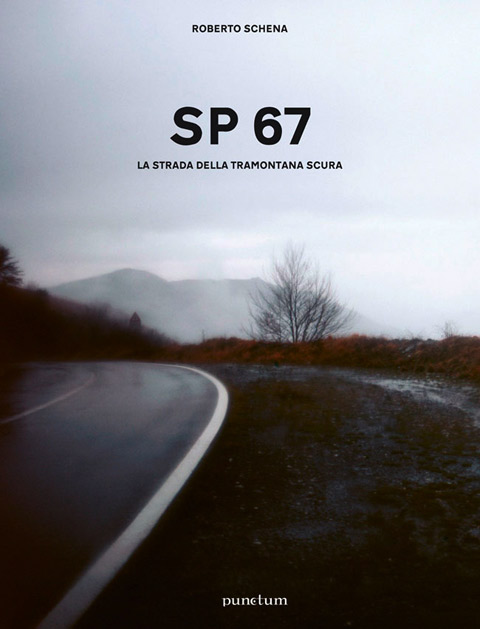 Roberto Schena's SP 67 is a book of photographs about being in-between. In between day and night, waking and dreaming, and the beginning and end of a journey. Schena spent three years documenting 13 kilometers of fog-shrouded, boar-filled forests between Italy's Genoa and Calcinara.
The bulk of the images are sandwiched between two short stories by Paolo Caredda. The first, the narrative of a contemplative lieutenant guiding his troops through the woods parallels Schena's subsequent imagery. In the second story, forming the epilogue, contemporary friends make discoveries on the fringes of city and wilderness. Long exposure images portray the motion of a frantic walk through the trees while still images capture the signs of life amidst the landscape. The sequencing of the photos is clever, carefully revealing the pace and timeline of Schena's strange and unnerving journey.
Schena is an Italian fine-art photographer based in Milan. Published by Punctum this year, SP 67 La Strada Della Tramontana Scura (The Road of the Dark North) includes 51 color plates.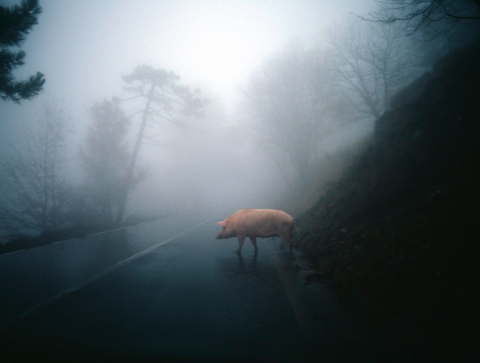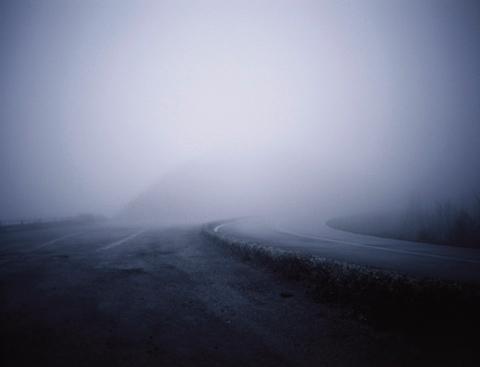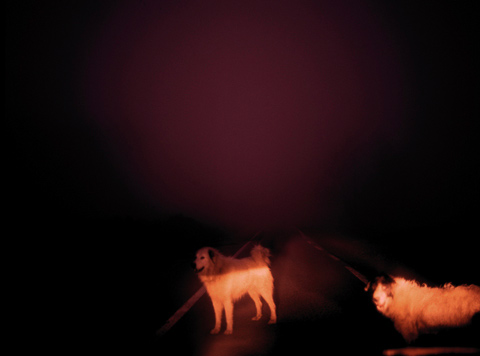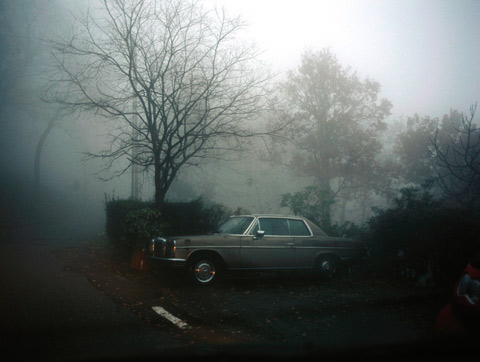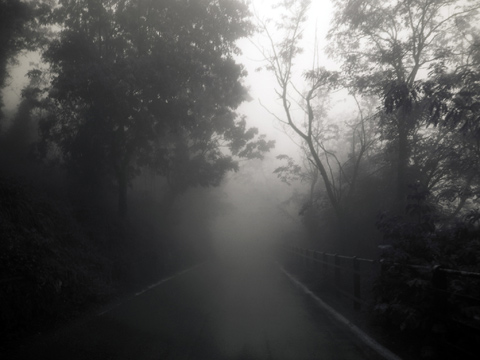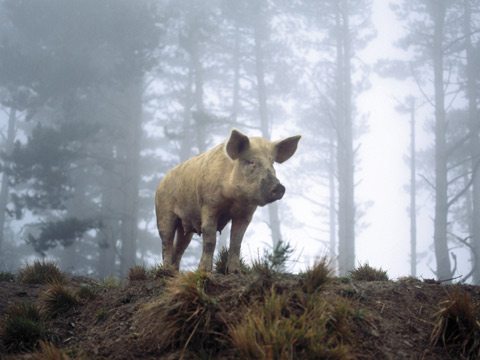 This post was contributed by photographer Greta Rybus.