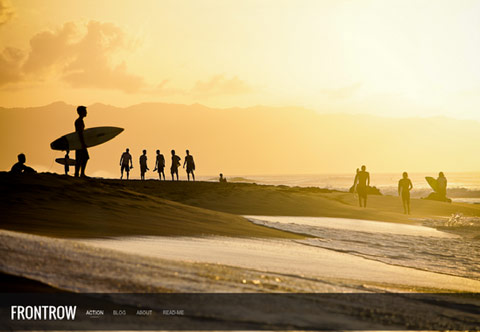 1. Photographers can choose from 18 high-end designed portfolio sites and blog templates which offer features such as full bleed images, horizontal sliders, and grid-based layouts.
2. Squarespace 6 is an all-in-one platform which means galleries, pages, and blogs are all inclusive.
3. Squarespace 6 templates are 100% customizable.
4. Photographers can connect their site with multiple platforms such as Twitter, Facebook, Pinterest, StumbleUpon, Instagram, and others.
5. Squarespace 6 templates make it easy to add, remove, position and edit images using their drag and drop feature. There is no need to learn HTML or any other programming language.
6. Uploaded images are automatically processed at many different sizes, so they look good on multiple devices.
7. It's simple to import content from Tumblr, WordPress, Blogger, and others.
8. Squarespace 6 offers ad free plans.
9. Editable page titles (great for SEO purposes) are an integral feature of the templates.
10. It's easy to test any of the templates with the free 14-day trial which includes 24/7 support.
*Squarespace is a Feature Shoot sponsor.