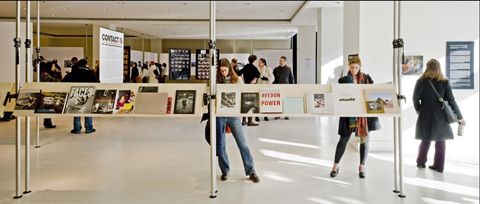 Now in its fifth year, the FotoDC Festival attracts over 40,000 photography enthusiasts that come from around the country to partake in seminars, portfolio reviews, exhibitions and events happening throughout the week. A total of 10 exhibitions and 12 weekend lectures will run from November 9-18, 2012. We've compiled a list of our top 10 events, exhibitions and seminars not to be missed.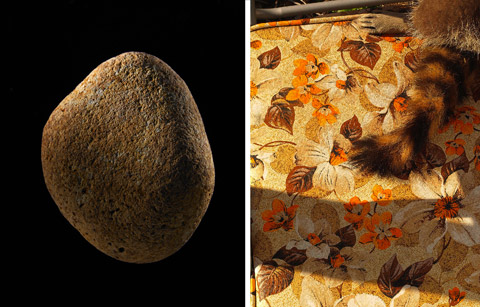 Rocky Raccoon: (L) Andrew Hall; (R) Jesseca Davis
EXHIBITION: Come Together, November 9-18, 2012 (11:00-6:00 PM); The Warner, 1299 Pennsylvania Avenue, NW Washington, DC
Curated by Alison Zavos and Amanda Gorence.
Come Together, a group photography exhibition featuring 18 prints by 18 photographers, is a mash-up of contemporary imagery that visually alludes to song titles by The Beatles. The experience of viewing the show can be likened to a Beatles-themed game of charades, but using photos to invoke an interactive element, even if the challenge is only going on inside the mind. Accessible and lighthearted, the exhibition offers a unique perspective on one of the most popular bands of all time.
EXHIBITION: A Survey of Documentary Styles in early 21st century Photobooks, November 9-18, 2012 (11:00-6:00 PM); The Warner, 1299 Pennsylvania Avenue, NW Washington, DC
Curated by Darius Himes and Larissa Leclair.
The exhibition draws from the Indie Photobook Library's collection and features 70 photobooks along with a selection of photographs from the books (Eliot Dudik, Matt Eich, McNair Evans, Erica McDonald, Michael Jang, and Lacey Terrell) selected by Gwen Lafage (Founder, Gallery Carte Blanche). The exhibition looks at the "documentary tradition" through the lens of a 21st century, global photographic community in which the lines between journalism, art and the long-term documentary project have blurred, morphed and continue to feed off of each other.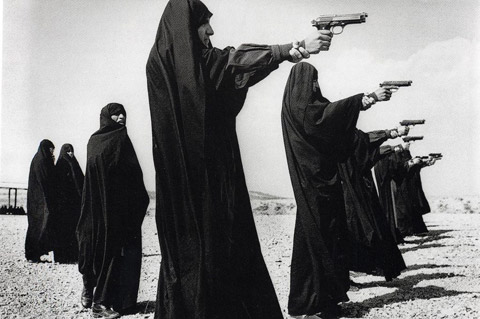 Photo © Jean Gaumy / Magnum Photos
EXHIBITION: 101 Photos for Press Freedom, November 9-18, 2012 (11:00-6:00 PM); The Warner, 1299 Pennsylvania Avenue, NW Washington, DC
For Reporters Without Borders' 25th anniversary, the Magnum Photos Agency offered the organization the use of 101 photos in a publication dedicated to the cause of press freedom. These pictures trace the course of political history through the last century, from the Spanish Civil War in 1936 to Haiti in 2010. The collection includes world famous pictures taken by Robert Capa, Henri Cartier-Bresson, Raymond Depardon and Elliott Erwitt, among others.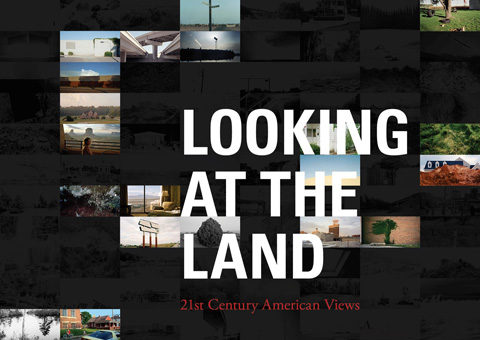 EXHIBITION: Looking at the Land — 21st Century American Views, November 9-18, 2012 (11:00-6:00 PM); The Warner, 1299 Pennsylvania Avenue, NW Washington, DC
Why do people photograph places? What compels artists to make images of the land? Are their intentions similar or different than previous generations? Looking at the Land: 21st Century American Views seeks answers to these questions. Earlier this year, the Museum of Art, Rhode Island School of Design commissioned FlakPhoto.com creator Andy Adams to produce a digital exhibition of 21st Century American landscape photography to accompany a historical survey exploring the genre. A selection of 20 of these images will be featured in print at this year's FotoWeek DC Festival of Photography.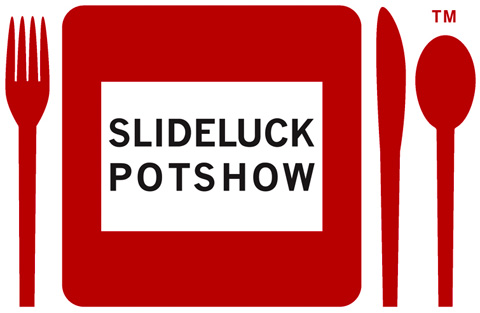 EXHIBITION: SLIDELUCK DC VIII, November 11, 2012 (7:00 PM- 12:00 AM); Malmaison, 3401 Water Street NW, Washington, DC
This Slideluck will be in collaboration with FotoDC, and will be located in Malmaison, a new (and huge) restaurant/bar/arts space opening in Georgetown.
Slideluck is a New York City-based, non-profit arts organization that provides an opportunity for artists and arts-appreciators to gather around food, friends, and artwork for an unforgettable night. The evening begins with a bountiful potluck dinner and then the lights are dimmed, the crowd is hushed, and a spectacular slideshow showcasing the work of 20 local photographers commences.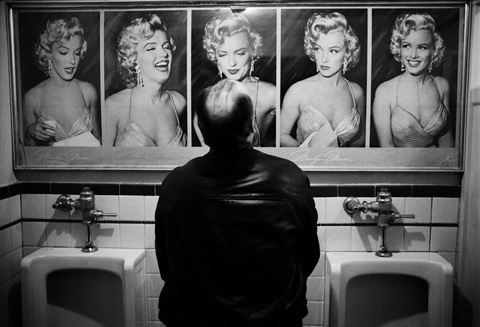 EXHIBITION: Craig Semetko Gallery Opening, November 15, 2012 (7:00-9:00 PM); Leica Store, 977 F Street, NW, Washington, D.C,
Renowned photojournalist Craig Semetko's unique, and often humorous, images of everyday situations found in his book 'UNPOSED' will be on view at the Leica Store during the opening.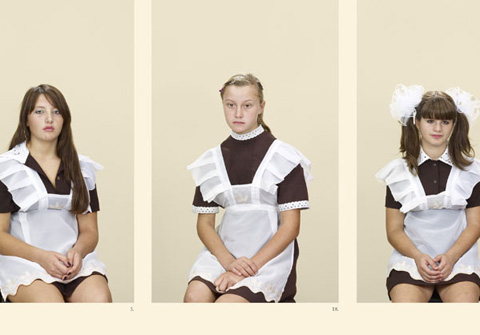 Photo ©Taryn Simon
SEMINAR: Newman Distinguished Visiting Artist Lecturer in Photography: Taryn Simon, November 8, 2012 (7:00-8:00 PM); The Corcoran Gallery of Art, 500 17th Street, Washington, DC
Taryn Simon produced A Living Man Declared Dead and Other Chapters I-XVIII over a four-year period (2008–11), during which she traveled around the world researching and recording bloodlines and their related stories. "In each of the 18 chapters," the photographer has explained, "you see the external forces of territory, governance, power, and religion, colliding with the internal forces of psychological and physical inheritance." She chose a wide variety of subjects, including feuding families in Brazil, victims of genocide in Bosnia, the body double of Saddam Hussein's son Uday, and the so-called living dead in India. The exhibition is on view at the Corcoran November 10-February 12, 2013.
SEMINAR: Visual Storytelling With Passion and Purpose With Ed Kashi, November 16, 2012 (10:00-5:00 PM); Goethe Institut, 812 7th Street Northwest, Washington, DC
The digital age is giving documentary photographers and photojournalists extraordinary new ways to tell stories with greater authorship and control. This intensive workshop will allow attendees to share work in an intimate session to learn about how to create a personal documentary project for publication, books, exhibitions and websites.
SEMINAR: STRATEGY & CREATION – November 11th, 2012 (10:00 AM-1:00 PM); Goethe Institut, 812 7th Street Northwest, Washington, D.C.
This three-hour workshop led by photographer Aline Smithson is geared to beginning and emerging photographers. During the session, we will explore how to develop ideas for projects by examining the fine art market and by exploring the context of award-winning or meaningful portfolios. Portfolios will be presented to also help explain contemporary genres of photography, touching on categories that are often offered in competitions or magazines, and we will look at what kinds of work fits into what kind of market. In the workshop, we will also not only discuss how to create a portfolio but in addition, how to present a body of work to the fine art market, focusing on your ability to articulate your work and produce quality photographs.
SEMINAR: PDN's 30: Strategies for Young Working Photographers – Moderated by Holly Stuart Hughes, PDN Editor, November 11th, 2012 (2:00-5:00 PM), Goethe Institut, 812 7th Street Northwest Washington, D.C.
Panelists – PDN Photographers: Rebecca Drobis & Mark Mahaney and National Geographic Sr. Photo Editor, Alice Gabriner.
Photo District News will bring together three of the PDN's 30 emerging photographers from different genres to offer their advice on launching careers in photography. The Photographers will share specifics about how they got to where they are today, their first big breaks, how to build clientele and contacts, and lastly how they found their photographic voice that sets them apart. In addition, an experienced creative who hires photographers will offer valuable advice on the best ways to approach clients, and how to win their trust.