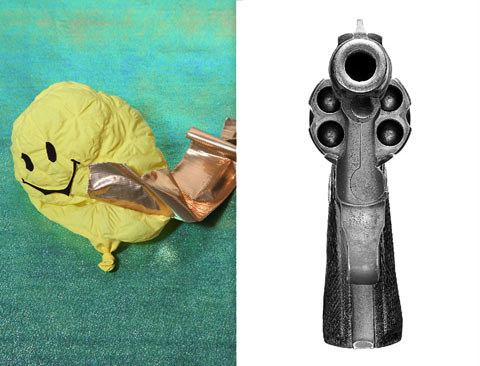 Happiness is a Warm Gun: (L) Brandon Juhasz; (R) Peter Andrew
When planning for this exhibition, Come Together (opening tomorrow at FotoWeekDC), co-curator Amanda Gorence and I knew it would be showing at a time when the nation would be divided: half of us breathing a sigh of relief in reaction to the election results, with the other half wanting to leave the country. [Click on images to bring them up at a larger size.]
With this in mind, we wanted the theme of the show to be fun and lighthearted with a universal appeal: our attempt to make viewers forget about politics, Syria, Iran, the economy and impending holiday madness, if only for a few minutes. Randomly, we came up with the idea of doing a Beatles-themed exhibition with the reasoning that The Beatles, a band still relevant and popular after all these years, bridges generations and political parties.
For the exhibition, we've taken photos from 18 different photographers (hailing everywhere from Singapore to Dallas) and paired them up in order to make up a well known song title from The Beatles. There are no titles at the exhibition, so the challenge lies with the viewer to try and figure out what song title each photo set corresponds to (there is a key at the very end).
In order to cover all bases, some of the song titles are easier to figure out than others, as we all have varying degrees of Beatles knowledge. One of the easier ones (we think) is "Rocky Raccoon" (pictured below). But when testing them out, we find that even Beatles walking encyclopedias are stumped on a few.
All work in the exhibition is for sale. If you are unable to make the show and are interested in seeing the entire exhibition and a price list, please contact me for details ([email protected]).
FEATURING: Sarah Wilmer, Brandon Juhasz, Rogier Houwen, Burcu Avsar, Peter Andrew, François Trézin, Jamie Chung, Kathryn Parker Almanas, Jess Gough, Noah Sheldon, Jesseca Davis, Parsley Steinweiss, Jonathon Kambouris, Andrew Querner, Laurisa Galvan, Matt Henry, Steven Paneccasio and Andrew Hall.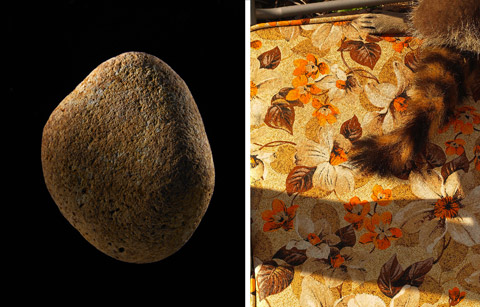 Rocky Raccoon: (L) Andrew Hall; (R) Jesseca Davis

Golden Slumbers: (L) Laurisa Galvan; (R) François Trézin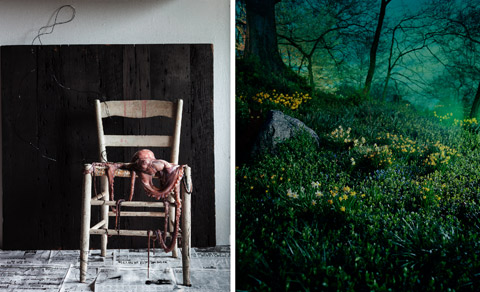 Octopus's Garden: (L) Burcu Avsar; (R) Sarah Wilmer

Lucy in the Sky with Diamonds: (L) Rogier Houwen; (R) Parsley Steinweiss