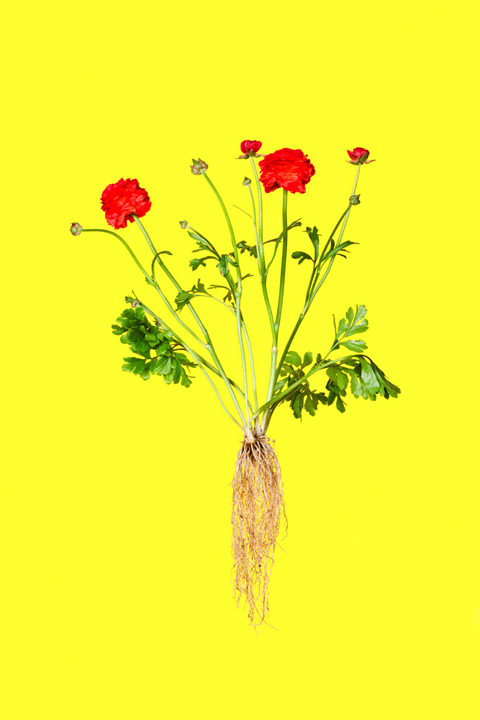 William Rugen is a Seattle based photographer. Known for his projects "Western Dioramas" which explores man's relationship with the vast American west, and "Consumed" in which he documented every single thing he ate over the course of one year, his most recent project "New Botanicals" was exhibited at Seattle's Core Gallery in the spring of 2012.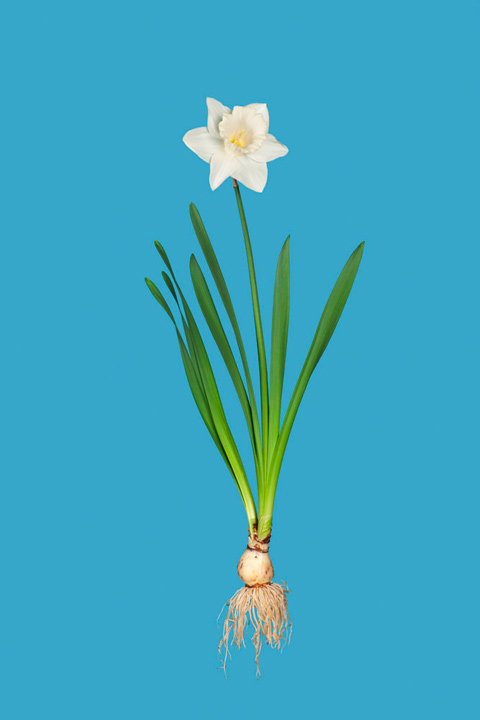 Can you please introduce us to "New Botanicals"?
"New Botanicals" is an homage and graphical update to the classic botanical prints from the 18th and 19th century. I have a background in biology and have always had an affinity for scientific illustrations.
"There is a great cross-pollination (no pun intended) of art and biology in those prints that I wanted to somehow capture. I was trying to find a balance between the grace of the visible plant and the mechanics of its growth engine, the roots. I like the idea that this amazing object could not exist without the inelegant tangle that is just out of sight. It is a reminder that everything of beauty or value requires a certain amount 'ugliness' to come to fruition."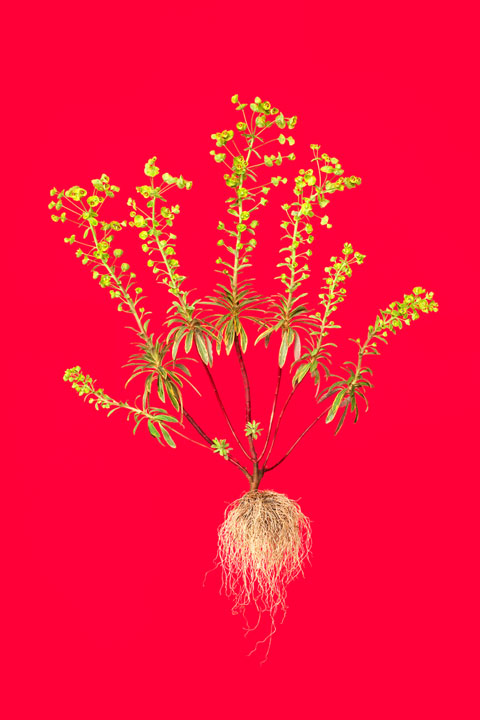 Can you tell us a bit about your process? How did you go about making these images? Did your artistic approach change or evolve over the course of the project?
"Although there is a heavy digital component to this work, I tried to photograph the plants as a finished product. First they were carefully selected for shape and condition, then the roots were exposed and cleaned with a thorough washing (taking anywhere from 5 minutes to an hour), the plant was suspended in front of a colored sweep and carefully pruned and physically manipulated in an attempt to match the look and feel of a botanical print. I had to work fairly quickly during the portion as the plants can only take so much abuse before it starts to wilt. The file was then moved into photoshop where the background color was flattened and a mask of the plant and roots was created.
"Finally, if the plant survived the ordeal, it ended up in my wife's garden. Survival rate was around 60%.
"The look of this work stayed basically the same from the first time it appeared in my head until it ended up on the wall."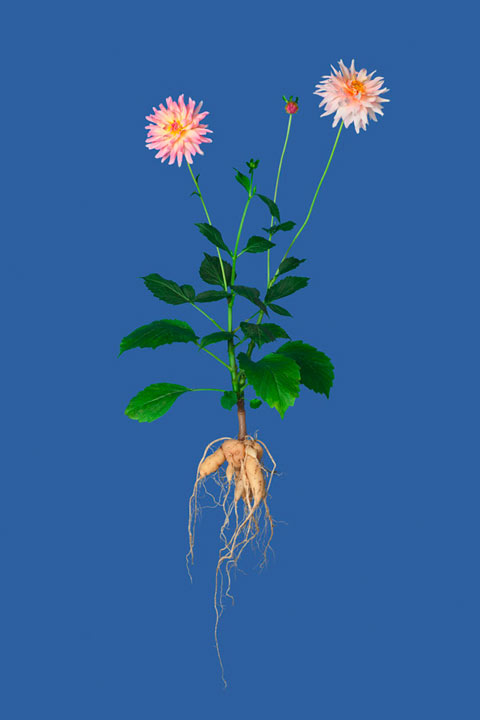 "New Botanicals" seems to be a departure from your earlier work, both stylistically and with regards to subject matter. I'm curious how you see it fitting in with your earlier work like "Western Dioramas" and "Consumed"?
"I previously had a different career for 20 years and was finally done-in by the sameness of every day. Because of that I very consciously look to work on different subjects, letting the ideas and subjects inform the style. I use digital and film, "straight" photography and heavily manipulated images, I have some ideas for a more traditionally shot and printed landscape project as well some multi-media work with photographic prints as the base. I think the one thing that does carry through the different work is a very graphic basis. There is a certain use of strong form and elements in most of my images."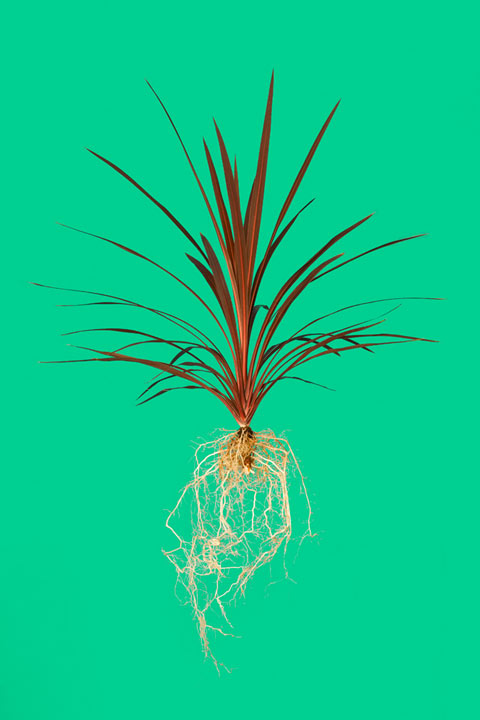 What are you working on now? What is next for you?
"I am continuing to work on "New Botanicals" and "Western Dioramas". I am also working very slowly on a project called "Harbinger" about how small and innocuous everyday occurrences are being purposefully distorted and manipulated by politicians and media to push their agendas by adding to a general underlying dread and unease in the general public.
"I am also a very avid user of instagram (user name brugen), I find it to be a great way to always be thinking about pictures and composition."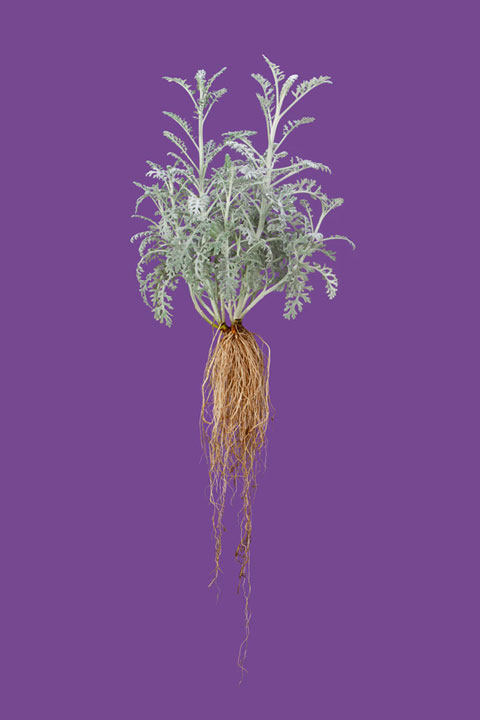 This post was contributed by photographer Adam Smith.
If you're a photographer, you can now promote your new series, website, gallery show, recent assignment, etc. on Feature Shoot for an affordable price. Find out about becoming a Spotlight Photographer here.