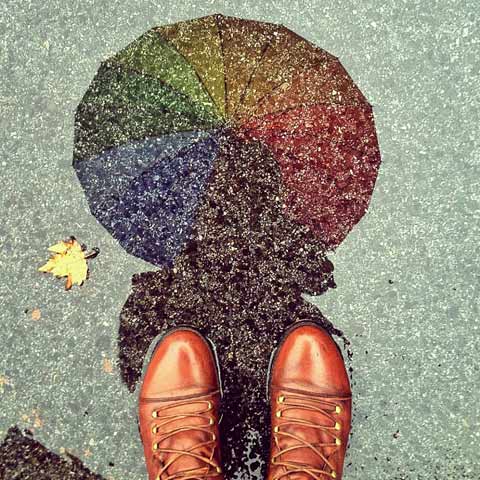 Steph Goralnick is a photographer, designer, event planner and all around creative gal based in Brooklyn. We asked her a few questions about her Instagram popularity (she has over 200,000 followers) and the opportunities this has provided.
You make a living as both a photographer and a graphic designer. Can you talk a little about how you got started with Instagram and what it has meant to both your career and your creative process?
"My iPhone had replaced the other camera that I was carrying as an everyday point-and-shoot when I didn't have a DSLR with me, and for a long time I was looking for an appropriate platform for sharing quick on-the-go daily visual updates. And then suddenly, one appeared before me!
"Despite the addition of a new outlet, my creative process has remained the same: to always have a camera with me in order to be constantly composing, shooting, documenting things that I find amusing, and sharing them.
"In terms of my career, Instagram turned out to be a great way to reach and connect with a new audience; and as a result of that, open up new unexpected opportunities."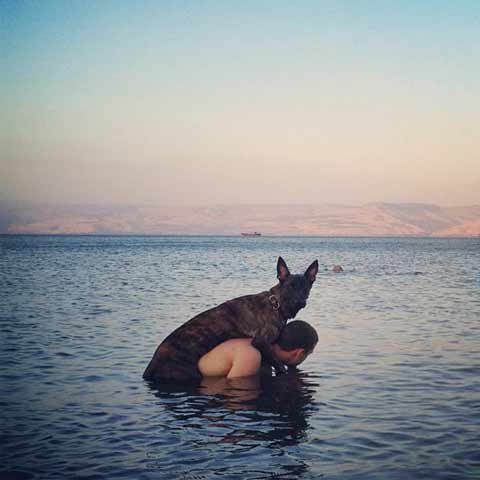 At the time of this article you have over 200,000 followers with each image averaging 3,000-4000 "likes" and sometimes hundreds of comments. Why do you think people are so attracted to the images you make?
"As with any photo sharing or social network that I use, I aim to publish with the idea of making it palatable for onlookers to consume: I try to update every day, though with only a couple posts a day, and I rarely post several photos in a row of the same thing.
"While I can't speak for other people, I like to shoot and post images of people, places, or things that I find captivating, and try and share a little bit of the story behind them. If I created or edited a photo in a way that isn't immediately obvious, I generally make a note about how it was made. In my mind, these are things that would make someone else's post more interesting to me, so perhaps it makes mine more interesting to other people."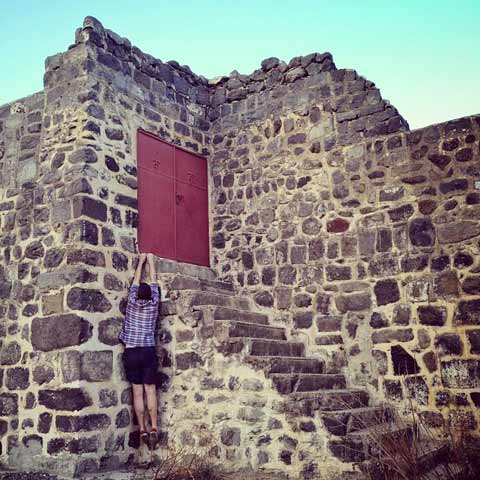 You're very open about your image making process by explaining what apps you used, how you got a particular effect, and engaging with your followers via the comments section. Why is it important for you to communicate with your followers and do you think this plays a role in your popularity?
"I like to let people know that I actually do read and see every single comment, and the only way I know how to do that is to engage and respond to questions. I find that when people have a little bit of anonymity and think that nobody is looking, it leads to more hurtful, hateful, randomly nonsensical comments, shouting, and spam.
"The Instagram interface isn't the best format that is conducive to conversations, but I try to create an environment that encourages actual interaction between people rather than spam and shouting nonsense. While there is still a lot going on, cutting down on the clutter has allowed space for me to talk to (or even eventually meet) some amazing folks."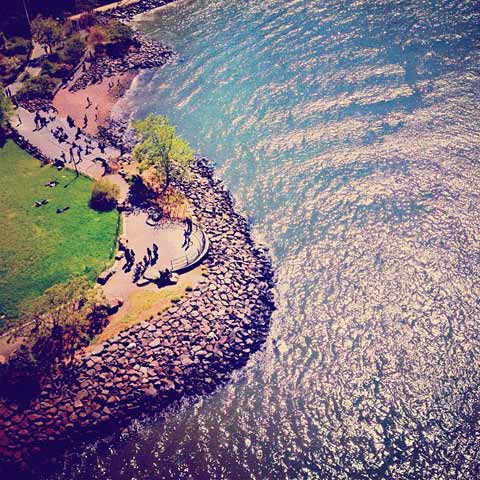 It seems that for certain photographers like yourself the platform has got the attention of advertisers and brands looking to capitalize on your popularity. What do you think brands are looking for when hiring a photographer they found through the app?
"I think many brands are after captive audiences to capitalize upon. While I do think there are fantastic organic ways to lend an artistic voice/eye to some brands' vision in a way that is still compelling to followers, I think it's an incredibly fine line between that and force-fit that shoves advertising down people's throats.
"I think different organizations and agencies are looking for different things. Some are looking for a 'guest artist' to do a take-over of their official stream, which I think is a great way to generate new and exciting content, tell a story, and lets followers 'opt-in'. It makes for a more engaged and connected audience, rather than people feeling put-off by advertorial content.
"Another great fit are tourism boards who hire photographers to travel around a city or country and do what they would normally do while traveling (which is most certainly to post photos). The photographer gets a wonderful job being paid to shoot in a new place (which we love!) and the client benefits from viewers exploring the location tag."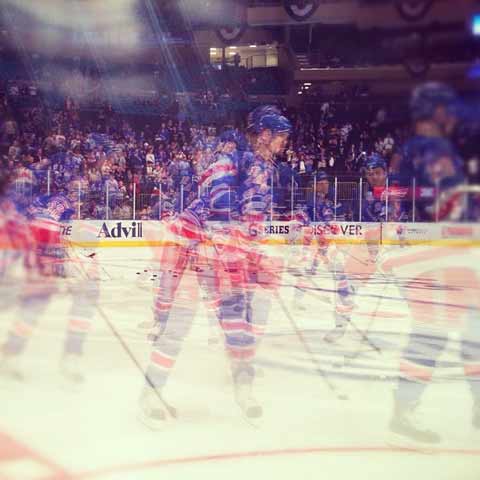 Can you talk specifically about some of the projects that have come your way through Instagram?
"One I really enjoyed was this past April when the New York Rangers were in the NHL playoffs, Delta (who is a sponsor of Madison Square Garden) was looking for a unique way to engage with fans online during the game, as well as develop some kickass content for their official Instagram account.
"They hired myself and five other photographers using Instagram to cover the game from our own perspective. We were treated to all-access of MSG, from the control room up near the ceiling, to the penalty box during warmups, to Delta's swanky box suites, to choice seats right behind the goalie.
"Photography jobs during high-energy events where you meet great people, are trusted to execute your own vision, and have access to something you normally wouldn't are the best gigs."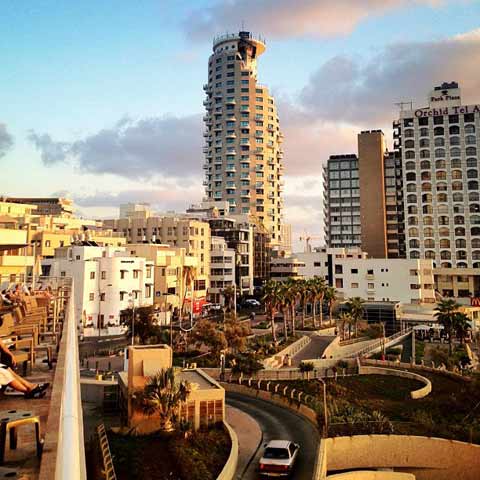 You recently got back from a trip to Israel on an Instagram tour. Can you talk about this experience and how it came about?
"It was a project called Once In a Lifetime HD, created by a group of students at Tel Aviv University funded in part by the ministry of tourism of Israel. Their goal was to show the world there were aspects of their homeland that went beyond political strife; that everyday life happened, that there was beauty and humor and history. They selected 10 Instagram users, including myself, and flew us over on a 10-day trip to sites and places that they personally found to be beautiful and captivating."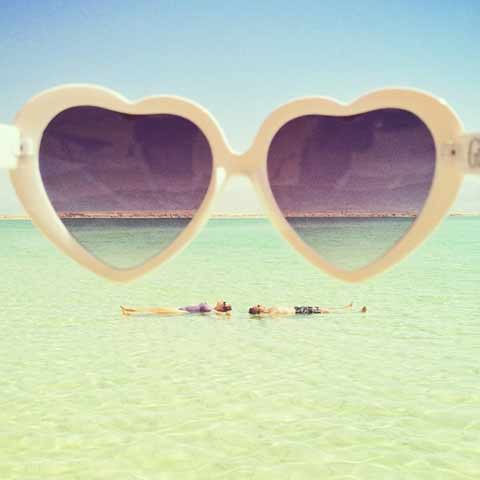 What advice would you give fellow photographers looking to start using Instagram in order to grow their business?
"Building an audience takes time, and a lot of work. Though photographers have been embracing social media for a long time now, so I'm sure that comes as obvious to most people. I think one thing we have to avoid is posting the same image in a blitz out to five different networks.
"Use instagram as a way to drive traffic to your blog or site. Take an intriguing behind-the-scenes shot with your iPhone during your next shoot or project. Once the final work goes live, post to Instagram encouraging folks to check out your site or blog to learn the full story about what's going on, or to see the final image."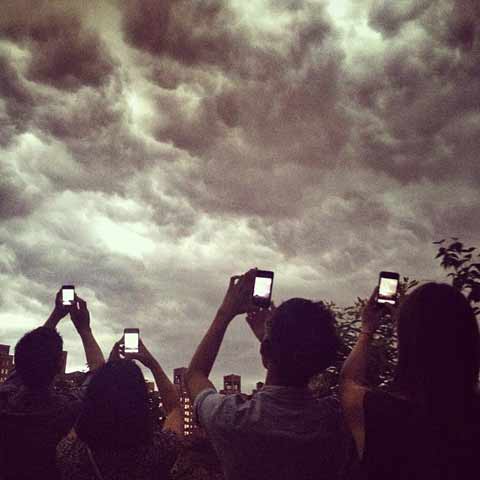 This post was contributed by photographer Roger Kisby.