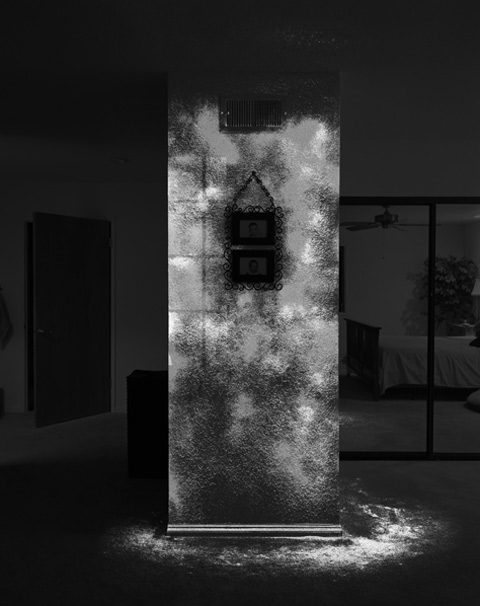 Perhaps we have all processed a question in certain love relationships: Could we be a victim of violence or perform an act of violence against a loved one out of our immense capacity to feel jealousy, anger, rage, and desperation in a moment of extreme emotion? These photographs allow for the viewer to entertain the idea that this situation could involve anyone of us. My past work in forensic photography, both photographing crime-scenes and documentation for DNA collection, led me to this project.

Evidence is a group of photographs taken at homes where familial homicides have occurred. Long after the struggles have ended in these spaces, despite the cleaning, repainting and subsequent re-habitation of these homes, the "Blue Star" solution activates the physical memory of blood through its contact with the remaining DNA proteins on the walls. The black and white images are long exposures – from ten minutes to one hour – with minimal ambient night light pouring in from the crevices of windows and doors, capturing the physical presence of blood as a lurid glow.

The color images were taken upon arrival at each home in which there were approximately 140 different visited locations across the U.S. These photographs are evidence that I was physically present at the homes that I researched. They represent the mystery inside a box that is unattainable in a physical sense. Each image title is a list of the murder weapons used, with-holding names and the gory details of the events.

The crime scene is presented on two levels; it is both an accurate, tragic, and dramatic transcription of the event and a mysterious backdrop onto which one can project their imagination.—Angela Strassheim
New York-based Angela Strassheim started out as a forensic photographer before switching gears to fine art photography. She received her MFA from Yale in 2003 and her work has exhibited widely including the 2006 Whitney Biennial and Musee d' Elysee 50-reGeneration exhibition.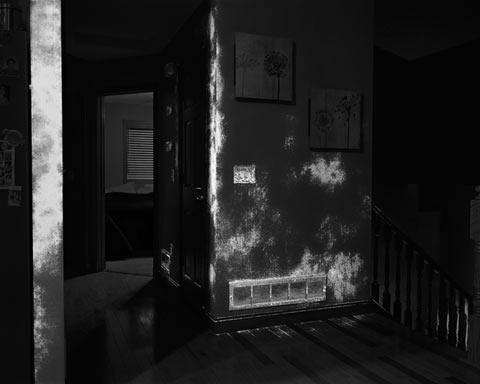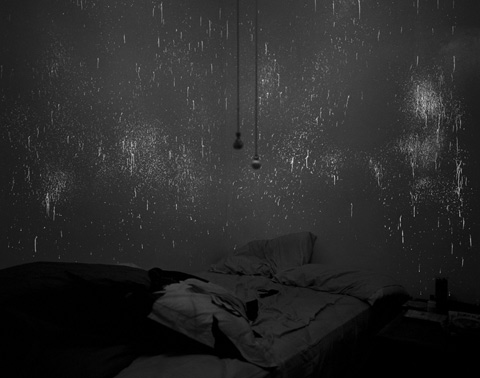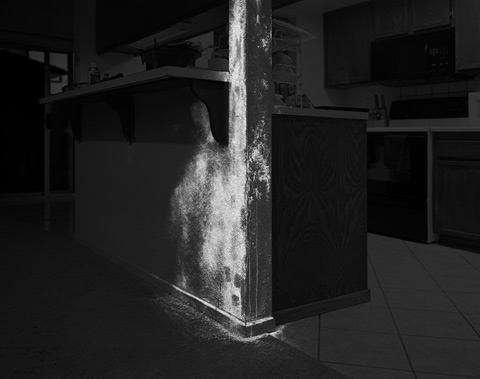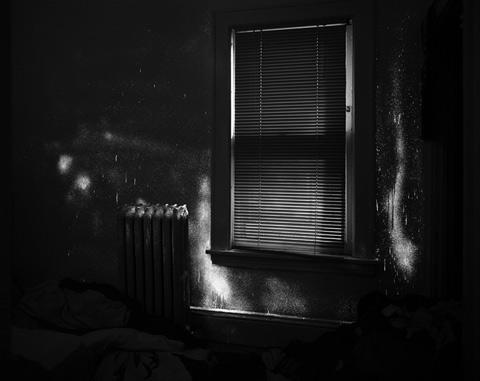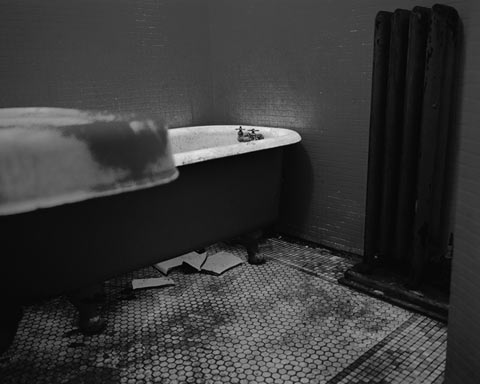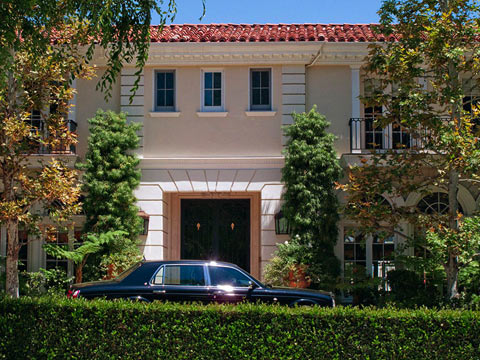 Evidence, (two Mossberg twelve-gauge shotguns), 20×24″, 2009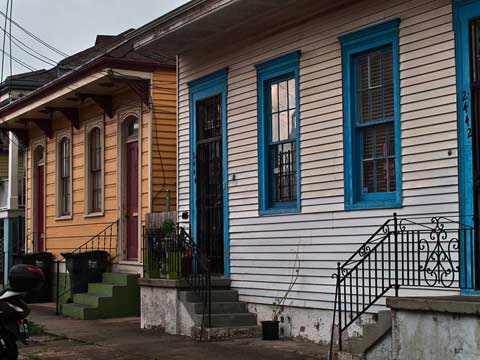 Evidence, (gun, type unknown 01), 20×24″, 2009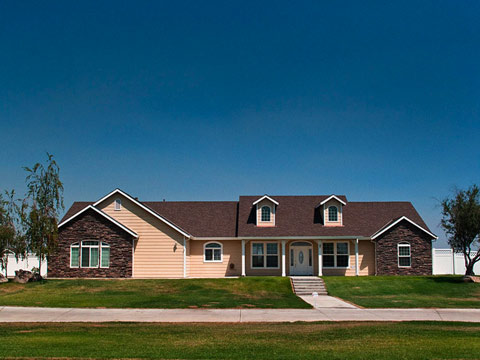 Evidence, (pitchfork), 20×24″, 2009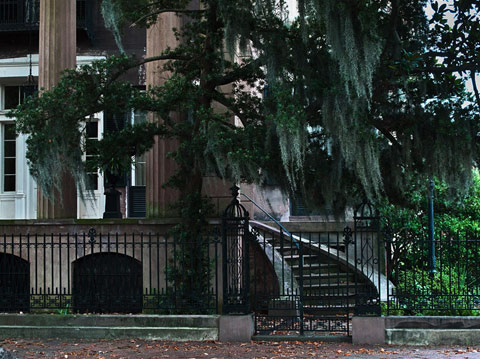 Evidence, (.357 caliber revolver), 20×24″, 2009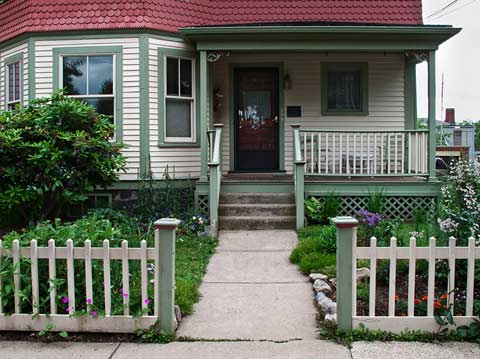 Evidence, (axe, scaling knife, fire), 20×24″, 2009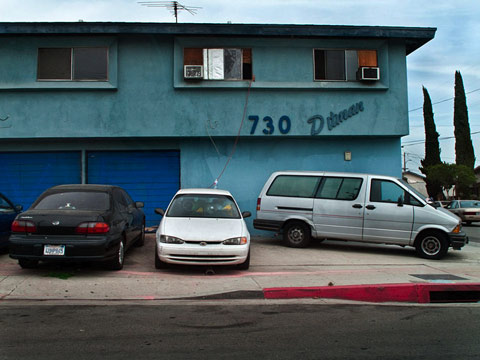 Evidence, (9mm handgun01), 20×24″, 2009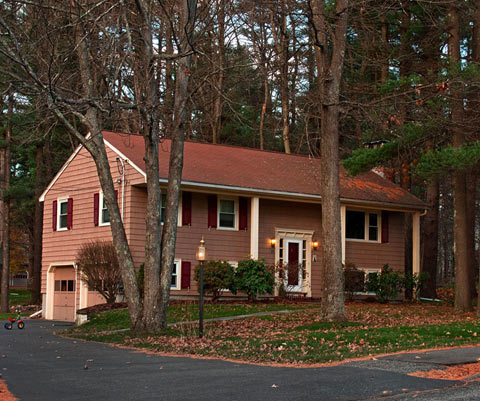 Evidence, (shotgun, hands), 20×24″, 2009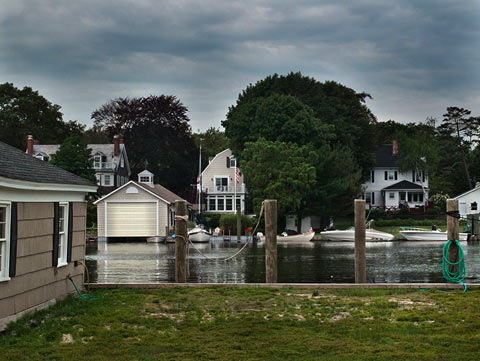 Evidence, (35 caliber lever action Marlin 336C rifle), 20×24″, 2009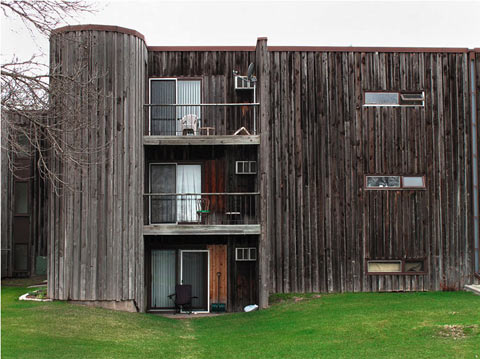 Evidence, (steak knife 01), 20×24″, 2009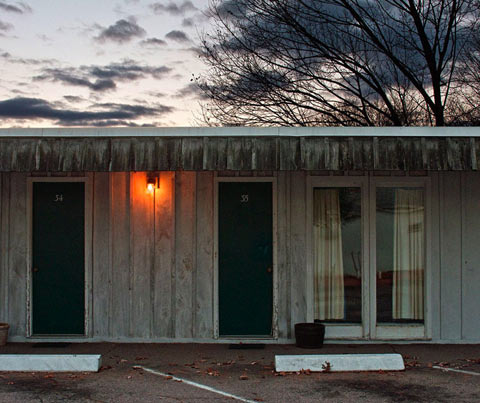 Evidence, (gun, type unknown 03), 20×24″, 2009