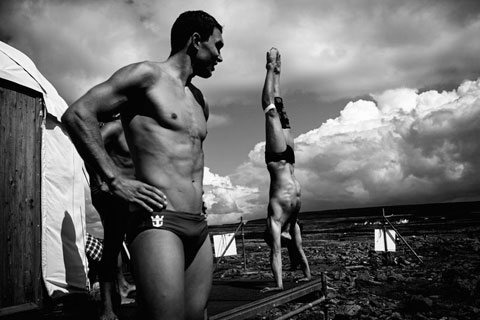 Just over a month ago I was lucky enough to be commissioned by Red Bull's magazine RedBulletin to fly to Ireland and cover the 4th stop on the Red Bull Cliff diving tour. The competition was to take place on the Arran island of Inis Mór, jutting out from the Atlantic off of the west coast of Ireland.

I was in the fortunate position of having got the commission on the strength of my feature 'Mountain of Hell', a story I shot in the French Alps last year. This meant that they wanted a similar style and approach, and were keen for me to shoot it in black and white, but equally were more or less happy for me to do my own thing. For photographers these are generally seen as dream assignments as it shows that the commissioning picture editor trusts you to explore the story in your own way, thus giving you much creative freedom. Finding this can be rare, especially when it's your first time working for a new client.

The assignment itself was a bit of a logistical challenge, with no accommodation left on the island, getting there everyday involved a bus, a boat, another bus and a bit of a hike at the end of it. This meant that my explorations were tied to timetables and other people's schedules, and often when you're shooting stories in such a way they are unpredictable and require a degree of flexibility.

Nevertheless the client was accommodating. At one point I was able to persuade them to let me commandeer their helicopter for a few precious minutes of flying time, something which allowed me to get a strong establishing shot of the island whilst showing off it's 4000 year old hill fort, Dún Aengus.

In the end, due to editorial reasons they chose to run the feature in colour. I couldn't help be a bit disappointed, but equally I'm well aware that's it's simply the nature of the beast. There's no point taking these things personally, as I'm well aware from having spent my own time working behind the picture desk. Fortunately these days though with websites we can always publish our own version.—Greg Funnell
Greg Funnell is a freelance editorial photographer based in London.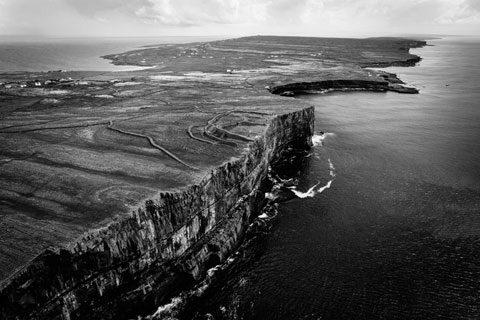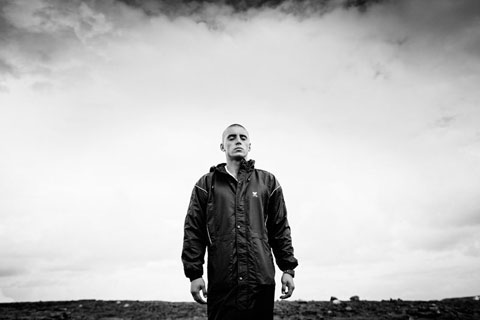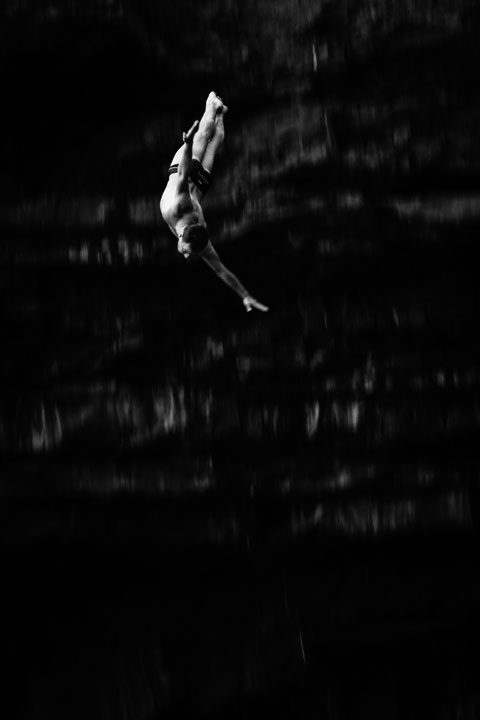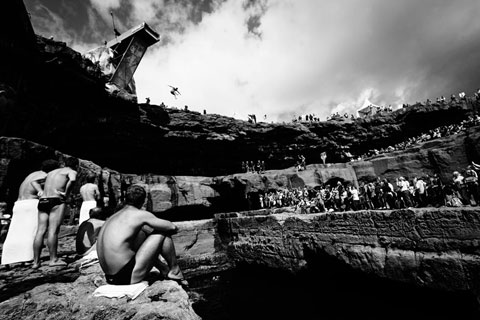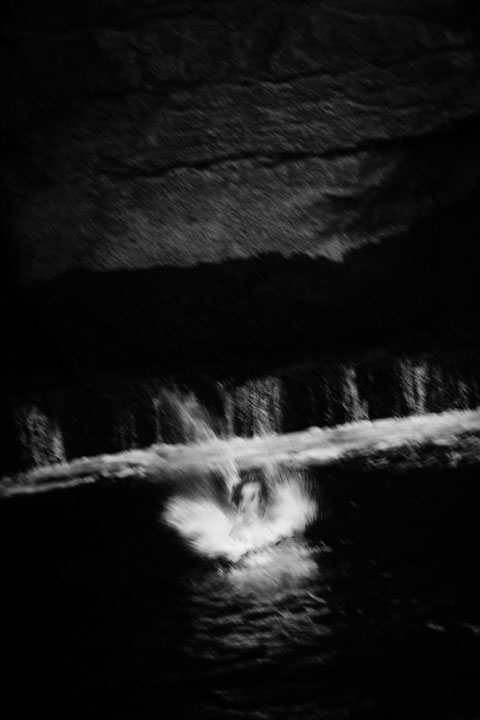 If you're a photographer, you can now promote your new series, website, gallery show, recent assignment, etc. on Feature Shoot for an affordable price. Find out about becoming a Spotlight Photographer here.