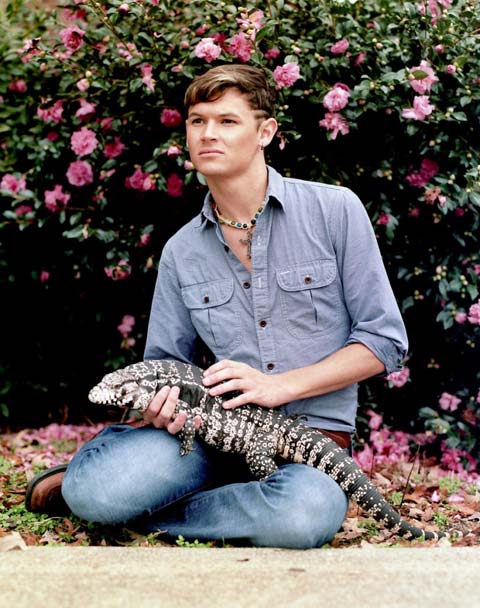 Braxton, 20, Auburn, AL
We Are the Youth, created by photographer Laurel Golio and journalist Diana Scholl, is a photographic journalism project chronicling the individual stories of lesbian, gay, bisexual and transgender youth in the United States. Through photographic portraits and "as told to" interviews in the participants' own voices, We Are the Youth captures the incredible diversity and uniqueness among the LGBT youth population, and addresses the lack of visibility of LGBT young people by providing a space to share their stories in an honest and respectful way.
We interviewed Brooklyn-based artist Laurel Golio about the project and her experiences photographing these brave individuals.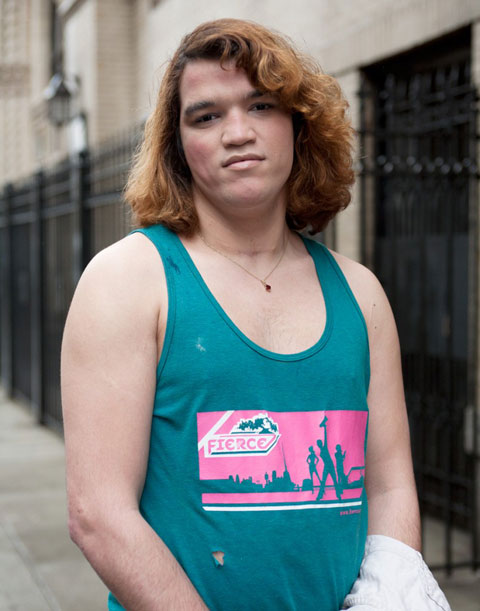 Michelle, 20, Bronx, NY
What made you decide to start this project, We Are the Youth?
'A few years ago I had been thinking about photographing gay youth, maybe doing a portrait series. I was emailing with my friend Diana and she mentioned that it might be interesting to interview the youth and share their story in addition to a portrait. I immediately liked the idea and We Are the Youth was born.
'Diana and I both felt strongly about creating a space where LGBT youth could share their stories, especially at a time when the media was spotlighting many issues that were affecting the LGBT youth community such as suicide, bullying, backlash against same-sex prom dates. We wanted to hear from the youth, in their own words, and chronicle their stories.'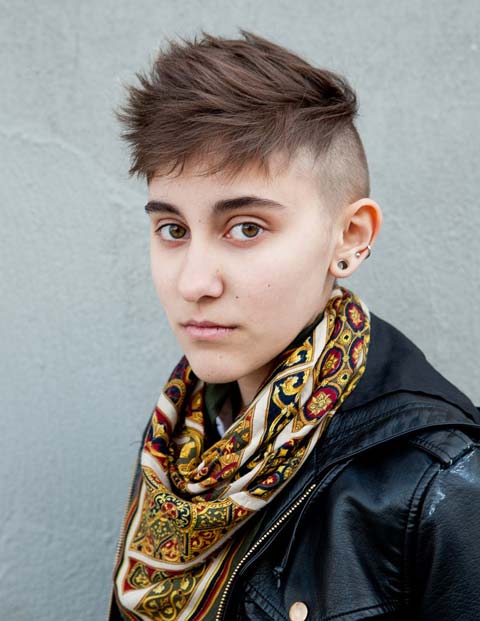 Mars, 18, Brooklyn, NY
You co-founded the project with journalist Diana Scholl. How has teaming up with a writer helped the cause?
'It's been really wonderful working with Diana, not just because she's a great journalist but also, as I'm sure most freelancers can attest to, it's hard to constantly motivate yourself to make new work and continue that work when a project becomes challenging. It's great to collaborate with someone who is so passionate and constantly thinking about ways to evolve the project. I think Diana brings great life to the youth voices, adding a unique context and depth to the portraits.'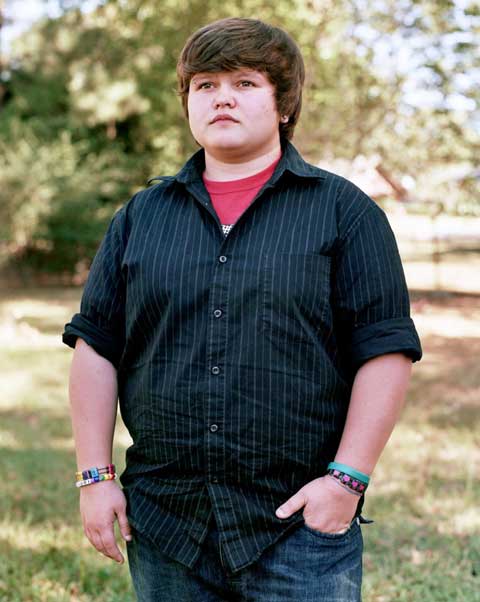 Audri, 15, Laurel, MS
You're currently raising money through Kickstarter so you can take this project on the road through America's heartland starting in Omaha, NE. Why the heartland?
'Diversity has always been an important aspect of the project and something we're constantly working on expanding. One of our youth participants once said, "We Are the Youth has impacted my life by reminding me that queer youth exist all over the country…it's important for queer youth to tell their stories so the world knows that we were here and this is how we live our lives." His words really stayed with me.
'We want to show that LGBT youth exist everywhere. We've always been committed to the idea that someone seeing the project might feel a little less lonely or a little more empowered, regardless of where they live or what their situation is. When you're a teenager, it's so important to feel like you're part of something, to know there are other people going through similar things, even if your only access to that information is on the Internet.'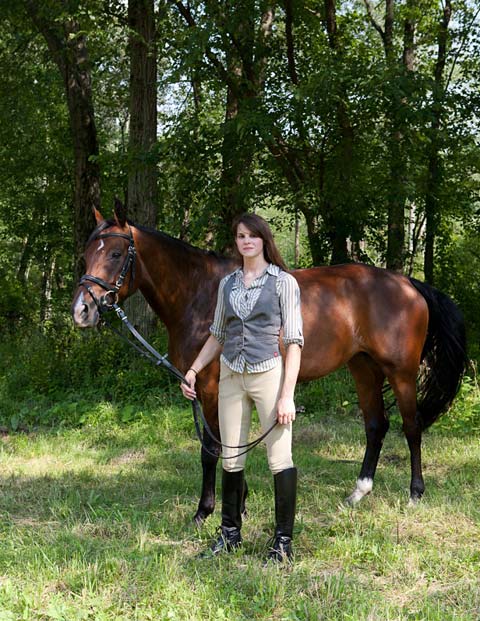 Karen, 18, New City, NY
How and where do you find subjects to pose for the project?
'Often times, we connect with youth through social media outlets but many times we'll reach out to the GSAs (gay-straight alliance) or community groups and attend an event to meet youth who might want to participate in the project.
'Every day we get emails from LGBT youth across the country who want to share their story, so meeting youth has happened pretty naturally, it's travelling to their town that becomes the obstacle.'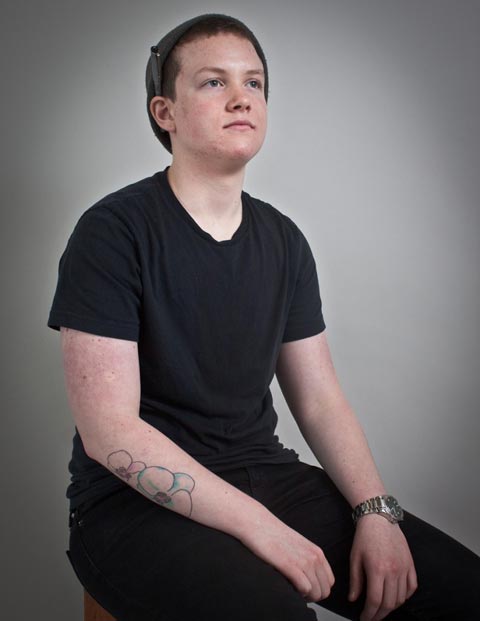 Chase, 19, Brooklyn, NY
So far you've photographed youth in and around New York City as well as the South. Do you find the experience photographing in the South different from photographing in the Northeast? Is it more difficult to find subjects in the South and are they more wary of the publicity?
'Interestingly enough, when we traveled to the South in 2010, stopping in Georgia, Alabama and Mississippi, it was fairly easy to find youth who wanted to participate.
'One thing that was very different was the religious undertone of 90% of the stories we heard. Most the kids we met on that trip, some of whom had been through some pretty difficult things because of who they are and how public they had chosen to be about who they are, had a really positive outlook on life and were very empowered. They were less wary of the publicity than we were expecting and were really excited to have an outlet to speak about their experiences. It was really inspiring.'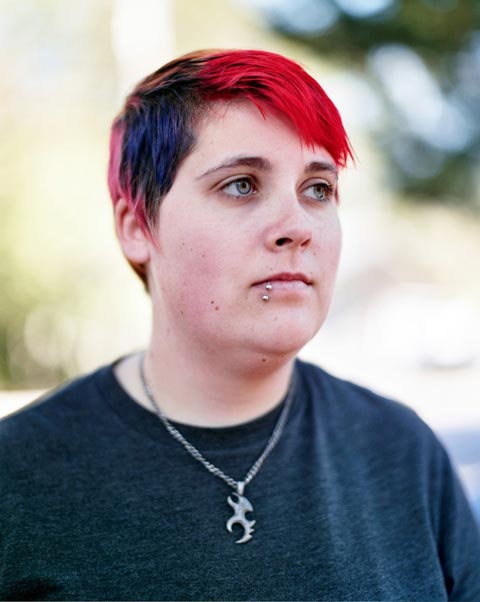 Anna, 19, Tuscaloosa, AL
When will you consider this project complete and what are your plans for the series of portraits and stories?
'We've never had a definitive end date in mind. I think if the time comes to move on to other projects, Diana and I will both know, but at the moment, we're really excited about expanding We Are the Youth! Diversity of all sorts has always been important to us, and from the beginning the goal has been to paint a very inclusive portrait of the LGBT youth community, so I think in that sense, we have a lot more ground to cover.
'As for what's next, we're set on traveling to the Midwest this Fall and hopefully expanding and diversifying the project even further in the coming year. We've always talked about doing some sort of book with the work, but for now, it lives on the Internet and in the occasional gallery space.'