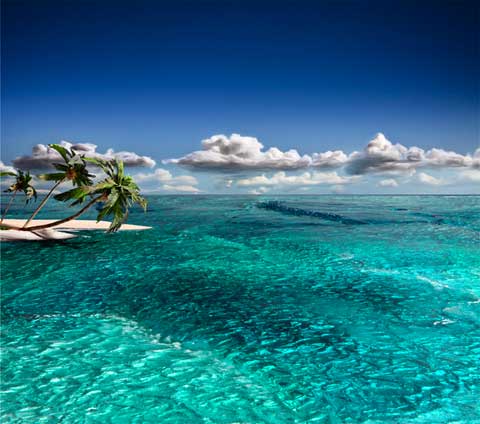 "DIY Paradise" was constructed from cotton, salt, cooked sugar, tin foil, feathers & canvas.
My work involves the construction of small-scale meticulously detailed models using various materials and objects to create emotive landscapes. Every aspect from the construction to the lighting of the final model is painstakingly pre-planned using methods which force the viewers perspective when photographed from a specific angle. Using a mixture of photographic techniques such as scale, depth of field, white balance and lighting I am able to drastically alter the appearance of my materials.—Matthew Albanese
Matthew Albanese is a fine art photographer from New Jersey who specializes in creating and photographing miniatures from common household objects and materials.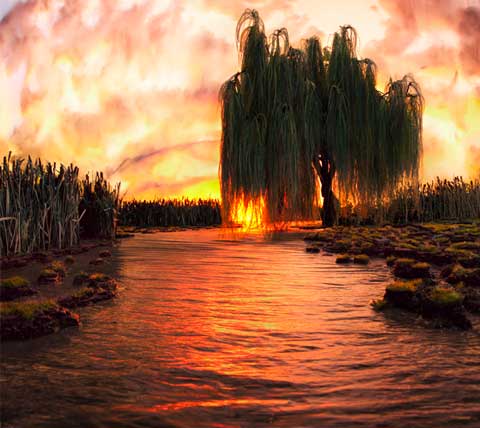 "New Life I" was constructed using painted parchment paper, thread, hand dyed ostrich feathers, carved chocolate, wire, raffia, masking tape, coffee, synthetic potting moss and cotton.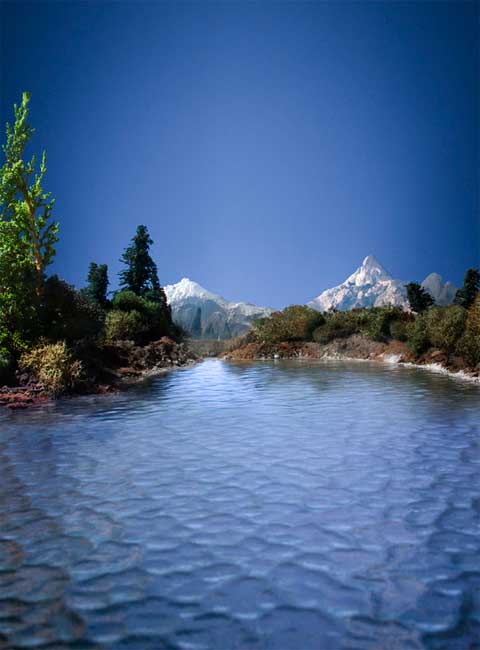 The above landscape was made using a mixture of many different materials including tile grout, moss and bottlebrush trees.
"Aurora Borealis" was made by photographing a beam of colored light against a black curtain to achieve the edge effect. The trees were composited from life. The stars are simply strobe light through holes in cork board.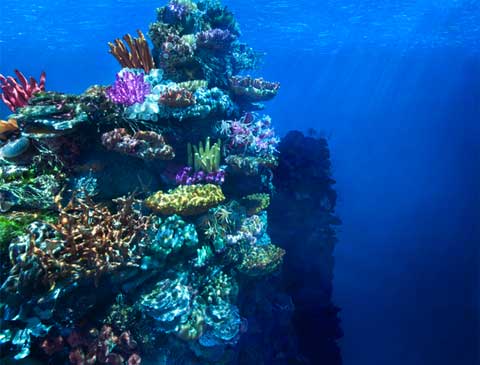 "How to Breathe Underwater" was constructed from walnuts, poured and cast candle wax, wire, glitter, peanut shells, flock, plaster, wire, dyed starfish, compressed moss, jellybeans, sponges, wax coated seashells, toothpaste, clay, figs, feathers, Q-tips and nonpareils.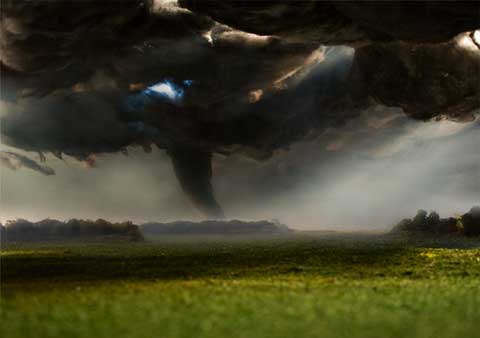 The tornado was made of steel wool, cotton, ground parsley and moss.
If you're a photographer, you can now promote your new series, website, gallery show or favorite image on Feature Shoot for a very affordable price. Find out about becoming a Spotlight Photographer here.