If there was ever a moment in my life where everything was yin and yang – this place was it. It was extremely loud. It was extremely silent. It was in motion. It was still. It was volatile. It was peaceful. It was empty. It was full. It was hot. It was cold. It was everything and I can't explain why. The day we were there, no one else was in the area. It was sleeting wet, icy snow all over us. Soaking our equipment, hands and minds.

It's moments like these where I'm glad I don't like to travel during tourist season. Had we gone in the more optimal conditions of summer, who knows how many people would have been out there getting in the way of our work. We had this unique place all to ourselves. If anything were to have gone wrong, for example, someone falling into a pit, we would have been screwed.—Tim Navis
Los Angeles photographer Tim Navis shot these stunning images of boiling mud springs in Namaskard, Iceland while working collaboratively with fellow photographer Kim Holtermand and composer Deru making the Outliers Vol 1, a series of short films made on their journey through the remote countryside of Iceland.  The films will be released by Scenic in October along with a book of photographs and limited edition prints.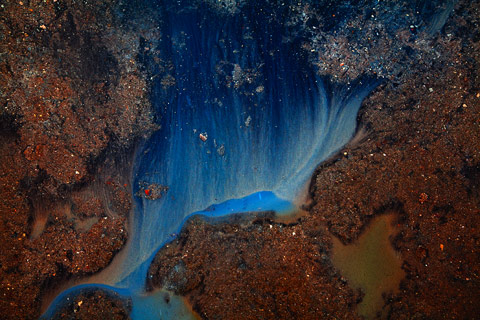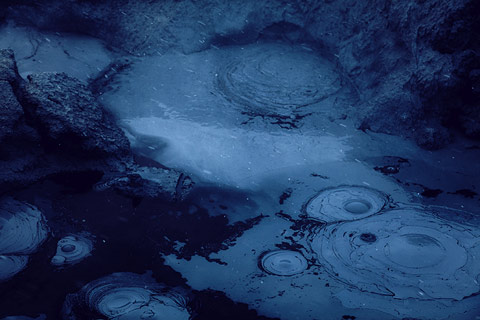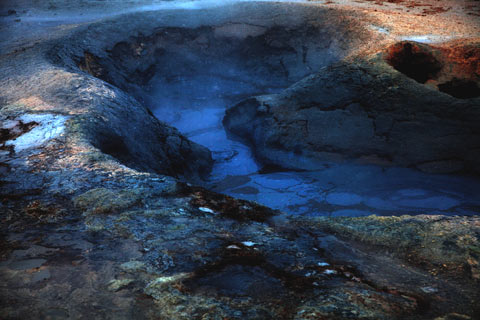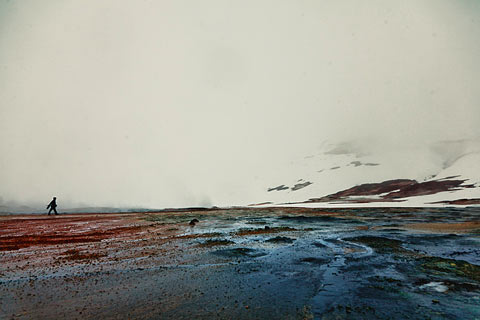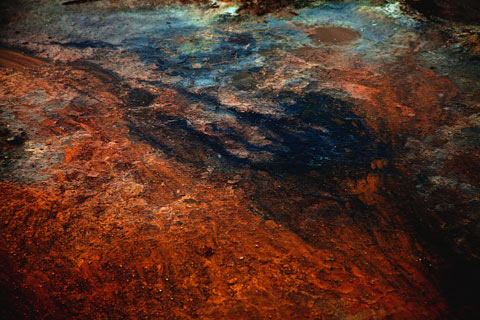 via The Fox is Black
If you're a photographer, you can now promote your new series, website, gallery show, recent assignment, etc. on Feature Shoot for an affordable price. Find out about becoming a Spotlight Photographer here.