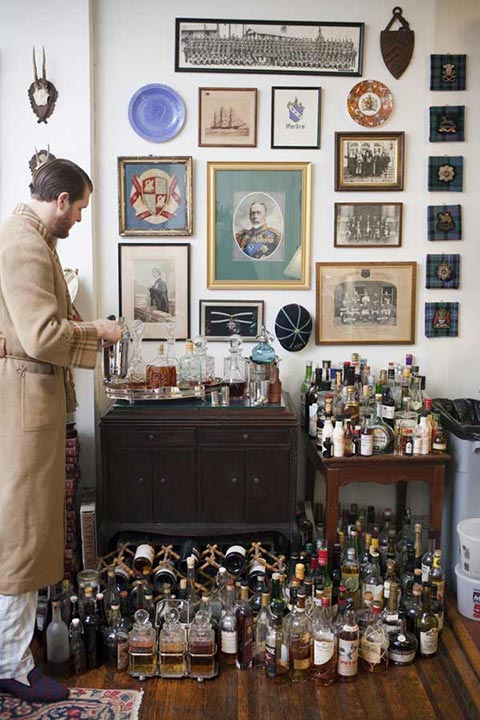 The Dandy Portraits: The Lives of Exquisite Gentlemen Today started in 2008 as a personal project when I began to meet men that seemed to to be a present day version of "the dandy", a concept originating in late 18th Century England and France.

The project, which has taken form as a blog, tells the nuanced story of extreme masculine elegance alive today, spanning continents, ethnicity, subcultures, sexual orientation, age, and class. In a world of t-shirts, tennis shoes, jeans, and dressing down, these men have a calling to dress up; many seeing their efforts as a continuity of male elegance that has been lost in the general desire of mass culture to be a more casual.

The dandies of today are not a cohesive subculture; rather, each man is a fiercely independent arbiter of what it means to be a gentleman and to live with style.—Rose Callahan
Rose Callahan is a photographer and filmmaker living in Brooklyn. Originally from San Francisco, she made her way out east to pursue commercial photography, and mow creates work for clients such as Mastercard, Park & Bond, Gilt Groupe, Random House, Scholastic, Wall Street Journal, The Scout, among others.
Callahan will be giving talk about this project and dandyism in the modern world on Oct 5, 2012 at the National Arts Club in NYC.