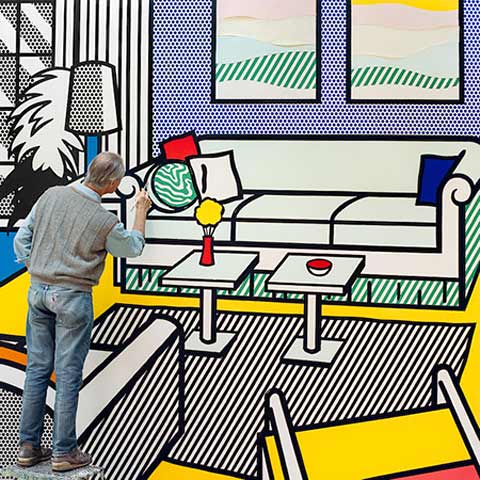 Walking into Roy Lichtenstein's New York studio in the spring of 1990 I entered the artist's visual world. Towering shelves of art books lining one side of the office led to a workspace where a tall "Brushstroke" chair stood. On the studio walls were large, nearly finished paintings, one boldly referencing Picasso. On expansive tables his resource and reference materials were readily accessible. Elegant Italian sketchbooks juxtaposed with simple composition notebooks containing clippings from comic books and advertisements. Jars of paint, cans of assorted brushes, boxes of colored pencils, sheets of striped and dotted papers were all within sight.
There were endless layers of things to visually captivate me, and to capture Roy the renowned Pop Artist at work. With my camera I observed what Roy saw. I let his signature graphic components, the stripes, dots and bands of solid colors, suggest the compositions. The texture of Roy's paintings in all states of completion, the presence of Roy, my awareness of his stature in our cultural history, all this inspired me.—Laurie Lambrecht
Laurie Lambrecht is an artist based in New York City and Bridgehampton, NY. Her photographic series of Roy Lichtenstein is the subject of the recently published monograph, Roy Lichtenstein in His Studio (Monacelli Press, 2011).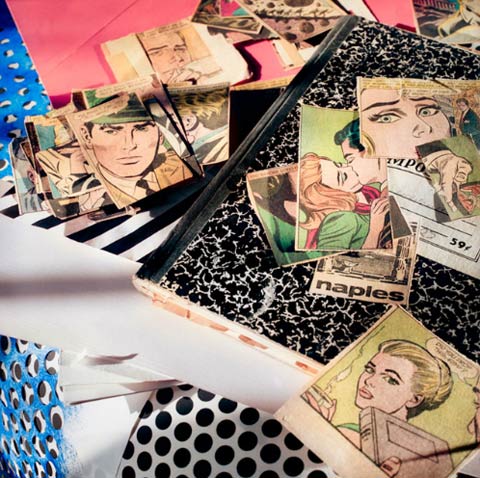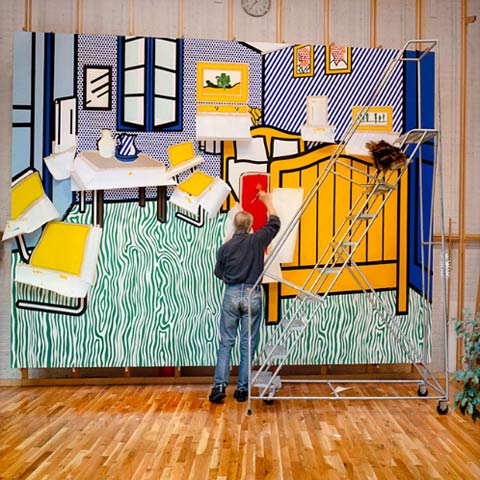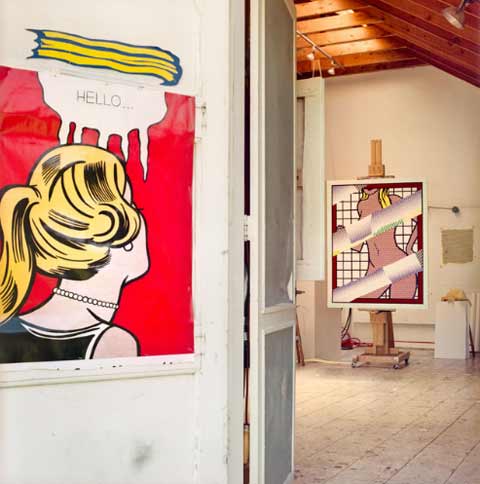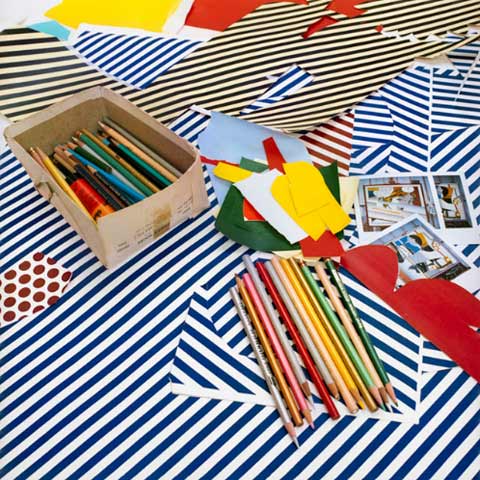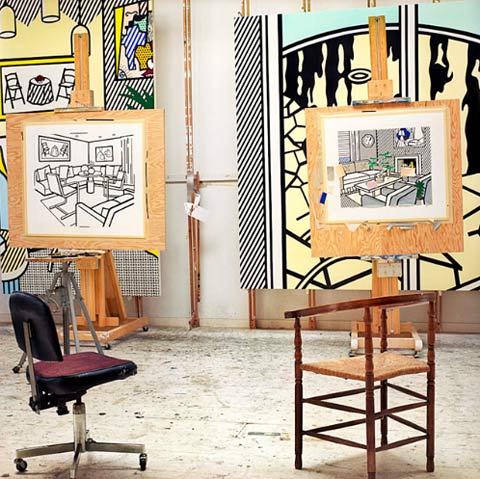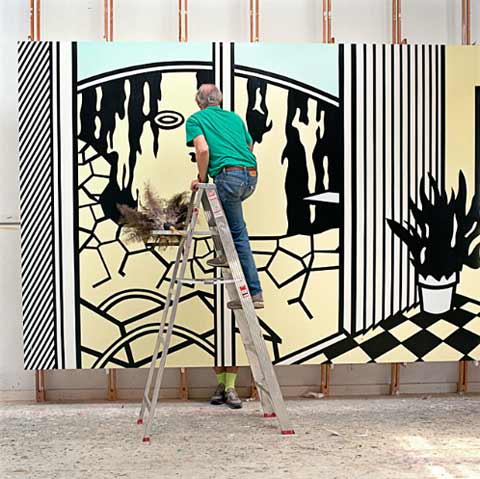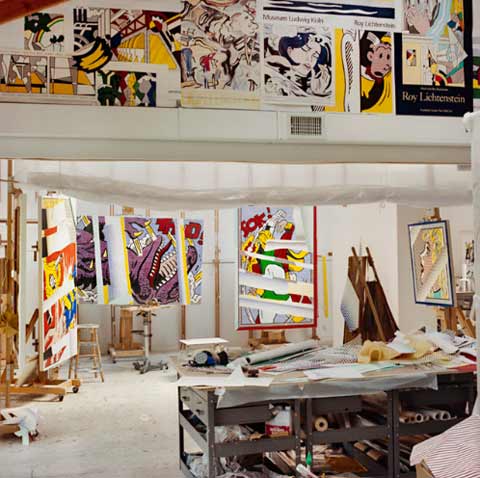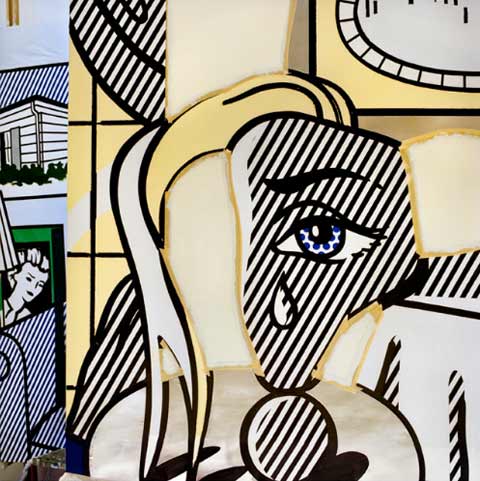 All images ©Laurie Lambrecht, 2011; All Artworks by Roy Lichtenstein © the Estate of Roy Lichtenstein.