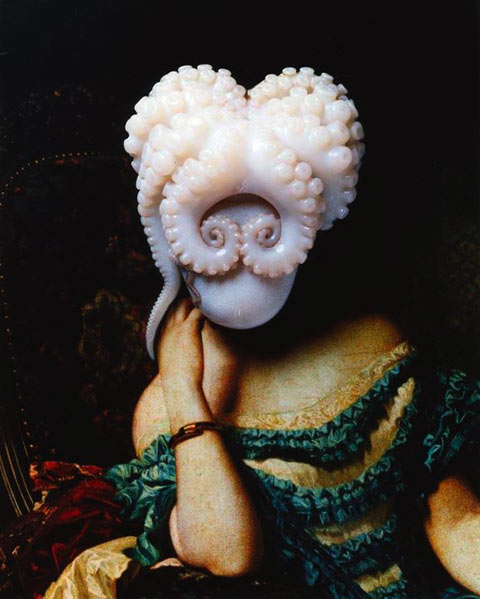 Grotesque yet utterly intriguing, Japanese photographer Yumiko Utsu's work enthralls the viewer with playful constructions of fruit, dismembered sea creatures, vegetables and insects set against colorful tapestries. Her bizarre and humourous photo-art, revolving around food and animals, falls into the narrow genre of disturbing kitsch that could only come out of Japan.
Utsu lives and works in Tokyo and most recently her work was included in the group show Out of Focus: Photography at the Saatchi Gallery in London.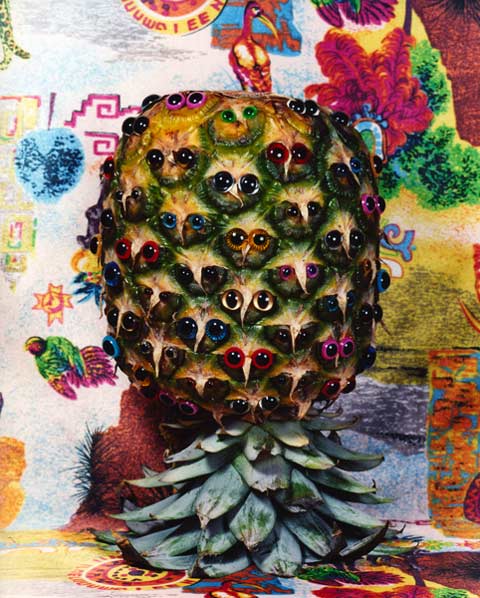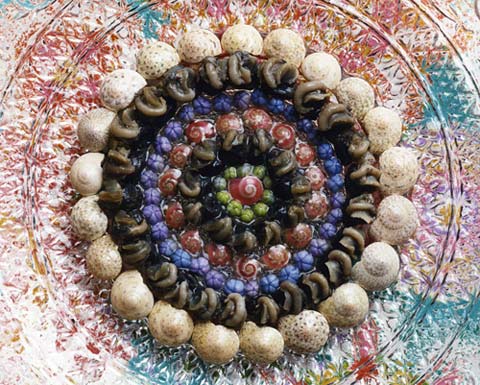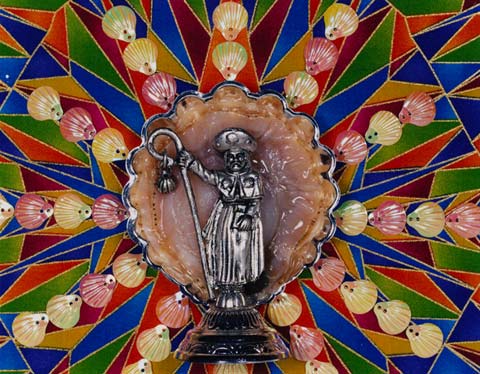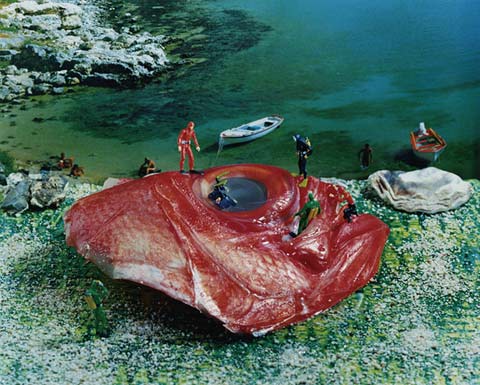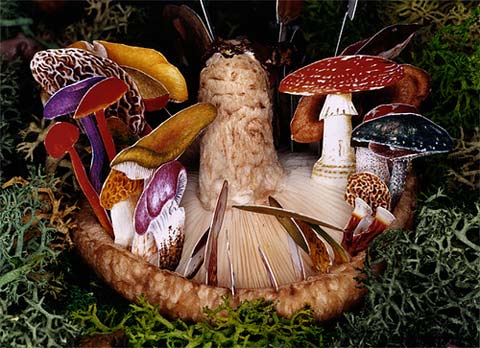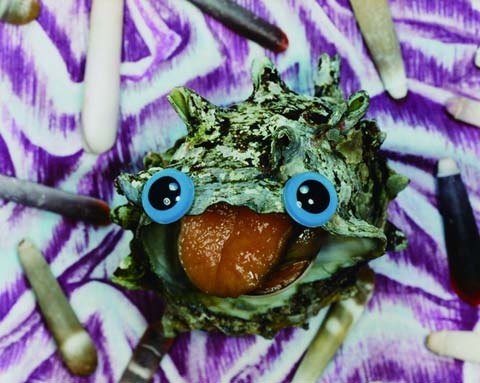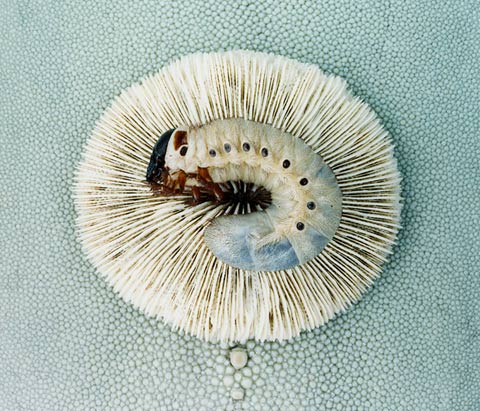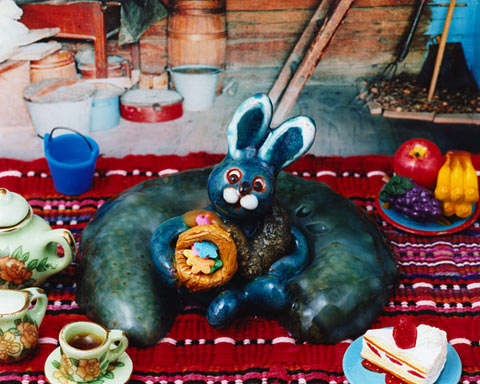 If you're a photographer, you can now promote your new series, website, gallery show or favorite image on Feature Shoot for a very affordable price. Find out about becoming a Spotlight Photographer here.