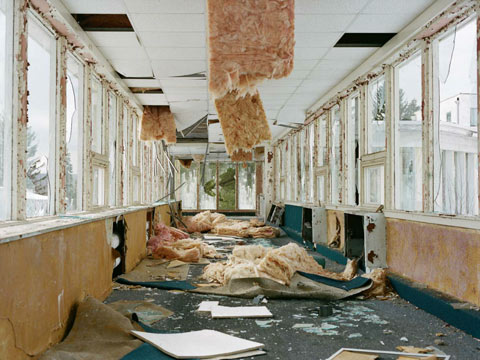 I grew up in "the mountains" or as others called it "the country," as if no other mountain or country existed. For a time and for a great number of people, this declaration had a certain truth. Known as Sullivan County and located about ninety miles northwest of New York City, from the 1920s through the 1970s these mountains were a retreat for millions of Americans, predominantly Jewish-Americans.

Often referred to by its colloquial name The Borscht Belt, the area was given its moniker from an Eastern European cuisine known as borscht, a cold beet soup. In its prime the region was internationally known for its food, recreation, entertainment and the birthplace of stand-up comedy, with influences extending into mainstream television and film. At its peak during the immediate post-WW II era, more than six hundred year-round resorts and hotels were in operation, offering the American Dream with a sense of style and glitz synonymous with the time.

In the decades following the 1970s Sullivan County encountered a decline from which it has never recovered. The reasons are many: changes in entertainment itself, the growth of the suburbs and a booming airline industry that offered new and exotic travel destinations. Additionally, the industry's deterioration could be linked to alleged mismanagement and matters of finance. Or simply like most things, its time had passed. At present the region and its tourism industry is defunct.

When I began this photographic series I was principally drawn to the area's history and what it had once been. What I uncovered is the presence of a transformed Borscht Belt, a relic and ruin all at once. Histories, memories and nostalgia still linger entangled in worn foundations, carpets-turned-to-grass and empty lounge chairs. Their abandonment and wreckage lies encircled by nature, which is reclaiming the space. Often I could not tell where one (the man-made) ended and the other (nature) began.

While the project originated with my interest in its regional history and engages personal notions of memory, it also reveals the growth, flowering and exhaustion of things, and then their subsequent regeneration. I am fascinated with what my hometown once was and now has become. Leftover Borscht is an investigation of what the region was and reflects upon the processes and transformations of time on the built environment.

Time is a persistent catalyst; an essential ingredient revealing the now entropic and ghost-like remains of the Borscht Belt. The alteration, mutation and reclamation taking place on these sites is an echo of the prevailing fates of many small towns and cities in our 21st century, a cautionary view into our future and a view of ourselves.—Marisa Scheinfeld
Marisa Scheinfeld is a fine art photographer based in New York.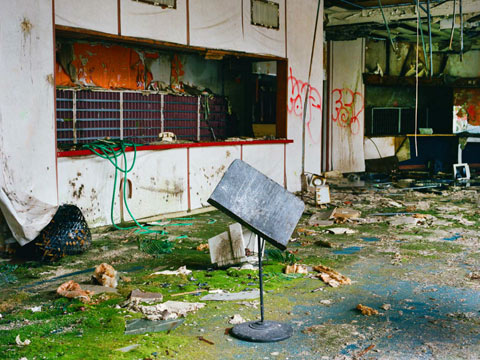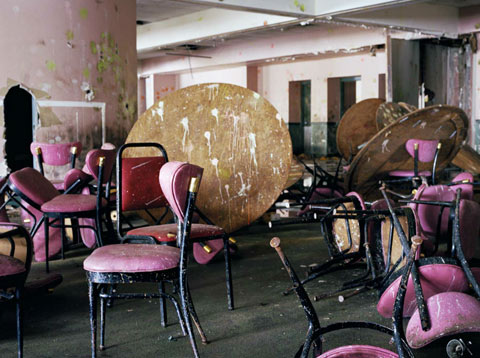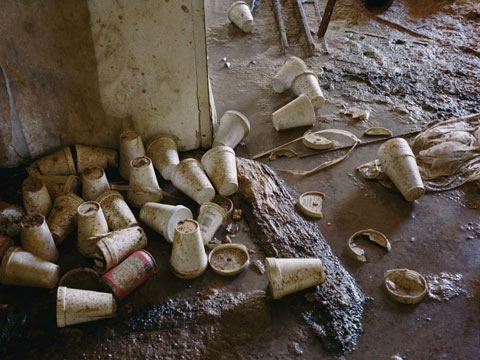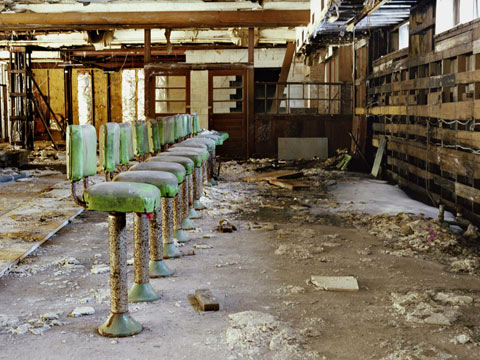 If you're a photographer, you can now promote your work, new series, website, gallery show, etc. on Feature Shoot for a very affordable price. Find out about becoming a Spotlight Photographer here.