Kuramo Junior College, Victoria Island, Lagos, Nigeria. Basic 7 / Junior Secondary Level 1, Mathematics. June 22nd, 2009.
This ongoing series by English photographer Julian Germain, entitled Classroom Portraits, began in schools in North East England in 2004. Since then, Germain has taken large-scale portraits of classrooms from North and South America, Europe, Africa, Southeast Asia and the Middle East and has amassed an impressive 450+ portraits of schoolchildren in over 20 countries.
Considering the importance of school, it seemed strange to me that the subject was so rarely dealt with as a theme in visual art. Accordingly, I began making these large format portraits of classes of schoolchildren in their classrooms. The aim was to make a straightforward record of the space and the pupils (of all ages, in all lessons) in the finest possible detail.

I never tell the students how they should look but ensuring that everybody has a clear view of the camera requires concentration and patience. Each pupil has to be aware of their place in the picture.

In order to achieve sharp focus in both fore-and background, the exposure time is usually a quarter or half a second so the pupils have to be ready for the moment the shutter is released. I am waiting for them and they are waiting for me. The process itself generates an atmosphere and the time captured in the portrait seems significant.—Julian Germain
Classroom Portraits has recently been published by Prestel and includes over 80 portraits of schoolchildren.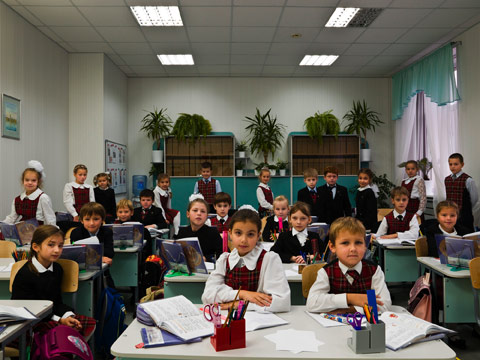 School No. 56 Primary, Pietrogradskiy District, St. Petersburg, Russia. Year 2, Russian. October 11th, 2009.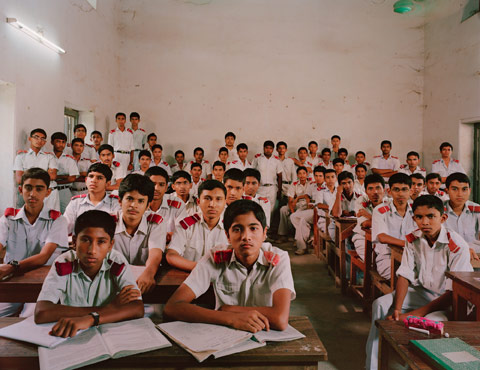 Jessore Zilla School, Jessore, Bangladesh. Year 10, English. July 5th, 2009.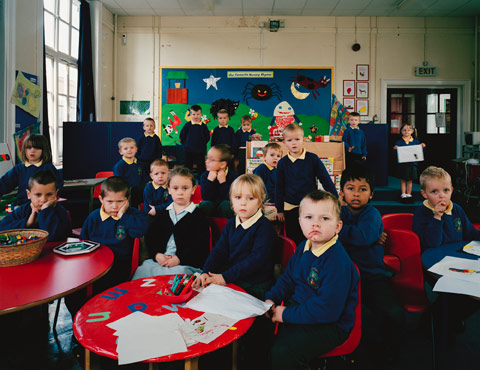 Deneside Infants' School, Seaham, County Durham, UK. Reception and Year 1, Structured Play. October 12th, 2004.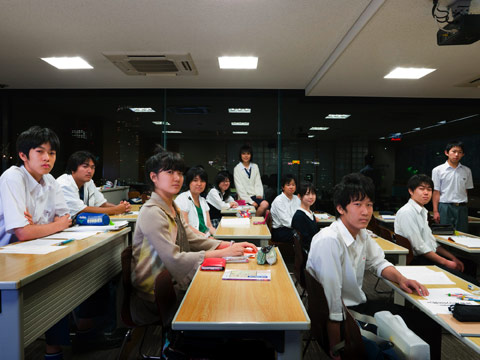 Waseda Prep (Cram) School, Tokyo, Japan. Grade 5, Classical Japanese. September 7th, 2009.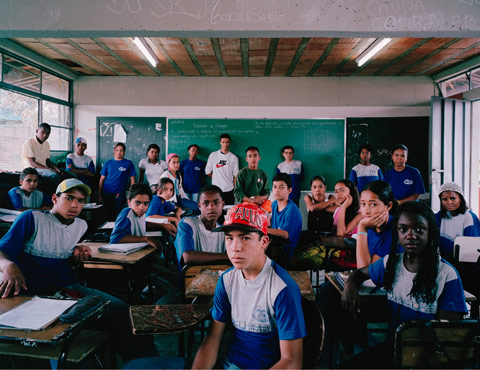 Escola Estadual Nossa Senhora do Belo Ramo, Belo Horizonte, Minas Gerais, Brazil. Series 6, Mathematics.  November 17th, 2005.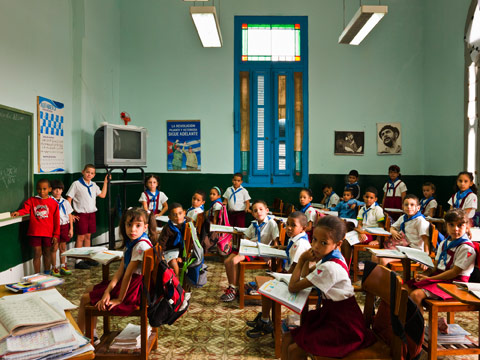 Escuela Primaria Angela Landa, Old Havana, Havana, Cuba. Year 2, Mathematics. November 30th, 2011.